It began with a photo of fish.
The photo was published in the online edition of the Albuquerque Journal. I often read the Albuquerque Journal so I don't feel so far away from home.
A glance at the file information for the photograph gives a date of June 2002. I find that so hard to believe, and yet it's true
The photo shows three fish that got stuck when their river home dried up. A rapid New Mexico drought took all the water.
I can't recall which New Mexico river this happened to, I probably should have kept a screen shot of the newspaper article, but even as I know that New Mexico has struggled with drought for years (and today), I was amazed and shocked by this photo.
It is difficult to believe that water could evaporate that quickly.
Here is the photo: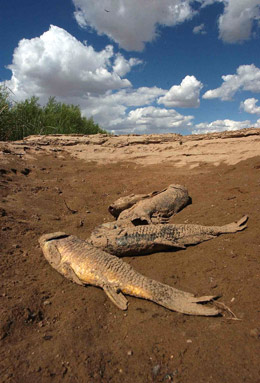 The image didn't leave my head, it rattled around in there and said so many things to me. My brain worked it over and a story began to form. The feeling of trying to draw a breath but only getting New Mexico mud.
The first draft of the story "Sangre del Toro" took shape in October 2002. Wow. Thirteen years ago.
Over the years I have submitted that story off and on to contests and literary magazines. I'd dig it up, edit and polish and try again with no luck.
I believed in the story, in the character, in the image, so I kept trying. And trying. And editing and trying and so on.
I did another edit and submitted it again for another round in the publishing meat grinder this last December. I have come to understand that publishing is as much about timing as it is about quality. And that's why I kept trying.
On February 26, I finally got a yes from a literary journal named Jet Fuel Review.
It was almost surreal to finally hear a yes in response to this story and it's even more surreal to announce that the Spring 2015 edition of Jet Fuel is live.
You can download the entire edition here: Full Edition
Or you can read just my story here: Sangre del Toro.
Woo! Whatta rush. Very excited about this one finally seeing the light of day. It was only by searching my hard drive to find that fish photo that I realized this published piece was thirteen years in the making.
Thirteen years of believing in a kind of sad story about a little girl caught out, just like the fish.
The editors of Jet Fuel told me they thought the metaphor was a little too obvious, which is probably true. I guess they still liked it enough to publish.
And so please give it a read and support Jet Fuel. They are a great group and I am forever indebted to them for taking a chance on little Adelida.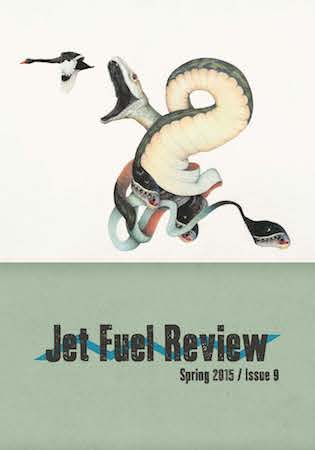 This is where I ate my lunch yesterday: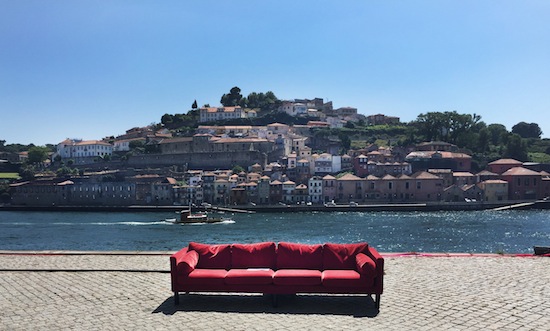 Copyright ©2015 Karen Fayeth

A velvety red couch by the beautiful Douro River in Porto, Portugal.
Wednesday was a beautifully clear warm June day. I sat on the pleasantly comfortable couch with two other people who are counterparts from another company. Two people I genuinely like.
We sat together companionably and talked and laughed and told stories. We couldn't believe our good fortune that the couch seating was open on such a gorgeous day.
Inevitably, time passed and it was time to go back inside the Alfândega Congress Centre, a historic former customs house, and go back to work.
Deep in very businessy conversations inside the cool stone structure, I couldn't stop my mind from wandering back to that place. That seat. That sun. That perfect moment. A delicious lunch with good and decent people on an oddly but fortuitously placed couch by the Douro river. In Portugal.
On the next break I wandered downstairs and back outside. After taking a photo of that now empty red couch by the river, I went down a few granite stairs and sat closer to the water. Small wakes from passing boats gently lapped the bottom step.
Then I started thinking. Lovely thoughts on a lovely day. A workday, no less! What a lovely city in a lovely country. Just that easy. Just that difficult.
And that, my friends, is how a good memory is made.

If we make it through December
Everything's gonna be all right I know
— Merle Haggard

Every year "If We Make It Through December," a classic Merle Haggard song that was released for the first time all the way back in 1973 becomes the theme for my holiday season. I have been playing it on repeat in my car as I drive back and forth to my job.
I also play it when it's dark in the morning and when it's dark in the evening. As the rain comes down. As protestors shut down access to my home and helicopters hover in the sky. As my feet ache and my head hurts and I wonder why, for another year, I'm anxious, depressed and overwrought during the happiest time of year.
Every year I look forward to December and the holiday season, hoping to capture some small bit of that childhood joy and anticipation and magic. I watch movies like "White Christmas" that are filled with optimism and dancing and songs about snow.
Every year I feel crushed by an avalanche of end of year business activities. It's the nature of the profession I have chosen that December is just always going to be craptastic.
And then current political events put a little exponential anxiety to this year's festivities.

Now I don't mean to hate December
It's meant to be the happy time of year

Happy, yeah. Full of cheer. Ho, ho, ho. Yesterday should have been a really good day. My boss held a breakfast holiday celebration for all of her team. Then one of my main client teams had a holiday luncheon for us too. A day of eating? Hell YES!
But in between those two events, I had a bunch of other meetings. I was late to most of them and got chewed out. I was running hither and thither to get to these "fun" events where my attendance was fully expected.
At the end of the day I had an inbox full of emails and angry voicemails from people expecting me to get my other work done.
So I stayed late at work (again!) and tried to get somewhat caught up. I worked off most of the code red items and left the code orange for another day.
Then I went home exhausted and emotionally shut down. I was not a good spouse to The Good Man or a good human to my Feline.
Hell, I didn't even plug in our Christmas tree yesterday. Yes, last weekend I managed to get our fake tree put together, but it is not decorated. I usually love to make cookies for the holidays, but not this year.
Instead I made toast for dinner and then went to bed. Feliz Navidad.

If we make it through December we'll be fine

But as I whine on and complain loudly, I suppose all is not lost. This year I introduced The Good Man to December's theme song. This happened while we were taking a drive to go see Merle Haggard play a live show at my favorite concert venue in Napa.
How bad can my month be if I get to see one of my all time favorite musicians play live? A musician who has written songs that make up a lot of the soundtrack of my life.
The Good Man is going through his own turmoil this December and so the lyric we most often repeated to each other on our hour long drive was this one, "If we make it through December we'll be fine."
And we will. We'll be fine. This hell and highwater (literally, one of the highway exits in our town was flooded out so we had to seek an alternate route) will recede and we'll find our way back to level ground.
I don't mean to hate December. It's just sometimes it feels like December hates me.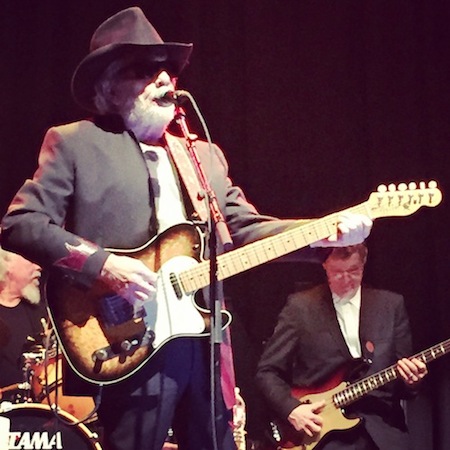 Photo copyright ©Karen Fayeth, 2014

Photo copyright ©Karen Fayeth, 2014. Taken with an iPhone 6 and run through Instagram. Photo subject to the Creative Commons license found in the far right column of this page.

Oh Mother Nature, how you vex me. I mean, you and me are usually good. Real good. I mean, you do you in your own way, and that's fine. Of course it's fine.
Musically riffing, I've seen fire and I've seen rain. I've seen sunny days that I thought would never end.
I've also seen tornadoes, lightning I thought would crack the sky in two and 120 degrees with nary a cloud.
You gotta do what you gotta do, sister, and usually I'm okay with that.
This morning I stepped out of my house and felt a little rain dripping down. Yes! Rain! Good.
Only, Mom Nature, you are a real fickle beast. Was it a good deep soaking rain? A nice drink of water for the poor parched state of California?
Nope!
It was like this: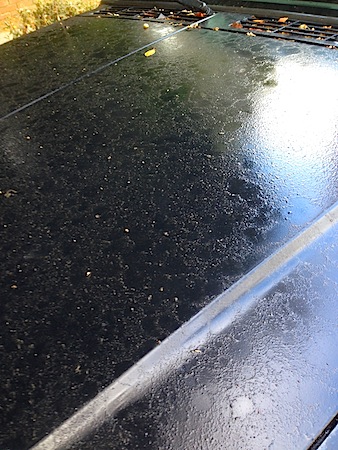 Just enough to knock dust and schmutz from a nearby tree onto my car. You just created a rolling mud bog.
Just enough to moisten the roads so people could slide real good into each other.
Just enough rain to REALLY piss me off and not enough to make a difference.
Look lady, do more than spit at us, all right?
Be better, Mother Nature!
Over past few years of my life I have been fortunate enough to engage in some international travel. I have truly visited some of the great cities of the world.
Traveling outside of the borders of the United States has made me a better person in many ways, not the least of which is that I have come to appreciate my own country more by not being in it for a few days at a time.
I recall spending Fourth of July in England, gazing over the Thames while pondering that the Fourth of July is about so much more than hot dogs and sparklers. It really made the summer holiday mean something to me.
The other thing that international travel has done is give me a front row seat on gaining perspective of just how large this big blue marble really is. Gigantic. And how people are different and yet people are the same.
One aspect that I have experienced on each of my overseas trips has been a small moment of humanity, a connection, finding a shared place with another person even as I feel the dislocation of being in another country.
It happened in Dublin, and is such a fond memory. It also happened in Amsterdam, and I guess it's taken a little while for the beauty of the interaction to sink in.
Let me tell the tale:
I arrived in Amsterdam on Sunday at about 7:30am. Schiphol airport was quiet and calm in the early morning hours.
My fellow passengers and I came off our flight from Newark and walked into the airport, quickly cleared customs and stood by the baggage return waiting.
And waiting.
You see, in Europe, things don't always move on the timescale that Americans are used to. It's just how it is.
I hadn't slept in something like eighteen hours and I was wobbly on my pins, but resolved. Finally after the eternity of a half hour, the bags started rolling through the baggage return. Hooray!
People scurried to get their luggage and wandered off into the Amsterdam day. I kept watching bags go by that were not mine.
Finally the flow of luggage slowed to a trickle and I knew, I just knew. My bag didn't make it.
I had a very tight transfer time in Newark, less than an hour, and I had flat out ran to get between gates and onto the plane, so I was just certain my bag didn't make it as fast as I had.
Shoot. That was the word foremost in my mind. Only not the word with the two o's in the middle. The other word. I just kept saying that word over and over and over.
I looked around and saw I wasn't alone. There were about eight of us standing there with no luggage.
We all looked at each other, shrugged and walked in unison over to the United Baggage customer service desk.
I was toward the back of the line so I struck up a conversation with a dude standing in line with a guitar slung over his shoulder.
He told me that he and his wife had come from Cleveland and that they were in Amsterdam to see their son, who is in a band, play a show. They were going to follow him on a couple tour stops.
Then he pointed to his guitar and said, "I'm going to try to do a little busking while I am here. The quality of the people I've seen busking in Amsterdam is pretty low, so I know I can do better than that."
I spent too many years in the company of musicians to do anything other than laugh and agree. And I said, "That's cool. When I get some Euros, if I see you playing, I will throw some your way." He laughed and said thanks.
About that time the United customer service person said that the baggage handlers had failed to look in the "basement" of the plane, and our bags should be along directly. Lo and behold, my stuff showed up. I whipped it off the baggage return and stumbled my way out into the beautiful Amsterdam morning.
And then I settled into my little Amsterdam life, walking the canals, eating stroopwafels, visiting the Van Gogh museum, and work. Oh yeah, this was not a vacation but a work trip, and the work meetings were two full days (day and night) and massively intense.
On Tuesday evening, I stumbled out of the offices with my brain dead and my body exhausted. We had been through an intense day and were on a short one-hour break before meeting back at the offices to go to dinner.
I strolled along the Singel, which is the center of Amsterdam. I was so tired and concentrating on not turning my ankles on the cobblestones near the flower market. My hotel was only a few blocks from there.
As I walked, feeling out of my mind and brain dead, I heard someone playing guitar and singing. I remembered the guy I had met at the airport and wondered what had become of him.
As I rounded a curve, I saw a man in shorts and a porkpie hat busking at the end of an alleyway and in front of a closed store. He was putting a lot of gusto into the song, "Santeria" and had his backed turned to me.
I walked past and looked. Sure enough, it was my fellow passenger.
I pulled out my wallet and looked to see what I had to give. I found a five Euro bill, then walked up and said, "I promised I'd give you some Euros" and dropped the bill into his guitar case.
He looked puzzled and said, "Thanks. Are you an American?"
He didn't recognize me, so I said, "We've met. Remember at baggage claim in Sunday?"
His eyes went wide, "Heeey! How cool is this?" He pointed out his wife who was shopping one of the stores a bit down the path. He told me he had seen his son play the night before and that he and his wife were off to Brussels in the morning for his son's next show.
We chatted for a few moments, then I said, "I just had to stop and I'm so sorry for interrupting your song, that is rude of me."
"No, no! Here, let me give you something! Here, take one of our CDs."
So I did, and I thanked him and headed off with a smile on my face and a little more bounce in my step.
I get that Amsterdam is a small city and that the flower market is a popular place to be, but that one moment of humanity made this great big gigantic overwhelming world seem just a little bit smaller.
That felt pretty good to a little tired American girl wandering the canals of Amsterdam.
With a cheers from San Francisco to the fine city of Cleveland.
Here's the band if you are inclined to check them out: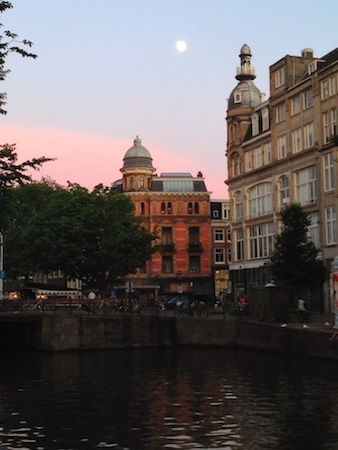 Copyright © 2014 Karen Fayeth

I took this photo later that same night with a couple of Dutch beers under my belt and a song in my heart. I call this one "Amsterdam Moon" for the The Mavericks song of the same name.

Photo Copyright © 2014, Karen Fayeth, and subject to the Creative Commons license in the right column of this page. Taken with an iPhone5 and the Camera+ app. Post processed with Snapseed.