…that we find ourselves on the final day of the year 2017. I'm both a little surprised it is here already, and a little relieved too. It is as though I have been anxiously awaiting the arrival of a delayed guest.
So many people are saying, "Ugh! I can hardly wait for 2017 to be over!" and "Good riddance" and bon mots like that.
Sure, 2017 has been a trying year, but remember when we all bid 2016 goodbye with a gruff hacking noise and an emphatic *patooey*?
I keep reminding folks of that, of how everyone was eager to flush 2016. One very nice lady recently asked me to cease reminding. She didn't want to remember that narrative, I suppose. She was too content to be down in her hacks and patooeys and other rude noises regarding the year 2017.
Recently, the musician Taylor Swift was publicly and roundly lambasted for saying she had a good 2017. I mean, she won a pretty ugly court battle, released an album that sold over a million in one week and spun off several number one hits. I don't particularly care for Ms. Swift's style of music, but all in all, I'd say she had a pretty good year. But no one wants to hear it.
Celebrating what is good from 2017 doesn't fit the hack-patooey narrative. We must all be miserable! Blame the year! Blame the world!
I don't think that is quite fair. 2017 has certainly tried the patience of the most gentle of souls, but there is still good to be found through adversity. Not to get all quoty and stuff, but isn't it through fire that mettle is tested? Isn't that which doesn't kill us makes us stronger?
And don't we win by remembering the good even through dark skies?
There are a lot of horrible things to recount from the year. Fires, floods, earthquakes, famine, Congress, hunger, poverty and people treating their fellow humans horribly. I'm sure many a news source will remind us of all of this and more in bright Technicolor photos and videos.
But what if…and bear with me here…what if on the eve of the new year dawning, instead of remembering what was bad, we celebrate what was good? What worked for us in our own lives?
I mean, I'll start. In 2017 I had five short stories published. FIVE. This is the most success my writing has seen in any year. I was boggled as the acceptances rolled in. In 2016 guess how many of my stories were published? I won't make you wait, it was zero. I received zero acceptances of my work in 2016. And I kept on writing. Kept on hustling. And 2017 rewarded my hard work.
By the by, all five are linked in the right column of this page, in case you missed any of them.
In 2017 I completed one of the most intricate and challenging projects in my work life. It was a slog, and I had very little support and help from coworkers or direct management. But I did have a lot of expectations from senior leadership that I'd get it done. And on December 21 I did just that.
In 2017 I went to a photographer's retreat where many professional and experienced photographers looked at a portfolio of my work and congratulated me, gave me good and honest feedback, and began to treat me as one of their own. I went from dabbler to serious photographer in the span of twelve photographs. I was utterly terrified to present in front of that group, but I did it and it was incredibly inspiring. I'm working that much harder on my photography now because I took that chance.
In 2017 I celebrated nine years married (and twelve years total) to The Good Man. Nine years is both not that much and a whole lot. Every day that I wake up and he still loves me and I still love him is a victory.
In 2017 I accompanied my eighty-three year old mother on a tour of the Midwest to visit family. I was scared that something would happen, that I would break the Mom, that it would be a terrible trip, that all of my plans would go awry. Instead we had a fantastic and utterly memorable trip. I both grew closer to many of my cousins and felt so happy to have that time with my mom.
In 2017 I opened my eyes every day and got out of bed and went out in the world with the thought and the wish that today might be another good day in my life. And the vast majority of them were.
And so while it's unpopular to celebrate the year of 2017, I am going to swim against the tide and say Thank You 2017, for giving life, for the journey, for the trials and tribulations. I won't send you off with a hack-patooey, I will instead say, thank you for the lessons, the gifts, the challenges and for showing me that I am much tougher than I give myself credit for.
Thank you, 2017. Rest easy old friend. 2018 just rolled around the corner and will be here in a minute. I'm going to be all right.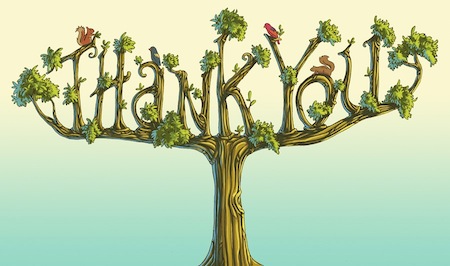 Fabulous image by tsugami on Deviant Art, which allows downloading of images. I believe in giving artists credit for their incredible work, and this image is deeply inspiring to me. Thank you, tsugami.

Blame it on Facebook and its algorithms that like to remind me of things from the past. For the better and for the worse.
I re-read this one over the weekend and thought "yeah, that one needs a re-post."
So here we are, when Monday, January 30, 2017 feels a lot like Monday, January 28, 2013

A Treatise On Monday
Originally published January 28, 2013

Written this morning at something like 5:45am


And so we find ourselves back at Monday. Ah Monday, both the beginning and the end.
I have sad, tired, squinting, groundhog eyes as the alarm goes off. I'm begging the world not to pull me from my burrow. Please don't shine that bright light in my face.
But I'm pulled from my burrow anyway and instead of a prediction, the world anticipates my arrival at the train station and my seat on the next ride into the city.
The bright light turns out to be a beautiful ray of light, glimmering off the slowly rising sun.
All possibility is in Monday. Will this be a good week? Will this be a bad week? Will it rain?
Monday is everything and nothing. A blank canvas ready to take the paint.
What will I make of my Monday? What will I achieve? How will I stumble and will I recover gracefully?
It all exists here in these quiet pre-dawn hours. The sun hasn't even said hello yet and here I am, writing. Scribbling the words that want to exit my head.
There is already acrylic paint on my hands from a project that is due Thursday morning. I had to get some early painting done so I can hit that deadline.
In this Monday, all things are possible including finishing a painting that is due in just three days.
Oh my.
I feel strangely happy today. What the hell is this? How unusual for a Monday morning.
The weekend was weird. I was cranky and then he was cranky and then it was Sunday night and another two days of not working were jettisoned to the ether. Monday turned the corner and sat down for a visit.
So here I am again loading a backpack for work, stumbling around to find my badge and my phone and my sense of self-worth.
I look again at my canvas and already I fear I have screwed it up. Don't they say in art there are no mistakes? Just roll with it and incorporate the error. OCD and art are not friends. This major but fixable error must wait until later tonight to find its cloak.
There is a train to catch and a Monday to face. I'd rather stay home in my studio and put gorgeous turquoise paint on a willing canvas. Can I do that for a living?
You know, a girl can dream, and so I will dream as BART gently sways. When I disembark dreams stop so reality can start.
But no matter, I can dream again, later. Dreams don't die easy.
And dreams don't wait for the weekend.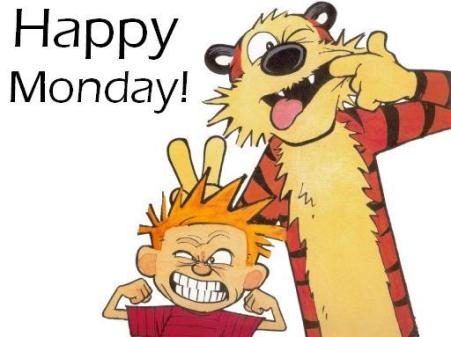 Image from The Miracle Journal.

It's January. The holidays are over. Back to work. Inauguration looms large.
The skies above the Bay Area have turned a familiar shade of mushy gray. Expected for January.
When the marine layer isn't in, it's frosty cold. When the marine layer is in, it's torrential. Standing pools of water soak my socks. Windshield wipers can't keep up. The kind of rain that terrifies a New Mexican until she remembers that Bay Area drainage systems were meant to handle this kind of water. Mostly.
January feels dreary, but there is hope on the horizon. There is a break in the gray.
You see, this past weekend my favorite grocer featured unopened daffodil blooms. I scooped them up and ran home with my trophy.
I love daffodils because they remind me of what's to come.
First come the daffodils with their buttery yellow optimism. Then almond and cherry blossoms create their own snowfall of fragrant petals. Then tulips in every color you can imagine. Finally colors and flowers of every sort jostle for the gentle rays of warm Spring sun.
I am a child of Spring and Spring is on the road, making its way back home to me. It returns with the dogged determination of a lost love.
Within my pile of hope and anticipation bought at the grocery store, there was a special stem. It made me a promise. Silent and steady.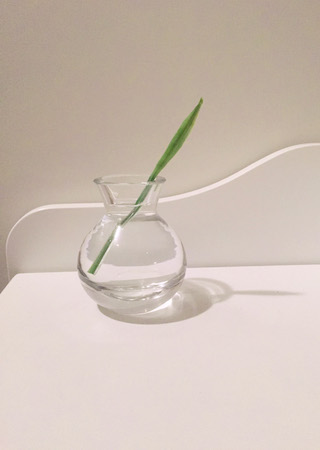 A promise made.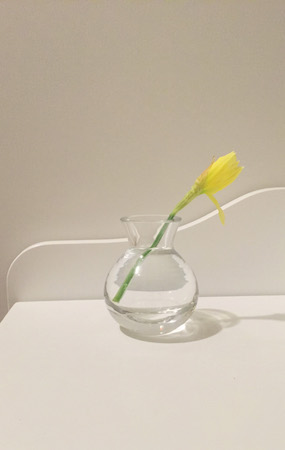 A promise in progress.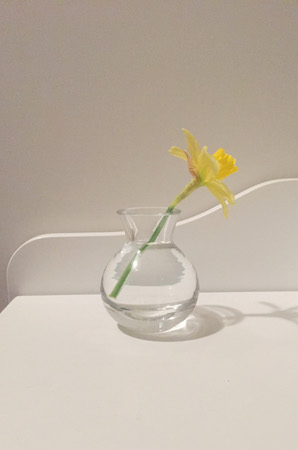 A promise kept.


Now ain't that something to get excited about?

All photos ©Copyright 2017, Karen Fayeth. Taken with an iPhone6, the Camera+ App, patience and anticipation. Subject to the Creative Commons license on the right column of this page.

It seems as each year goes by, I get a little more awkward. I mean, I've never really been cool as the other side of the pillow, but over time it seems it's tougher and tougher to just, you know, maintain.
Yesterday, I heard that one of our young intern employees will be leaving the company. I don't know the guy that well, but he helped on a few projects I worked on and I found him to be an all around good person and hard worker.
As a manager and mentor, I wanted to stop by to thank him for his work, encourage him in his next role and offer to be a reference if he needed.
It's the kind of thing I wish a few more people in leadership roles would have done for me in my career. I certainly remember with much gratitude those that did.
So I had a good opportunity during the busy day yesterday. I walked to his cubicle and stopped to ask, "Hey, I hear you are leaving tomorrow?" When he confirmed, I said, "Just wanted to thank you for your hard work and support. You have been invaluable to us. I hope you are able to find a new position very quickly. You will bring so much value wherever you land next."
He thanked me and started talking about how he really loves the culture here at our company and how he has liked the job and hopes he finds something equally supportive. And how much he appreciates all of the leadership here and……you get the drift.
As he's talking, my left eye began to betray me. I have terribly dry eyes and it's also allergy season. Before I knew it, a tear welled up and slid onto my cheek.
And the kid noticed. He saw the tear and kind of stopped speaking.
"Um," *awkward laugh* "Yeah, sorry man," I said as I wiped the tear away. "I'm not crying, it's just allergies."
"Oh." He said, trying to be nice but now a little weirded out.
"Hey, you know, dry eyes, allergies, kind of funny right! Like I'm so broken up right now because you are leaving, ha ha ha…." Then I awkwardly reached out to lightly punch him in the arm.
Which he awkwardly took to mean I was going in for a hug.
So yeah. There was a clumsy punch-hug thing that happened. I quickly stepped back and said "Hey, yeah, good luck! Let me know if you need a reference or anything!" and then scuttled off like the bottom dwelling weirdo that I am.
Lots of people might say, "But Karen, these kinds of things happen to everyone sometimes."
I might reply with a maniacal laugh, "If only these kinds of things happened sometimes. How about all the time?"
So, let's bright side this thing: 1) No one else saw this sad awkward exchange, 2) the guy is leaving the company and so I only have to face him in the break room for one more day and 3) odds are low our paths will cross again soon. I mean maybe, but it's unlikely.
Okay, I'm grateful for my blog-as-confessional as a place to work out the feelings around these kinds of things.
Onward to my next awkward encounter!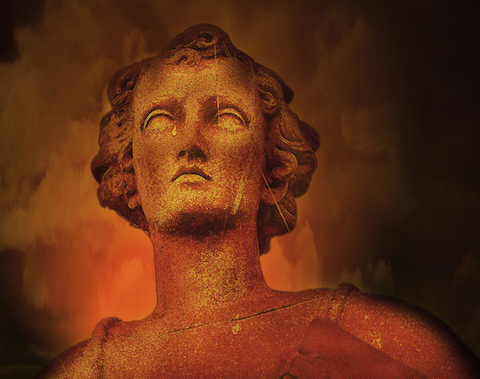 Nah man, it's totally allergies. I swear!

Photo by Fred Fokkelman and used royalty free from freeimages.com.


File this under "The Joys of Owning a 15-Year-Old Vehicle"
Yesterday was a weird day. I mean, when you are me most days are weird, but yesterday was especially so.
To kick off the festivities, I forgot my work badge and had a meeting in a special super secure location. It was okay, I simply had to run the security gauntlet which included one security guard keeping a sharp eye on me while the other spoke in low tones to the Human Resources Department.
Turns out I'm still an employee so they grudgingly let me through.
After the meeting, I went back to my building and because I didn't have my badge, I couldn't get into the garage. The alternative was to park on the street outside.
After parallel parking, I gave my car a visual sweep because this neighborhood has a pretty bad smash and grab problem. Satisfied that there was nothing of any value in the Jeep, I headed inside.
At the end of the day, weary from a long day of solving other people's problems and fighting fires, I walked to my car to discover that during the course of the day someone had smacked hard into the back bumper of my beloved hoopty. Someone in a white car by the looks of the stripe now tattooed into my black bumper.
Joke is on them, under that bumper is a solid steel towing package that is attached to the frame of my treasured Jeep. My bumper is a bit dented but they caught the worst of it, that is for certain.
With a sigh and a shrug, I got into the driver's seat and I thought "something looks different." My tired eyes roved around the Jeep, heart sinking, expecting something bad.
That's when I saw my rearview mirror wedged between the passenger seat and the floor.
They smacked my bumper so damn hard it knocked the mirror off my windshield! Sonovabiscuit!
Let's be fair, at fifteen years of age that mirror likely wasn't very strong in it's moorings anyway. But kind of a nuisance to see it laying on the floor.
You don't know what you've got until it's gone. I never really realized how often I look in the rearview mirror when I drive. It's a lot. Which I suppose is good.
On the plus side, with no mirror in my line of view it was a lot easier to see the crazy college kids who rabbit out from between cars in my neighborhood. Next week is their Spring Break so they are especially hoppy lately. (nothing compared to finals week though, oh my)
So yeah, my tired old Jeep is a little worse for the wear. I will call in an insurance claim because parking around here is so weird that this isn't first smacking the bumper has taken.
The insurance claim is a crapshoot, the cost to fix it may be more than the vehicle is worth. We'll see. Maybe they can factor in how much the vehicle means to ME? Anyone? Huh?
Ah well, I have the side mirrors to guide me home and some sort of made up inspirational quote about not looking too much in the rearview.
Or something.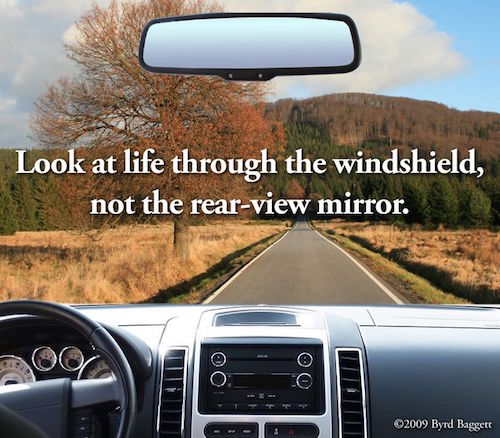 And I thought happiness was Lubbock, Texas in my rearview mirror.

Image found on Pinterest, attribution included on the image.