My weekly work on macro photography continues. This week, the theme is "stick." I mean…. Stick? This one gave me plenty of pause. How to take a stick and make a photo worth looking at? How to make it fun?
This morning I finally had an idea and dug into the Christmas box of goodies for background inspiration.
Herewith, my pile of cinnamon sticks with a holiday flair. Ya can't mull without 'em!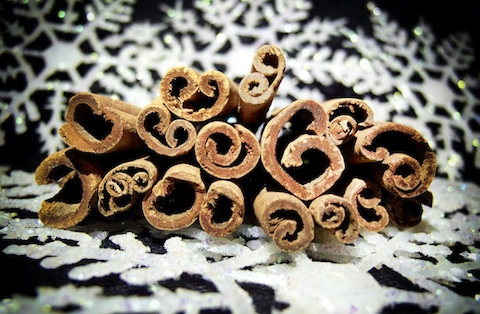 ©2017 Karen Fayeth

As I put in a few extra work hours in this crazy holiday season, I thought I'd reshare this photo I took a couple years ago.
I call it "After the Party" because, you know…I had thoughts of the remnants of a great holiday party, happy people, tree on the floor, ornaments askew.
This photo was so much fun to set up and SUCH a pain to clean up. It remains one of my favorite shots in my portfolio.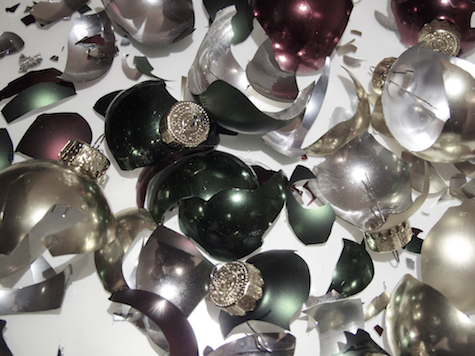 ©Karen Fayeth

See more of my stuff (including another Christmas photo) on my Flickr

In an effort to improve my macro photography and challenge myself a little harder (photographically speaking), I joined a Flickr group that does weekly challenges.
Photos must be new, no taking from the archives, so it pushes photographers to keep shooting every week. I seem to work well under a deadline.
This week's theme is "buttons and bows."
Tomorrow I will enter this photo, taken just last night, into the Macro Mondays challenge.
Whew. Who knew photographing a simple button could be so much work?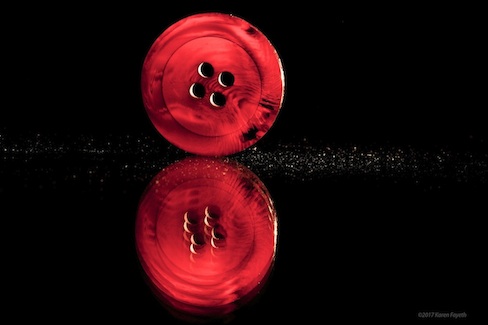 Button Glow, ©2017 Karen Fayeth

If you are interested in looking at more of my stuff, here is the link to my Flickr page.
Otherwise, wish my little button photo good luck!

"Featuring the work of Karen Fayeth" — a girl could get used to that!
Take a look at issue 32 of Lowestoft Chronicle, where my story Holy Water" has found a home.
Here is a direct link: Holy Water
You can also find a link on the right side of this page.
With much gratitude to editor Nicholas Litchfield and everyone at Lowestoft Chronicle.
I've been sitting on this one for a while as I wasn't sure when I could go public with the news but…..
I am happy to announce my story "Human Sounds" was recently published in Existere, Journal of Arts and Literature, which is affiliated with York University in Toronto, Canada.
That's right! I'm taking this thing, whatever this thing is that I am doing, over the borders and out to the world!
Since the magazine is published on good old fashioned paper and sold in stores, I don't have an online link to provide, so I've scanned my story so you can read it here.
Here is a direct link: Human Sounds
There is also a link in the right column of this page.
If you like what you read, I encourage you to check out the rest of the issue. There is some amazing writing to be found in Existere.
Thanks for giving me a read and stay tuned, I have another story that is tentatively scheduled to be published in December.
Yay!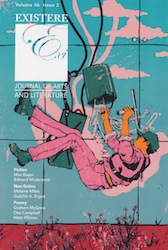 Volume 36, Issue 2