Subtitled: An Open and Passive Aggressive Letter To A Jerk
Dear Festering Canker on the Butt Crack of Society,
On the weekend after the American Thanksgiving holiday I see that you managed to find yourself, and maybe a few of your slackjawed mouth breathing friends, in my neighborhood.
I can't blame you because I live in an awesome neighborhood. Those houses that line the block are old, pristine and outrageously expensive.
It's a neighborhood so nice I can't afford to live here. Well, I mean own here. My economic status is evidenced by the nearly fifteen-year-old vehicle that I have to park on the street in front of the building that houses my teeny tiny apartment.
One of my neighbors who also lives in a small but well appointed apartment had parked her nearly decade old Volvo behind me on that fateful day. I know her, she knows me. We park near each other a lot.
So yeah, there are some really rich people who live on my block, but my neighbor and I are not among them. We managed to slip our middle class selves unnoticed into this nice neighborhood and enjoy the benefits of tree lined quiet streets and a walking score of an outrageously high 93.
I can see how you might show up in this neighborhood and see the opulence and think to yourself, "I need to mess some sh– up."
And so you started with my neighbor's Volvo. About eight months ago this same very nice person had a different Volvo, but a drunk college brat came careening through our street and bounced of her car and several others (thankfully I had parked across the street from her on that night) thus totaling her beloved old Volvo. That thing was a classic. She was heartbroken.
But her insurance kicked in and she lovingly replaced it with this used but in good shape model. You decided to be "cool" and rip the side mirror off of her new/used car. Ripped it clean off and left it dangling by the electrical cords. Aren't you so clever?
Then you set your sights on my Jeep. You popped the passenger side mirror out and folded it over. It's an SUV so it's okay to do that. It's a tough offroad vehicle and I've moved past bendy Willow branches that were stronger than your weak sauce.
It appears you wrestled with it a little bit because the case is cracked but your underdeveloped arms weren't strong enough to twist it off of my Jeep.
Pause here, hand to heart in honor of my Jeep people.


So, since you weren't able to complete your impotent act of vandalism, you then moved to my radio antenna. Yes, my Jeep is so old it still has an old fashioned non-retracting antenna that stands tall, reaching far into the universe to pull down radio waves and send them to the interior of my vehicle.
I have listened to hundreds and maybe thousands of baseball games on that radio using that antenna. Jon Miller's voice so deep and bassy that it vibrates the cheap factory installed speakers in the doors. Well, speaker and door, singular. The driver's side speaker hasn't worked since 2005 and I never bothered to get it fixed.
But that's not the point.
You got your giggles satisfied by ripping the antenna off my car. I can see from the clean spot in the dirt on my Jeep you had to lean in a little to get that done. I hope my antenna gave you a valiant fight. I hope you tore some skin when you ripped the metal and then carried it off.
You know, I grew up in the kind of place where there was really nothing to do on a weekend when school was out. My friends and I did some seriously stupid shit, too.
The quest to steal lawn ornamentation comes to mind. As young bucks we'd get a little sloshy and then go on the hunt for lawn ornaments. The people and culture of New Mexico tend to lend themselves to neighborhoods littered with plastic and clay items purchased over the border and brought home then proudly displayed on patchy grass and dirt lawns.
So yeah, we took stuff, but we always treated it nicely and often we'd go out on another night to return the things we took. Not always to the same lawns, granted, but the intentions were good.
All that by way of saying that I get it, the need to be young and dumb and act like an idiot.
But for eff's sakes! There is A LOT to do in this town. We live in a hotbed of unique things to do, and not even all of them cost money.
Nah, you wanted to leave your little limpy mark on the world by destructing the property of some people who value our tired old hoopties the most.
Congratulations. You win. You got me.
I will rebuild. I will eventually have my antenna replaced. For now I listen to either scratchy FM stations or I pop in a CD. Yes, my car is so freaking old it still had a CD player.
And as the Christmas seasons dawns merry and bright, my wish for you, dear vandalist, is that Santa Claus takes a giant squat in your stocking while smashing your favorite ornament to bits.
And that someone takes something that you value very much and vandalizes it.
Happy Holidays!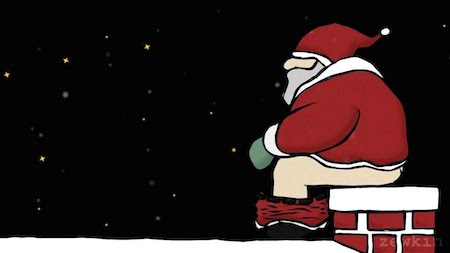 Image found here.

This morning I geared up my mind and girded my loins for an important meeting. The event was a compliance review on a big project that I am working through. This project is the cause of many long hours, at least three migraine headaches and a lack of sleep. This compliance review is the last bit of internal check boxes required before we can implement this project fully and completely.
That I was even sitting in the room having the meeting is a gigantic achievement for this challenging project.
That said, I don't necessarily have the cleanest track record in these compliance review meetings. About a month ago in a similar meeting for a different project, I lost my cool and let the chairperson have a bushel full of how I really feel.
After which I was "spoken to" by my manager who mostly empathized with me. I stand by what I said, and told my manager as much. I was simply asked to "try a little harder" next time.
Because there is always a next time.
Today I had to go back in there and keep the end in mind. I knew if I was able to get through the compliance meeting, and get approvals, that I would be able to finish this project that has me burning out quickly, turning into a crispy little Karen.
The order of the day was calm. Serene. Peace.
Now, I realize that not all of my fair and wonderful readers know me in person. If you do know me in person, you could know that calm, serene and peaceful are not adjectives often used to describe yours truly.
But I had to "try a little harder." So I did deep breathing and a few deep knee bends before the event. I got to the meeting room early and got situated. I planted my feet on the ground and made a promise to myself that I would stay calm.
As the meeting progressed there were times where I wanted to say what was really on my mind, but somehow I magically refrained.
"Okay. What would you like to see in the documentation?" I said calmly and not at all snarkily. I felt the inner snark but I kept it tucked away under a beatific smile.
When all was done and I had the full list of changes and corrections, I walked out of the conference room and back to my desk.
Where I texted The Good Man the following:
"You oughta f—–g nickname me Buddha after that last hour of my life…."
You see, he knows me all too well and he knows I had this important meeting today. Then I followed it up with:
"I ohm'ed the sh*t out of that meeting."
And then I took to Google where a short image search netted me the perfect image, which I also sent to The Good Man to further emphasize my point.
And that about sums it up.
Just call me Buddha, bitches.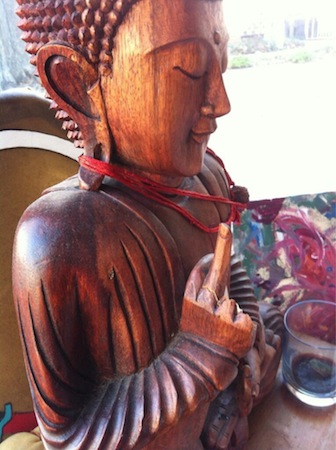 Image found here.

As time will do, when it passes by it takes little chunks of me with it. I know I wake up in the morning a lot creakier than I used to and there is swiss cheese where my remembering parts used to be.
This problem is true for both humans and animals.
And so it has come to pass that my fourteen and almost fifteen-year-old feline is having a few health issues. It's not good, but it's manageable.
What this means, however, is we have to give the fuzzy three different medications.
Now, this animal of ours, she does not like to be messed with. At all. The survival instinct is strong with this one, and fight not flight is her main mode.
This cat stands her ground and then some.
Many of you are probably saying, "nah, that's just how cats are" and think about how squirmy your cat may be.
Be advised, our vet is scared of this cat. Let me drive that point a little farther in. A woman whose job it is to deal with animals in all forms day in and day out, and has been doing so for almost thirty years, has told us "you know your cat is especially wiggly, right?"
Wiggly. That sounds cute.
It's not.
So back to these three medications. One is a drop we can put on a piece of food. Fine, that happens easily.
One is a pill. This involves prying her mouth open, which then invites a lot of biting, clawing and hostility. Occasional growling and meowing too. Once the pill is down many hostile looks are sent my way as I watch an animal plotting my death in her mind.
The third is an asthma inhaler. Delivering this medication is, to put it mildly, a rodeo. We watched videos online to see how to do this and every person who said "my cat fights it" or "my cats is extra squirmy" was the owner of the kind of cat I would love to have.
These people who think they have a wiggly cat have not wrapped an arm around Satan incarnate and tried to get the great horned creature to inhale and exhale a minimum of ten times with a rubber mask over its snout.
There have been times The Good Man and I have both tried to hold this feline beast down and administer the meds and haven't been able to do so.
To be fair, my handsome and adorable Good Man is also a kind man. He's a gentle soul, which is probably why he is able to put up with me.
He hates seeing his own cat suffer this much. He and that damn feline have been through a lot together, they are like survivors of the wars and he feels it is a betrayal to do this to her.
So the wet work, as they say, falls to me. May I point out the many scratches on my arms, legs and chest?
But I seem to have sorted out how to get the meds into the beast. I have tried many approaches and for the moment I have something that is working. I'm sure that smart cat will figure out a counter attack, but for now, I'm doing it.
Last night as I held that damn asthma mask on the cat and she was actually kind of still (because I had her in a wrestling lock that Rowdy Roddy would be proud of) and breathing, The Good Man looked on in amazement.
"How…how did you do that?" he asked, perplexed. "I don't understand how you can give her the meds and I can't?"
I replied simply, "It's because I'm meaner than you."
And it's true.
As a woman of New Mexico, I have worked cattle, horses, sheep and pigs (and on one weird day, turkeys).
When you work livestock you learn more than a little about giving meds to an animal who would rather you didn't. And how to do it without hurting yourself or the animal.
And how to grit your teeth and be a little mean about it because ultimately it's being kind. I hope we can get this feisty cat to feeling better.
I have to admit, I admire her survival instinct. Now pass me the Neosporin.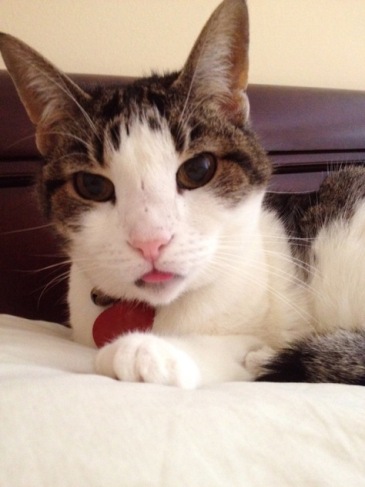 What?!?!

Photo Copyright 2012, Karen Fayeth, and subject to the Creative Commons in the right column of this page. Taken with an iPhone5 and the Camera+ app.

…and put on my cranky pants. The extra heavy-duty pants of crank.
Whoooo doggies am I cranky. And what's worse, I know I'm cranky and can't seem to step out of it.
I just blasted a coworker who sent a really inane request over to my team. To be fair, it is a REALLY inane request and something needed to be said. However, saying "this request needs additional definition and will be challenging to deliver in the time frame requested" is different from turning on both fire hoses to full blast.
Yeah. I did that. The full blast thing.
I apologized. Yes, I did. I said "I don't believe this is an appropriate request but I was wrong to blast you for that."
Being humble makes me feel bad about myself and my actions. It was the right thing to do, but also makes me a bit more cranky. Over the course of my now twenty year career I have been blasted right and left, and usually without remorse.
Leadership up to the CEOs of large companies have had some harsh words that landed on me. This includes one senior level executive who said to me and a peer as we presented a project we had worked on that needed approval: "You two are f—ed, your analysis is f—ed, now get the f— out of my office!"
Not one of my best days at work.
One might say, well, if you have been blasted by successful leaders who did so without remorse, then why do you feel bad about it?
Because I hated being blasted. I hated being treated like something lower than a piece of crud. I thought it was wrong every time it was done to me. It was inappropriate, and it was demoralizing, so why would I perpetuate this behavior?
Some might say that apologizing is a sign of weakness. Maybe. Or maybe it's a sign of strength to not act like a temper tantrum throwing toddler, or at least owning it and apologizing when one does. Who knows?
But, some might say, some of the great leaders of our modern times including Steve Jobs and Larry Ellison (among many others) are known for their profound temper tantrums. Sure. You don't hear the stories of the great leaders who acted with grace. That doesn't sell newspapers.
At this point I should admit that I don't know the right answer. I only have to live with myself today, tomorrow, years ahead. I have to lie down at night and decide if the way I treated people was the way I wanted to be treated. I have to own who I am and how I act.
I can't reconcile venting my cranky pants on someone and not owning that and apologizing. There is a difference in being firm and a bit demanding and being a jerk.
May I always work hard so I know where that line lands.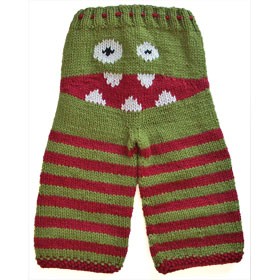 Image found here.

Oh me oh my oh. Sometimes I really have to step back and just wonder what in the hell is wrong with me.
I try to be a normal person, I really do. I try to keep the weird under wraps and show a normal, professional, got-it-together face to the world.
But I ain't got nothing together. It's all just a shuck and a jive.
On Friday, I managed to embarrass myself pretty good.
See, I've been feeling a little bit on edge about the new job. I really, really like the job and my manager and the people I work with and perhaps I've become almost too emotionally attached to this place.
It's an awesome gig! With how crazy busy things have been recently, I have made a few mistakes. One medium sized, one a great big whopper. Wheew. I do hate making mistakes on a grand scale.
I'm used to making mistakes. I always say, "It's not whether or not you make a mistake, it's how you get back out of the mistake that matters." And it's true.
Trouble is, I not only made these mistakes, but being so new I don't even know how to back out gracefully. So I've been flailing at it.
Flailing. Never a good look.
I suppose I am actually grateful that I got sick recently because it took me out of the game for several days. That flu laid me down not-so-gently and gave me respite. And perspective.
Coming back to work I felt humbled and ready to step back in and be more calm and methodical about how I approach my work.
Then there was Friday. For reasons I can't fully explain, I was totally out of sorts on Friday. Quaveringly low self-esteem, a bit of anxiety, and just all around trying and failing to keep it together.
At lunch I decided to head outside. My sister and I had been chatting about this fabulous under eye serum she found and I was off to Sephora to procure some of my very own. I thought it would be a nice bounce to my self esteem.
I got up from my desk and felt pretty ok. Threw my shoulders back and was doing my best "fake it until you make it" strut.
I went out the front door of the building and saw four coworkers (one of them an employee on my team), I smiled and said, "hey, that looks like trouble" and threw my head back and laughed just about the time the toe of my sandal caught the uneven concrete.
Then I went ass over teakettle. Right there. In front of a crowded foyer, lots of people outside, and four of my coworkers.
Oh, and everyone gasped and many people came running over. "Are you all right? Are you ok? Here I'll help you up" was like a loud chorus swarming around my head.
Now, here's the thing: I fall down all the time. My whole life. It's just something I do.
Usually falling down happens in one of two scenarios. 1) I am feeling pretty overwhelmed and "out of it" or 2) I am feeling overconfident.
Well, Friday's tumble definitely falls into category one. Overwhelmed. I tend to lose track of my feet and the results were incredibly humiliating.
Since I fall down so much, when I roll to a stop and quickly assess my limbs, and I realize I'm fine (and since I'm so well practiced at this I'm almost always fine) I start to laugh. C'mon! Falling down is funny!
But I think my sitting there on the ground cackling at myself makes people really nervous. I guess I'm supposed to be upset and crying when I fall. Hell, I'm not giving anyone that satisfaction! I'm going to laugh because falling is totally funny! Even my own tumbles are pretty dang hilarious.
Anyhow, I waved off all the hands reaching out to pull me up and repeated like a mantra, "I'm fine, I'm fine, no I'm not hurt, I'm fine."
I got to my feet and walked away, intent on going to my car and still having my fun lunchtime shopping break, despite the dirt and gravel stuck to my backside.
Then I walked past a picnic table out by the parking garage, near to where all the fuss had happened.
Two young women sat at the table. As I walked by, one said to the other, "It's because she's so fat."
Ouch. That's not funny. That's not ooops I fell down but I'm fine rocking good time Karen. That's just mean.
So I walked away from them and went around the corner and I called The Good Man, because he felt like the only person in the world who might actually be on my side.
And of course, he was. So I promptly started crying. Sobbing, actually.
Thankfully he was nearby to where I work and he came over quickly whisked me away. We had lunch and he said soothing things and he took me to Sephora and I got my eye cream anyway.
Then I went back to work and I was (mostly) fine.
Because when the world is mean and gravity isn't your friend, it's nice to know that no matter what all those people think, The Good Man still likes me and believes I'm an all right person.
I worked for a few hours quietly in my office then I left work a little early and enjoyed my Friday late afternoon.
Today, Monday, I still feel a little sheepish. I am a manager, fer chrissakes and falling and flailing don't inspire confidence from the troops.
Somehow I have to get my mojo back. Not sure how, just need to. And fast.
Maybe I should post an ad: LOST! One mojo. Last seen about a month ago. Really funky and fun. If found, please return to owner. Excellent karmic rewards upon return.

Image found here.