The Perfect One
Wow, just glanced at the calendar and realized it's Thursday. Then glanced at the blog and see zero posts since Monday.
Mercy!
I was all set today to go on at length about how freaking cool my Wednesday was. I got tickets to The Olympic Club and spent the day watching professional golfers at their highest level competing on a pretty tough course.
The day about bowled me over with how cool it was.
But then the day took a turn that bowled me over even more.
So let's leave today's post to honor Matt Cain and the perfect game he threw last night in San Francisco.
It's an awesome day to be a Bay Area Sports fan.
And and even better day to be a Giants fan. I haz a proud!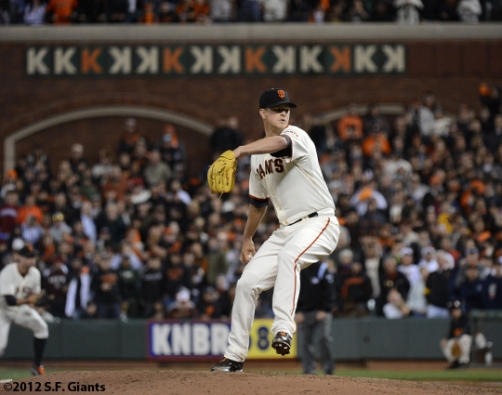 Don't bother counting, there are 14 k's hanging on the wall

Photos from the SFGiants Photos blog, they reserve all rights and it's used here under Fair Use.