So there you are, say, commuting to work, and you are in a mellow mood. Talk radio doesn't sound good. Local stations mostly suck, and besides, your nerves don't want to be jangled today.
So you, you know, put the local light rock station on your car radio.
There you are, driving and thinking and listening to easy listening music that dates back a few years. Ok, more than a few years. A few decades, really. And you know all the words. You remember when that song was top ten. You recall when you heard it coming through your all in one turntable/radio unit with the dial drift and the scratchy single speaker.
So there you are, listening. Then, say, maybe a schlocky 1970's love song comes on. One you haven't heard in a really long time. And so you think "wow…what ever happened to THIS embarrassing song…" but then you listen to it a bit more, and you hear the words. And you are touched.
You think, "Well, but for some totally seventies arrangements, this is a really beautiful song."
So you're driving along, hearing the words, and thinking of the one you love most. Say, your fantastic spouse…and you hear these syrupy love words and you think to yourself "yes! Yes that too! Oh! And that other sentiment is *totally* my sweetie."
And then maybe you cry a little bit. Not sadness, but because you've just heard words that totally encapsulate how powerfully you feel for that person who agreed to share their life with you.
It gets you right in the chest, and you let some tears roll down your cheeks and smile because you know you are the luckiest person in the whole wide world because you somehow found this amazing person who sees past your flaws and loves you anyway.
And you feel humble and unworthy but powerfully fortunate, like you won the lottery and the World Series all in one.
So then the song ends, and is followed by some more recent bit of clanky 90's attempt at music, and the tears dry up and you take your exit to get to work, and a knobsack in a green Honda cuts you off. And so you call Honda boy a name worse than knobsack and drive on and you sniffle and you laugh at yourself for being such a sappy old fool.
Then you get to work and go upstairs and lose yourself in email, but that humble and lottery winning feeling prevails. And you think about writing your fantastic spouse the love letter of the century, but you can't quite make the words sound anything other than schlocky.
So you just dwell in that quiet, humble, post-cry space and tell people that your allergies are acting up when they ask what is wrong with you.
But it's not the allergies…it's that damn 1970's song that got a hold of you…
.
.
.
Does this ever happen to you? Or is this just me? (And perhaps some helpful female hormones)
Or should I just give up and get fitted for a leisure suit now?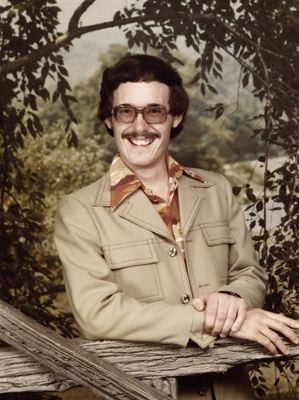 If you've been dropping by my little corner of the interwebs for a while, then you know I'm kind of into photography.
Not gonna lie and say I'm a good photographer. I have a pretty decent eye and pretty poor technical skills, but I'm learning.
My whole life, though, I've always loved junky cameras. Cheapo fun cams that take fun photos.
I have owned, at one time or another, pretty much everything that Polaroid has done. In fact, I believe the first camera I ever owned was an instamatic, a Christmas present, and I *loved* it.
I've owned the iZone (two of them, actually) that made tiny photos, the Joy Cam that made medium sized photos and everything in between.
I also love disposables. If I attend a wedding, I'll totally find a way to grab the disposables off the table and take weird photos for the bride and groom. My special present, I guess.
But then…a couple years ago, I invested in real camera equipment and lenses. Been having a blast with them, too.
Earlier this week, while perusing the "recommended for you" section on Amazon, I became introduced to the next generation of fun cameras.
Lomography is what they call the photos taken with cameras made by Lomographische AG, an Austrian company.
These little beauties aren't new…the cheapie cameras have been around a long time, I'm just finally climbing on board.
These are cheaply made and intentionally so. They have light leaks and other issues which gives each camera its own individual imprint. They are frightfully old fashioned, taking 35mm film and a working knowledge of how to load and use a camera.
And I *love* these cameras. I got three different kinds, but have only really gotten the chance to experiment with the one they call the "Action Sampler".
This guy has four different lenses that fire in succession giving four images on one frame of film. All done mechanically, no electronics on the camera, not even a flash.
So. Much. Fun.
Here are a few samples so you get an idea what I'm up to: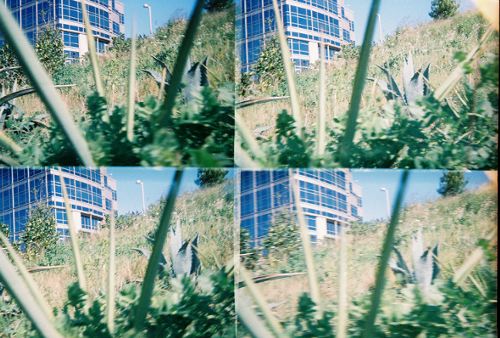 Is this thing on?
Sorry for the silence on the line…not usually my style but it couldn't be helped.
The sale of my company to another has been keeping us spinning.
Stay tuned…I have something fun to post today!
So things have been a bit maudlin at the ol' work place these days. Our fabulous little company is being bought and merged into a much larger company.
Change. Whatta kick.
For me, being the new kid, this is all very much "ok…what next?" I took these changes into account when I took the job, expected it, haven't gotten too settled into the "old ways" and can only just ride along the tide.
For people who have worked here for a while, it's a different sentiment. They've seen this company grow and change and expand and there is much worry about what the new owners mean.
So it's been tough. I'm a naturally exuberant sort, so all this new change is very exciting to me.
Today, they wanted to have a day whereby everyone wears something with the company logo on it, thus to drum up morale, I think. They give away enough schwag here, this shouldn't be a tough request.
So I complied. Put on my company logo shirt and came to work to find most of my poopy coworkers didn't comply. They'd rather be weiners than step up and have some fun. (and I told them all as much!)
Sometimes it's hard to be me….
This me = exuberant and they = notsomuch is one of the pitfalls of my new job. My "energy" is often commented upon, both plus and minus.
But today I found "my people"…I had a meeting in another building, so climbed onboard the shuttlebus and wound up meeting three folks from field sales. These people are out in the trenches selling our product and making this company some money.
And they have SPIRIT! Man, just a twenty minute bus ride with them and I am ALL fired up about how cool my company is and what we're about. They complimented me on my logo shirt, asked where they could get one, said they were so happy to talk with someone at the home office and just generally made me feel like I belong, despite having only been at the company a few months.
That was pretty cool. I don't think I have the natural exuberance of a sales person, but I feel a lot better about who I am in the context of my job today.
Unfortunately, I had to come back to poop-head central. Maybe if I keep workin' on them, they'll get spirit too?
Nah. I'm a one-gal spirit team and that's ok! :)
Not around much today as I am attending an offsite "manditory fun" work event at the behest of our CFO.
I suppose since he asked so nicely, it's the least I can do.