There is a pot of beans burbling on the stove, Hatch chile on the counter, and a song in my heart.
The song sounds a lot like: "Santa Fe, tus fiestas de septiembre": (hear it here: Fiestas del Santa Fe)
Tonight is the annual Burning of Zozobra event. Oh yes it is.
Time to collect all my glooms and watch them burn.
I love that the City of Santa Fe live streams the event so this ex-pat living in California can be there, with my people.
I have only this to say: Burn him!!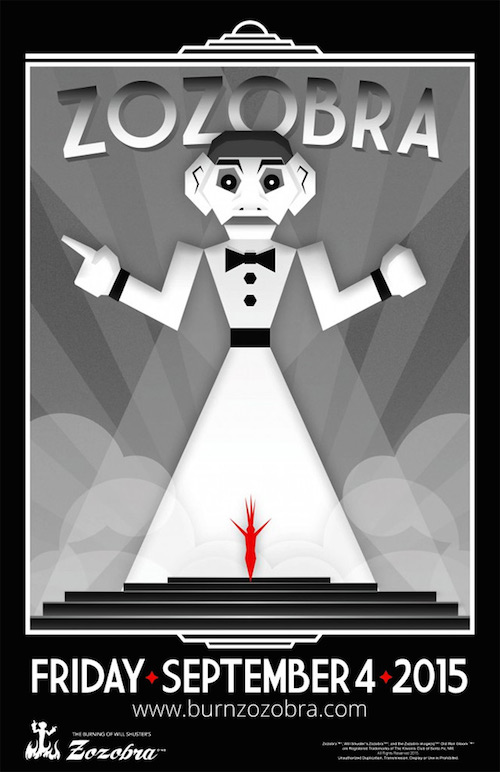 Oh Mother Nature, how you vex me. I mean, you and me are usually good. Real good. I mean, you do you in your own way, and that's fine. Of course it's fine.
Musically riffing, I've seen fire and I've seen rain. I've seen sunny days that I thought would never end.
I've also seen tornadoes, lightning I thought would crack the sky in two and 120 degrees with nary a cloud.
You gotta do what you gotta do, sister, and usually I'm okay with that.
This morning I stepped out of my house and felt a little rain dripping down. Yes! Rain! Good.
Only, Mom Nature, you are a real fickle beast. Was it a good deep soaking rain? A nice drink of water for the poor parched state of California?
Nope!
It was like this: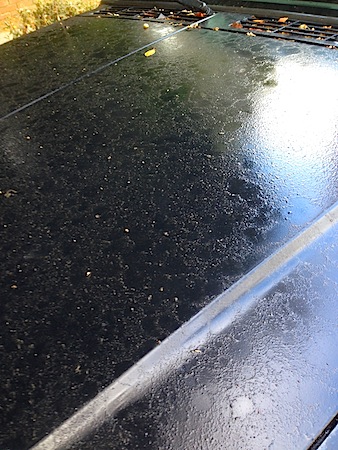 Just enough to knock dust and schmutz from a nearby tree onto my car. You just created a rolling mud bog.
Just enough to moisten the roads so people could slide real good into each other.
Just enough rain to REALLY piss me off and not enough to make a difference.
Look lady, do more than spit at us, all right?
Be better, Mother Nature!
Here I have been railing about pumpkin flavored dog days of summer and it turns out My Fair New Mexico had a gut punch to deliver.
Oh Fair, how I adore you, but is it *really* time to burn Zozobra again? I guess it is.
I always really enjoy watching Old Man Gloom burn away my troubles, but to be honest it's 70 degrees and today I sat out on the patio at lunchtime and drank lemonade while a strappy sandal dangled from a toe.
How can I have gloom in this gorgeous summer weather?
Argh! Not ready, not ready, not ready, : covers ears : lalalalalalalalala I can't heeeear you!
To assuage my sadness, I sought out my coworker, a fellow New Mexican (not a native but lived in Santa Fe for many years) and said "dude, did you know they burn Zozobra tonight?"
He had wide eyes like me, then said "That must mean mariachis are currently wandering through the streets of Santa Fe."
Then we both got wistful.
After a few moments I said, "Man, I sure remember those days of being wobbling drunk on the plaza and shouting 'burn, burn, burn!"
The effect of chanting while Old Man Gloom burned and groaned and flapped his arms was always very visceral.
I could tell my coworker was remembering too. He nodded solemnly in agreement. Then we sighed in unison.
Yeah. Days like these make me miss my home state. A lot.
Oh Fair New Mexico, I love, I love you so.
____________


Side note: Lest anyone learn about Zozobra and think it's a knock off of Burning Man, I should note that the purely New Mexico tradition of burning Zozobra started in 1926. Burning Man started in 1986. And the Celtic tradition of burning the wicker man is even older than that.
Fun fact: Zozobra's hair color changes every year. It was yellow last year and photos on Mr Z's Facebook page would make it seem this year his hair is gray. (Edit: I was fooled, it is green this year) Details for tonight's event are here.

Image from the ABQJournal and first published in 2010.

Earlier this week we had occasion to experience a surprise fire drill in my office building. Well, mostly a surprise. For the people working away in their cubicle farm, they noticed the designated safety prevention people suiting up in orange vest and hard hat and figured things out pretty quickly. I was in a meeting and had no such tip off.
When the alarm went off, like good little children, we rose from our seats and milled around, lost. A safety coordinator pointed at me and told me to go through the emergency exit right there in the conference room.
Okey dokey, I hit the safety bar on the door and "weeoooo weeoooo weeooo" a second alarm sounded loudly, sharper than the already blaring fire alarm.
I have to say, that was kind of fun. A little bit of a rush. To be able to actually open the emergency, don't go through it or an alarm will sound door was awesome!
While milling around outside at our designated checkpoint, I was chatting with one of my coworkers about the happy adrenaline run I had from setting off an alarm.
He said, "You must be the kind of person who wants to pull a fire alarm."
"Well. Yeah." was my reply. "But not just any fire alarm, one of those alarms they have in our really old buildings. The ones with the little pane of glass and a tiny hammer? Yeah, I can hardly walk by one of those without wanting to smash that little glass window.
And so, dear reader, to make my point, I snapped a photo of the kind of ancient fire alarm I'm talking about. These things are peppered throughout a building that dates back to the 1940's, and my fingers itch every time I walk by.
If weren't for that whole being against the law thing…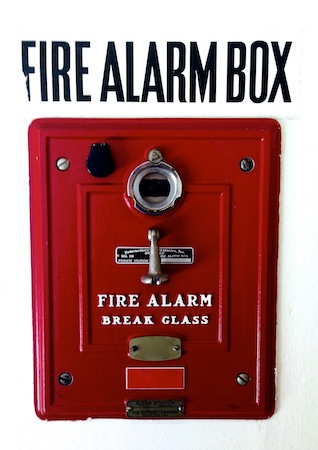 Image Copyright 2013, Karen Fayeth, and subject to the Creative Commons License in the right column of this page. Taken with an iPhone5 and the Camera+ app.

A few weeks ago I was walking out to my car after another real long day at work, when I smelled something a little sweet, a little nice, and a little out of place for a corporate parking lot.
My head whipped around and I saw a rather large burly man sitting on a parking berm next to his motorcycle and he was smoking.
Yes, I live in the Bay Area, but no, you cheeky monkeys, it wasn't skunk weed that I was smelling…
The man was smoking a clove cigarette.
My first thought was "What, is he in High School?" and my second thought was "What, is he a girl?" and then the smell of sweet clove smoke wafted over me and I was shoved into the Wayback Machine and transported back in time.
So there I am, a sophomore at Del Norte High School and it's after a football game and my friends and I have found our way to the McDonald's at the corner of Academy and San Mateo in Albuquerque, New Mexico.
That McDonald's belonged to our high school. Every high school had their "home" McDonald's and going to the other school's home territory, especially on a Friday night, was a whole scary and political thing.
So I'd already supped on French fries (all that I could afford) and was standing out in the parking lot doing what sixteen year olds do: I was slouching and skulking and just being a lump of teenager.
I was kibitzing with my friend Stacy who was sort of a wild girl. She didn't start out that way, but she turned that way pretty quick. She was small, dark haired, pretty and did this squinty eyed thing when she laughed which was terribly endearing.
Later, when we both tried out for the high school drill team and she made it and I did not (we had practiced together) and some distance came to our friendship. That and her affinity for drinking a lot of Everclear. I just couldn't go there.
But on this night we were friends and hanging out and she pulled a cigarette from her purse and lit it up. It smelled funny.
She explained to me that it was a clove cigarette. This particular item was very, very illicit because clove smokes were (and are) illegal in the State of New Mexico. She explained this was due to the fact that clove cigarettes will make your lungs bleed.
She told me this tidbit in that urban legend sort of way that made me wonder if what she said was really true, all the while I believing it 100%. I was (and still am) fairly gullible if told a good story.
So Stacy encouraged me to take a drag. I hesitated, thoughts of bleeding lungs in my head and firmly believing that the second something illegal touched my lips my parents would immediately show up and all hell would break loose.
After waffling, in a rare bit of rebellion I went for it (yes, taking a drag from a cigarette was, at the time, MAJOR rebellion) and she told me to lick my lips after, tasting how sweet it was. And it was.
I'd been so naughty! So *bad*! It was terrifying and exhilarating all at once!
Fast forward just over a decade later and I found myself living in California and oh my! Clove cigarettes are perfectly legal here! So I did some cool slouch thing into the corner store and bought a pack and felt very sophisticated and rebellious and adult and on-my-own and Mary Tyler Moore hat in the air "you're gonna make it after all!"
That pack lasted me several months until they dried out, and then I bought another just because I could. Every now and again on a lonely evening I'd pour an amber liquid over ice and sit on my front porch and smoke a clove and think about things.
Then, of course, a few years later my dad died from pulmonary fibrosis and smoking something that might make my lungs bleed seemed like a really bad idea.
Ok, meandering along the Wayback trail and getting to that train of thought quickly brought me right back to the here and now.
I sort of smiled at the big dude smoking a clove and inhaled deeply. It smelled so nice.
Such an unexpected scent to end my day.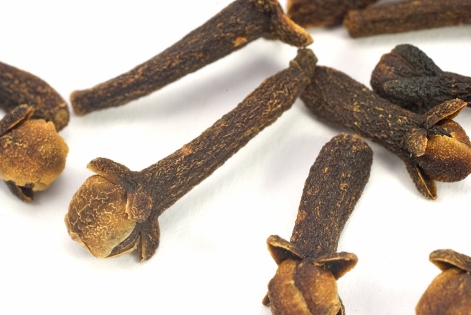 With all thanks to a Random Word Generator for giving me a wayback prompt, in the form of the word clove, on this sunny Monday.


Image by Kriss Szkurlatowski and used royalty free from stock.xchng.