Friday Gadgety Goodness
I'm rather blown away at the recent rapid advances in the quality of mobile phone photography.
The art from has gone from a simple lo-res snap and upload to Facebook, to a genuine, respectable medium.
Today I'm going to gush like a lovesick schoolkid over a product from the Photojojo store that just happened to find its way under my Christmas tree.
Called a Macro Cell Lens Band on the store listing, it retails for $15 and is simply a small macro lens that fits on my iPhone by way of a sturdy rubber band.
Here it sits my iPhone (photo taken with The Good Man's iPhone):


Easy to install, easy to use.
Since the internet is loaded with budding photographer's photos of cats, I decided to turn my new lens on my other unsuspecting pet, my male Betta fish:
Here he is: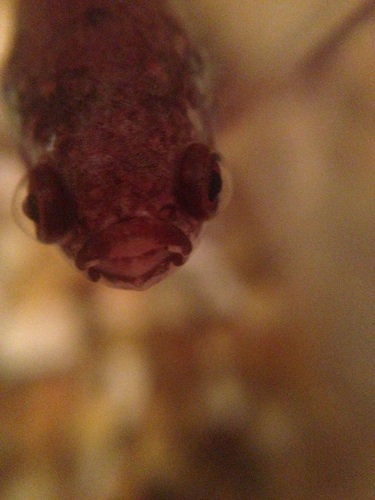 Photographing a fish is rather challenging, in that he is constantly on the move. The camera on the iPhone4s has a much quicker shutter and handles light so much better that previous versions, so I was willing to try.
One thing about this little macro lens, you gotta get close up on your subject. The little card that comes with the product suggests about 1 ¼ inches. That's pretty close. My Betta is terrified of my big DSLR but seemed curious about the iPhone, so that helped my cause.
I've noticed when shooting my very expensive macro lens on my DSLR, I struggle with focus. The macro lens will only make one part of the photo crystal clear and the rest is not.
This little rubber band lens is the same. I love that the little fishy's eyes are so clear and detailed. I just wish the rest of his face was too.
It's such a handsome face.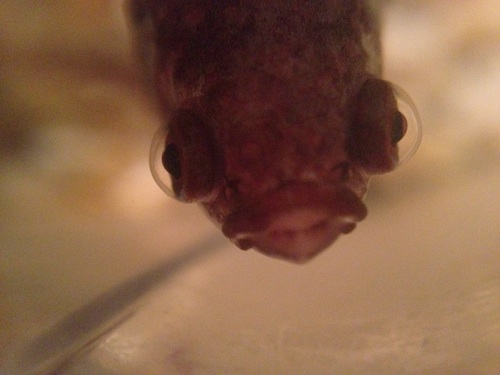 Due to the low lighting in the area where the fish tank is located, these photos are a bit noisy, but not terribly so. I think with more light that would be less of an issue.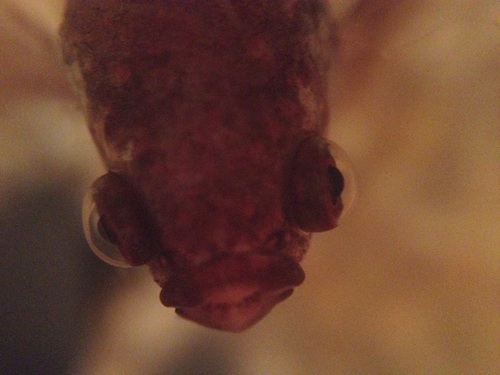 The Good Man says this one looks like Admiral Ackbar

Overall I'm deeply impressed with what this inexpensive little lens and an iPhone can produce. These photos were taken with the Camera+ app, by the way.
Just a little bit of magic on a blue rubber band. Brilliant!
My next mobile phone camera add on will likely be an Olloclip, which is considerably more expensive (about $70USD), but also considerably more advanced.
Look at this photo of a snowflake on a pine needle. It was posted on Facebook by Hipstamatic Rocky Mountain and he used the macro lens on the Olloclip and the Hipstamatic app.
Incredible!
And in my humble opinion, a huge leap forward for the medium of iPhoneongraphy.
Photo owned and copyrighted by Hipstamatic Rocky Mountain

This was not a paid review for any of the products mentioned in this post. This is simply my joy and enthusiasm for new techniques and tools for the art of iPhoneography.
Other than the snowflake photo, all photos in this post are Copyright 2011 by Karen Fayeth, and subject to the Creative Commons license found in the far right column of this page.