Dark Days, Bright Ahead
The holidays are over. Tinsel and paper all swept up and gone. Yesterday the trash men hauled away bones of the Christmas ham.
And Monday, I go back to work. Rather, I drag myself reluctantly back to work.
Here in the heart of winter, there are cold days ahead. And rain. And grim skies to match my grim demeanor.
What's this, then?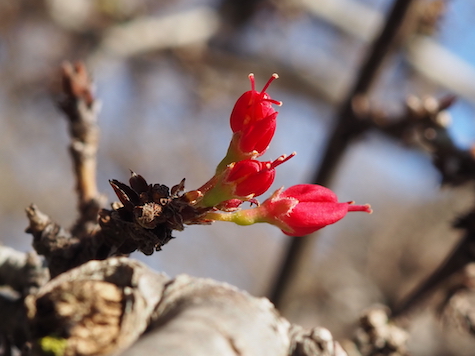 ©2019 Karen Fayeth

A tiny blob of bright pink in my yard that I noticed today when returning from the grocery store, where candy canes and festive platters have given way to "healthy selections" and Valentine hearts.
I stepped closer, peered in between the branches to discover…
A single cherry blossom. Ahead of its time, but ready to be kissed by today's warm California sun. Soon the rest of the tree will follow suit. Soon. But not yet.
And what is that over there?
©2019 Karen Fayeth

A little cocoon, snug in a fur coat, warding off the shiver. A magnolia blossom, in very early stages. What is gray and fuzzy now will soon be creamy pink, fragrant and bold, seemingly overnight. Soon. But not yet.
Oh, and look at that!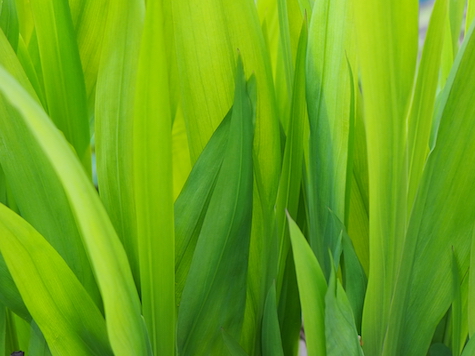 ©2019 Karen Fayeth


In that one corner of the yard, I'd forgotten the daffodils that grow wild. Their leaves have come on bold and green with the promise of emerging stalks soon carrying butter yellow blooms. Soon. But not yet.
I stop and smile. I remember that December 21st was the shortest day of the year, a milestone that now lies in the past. Even though this weekend promises torrential rain (which the California soil will gladly drink up), gray skies, and gloom, the fact of the matter is that Spring is on its way with rush of color and fresh leaves, activity, joy and warmth.
The sunshine of my favorite season will soon come to push back the gloom and cobwebs in my mind and replace it with tulips and lilacs and California poppies.
I will photograph and paint and pick and sniff all of the riotous wildflowers that California has to offer. I will smile when I see them growing in the unlikeliest of places.
Oh so very soon I will bask in the Spring warmth and smile at the clear skies and feel happy as the sun sets later and later each day.
Soon. But not yet.