Suddenly Autumn
This morning I woke up, and it was August 26th. Late summer, but still summer.
Then I went to the kitchen, and everything changed.
First this happened:


Then this: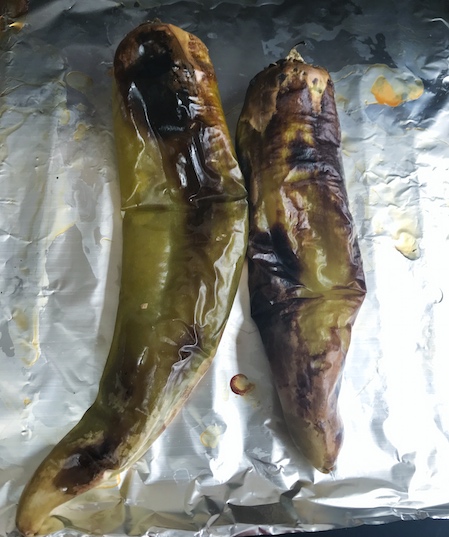 BOOM! Suddenly Autumn. That's it, I'm ready for sweaters, warm mugs of tea, falling leaves and warm roasted chile tucked into a melty cheesy tortilla.
And my home smells like my fair New Mexico, the best air freshener in the world.
Footnotes:
1) The chiles were procured in the Bay Area but certified to be from Hatch (if they passed off Anaheims, so help me….)
2) Roasting in the oven < Fire roasted, but The Good Man put the nix on a flamethrower. The discussion continues.
3) There's not very many in this batch, but we're just getting warmed up. Pun intended.