This Week's Theme: Speckled
With a photography theme of "speckled" it was high time to photograph one of my favorite foods, the beautifully speckled pinto bean. Food of my people, staple of many a memorable meal, and occasionally a cure for what ails ya.
I am really loving playing with shadows to add dimension to a photo, and had a lot of fun figuring out how to make a few pinto beans worth looking at. I'm pretty happy with this photo, we'll see how it does in this week's Flickr group.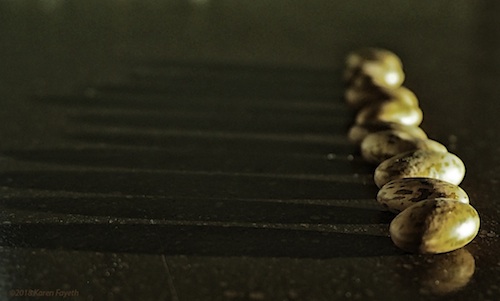 ©2018 Karen Fayeth