A Promise Made. A Promise Kept.
It's January. The holidays are over. Back to work. Inauguration looms large.
The skies above the Bay Area have turned a familiar shade of mushy gray. Expected for January.
When the marine layer isn't in, it's frosty cold. When the marine layer is in, it's torrential. Standing pools of water soak my socks. Windshield wipers can't keep up. The kind of rain that terrifies a New Mexican until she remembers that Bay Area drainage systems were meant to handle this kind of water. Mostly.
January feels dreary, but there is hope on the horizon. There is a break in the gray.
You see, this past weekend my favorite grocer featured unopened daffodil blooms. I scooped them up and ran home with my trophy.
I love daffodils because they remind me of what's to come.
First come the daffodils with their buttery yellow optimism. Then almond and cherry blossoms create their own snowfall of fragrant petals. Then tulips in every color you can imagine. Finally colors and flowers of every sort jostle for the gentle rays of warm Spring sun.
I am a child of Spring and Spring is on the road, making its way back home to me. It returns with the dogged determination of a lost love.
Within my pile of hope and anticipation bought at the grocery store, there was a special stem. It made me a promise. Silent and steady.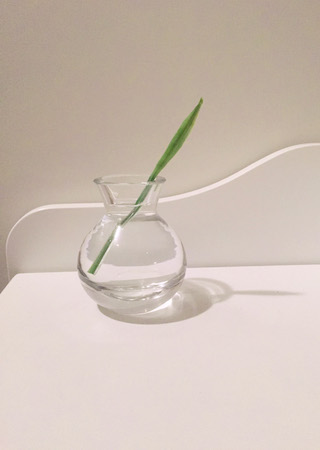 A promise made.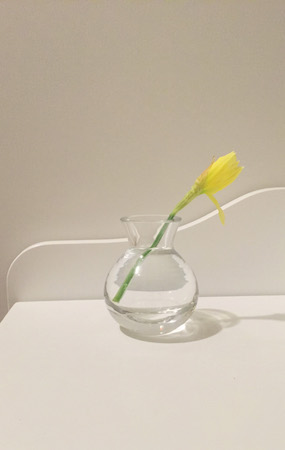 A promise in progress.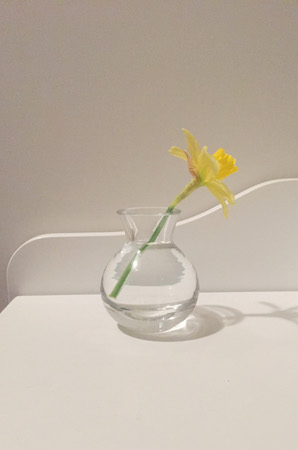 A promise kept.


Now ain't that something to get excited about?

All photos ©Copyright 2017, Karen Fayeth. Taken with an iPhone6, the Camera+ App, patience and anticipation. Subject to the Creative Commons license on the right column of this page.