New 10mp Toy!
When recently the good people at Photojojo emailed me to say they were taking orders for the new Polaroid Z2300 camera you know I had to click that link.
I have owned Polaroid cameras dating back to the 1970's and I still have most of the camera bodies. The Impossible Project still makes Polaroid film, but it's Impossibly Expensive.
This new camera is 10mps in a big blocky case. But aren't Polaroids always a little big and bulky? The camera comes with a printer on board that prints 2×3 size photos on zero ink Zink paper.
A few years back Polaroid was supposed to release something similar and I wanted it then, but it never really made it to market.
So I was wary but took a gamble this time and placed a pre-order.
I was rewarded for my patience.
I'm still playing with it but here's a couple first shots (this is the first camera I've owned that the first photos out of it weren't of The Feline).
These are macro shots of my handwriting using the new Polaroid on the macro setting along with a Easy-Macro cell phone lens together.
It sort of looks like glyphs.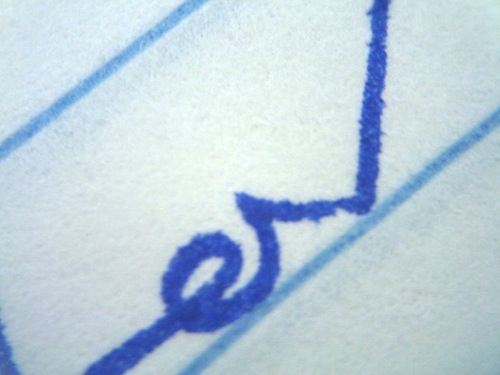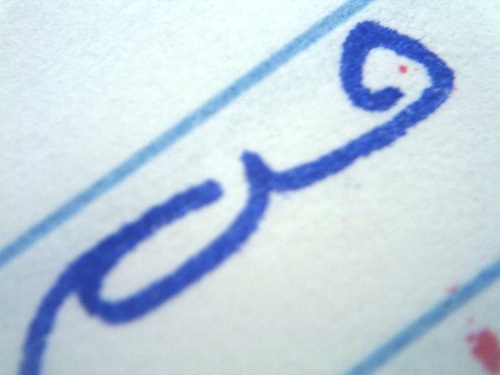 Pretty damn cool!
More to come!!
Photos Copyright 2012 Karen Fayeth, taken with a Polaroid Z2300.