A couple weeks back, I posted some of my first experiments with night photography, including my favorite shot of the Golden Gate Bridge.
This past week, while visiting New Mexico, I decided to try the next step in my night photography lessons, and that is capturing star trails.
Figuring this out required a little astrology, a little photography understanding and a LOT of knowledge about my camera.
Fortunately I had the incredibly well written book Creative Night: Digital Photography Tips & Techniques by Harold Davis (a Bay Area guy), to guide my way.
Due to the very long exposure times on night photos, a tripod is a must. Since I didn't feel like carrying my tripod on a plane, I borrowed one from my best friend's husband.
He uses the tripod to mount his field glasses when he goes hunting, so the tripod head had been…uh…modified. I think "modified" is the best way to describe the carnage that had occurred to the tripod head.
In order for me to use the device, he had to pound out the ten-penny nail wedged in there to help stabilize his field glasses. He also had to find the right sized wrench so I could tighten the bolt that holds the camera in place.
And even then, the camera would suddenly droop but thankfully didn't drop.
Despite my less than super high tech borrowed tripod, I was able to make it work and was grateful for the borrowed gear.
I took a few photos that night and learned a whole lot about the process. Like, did you know a full moon is so bright it will wash out an exposure? I didn't…until a few nights ago.
The most exciting of the photos from that night is below. It's not well composed at ALL because it has nothing in the foreground to provide a sense of perspective.
What this photo DOES prove is that I have figured out how to take photographs of star trails. This was an eight-minute exposure. A longer exposure will net longer star trails.
I'm incredibly excited about this new knowledge!
Onward to the stars!

(click the photo here then click the photo again in Flickr to see larger sizes, if interested)
I remember the day I met him.
The year was 1989.
One of my friends had her eye on a boy who was part of a new Agriculture-based fraternity trying to get established at New Mexico State University.
Since he was in charge of getting new members to pledge, my friend had volunteered herself…and me, to work their rush party. It was held on a Sunday afternoon in one of the meeting rooms at the Pan Am Center.
We were there to pour fruit punch into paper cups and socialize with the prospective pledges.
My friend demanded I come with her, and so I did. I poured punch, I spoke to a few of the guys I already knew from the Ag College, and I felt uncomfortable.
Then I had this moment where I could feel someone looking at me, so I turned to look back. Over in the corner, behind a couple other fellows, was this boy.
He was the sort of quintessential cowboy you might find on the front of a western novel.
His eyes met mine for a moment, then flicked away.
Those eyes, a color somewhere between blue and black and gray. The color of a late afternoon storm on a hot August day in New Mexico.
He wore his hat low, and he looked at me again from under the brim, eyes in shadow.
My heart stopped, then skipped eight or ten beats.
I looked away and had to will myself not to stare. He still looked at me.
One of those "moments" passed between us.
A little while later, my friend dragged me around the room. I was her wingman as she made chirrupy conversation with all who would listen. Without warning, I found myself face to face with those smoky eyes.
"Karen, this is Michael**," my friend said, by way of introduction.
"Hi!" I said, fixing him with my most winning smile.
He nodded and touched the brim of his black hat with his hand.
Oh swoon.
"How are you?" I asked, trying to get something going.
"All right," he replied in a way that I think Louis L'Amour might describe as "laconic."
That was the extent of our first meeting. My pal quickly dragged me off. Michael was not the boy she had in her cross hairs, so we went across the room to chase that one down.
As it turned out, Michael was friends with a lot of people I knew, so over the years, I'd come to know him a bit more.
He always wore extraordinarily pressed shirts and jeans.
He wore a straw hat in summer, a black Stetson the rest of the year.
He always wore a carefully groomed handlebar mustache (or as they called it in the 70's, a "Fu Manchu").
He'd grown up on the family farm…pecans, cotton, green chiles.
He was studying biology with plans to become a veterinarian.
He always spoke in that slow quiet manner, and rarely had much to say.
Because of this, it became wickedly easy to tease him. He'd always have a comeback, something smart and funny, spoken in that slow, quiet manner.
I had a wild, unabashed crush on Michael.
Of course, the feeling wasn't mutual. We did manage to become decent friends.
This past Thursday afternoon, after laying my friend to rest, I sat outside at a folding table in La Union, New Mexico. We were gathered there to have a reception in memory of our friend.
I sat with my best friend and we visited with a buddy of ours from way back.
A shadow passed over the ray of sun to my side, and a chair across the table from me was pulled out.
Michael himself sat down.
He looked at me with that same intensity, and said in that slow quiet way, "Now that looks like trouble."
"Hey Michael," I said and he smiled.
Those intense eyes looked at me from behind the lenses of his corrective glasses. When he smiled, crow's feet crinkled at the corners. The dark hair of his handlebar mustache showed gray.
I sat back and looked at him. He looked at me.
I struggled for something to say, trying to get something going.
Something that might sum up the past fifteen years or so it's been since we were last in the same place at the same time.
Something meaningful.
"Goddamn you have a lot of gray hair. What the hell happened?" I said.
"I had that put in," he replied, smoothing back the hair at his temples. "It makes me look distinguished."
He had that familiar wry look in his eye and I laughed.
My heart skipped a couple beats then found its footing.
"I'm glad I'm not as old as you," I said. Then I inquired about his wife and kids.
I don't suppose I have a crush on Michael anymore, but behind all the attributes that have taxed my forty-something year old friends (and me), he hasn't changed a bit.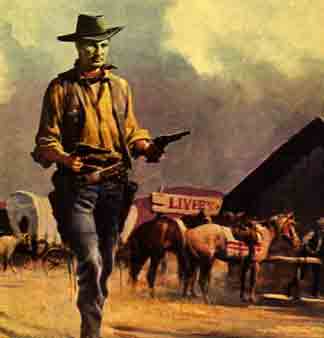 **Names have been changed to protect the innocent
And here we are at Friday, the end of another week.
An unusual week on my part, but happy to see Friday nonetheless.
Much to process from my day yesterday seeing old friends, burying a dear friend and reminiscing.
But for today, I'm here to talk about a feature of our Fair New Mexico that I really, really don't miss.
Mosquitos.
Now, where I live, I'm sure such creatures exist. It's just that I've not seen 'em.
I'm ok with not seeing them. Pinche insects.
I arrived Wednesday evening at my friend's home out in the boonies north of Las Cruces, and noticed water standing in all the pecan groves and cotton fields.
"I see everyone is irrigating," I mention.
Nope, they tell me. Rain. Three inches arrived the day before I did.
Which leaves standing water.
Perfect habitat for *slap* mosquitos.
I sat for maybe eight minutes outside at a table with a citronella candle on it. My arms. Fine. My ankles? Ten bites on the left, eight on the right.
Mosquitos in the house, too!
As I slept, I got zapped on the earlobe. The earlobe! The one place I forgot to apply repellent.
Gah!
And I won't mention a spot rather close to an unmentionable place where I was also ruthlessly attacked. Twice!
Hate 'em. Always hated them. Sure, I grew up with bug bites up and down my legs, and it was a fact of life. But living without them sure has been pretty durn nice.
I don't miss them. At all.
I'm not usually a fan of chemicals in the air, but even I cheered when the neighbors called the city to have the spraying truck come out. It helped, but didn't eliminate all the little buggars.
*scratch* This Benedryl lotion I'm using isn't helping one bit.
In other, happier, news I've been experimenting with night photography because the light noise at my friend's place is minimal. You can see the ding dang milky way out here!
If I get anything decent, I'll gladly share the results here.
As for now, onward to the weekend.
So I hit up the idea generator today.
And it suggested I write a limerick.
A limerick?
Really?
*sigh*
Couldn't I just take a stab at Haiku?
In fact, here's a Haiku I wrote during a painful interleague game between the San Francisco Giants and the Oakland A's earlier this season:
Jack Cust at the plate
Hits ball three for three today
SF fans Cust too
See? I can do Haiku! Can't I just try another like that?
No, the prompt said limerick.
I remember in grade school we had to write limericks for an English assignment. I didn't like it then either.
Not even writing the naughty limericks.
Whatever.
Ok.
Fine.
Here's my attempt:
There once was a girl from the 'Burque
People found her to be quite quirky
To California she fled
No green chile she did dread
Homemade chile rellenos keep her quite perky
Or how about:
There once was a singer named Buck
His songs make a nice rattle in my truck
From Bakersfield he hailed
"Tiger By The Tail" he wailed
That acoustic guitar he sure could pluck
(Betcha thought I was gonna get naughty on that one, huh? It was very difficult to restrain myself.)
All right, I'm on a roll now
From a bag of pinto beans I did remove
A handful of rocks and a piece of dry bean root
Soak 'em I did
Rinsed, boiled and added a lid
Because if not cooked right, dem beans will make you toot
Ok, ok….I'm done.
Somebody stop me before I try to rhyme Nantucket.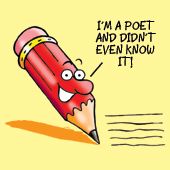 Side note:
I'd considered taking the week off from blogging because awkward commentary on awkward things seemed, perhaps, inappropriate after yesterday's post.
But then I decided…well hell, writing this blog, no matter how trivial the topic, is what keeps me sane. I need to write something, anything, every day. And so, dear readers, despite my ongoing grief and my travel plans that will take me back to New Mexico for a few days, I'm going to try to keep on writing this week. Because it's who I am.
Thanks to all for your support in comments and via email. Ya'll rock.
And now, onward……
So I have a topic I've been wanting to talk about for a while.
I've not brought it up before because, well, I was dealing with all the emotions.
It's essential that I my footing on this and make peace.
I don't think it is any secret that I mostly use Apple products for my computing needs.
I had the great fortune to be able to use a Mac for work in my last three jobs, a time frame of almost fifteen years.
I have Macs at home. I have an iPhone.
Yes. I'm a Mac person.
Doesn't mean I don't know how to use the PC, I just haven't had a lot of need to. Sure the occasional lookup on the PC at the library. Sometimes using my best friend's machine to check email.
Not a problem.
Well. A month ago, I came to work on my first day, and into my hands they plopped….
A Dell.
Not just a Dell. A three year old Dell.
A three year old Dell that originally came with Vista but has since been blasted with some corporate approved version of some other member of the Windows family. I'll be dag blarned if I can remember what it is.
(Because one click on the Apple logo in the upper left corner and it will tell me what OS I'm running, but I can't find the similar on this machine. Oh wait…start….control panel….system…. Ah ha! Windows XP.)
The Good Man assures me that whatever the OS is on this machine is better than Vista.
Oh? So…ok.
I'm getting used to it, using this machine day by day.
It's slow. It's stodgy. It's….well…it's Windows.
I'm used to "hey, I wish this thingamabooper was over there instead of over here" and so I drag it over and off it goes, happier than anything, to its new location and it just does what it's supposed to do.
Not so with my Windows. You have to find the thingamabooper in the right file and ask it nicely, maybe even coax it, to come over and perhaps make the transfer. Like a professional bureaucrat, it wants rubber stamps and approvals and nodding heads to let it know that, yes, it might be ok to be over there.
And it will go over there.
And then, later, it will go back to where it came from, without asking.
So okay. I'm adapting. It's all just fine.
But I have a confession to make…
(I'm so ashamed.)
I find I really kind of like the ol' right click. I never thought I needed more than one button on my mouse. It turns out…right click is pretty darn handy.
This whole PC thing is not so bad, really!
Sssh. Don't tell Steve Jobs. He'd be so disappointed!