Well 2009, here we are.
It's been fun, you know. Well, sometimes, anyway.
I mean, you've provided some laughs and all.
Remember that time we celebrated my wedding anniversary?
How about all the tweets we shared?
The endless blog posts?
Remember that vacation where we laughed in the summer sun?
Yeah…those were special times. Really, I'll always hold those memories deep in my heart.
It's just…
Well…
It's not working out.
You see, despite all the fun, you've ravaged my wallet.
In this year, you made me have to *gasp* cut coupons, lower my thermostat and NOT buy this ever so delicious navy blue leather bag with a cute little strap and matte finished hardware and the most adorable zipper front pockety thing.
I haaaate not buying a delicious handbag with a really cute pockety thing!
But I didn't buy it. I walked away.
And I'm still sad about that.
I'll always remember that stuff too, 2009.
How you made gas prices stupidly expensive. How you let all those celebrities die. How you let Tiger cheat on Elin.
You have a dark side, 2009. I see it now. I see it so clearly.
I've been fooling myself all along
I think it is best if we part ways.
Really, stop trying to cling to my leg.
We're done.
Seriously.
Fine. You want me to say it?
I'll say it.
But when I say it, it's really over.
Ok. Here we go. I'm saying it.
It's not you, it's me.
There.
Feel better?
Now get out of here. We're through!
Have I met somebody new? Well…maybe.
2010 has been coming up in conversation a lot lately.
Maybe 2010 will treat me the way I deserve to be treated.
Let my retirement recover some of its value and help me possibly find another cute little leather bag to assuage my grief.
Until then…to you, 2009, I can only say….
So long.
Farewell!
Auf wiedersehen
Good byyyyyyye…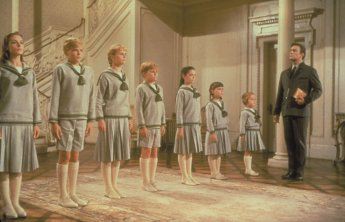 I had a phone call recently with my photography teacher. She's invited me on a photo field trip with some of her more advanced students (more details to come) and I'm oh so very honored and excited!
So, in preparation, I gotta keep that ol' eye and technique sharp.
Lacking for much inspiration yesterday, I went for a walk around my yard.
You know, I don't usually look at what is going on in my own yard unless there is something blooming or very unusual.
But even in winter there is some beauty to be had.
Here's a few shots from yesterday (click on photo to see large version):
Our gnarled, unkempt rose bushes that still manage to put on beautiful roses all year round.
Remember my persimmons? They are still hanging in there long after the leaves are gone. That is a persistent fruit!
The neighborhood wild animals really like that the persimmons are ripe. This keeps them thriving so they can continue to knock over my trashcans every night. *sigh*
Lemon tree in my neighbor's yard. Freakishly large lemon!
My landlord *hates* the clover, and yet every year, the clover defeats the landlord. I understand why he hates the clover, it chokes out everything…but it is kind of pretty too…
Our next door neighbor was so happy when he moved in and saw the yard. He was fired up to plant a garden. Then he got crazy busy at work and the poor tomatoes languished.
(the light was so interesting that you can actually see my reflected outline in the tomato skins if you look close at the large photo)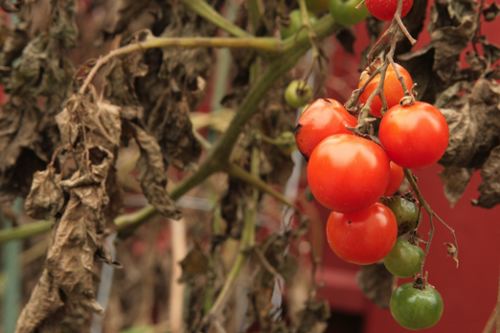 And finally, there is this. My insane muse, my hungry observer, the cranked up feline sitting in the window yowling at me while I worked. Nice background music….not.
Back in the good ol' days, that wild time known at the 1980's, I was full of youthful optimism, and I was attending New Mexico State University.
My undergraduate major was Finance.
Ooh, those were heady days when I wanted to be a stockbroker when I grew up. This was back before I realized that "stockbroker" and "salesman willing to sell underperforming securities to your family in order to make commission" were synonymous.
While the dream was still alive, I took courses at NMSU from some really fine professors with a lot of experience.
Among them, several courses with Dr. Lowell Catlett, now the Dean of the College Of Agriculture, and a noted experts on futures trading.
There was also Dr. Clark Hawkins, a man who had actually worked as a commodities trader on the NYSE floor. In his words, he had tried pretty much every investment vehicle out there…and lost money 'em all.
Dr. Hawkins was a strange little man. Wiry, small of frame and nasally of voice. He referred to himself as "Uncle Hawkey." He often told us that, as Finance students, we should have our Wall Street Journal under one arm and our financial calculator under the other.
And this was to be done while wearing a tshirt imprinted with "Uncle Hawkey's Ten Investment Rules".
At the end of each semester, he gifted us with a copy of the ten rules.
Recently, I was searching around in all the old boxes under my house, picking through my crap looking for things I can sell on eBay.
How ironic, then, that I should come across my framed copy of Uncle Hawkey's Ten Investment Rules in my search for something to sell for money.
Well, I sat down and read the rules.
Goddamn if Uncle Hawkey wasn't right. He was right then. He's right now. Right is right.
Now…snap your Wall Street Journal in place, place your finger over the "future value" button on your calculator and get set.
Here are the rules:
1. Don't invest in things you don't understand.
Ah, every single customer of Bernie Madoff…take note!
2. Remember the fundamental mathematical rule of finance.
You know what? I don't.
I suspect this was about future value and present value of money. He was a stickler on that.
Because I understood and could calculate time value of money, I kicked the salesman's ass when I bought my first car.
I got that salesguy demoted because he was such a dunce. Thank you Uncle Hawkey.
3. Know the difference between investment and speculation.
Oh I remember this one. I rant about this one. A lot.
Let me just say his own words, with the same shouting nasal tone…
INVESTING IN THE STOCK MARKET IS THE SAME AS GAMBLING!
If you do not think putting your money in the stock market is gambling, then you need to re-examine yourself and your money.
Sure, it may return better odds than Vegas, but not always.
For those of you wailing and gnashing your teeth in the current economic downturn because you had all your money in the stock market, I suggest you get this rule tattooed on your arm and look at it daily.
4. Don't invest or speculate in financial securities that you can't easily find quotes on.
Dangling participle notwithstanding….Uncle Hawkey was right.
Once again, I'm calling friends of Mr. Madoff….paging investors of Mr. Madoff….
5. Don't buy a closed end fund on initial offering.
Oh yes, everyone gets oh so very excited about IPO's. Especially during the dot com boom of the early 2000's.
Look how well that worked out for most people.
Right.
But Uuuuuncle Haaaawwwkkkey, people in his class would wail…what about _____ and they'd name some company.
And by tracking the history of the stock price, he'd show them how they were wrong. How the price would be driven up on IPO and would, over time, settle back down.
He recommended waiting out an IPO for a company you liked, and buying the shares after you the initial flurry of IPO wore off.
6. Be skeptical of people who say they can forecast the future.
Well, if more folks did this, then people like Jim Cramer would be a lot less interesting, wouldn't they?
7. Don't do business with a man you can't trust.
Too true. I would also substitute "man" with "company."
And yet…how many of us do anyway? (*coff* AT&T *coff* Comcast *coff*)
Honestly…it's getting a lot harder to find honesty these days.
8. If the brokers are pushing it hard, it probably should be avoided.
So simple. So true. Yet….
Paging followers of Mr. Madoff!
(seeing a trend here?)
9. Long range planning gives the dangerous notion that the future is under control.
Oooh, this one hurts.
Remember how great things felt in, oh, say mid-2008? When we all had some money and maybe a big mortgage on a great house and the financial future looked, well…bright?
Yeah.
I broke this one. Uncle Hawkey, wherever in the world you are now, I give it up to you.
You knew. You always knew.
10. Don't lose money.
Well sh*t. I broke this one too.
However. Slowly but surely, it's coming back.
Because Uncle Hawkey warned us about short term and long term.
My wise investments will, eventually, find their way home.
And finally….
11. (Bonus rule) Remember Rule 10
Fair enough.
And so…as we now dive headlong into a financially muddled 2010…
May we all remember Rule #10
Thank you Uncle Hawkey.
As a post script…
In my senior year of undergrad, Uncle Hawkey decided to go on a sabbatical from teaching.
He invited us, the students that he had so tortured, to join him for happy hour at El Patio. Ah, that venerable old bar (former home office of the Butterfield Stage).
Uncle Hawkey slapped down a credit card and said we could have all the beer we wanted. Nothing else. Only beer.
Oh, the pitchers flowed that day, and Uncle Hawkey paid for it all.
Maybe all of us college students were, on that day, a good investment.
Fer Chrissake! It's Christmas Eve!
Well I'll be darned.
It's a bright, beautiful, sunny day outside and I'm ready to face the day.
After confessing my depression yesterday, it seemed to lift and now I'm back to my old rasty self.
Lookout Santa! I'm comin' after ya!
Very Merry Christmas to you and yours!
Even though I got no snow, I thought this was cute anyway….
On Dasher!
Image source.
I spent most of the day yesterday feeling blue.
No, not from the frosty wind chilling my face.
Blue as in full out, deep down, all the way to the soles of my feet holiday depression.
This happens every year.
What I can't seem to work out is why.
I started thinking, sifting through the memories, trying to figure out when the shift occurred.
As a kid, I loved Christmas. Even after I knew the truth about Santa, I still loved the holidays. To me, they were always filled with magic and a quiet happy peace.
My mom loved the Christmas holiday and always did her best to make it a nice time. Dad was always a cranky pants about any holiday, but crankiness aside, he would let the holiday be what it was.
He was never depressed about it, more like uptight over money and not much of a "ho ho ho" kind of guy.
So I can't say it started as a kid.
In fact, I was all about the holidays all through childhood, into my teen years and through college.
I think, based on my not very scientific analysis of a jumbled brain full of memories, that the holiday blues came on in my twenties.
When I was out of school, living alone in a really wonderful apartment in Albuquerque with a knockout view of the Sandias.
I had a good job with a good check and really, a pretty good life. But I was alone, and the season, for some reason, made me really blue.
I recall, that year, drinking a bottle of not very good wine and laying *under* my Christmas tree. A night spent looking at the lights and trying to muster up some joy.
Sad. It was a great drunk, but it was an alone drunk. And I was depressed again and hungover in the morning. Ugh!
So, ok. One might understand how a lonely twenty something making her way in the world might feel a little down at the holidays.
But that doesn't explain yesterday.
I then thought about all the bad holidays over the years. The Christmas seasons that weren't so happy.
Like the December my dad's lung disease took a turn for the worst, and Mom and I spent Christmas day in the hospital, having to make some really difficult choices.
But The Lazarus Dad recovered that year. Really, it was something of a Christmas miracle.
So, while yes, December often makes me think of that difficult time, I don't think that is the root of the blues I'm feeling today.
All is well in my little world. I have a wonderful husband who is the best holiday gift I could ever ask for. I have great friends and family. A place to lay my head at night and food to eat. And a rasty feline who makes me laugh.
So what's the boggle, then?
Maybe now, at age forty, I feel a little blue because December isn't just the holiday season, but it ushers in the end of another year.
Another year ending where I wonder to myself where all the rest of the days have gone. I wonder what did I do to make the days count?
The end of December has become a time, I suppose, for assessing myself over the year. For grading my performance.
And sadly, every year, I seem to only be able to see where I was lacking. Missed opportunities. Places where if I'd tried a little harder I might have made something really great happen.
Oh, I know, there are a lot of things I did right this year. There are successes that I don't actually see when I let the dark cloud take over.
This post isn't a plea for reminders that I'm ok.
This post is more a letter to myself. A report card.
That reminds me all on my own that I'm ok.
Because I am.
But for some reason, every year about this time I have to take the tiger by the tail and ride the very dark ride for a while.
Here we go: whooooooa!
One thing that always cheers me is pictured below. It's an ornament made by my kindergarten teacher. I couldn't tell you her name, but I remember the day when she placed a personalized ornament into my grubby little hands.
There was my name! In glitter!
I still have it. It's looking a little tattered these days, but it holds a place of honor on the tree.
I look at this silky blue ornament with silver glitter and try to remember that kindergarten Karen who still believed that reindeer would bring Santa to my roof.
That somehow he'd slip down the very narrow chimney on our free standing fireplace (remember these babies from the 1970's?) and leave us lots of toys and goodies.
That the day would start with the smell of mom's homemade cinnamon rolls on Christmas morning.
That we could open the gifts in our stockings first, but had to wait a while on presents under the tree.
That Christmas day was full of surprise and wonder and laughter.
If I can remember that kindergarten Karen, I might just be able to pull myself up and out of these blues.