For the past month I have been participating in a Macro Monday project. The goal is to produce a new Macro photo each week. There is a theme and the photo must be shot during the week. It's giving me a lot of discipline about shooting and staying active with my cameras. Right now I am learning a lot about light and shadows. I have the perfect corner in my home that gives me the best place to experiment. Though I have been using my photo corner a lot lately, so next week it's time to stretch and work on more techniques and different locations.
This week's theme is "From the Kitchen" which is perfect timing because I have been wondering for a while now how to make this citrus zester that rattles around in a kitchen drawer look interesting.
I love working with shadows, and in this case I used an led pocket spotlight to make cool multiple shadows through the loops.
Anyhow, I'm having fun shooting and sharing what I am working on over the weekends.
Happy New Year to you and yours! ¡Feliz Año Nuevo a todos!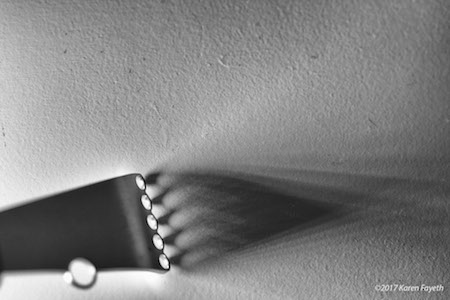 ©2017 Karen Fayeth

The job that pays the bills has been especially nutty this month. Around these parts, Santa is saying "Ho, Ho, Hoooooly crap I have a lot of work to do." Thankfully, I managed to get through to the end of the week and now get to enjoy a bit of time off for the holidays.
And so it's best to balance all that work with some fun. Which can also be work, in a way.
This week, my photography takes a turn toward bokeh, the sort of blurry backlights seen in many an Instagram photo. I've seen a LOT of photos with bokeh, it's quite popular. When I see these kinds of photos they always seem fun, and those blurry lights look like they would be so easy to shoot.
Easy was not the case for me. I figured I'd waltz right into some fabulous bokeh photos, but I really, really struggled with this challenge. The photo's subject was photographer's choice, it just needed to have some nice juicy bokeh in the background.
Curse words were uttered. Cameras were called names. Swears in English, Spanish, French and British English (bollocks, bollocks, bollocks!) were all employed in the making of this photo. Finally after several Google searches and articles consumed, I stumbled onto a good suggestion for creating lots of sparkly light, and it worked.
In the end, I'm pretty happy with how this turned out. The photo features a Zuni Pueblo fetish carved by a Native American artisan named Dilbert Gasper. His Butterfly Maiden is carved from black marble and inlaid with turquoise. Since Christmastime is when I miss New Mexico the most, she seemed to be a good subject for my trials and (many) errors in learning a new technique.
I hope I did the little Butterfly Maiden and master artisan Mr. Gasper their justice.
And with that, a hearty Feliz Navidad to all!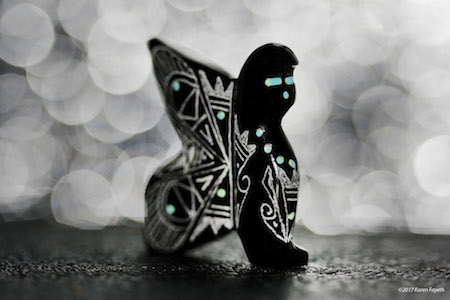 ©2017 Karen Fayeth

A two pack of good news! No, not Tupac, may he rest in peace, but a jam-packed, happy, good thing, ain't-it-grand, times two!
I have been waiting a REALLY long time to share the news that over the summer two of my stories were accepted for publication.
Now both are finally published and out there in the world, flapping their little wings and taking flight.
I am SUPER proud!
Here's the details:
You can find the magazine cover and link to each of the stories in the first column on the right side of this page.
Or…
I'll just tell you.
The first is a story called "When Opportunity Knocks You Down" and it's published in The Griffin Literary Journal, 2015 edition.
I wrote this story over fifteen years ago and I have always just loved and truly believed in it. The words capture a lot of what I was feeling in those first years living in the Bay Area and prowling the streets of vibrant San Francisco.
I have edited and shopped and polished and shopped this story for so long, determined to find that one person who got what I was trying to say.
Turns out it was the editor of The Griffin, Dr. Donna Allego, who was the one I've been waiting for. Seeing this story finally make it into print is just beyond my wildest dreams.
It's a real testament to tenacity and accepting that a story will get a lot of no's (like about 150 of them) and can still eventually find a yes.
Whew!
Here's where you can go to read the story
Or go to the The Griffin Literary Journal main page for the link to download the entire edition.
Yay!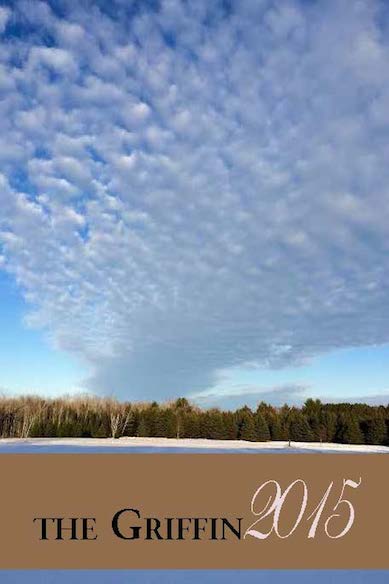 The second story is a little bit of a surprise. It's such a quirky little tale that even as I was submitting it to a lot of magazines, I was just sure no one would pick it up.
To my utter shock, it was quickly snapped up on it's first round of submissions by Ragazine.cc, The Global Online Magazine of Arts, Information & Entertainment.
This acceptance process was a one eighty-degree turn from the one above. Sometimes that one quirky story is just in the right place at the right time.
The story is called "The Seal" and the genre is a bit of a departure for me. It was written for the final round of the 2014 NYC Midnight Flash Fiction Contest. I loved the story and really believed it would do well in the final round of the contest.
We were just twenty writers who made it through to the final round, whittled down from a starting number of about 1,500. My odds were good.
Turns out this little story didn't even place in the top ten. I was irked. There and then I decided that the best revenge for that stinging loss was to have the story published. A royal eff you to those judges.
I just had no idea it would be accepted so quickly! Double eff you! LOL!
I had a lot of fun writing my story about the Inuit god of icebergs and I hope you have as much fun reading it!
You can find the story here.
While you are there, poke around the other corners of Ragazine.cc, it's a really cool place.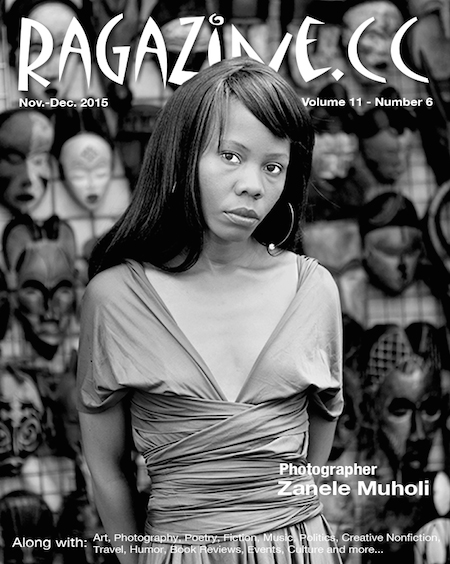 So yay! Give 'em a both read when you have a moment.
I'll be over in the corner celebrating times two!

(A conversation between the warring factions in my brain. From about an hour ago.)
What's this?

Duh, it's a screwdriver.
Go deeper.
A flat head screwdriver.
Keep going.
A Sears Craftsman flat head screwdriver.
Bingo. Now, why are you holding this in your hand and staring at it so intently?
Because this Sears Craftsman flat head screwdriver is not mine.
Yes. This screwdriver isn't mine. I mean, I found it in the bottom of my toolbox. I was looking for some electrical tape to repair my iPhone charging cable. Because I'm too cheap to buy a new one.
Yes, I have a toolbox. Mine. And I've got some nice tools. Only, I don't have any Craftsman tools. I'm also too cheap to buy good quality handtools. What, am I building a skyscraper? No. I have never bought a Craftsman tool because I make do with discount store goods.
Except for this screwdriver. My lone Craftsman in a sea of cheapies.
And?
And when I look at this tool, I can tell it's been used. A lot. It's not new. It's scuffed, the handle shows traces of white paint. The tip is scratched to hell and someone has used the base to try to hammer something.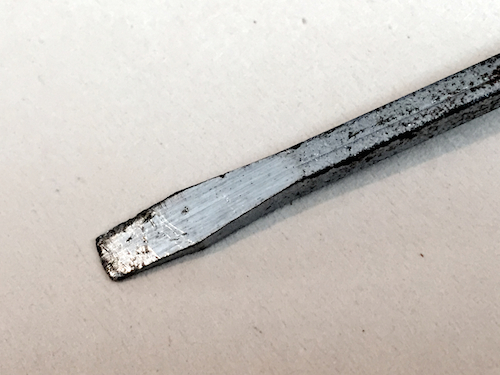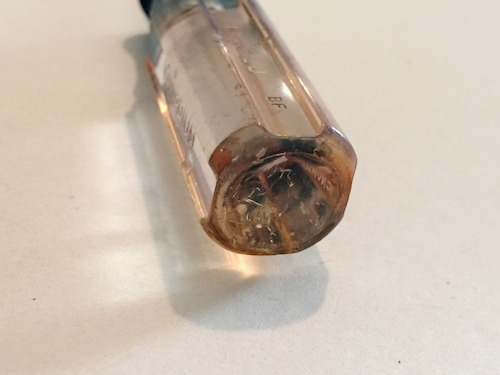 And?
And I just remembered where I got this Sears Craftsman flat head screwdriver.
I stole it from my father.
Okay, stole is probably too strong a word, but I did lift it from his toolbox and did not return it.
I kind of feel bad about that. He used to get so ticked when his tools didn't find their way back to his toolbox. Can you blame him?
I wish I could give it back. Only I can't. He's been gone for ten years and I've been carrying around this stolen property without even knowing I still had it.
But I do. Still have it. Now. Today. In the bottom of my toolbox, nestled next to the electrical tape and a bent hand saw blade. The saw blade is mine. All mine. Cheaply made, hence the wrinkle in the metal.
But that Sears Craftsman flat head screwdriver that came along with me from New Mexico to California. That's a quality tool. The logo has rubbed off and the metal is a bit rusty. And it's filled with memories, both good and bad. A lot of memories. So many I got a little lost.
What is Vanadium anyway? It says that word on the handle. Ah it's a mineral. It's a fancy word used to make this tool seem important. A simple Sears Craftsman flat head screwdriver.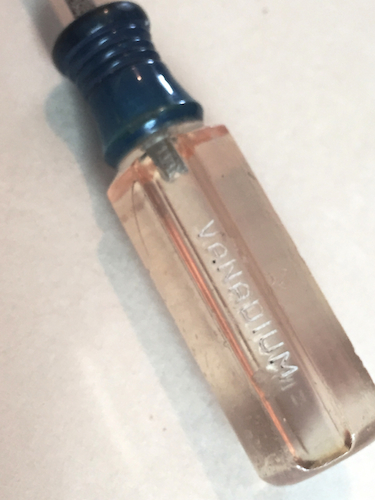 It is kind of important, in its own way.

All photos used are Copyright © 2015 Karen Fayeth and subject to the Creative Commons license in the right column of this page. Shot with an iPhone 6 and the Camera+ app.