The holidays are over. Tinsel and paper all swept up and gone. Yesterday the trash men hauled away bones of the Christmas ham.
And Monday, I go back to work. Rather, I drag myself reluctantly back to work.
Here in the heart of winter, there are cold days ahead. And rain. And grim skies to match my grim demeanor.
What's this, then?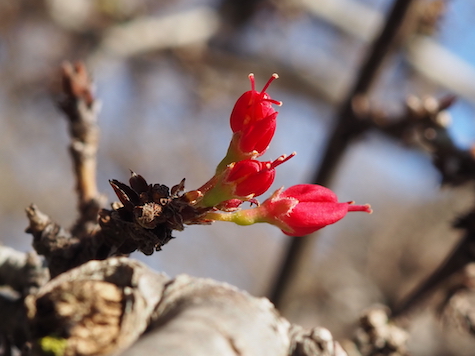 ©2019 Karen Fayeth

A tiny blob of bright pink in my yard that I noticed today when returning from the grocery store, where candy canes and festive platters have given way to "healthy selections" and Valentine hearts.
I stepped closer, peered in between the branches to discover…
A single cherry blossom. Ahead of its time, but ready to be kissed by today's warm California sun. Soon the rest of the tree will follow suit. Soon. But not yet.
And what is that over there?
©2019 Karen Fayeth

A little cocoon, snug in a fur coat, warding off the shiver. A magnolia blossom, in very early stages. What is gray and fuzzy now will soon be creamy pink, fragrant and bold, seemingly overnight. Soon. But not yet.
Oh, and look at that!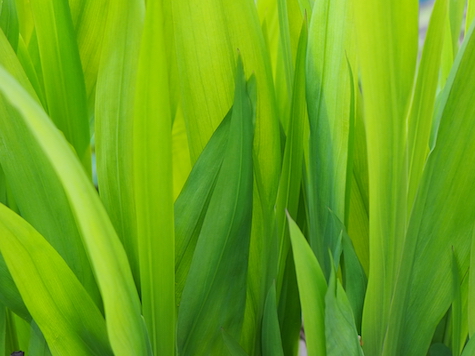 ©2019 Karen Fayeth


In that one corner of the yard, I'd forgotten the daffodils that grow wild. Their leaves have come on bold and green with the promise of emerging stalks soon carrying butter yellow blooms. Soon. But not yet.
I stop and smile. I remember that December 21st was the shortest day of the year, a milestone that now lies in the past. Even though this weekend promises torrential rain (which the California soil will gladly drink up), gray skies, and gloom, the fact of the matter is that Spring is on its way with rush of color and fresh leaves, activity, joy and warmth.
The sunshine of my favorite season will soon come to push back the gloom and cobwebs in my mind and replace it with tulips and lilacs and California poppies.
I will photograph and paint and pick and sniff all of the riotous wildflowers that California has to offer. I will smile when I see them growing in the unlikeliest of places.
Oh so very soon I will bask in the Spring warmth and smile at the clear skies and feel happy as the sun sets later and later each day.
Soon. But not yet.
…that we find ourselves on the final day of the year 2017. I'm both a little surprised it is here already, and a little relieved too. It is as though I have been anxiously awaiting the arrival of a delayed guest.
So many people are saying, "Ugh! I can hardly wait for 2017 to be over!" and "Good riddance" and bon mots like that.
Sure, 2017 has been a trying year, but remember when we all bid 2016 goodbye with a gruff hacking noise and an emphatic *patooey*?
I keep reminding folks of that, of how everyone was eager to flush 2016. One very nice lady recently asked me to cease reminding. She didn't want to remember that narrative, I suppose. She was too content to be down in her hacks and patooeys and other rude noises regarding the year 2017.
Recently, the musician Taylor Swift was publicly and roundly lambasted for saying she had a good 2017. I mean, she won a pretty ugly court battle, released an album that sold over a million in one week and spun off several number one hits. I don't particularly care for Ms. Swift's style of music, but all in all, I'd say she had a pretty good year. But no one wants to hear it.
Celebrating what is good from 2017 doesn't fit the hack-patooey narrative. We must all be miserable! Blame the year! Blame the world!
I don't think that is quite fair. 2017 has certainly tried the patience of the most gentle of souls, but there is still good to be found through adversity. Not to get all quoty and stuff, but isn't it through fire that mettle is tested? Isn't that which doesn't kill us makes us stronger?
And don't we win by remembering the good even through dark skies?
There are a lot of horrible things to recount from the year. Fires, floods, earthquakes, famine, Congress, hunger, poverty and people treating their fellow humans horribly. I'm sure many a news source will remind us of all of this and more in bright Technicolor photos and videos.
But what if…and bear with me here…what if on the eve of the new year dawning, instead of remembering what was bad, we celebrate what was good? What worked for us in our own lives?
I mean, I'll start. In 2017 I had five short stories published. FIVE. This is the most success my writing has seen in any year. I was boggled as the acceptances rolled in. In 2016 guess how many of my stories were published? I won't make you wait, it was zero. I received zero acceptances of my work in 2016. And I kept on writing. Kept on hustling. And 2017 rewarded my hard work.
By the by, all five are linked in the right column of this page, in case you missed any of them.
In 2017 I completed one of the most intricate and challenging projects in my work life. It was a slog, and I had very little support and help from coworkers or direct management. But I did have a lot of expectations from senior leadership that I'd get it done. And on December 21 I did just that.
In 2017 I went to a photographer's retreat where many professional and experienced photographers looked at a portfolio of my work and congratulated me, gave me good and honest feedback, and began to treat me as one of their own. I went from dabbler to serious photographer in the span of twelve photographs. I was utterly terrified to present in front of that group, but I did it and it was incredibly inspiring. I'm working that much harder on my photography now because I took that chance.
In 2017 I celebrated nine years married (and twelve years total) to The Good Man. Nine years is both not that much and a whole lot. Every day that I wake up and he still loves me and I still love him is a victory.
In 2017 I accompanied my eighty-three year old mother on a tour of the Midwest to visit family. I was scared that something would happen, that I would break the Mom, that it would be a terrible trip, that all of my plans would go awry. Instead we had a fantastic and utterly memorable trip. I both grew closer to many of my cousins and felt so happy to have that time with my mom.
In 2017 I opened my eyes every day and got out of bed and went out in the world with the thought and the wish that today might be another good day in my life. And the vast majority of them were.
And so while it's unpopular to celebrate the year of 2017, I am going to swim against the tide and say Thank You 2017, for giving life, for the journey, for the trials and tribulations. I won't send you off with a hack-patooey, I will instead say, thank you for the lessons, the gifts, the challenges and for showing me that I am much tougher than I give myself credit for.
Thank you, 2017. Rest easy old friend. 2018 just rolled around the corner and will be here in a minute. I'm going to be all right.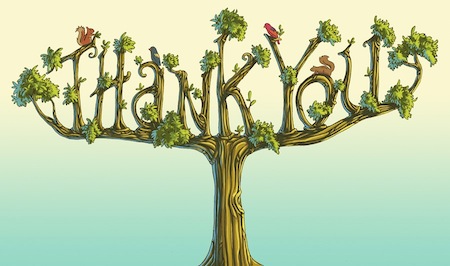 Fabulous image by tsugami on Deviant Art, which allows downloading of images. I believe in giving artists credit for their incredible work, and this image is deeply inspiring to me. Thank you, tsugami.

"Featuring the work of Karen Fayeth" — a girl could get used to that!
Take a look at issue 32 of Lowestoft Chronicle, where my story Holy Water" has found a home.
Here is a direct link: Holy Water
You can also find a link on the right side of this page.
With much gratitude to editor Nicholas Litchfield and everyone at Lowestoft Chronicle.
I've been sitting on this one for a while as I wasn't sure when I could go public with the news but…..
I am happy to announce my story "Human Sounds" was recently published in Existere, Journal of Arts and Literature, which is affiliated with York University in Toronto, Canada.
That's right! I'm taking this thing, whatever this thing is that I am doing, over the borders and out to the world!
Since the magazine is published on good old fashioned paper and sold in stores, I don't have an online link to provide, so I've scanned my story so you can read it here.
Here is a direct link: Human Sounds
There is also a link in the right column of this page.
If you like what you read, I encourage you to check out the rest of the issue. There is some amazing writing to be found in Existere.
Thanks for giving me a read and stay tuned, I have another story that is tentatively scheduled to be published in December.
Yay!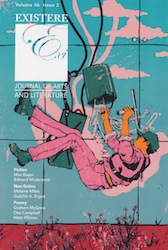 Volume 36, Issue 2

Hey, hey, excited to announce that my mildly creepy little story called "Bugging Out" was published this week in a wonderful literary journal called The Penmen Review.
Affiliated with Southern New Hampshire University, Penmen is a home for some incredible creative writing. Take a look at my story and then stick around and read the other stories too. It's top notch!
Here's the direct link: Bugging Out
There is also a link in the right column of this page.
And stay tuned, I have another story due to be published soon. 2017 has been a nice year for my work, and I'm very humble and super excited.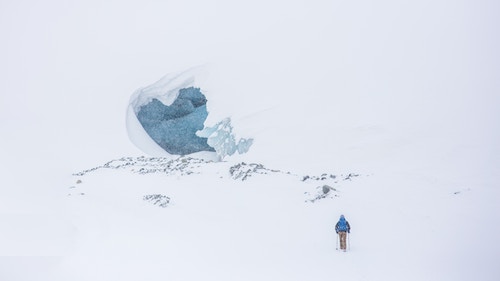 Image that accompanies my story in The Penmen Review