The rest of this week is going to be a drag. Any joy I feel at having a short week after a long weekend is dried up by the fact that I am required (not suggested, not a choice, required) to attend three full days of training here at the ol' place of work.
Three. Full. Days.
Somewhere around that time in history when the first smartphone came out, I developed a pretty severe case of adult ADD. I cannot sit still like a good kid for more than an hour at a time. In order to get me to do that, the topic better be damn interesting.
Sneak preview: The topic of this training is not. At all.
The guy giving the training is doing a good job. He is trying his hardest to make this interesting. Cracking a joke here and there. But even he knows this is a drudge and we all just gotta get through it.
And so the first couple hours were fine. It was all new and somewhat interesting. The next couple hours were hell. Part of the "rules of the road" for the class are no open laptops and no looking at phones.
Argh!
So I'm bored. I doodle in the margins of my notepad. I let my mind wander to far off topics (at one point I was wondering if I should cut my nails or keep them a bit longer since they are so strong right now).
And then I run out of things to wander off about and supposedly I'm supposed to be paying attention and learning something and getting something out of this class that my department paid big money to force me to attend.
So then boredom gives way to something else. Something sinister. I become "that guy" in the training class. You know that guy. Or girl. Whatever. You know, the person who participates. Who answers questions. Who offers suggestions. Who always has something to say. That person who everyone is sick and tired of by the end of day one with two more days of class ahead.
I hate that guy! Except when I'm being that guy and then it's a crap load of fun!

It's a…you know…big mouth bass. *snork*

Image found here.

It's been two months now at the new gig and I'm really getting into it. The job, the management and the culture are all really in my wheelhouse. Even though I'm crazy busy and working hard, I really do like the job.
So I guess at sixty days into this gig I am making plans to hang around a while. When I went through new hire orientation, they talked up their employee activities program and mentioned that there are a lot of strong clubs here at the company. It seems most employees participate in at least one club. It's not required, people just want to be involved.
Cool!
I took a look at the list of clubs and the one that jumped out at me was the photography group. Rock on! I haven't been shooting much lately and I certainly need a kick in the butt. I belong to a photographer's salon group where once a month we meet and critique images, but I felt like this new group would really expand my horizons.
I dropped an email to the co-presidents of the group, two female coworkers, who were listed on the webpage and told them I'd like to be part of the group. They answered pretty quickly and said they were actually the last year's co-presidents (the webpage is out of date) and handed me off to the new leadership. In closing, one of the women said, "I'm so glad another woman is joining the group. It's mostly men right now. They are all nice but it's all men!"
Oh. Well ok! My photography teacher and mentor has spoken about this. She has been a professional photographer for a long time and has dealt with the male dominated world of photography for years. I'm unsure why it's still so heavily male dominated, but fair enough. I know my work can stack up.
I got an invite to the online user group and to the meeting coming up next week. I also got access to the club's site where members upload their photos. Each month there is a theme and a contest to pick a winner.
Whooo doggies, the photos on that page are really good but they are all very technical. I don't feel a lot of emotion in the photos. Then I recalled that I work with mostly engineers and scientists. Yeah. These are the kind of folks who will sniffily say they only shoot in manual and can calculate the exposure triangle in their heads.
I have taken other photography courses, including a class from a well-known and well-respected landscape photographer. That guy wasn't too uptight about the stuff, but several of the men in the class were. One guy challenged me on the spot to calculate the exposure triangle for a particular photo and I said, "Nope. I don't need to. I shoot in Aperture mode and am happy there." He looked like he had bad gas and walked away from me.
Look, I know *how* to calculate the exposure triangle. I just choose not to.
So we'll see how this group thang goes. I decided I should put together a quick portfolio of photos to show the rest of the group what I'm about.
What do you think?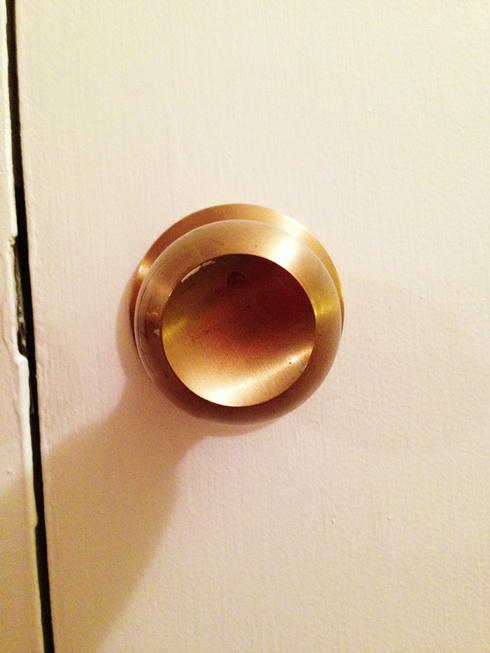 "Knob" — I feel this piece speaks to the inaccessibility of the world and the challenges of just getting past closed doors. Should you walk away or bang on the door demanding to be heard? That is for you to decide.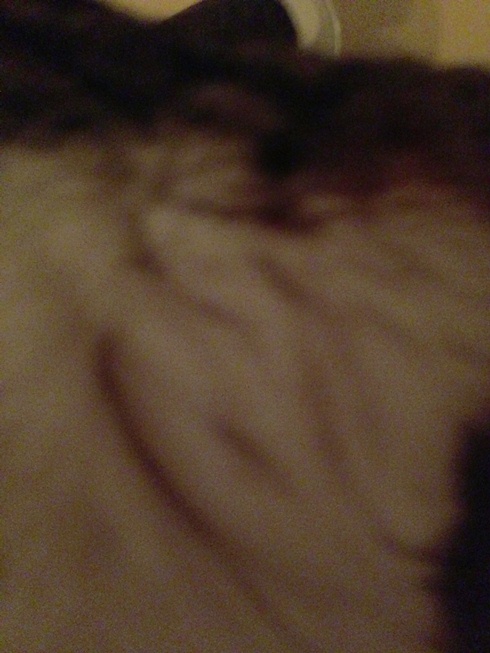 "Elusive" — This is a study in hiding behind false coverings, like the fur that covers a Cranky Feline. And the need to hide behind artificiality and illusion. The grain reminds us of the blurry nature that life presents and the need to have better lighting.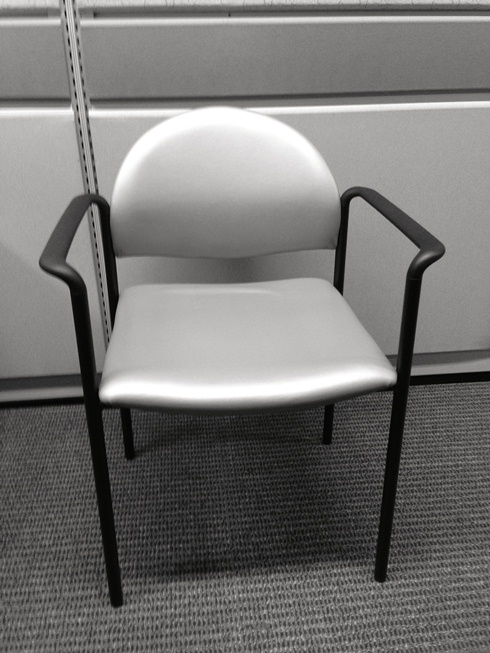 "Have A Seat" — The black and white really captures the moodiness that comes with the decision of whether or not to have a seat. The push-pull of subverting yourself to the will of powers greater than you or maybe standing up to fight instead. This thought provoking piece required meticulous set up and lighting.


I think I am a shoo-in for high praises and honor from this new club. I can hardly wait to reel in all my accolades!

All photos Copyright 2013, Karen Fayeth, and subject to the Creative Commons in the right column of this page. (why would you steal these masterpieces anyway?). All three taken with an iPhone5 and the Camera+ app.


He was inordinately fond of jokes, anecdotes, and stories. He loved to hear them, and still more to tell them himself out of the inexhaustible supply provided by his good memory…the coarser the joke, the lower the anecdote, and the more risky the story, the more he enjoyed them…

He possessed, moreover, a singular ingenuity in bringing about occasions in conversation for indulgences of this kind.

–Henry Villard
Reporter Henry Villard is discussing the tendency of his interview subject to tell bawdy jokes and stories, and to invent many occasions in conversation to insert his inexhaustible supply of coarse humor.
Sounds like a fun guy. The kind of guy I'd like to have a beer with. I do love coarse humor.
This guy certainly does not, however, sound like a good political candidate. In this internet era of "always on," deep political gasping happens when a candidate so much as tap dances on a very wide line of humor. A candidate who inserts risky stories into conversation with a journalist from a widely read publication would not last long in this modern political atmosphere. We've seen a couple try and they have ended up becoming a footnote, a forgotten punchline and a big political loser.
In this instance, the year was 1858, the publication was The Atlantic, and the candidate for Senate being interviewed was none other than Abraham Lincoln.
In ways I can't fully explain, it kind of cheers me up to know that Lincoln loved a good dirty joke. I knew he was a bit of an awkward man and was prone to being a "high talker" when he's get worked up. But until today I didn't know he had a penchant for bawdy humor.
I'll never look at a penny the same way.
Happy Presidents Day!

"Tell me another fart joke, father."
Abraham Lincoln and his son Tad.

Quote from "Recollections of Lincoln" by Henry Villard published in February 1904 in The Atlantic magazine.
Photo from HistoryPlace.com.

Today, the next in my continuing series of Life on the Rails.
So this morning I found myself again at my local BART station. I was there earlier than usual as I had an early meeting at work.
Instead of my usual way, way too early departure time, this was "who the hell are you kidding with this darkness" kind of early.
I am NOT a morning person. Back in college, my best friend used to say, "Can you hear that shush-shush-shush behind me? That's because I'm dragging ass."
Yeah, it was that kind of morning.
So I dragged my tired legs up the stairs and through the ticket gates and back down the stairs to the platform and a reasonably sane looking guy (I say "reasonably sane" because sanity is all relative on public transportation) said to me, "Does this train go to San Francisco?" and I said yes.
He nodded and we stepped onto the train. I sat, he sat and we found ourselves facing each other. No matter, BART likes to play it fast and loose with the direction of the seats.
So we started rolling. Off we go. I got out my phone to listen to music and a book. I'm currently trying to read "Great Gatsby" again and making a poor go of it. I remember really liking it the last time I read it. Which would be high school. Anyhoo…
As the train not-so-gently rocked out of the station, I saw the reasonably sane guy eyeing me real weird. I glanced at him and smiled, trying to see what was going on. I surreptitiously touched my nose to see if any bats had escaped the cave, but it seemed clean. I looked at my shirt to see if I was wearing breakfast, no it was clean.
But the guy kept staring at me like he was mildly horrified. So I did what one should do in these situations on public transit: I ignored him.
At the next stop, the guy jumped up and moved about five rows away.
Four days into my new commute and I've already skeeved someone out. That must be some kind of record.
So then a couple stops later, another person got on the train and sat in the seat the last guy vacated. She seemed like a nice lady, if a bit Northern California granola. She also lasted just one stop with me before moving.
Four days into my new commute and I've skeeved out TWO people. I'm now a demi-god.
I texted The Good Man to see if he'd noticed I was giving off an aroma this morning and he confirmed that while maybe not fresh as a daisy (who has time to shower at 5am? Not me) I also wasn't way stinky.
Well I have no idea what this is all about but I'm going to have to experiment with my new found power to repel. If only my powers could work on those I WANT to repel, that would really be worth something.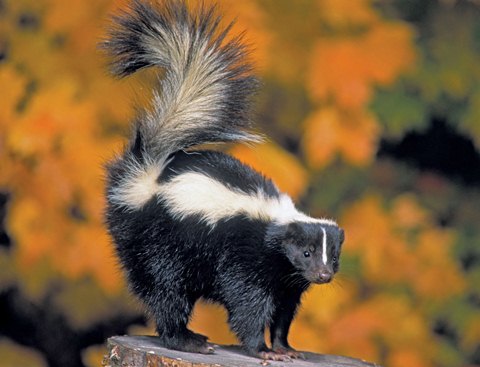 Image from Encyclopedia Britannica Blog.


Sometimes, you have to revisit your demons to understand how far you've come in the healing process.

Originally posted August 17, 2011

Ok. I'm going to be strong here. : deep breath :
They say that talking through your feelings after a tragedy helps lessen the pain. I've kept this pent up inside for almost a week. I thought I could feel better. I thought I could forget.
But the nightmare. Oh the pain. It continues.
So I think it's time I opened up and discussed my feelings. I need to get closure.
This is going to take all my courage.
Here we go.
Last week, it was Tuesday, and I was at the ballpark with The Good Man and some of our friends.
It was a clear, warm August night. The San Francisco Giants were playing baseball against the Pittsburgh Pirates, and the crowd was full of anticipation.
My vacation was just beginning and we couldn't have asked for a better night. A cool breeze played over the outfield and the laughter came easy.
It was the middle of the fourth inning. The Pirates had been sat down and the Giants were up to bat. No hits in the game so far, so I decided to get up from my seat and use the ladies room.
Evidently I wasn't the only one needing a stretch break in the 4th inning because the line to use the ladies room was really long. But the line moved fast and thankfully, I was able to get my business done and get out of there.
Feeling a growl in my tummy, I walked the length of the third deck of AT&T Park to find a vendor with the shortest line. No luck this night, the food sellers were hopping.
So I just got on line. All you can do is wait. I had nachos on my mind. If you go to the right vendor, they'll serve you up this tray with two reservoirs. One holds cheese. One holds salsa. Chips line the middle. It's perfection in a non-recyclable plastic rectangle.
The key to this whole delicious thing is the liquid cheese dispensed from a cheese machine. The nice lady behind the counter pushes a button and cheese comes out.
When the cheese is flowing, you know all is right with the world.
I waited in a long line while some dude in the front bought eight thousand hot dogs and had to contact the International Monetary Fund to get the transaction done. I watched the game on the in-house monitors.
Jeff Keppinger doubled and the waiting crowd sent up a cheer.
Still, I stood in line.
What got me through the drudgery was the thought of the ballpark nachos. So happy. So good. Cheese AND Salsa? Can it really be true?
Finally Hot Dog Boy walked away and the line moved up. The next guy only wanted a beer, and was done fast. One more step forward.
But wait. Something was wrong. Something was amiss.
Something was…out of order.
I noticed one of the ladies who vend the sweet mystery of life that is ballpark nachos was holding a big silver bag and wringing the life out of it.
She was extracting every last morsel of the orange cheesy goodness.
And then I realized. The truth came to roost.
The Cheese Machine had gone offline.
Oh dear god! The humanity!
What will become of us? What can be done?!
I saw a guy come out from the back to install a new bag of cheese into the machine. Then I heard a lady tell someone "It's going to take a few minutes, the cheese has to warm up."
I panicked. What should I do?
You are never prepared for an emergency when the terror strikes. These type of situations call for clear, calm thinking.
I considered moving over to another food vendor, but the lines were outrageously long. I'd only have to wait and wait for the dispensary of another cheese supplier. And what if THEY ran out too?
No. Now was the time to be a grown up. I had to become Zen. I had to stand my ground. By god I'd wait for that freaking fake cheese to warm up.
The minutes ticked by at an utter molasses pace. I couldn't watch the game I was so heart rended by the fear and worry I had. What will become of the nachos?
Finally, after an eternity, I saw one of the vendor ladies tentatively try the button on the now silent machine. Sweet molten cheese flowed like lava from an active volcano. The night was saved! The cheese rides again!
The crowd parted and I stepped right up to the register. "One nachos, please, the kind with both cheese and salsa."
"That's a deluxe nachos," the Goddess in a Green Visor behind the counter informed me as she filled the reservoir with the sweet fake orangey manna from the gods of processed cheese food.
She even gave me a swipe of cheese across the top of the chips.
Yes. Deluxe. My destiny.
I paid the tab and turned away, comforted by the crispy cheesy salsa-y treat.
I vowed to eat every morsel, my spoils in the victory over the thronging masses that night at AT&T Park.
I am a survivor. I am stronger than my fears.
I grew up a little that day.

Image from The Fun Ones.