The holidays are over. Tinsel and paper all swept up and gone. Yesterday the trash men hauled away bones of the Christmas ham.
And Monday, I go back to work. Rather, I drag myself reluctantly back to work.
Here in the heart of winter, there are cold days ahead. And rain. And grim skies to match my grim demeanor.
What's this, then?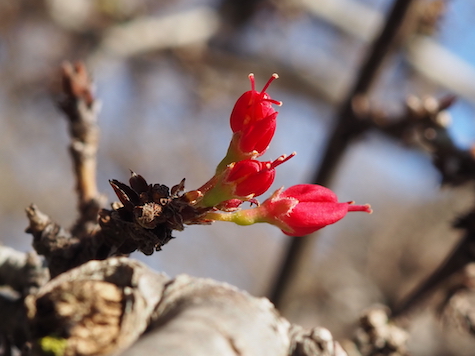 ©2019 Karen Fayeth

A tiny blob of bright pink in my yard that I noticed today when returning from the grocery store, where candy canes and festive platters have given way to "healthy selections" and Valentine hearts.
I stepped closer, peered in between the branches to discover…
A single cherry blossom. Ahead of its time, but ready to be kissed by today's warm California sun. Soon the rest of the tree will follow suit. Soon. But not yet.
And what is that over there?
©2019 Karen Fayeth

A little cocoon, snug in a fur coat, warding off the shiver. A magnolia blossom, in very early stages. What is gray and fuzzy now will soon be creamy pink, fragrant and bold, seemingly overnight. Soon. But not yet.
Oh, and look at that!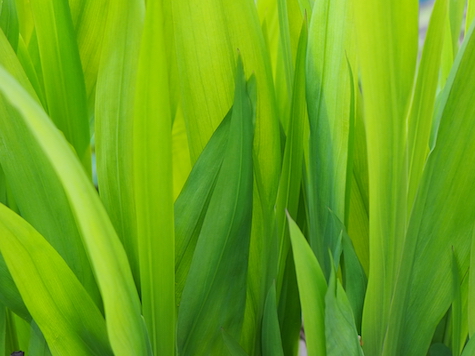 ©2019 Karen Fayeth


In that one corner of the yard, I'd forgotten the daffodils that grow wild. Their leaves have come on bold and green with the promise of emerging stalks soon carrying butter yellow blooms. Soon. But not yet.
I stop and smile. I remember that December 21st was the shortest day of the year, a milestone that now lies in the past. Even though this weekend promises torrential rain (which the California soil will gladly drink up), gray skies, and gloom, the fact of the matter is that Spring is on its way with rush of color and fresh leaves, activity, joy and warmth.
The sunshine of my favorite season will soon come to push back the gloom and cobwebs in my mind and replace it with tulips and lilacs and California poppies.
I will photograph and paint and pick and sniff all of the riotous wildflowers that California has to offer. I will smile when I see them growing in the unlikeliest of places.
Oh so very soon I will bask in the Spring warmth and smile at the clear skies and feel happy as the sun sets later and later each day.
Soon. But not yet.
Here it is, Sunday, January 7th and I'm staring down the barrel of Monday.
It's time to get myself back into gear.
You see, not only does my employer shut down between Christmas and New Year, but I was also able to scrape up enough hours to take this past week off. I've just had seventeen glorious and fun filled days away from work. Days of setting my own agenda. Of not looking at work email. Of working on photography at midnight if that's where the fancy took me because I could sleep in the next day and the next one after that.
Last week I existed in a fabulous sort of limbo land. 2017 no longer, not quite 2018. It suits me.
All good things must come to an end, and so must my extended vacation. Tomorrow, reality slaps me across the chops, as reality is prone to do.
This morning The Good Man and I left our warm and cozy home to venture out into the rainy, wintry cold for Sunday breakfast. Pancakes to bid adieu to vacation and bonjour to 2018.
Through visible breath and rubbing hands together I looked up and saw a bright red maple leaf shellacked to the windshield. "Hey that's pretty," I said and took a quick snap.
Now, I realize that in this simple winter image I somehow exactly captured my mood. No more holly jolly songs and soft Christmas lights. No more Santa and wrapping presents and warm cookies baking in the oven.
It's now winter, plain and straightforward. No more looking forward to the holidays, instead we look to Spring. I have a lot of (needed) California rain to endure this year because that is what the Bay Area does in winter.
This is the long slog, when it's still dark early and foggy mornings and shivery cold.
But soon. Yes soon, the world moves into winter so we can know the spring. Daffodils and cherry blossoms are just around the corner, but for today it's a sodden leaf in cold rainy hazy blue surroundings.
So I won't lose hope. Tomorrow may loom large, but I will pop back to the surface like a bobber and keep swimming. I will have great successes and I will fail a lot too. I will be mad and sad and happy and grumpy and overtired and all the things I was on December 21 when this wild leave from work began.
Okay 2018. I put you off as long as I could, but you are now top of my To Do list and I'm going to tackle you.
Starting tomorrow.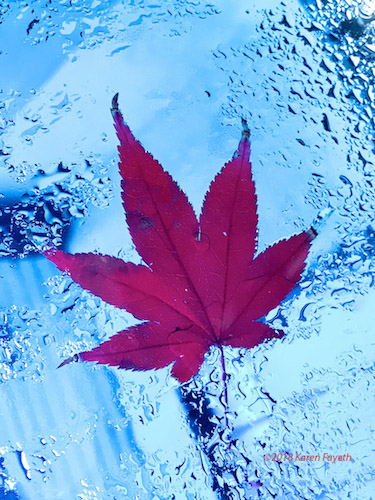 ©2018 Karen Fayeth

Part IV in a series.
There are a lot of times during my days, walking through this world, where I have small flashbacks or quick images that come into my brain. Not a hallucination, just a snapshot of a moment or a place or person.
A lot of the time the photostream of my brain shows me something about New Mexico. Some little atom or quark that is a building block of who I am. Meant to ground me, I think.
One image that seems to show up on rotation is being in either Old Town Albuquerque or at the Palace of the Governors in Santa Fe and buying beautiful handmade jewelry from the Native American artisans who display their wares on beautiful blankets.
Heck, in the early days (like the 1970's) you would also find Native American artisans selling beautiful jewelry at the airport in Albuquerque. This was well before anyone called it a Sunport.
On this trip I made to Santa Fe at the end of last month, one thing I definitely wanted to do was see the Palace of the Governors and visit the row of Native American artisans with hand woven blankets laid out, selling handcrafted jewelry. I can remember being a fairly young kid and negotiating for beautiful pieces of silver, turquoise and coral.
The one moment I remember most was being something like nine or ten and using my allowance money to buy a really pretty green malachite ring set in silver.
I remember that the artisan was dressed in traditional Navajo clothing with her hair wrapped in leather and a huge and gorgeous turquoise bracelet on her arm. She either didn't speak much English or chose not to. She was quite stoic, I recall, but I had watched my mom buy jewelry so I emulated her way, right down to the speech pattern.
I found the ring, tried it on, and liked it very much. I caught the artisan's eye, held up the ring and asked, "How much?" I think she said ten dollars. I replied, "Would you take eight?" and she nodded. Thus, I now owned a beautiful handmade silver ring.
I wore it for many, many years.
In fact, I still have it.
This is it: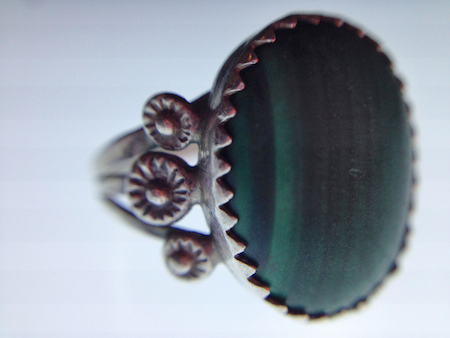 The ring is so tiny, it barely fits on my pinky finger. As you can see, the stone has a small nick. I really did wear this ring everyday for a long time. I loved it. I still love it.


So on that sunny Spring day on the Plaza a few weeks ago, after stuffing ourselves to the gills at the India Palace buffet, I was ready to walk around and my best friend and her girls were ready to sit.
They found a bench in the bustling center of the Plaza and I walked with purpose to the line of artisans with their creations on blankets.
My heart raced a little because I was excited. I mentally calculated how much cash I had on hand and what budget I would allow. I love beautiful silver and turquoise jewelry.
I had heard a few years back that there was some controversy about people who were not of Native American heritage selling jewelry on the Plaza, so I wasn't sure what I expected.
I was pleased to see that indeed, the majority of the artisans seemed to be Native American. They wore modern dress, but the look, the speech pattern, the very vibe of the artisans let me know these were my New Mexico Native people, and I was happy.
As I walked down the row, I became less happy.
The quality of the jewelry I saw was not what I had hoped. The beautiful hand crafted chunky silver and turquoise, coral, jade and malachite jewelry had given way to items that were cheap looking, manufactured not handcrafted, meager and not bold and beautiful.
In some cases, I half expected to pick up a piece and see a stamp showing me it was manufactured in another country.
To be honest, not even the blankets seemed to be handmade. The image, the memory, it all looked the same as I crossed the street, but under the adobe and vigas of the Palace, everything really had changed.
On the plus side, I noticed that the artisans were very friendly with all of the tourists, inviting them to pick up pieces and try them on. Asking where they were from and how they liked New Mexico. The stoic artisan seems to be a thing of the past as I'm sure being a bit friendly sells more items. Even as I type that it feels a little like selling out.
So there was a plus and a minus to the experience. I ended up buying a pair of earrings from a vendor across the street on the plaza. They are small inexpensive dragonflies and I hold no illusions that they are genuine Native handcrafted.
I walked away a bit depressed and I remembered that I get a catalog from Southwest Indian Foundation, and they call the style of jewelry that I love "pawn style."
Pawn style. There were some people that I knew who got really amazing deals on Native American crafted jewelry from the rows and rows of pawn shops in Gallup and other New Mexico towns. I never did that. I shopped a few times, but couldn't get over the sad feeling in my gut. These pieces of jewelry were given up because someone needed fast money.
As I made a loop around the Santa Fe Plaza, I saw a shop that claimed to have old pawn jewelry, so I went inside.
They weren't kidding. Inside the huge retail space half of the store was quite literally filled with pawn jewelry. The shop buys dead items (meaning the time has expired and no one was able to come back and claim the pieces) and resells them.
Resells them at a gigantic markup.
I found a case full of earrings and at a quick glance found three pairs that I either own the exact pair or something very, very similar.
Earrings that I know I paid somewhere between fifteen and forty dollars for were now marked anywhere from $125 to over $200.
I felt a little sick to my stomach. On the one hand I thought, "Hell, I should get out all of my old jewelry and sell it!" and of course I knew I'd never part with it. On the other hand my heart broke as progress has to come to all things, even Native American jewelry.
In my personal collection is my mother's stunning New Mexico Native American handcrafted squash blossom necklace. Would I ever sell this? Hell no.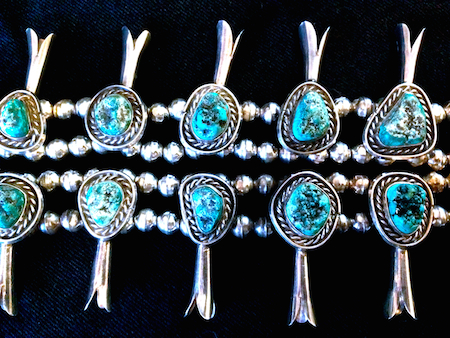 This is a really profound piece of jewelry. My mother often wore it and she was always beautiful wearing it, too. The turquoise is quite rough and each individual squash blossom is different, to match the stone.

But I wish I could have strolled the Palace of the Governors and seen pieces more like that chunky squash blossom for sale. The product of training, silversmithing, craftsmanship, and a deep Native American tradition.
Alas no, like that hammered tin clock that used to hang over the Albuquerque Airport, my memories are only nostalgia. Museum pieces. They no longer represent what is meaningful for today's children growing up in New Mexico.
I guess I understand now. Sometimes as a kid I used to jokingly say that New Mexico was forgotten, wasn't important, backward. Now I know it really was something good. I got to grow up in a beautiful culture and a beautiful state that is like nowhere else in the world.
I am hardly the only person who has ever come to realize this about the time and place that they were born and raised. It's a common lesson. You really can never go back. I can be in New Mexico again, and I can love it, but it's never going to be what I hold in my memories.
That hurts inside. I yearn for something that doesn't really exist anymore, except in my mind and have to find a way to be okay with that. As of today, right this moment, I'm not okay. Not yet.
I suppose the answer is that I need to spend more time back home in New Mexico. I have to learn to know what she was once and love her as she is now.
It's my failure that it's been so long since I was back home. I hope to improve a lot over the coming years.
There is so much I know about New Mexico, and so much I have left to learn.

Up next, the conclusion: Part V, The Roots of My Raising Run Deep

Images Copyright © 2014 Karen Fayeth, and subject to the Creative Commons license in the right column of this page. Taken with an iPhone5 and the Camera+ app.

Bad for blog stats, good for the psyche….
I'm gonna be off the air for a few days, into next week as I got vacation type things to do and an awesome 13 year old to go spend time with.
In the immortal words of David Soul, don't give up on us, baby.
Back soon, I promise.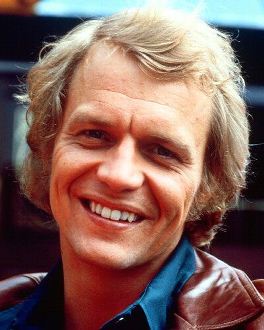 Who doesn't love Hutch?

Image found here.

Amidst one of the craziest couple weeks on record at any job I've ever held, I do have a wonderfully bright spot ahead. I get two days off for vacation this week, both Thursday and Friday.
But that's not the bright spot.
I'm taking those two days off because my wonderful, adorable, amazing eldest goddaughter is making her first solo voyage on an airplane to come see her Nina Karen.
Now that's a bright spot!!!
This is big doings for both teen and adult. Her Uncle Good Man and I are so excited to have her in our home and to show her around the Bay Area. There are lots of things to do here and we're planning big fun.
I did have pause last night as The Good Man and I had a little supper. We were discussing plans for the visit and I reminded him that we have to be the grownups.
"Why?" was his response, so beautifully typical of my spouse.
And I laughed and replied, "Because we are responsible for her!"
He shook his head and said "aw, we'll be all right." And I'm quite sure we will.
But for as excited as I am to see my girl, I'm also feeling the responsibility for being her Nina, for being a good Nina and for making sure she has an awesome time.
Uncle Good Man says, "She can have cheeseburgers at every meal if she wants!"
Clearly we're gonna have different approach to this. Then again I'm the one that yells at the cat for drinking out of the toilet and he says "she's just thirsty!"
*sigh*
May I be a good co-madre to my precious girl. The kind that makes room for both cheeseburgers and safety.