It's January. The holidays are over. Back to work. Inauguration looms large.
The skies above the Bay Area have turned a familiar shade of mushy gray. Expected for January.
When the marine layer isn't in, it's frosty cold. When the marine layer is in, it's torrential. Standing pools of water soak my socks. Windshield wipers can't keep up. The kind of rain that terrifies a New Mexican until she remembers that Bay Area drainage systems were meant to handle this kind of water. Mostly.
January feels dreary, but there is hope on the horizon. There is a break in the gray.
You see, this past weekend my favorite grocer featured unopened daffodil blooms. I scooped them up and ran home with my trophy.
I love daffodils because they remind me of what's to come.
First come the daffodils with their buttery yellow optimism. Then almond and cherry blossoms create their own snowfall of fragrant petals. Then tulips in every color you can imagine. Finally colors and flowers of every sort jostle for the gentle rays of warm Spring sun.
I am a child of Spring and Spring is on the road, making its way back home to me. It returns with the dogged determination of a lost love.
Within my pile of hope and anticipation bought at the grocery store, there was a special stem. It made me a promise. Silent and steady.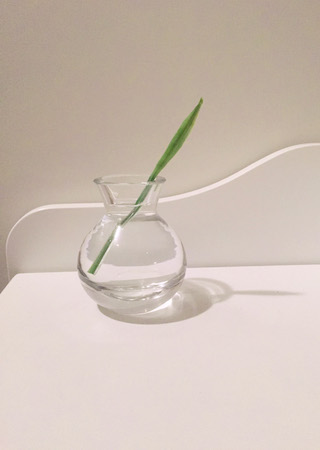 A promise made.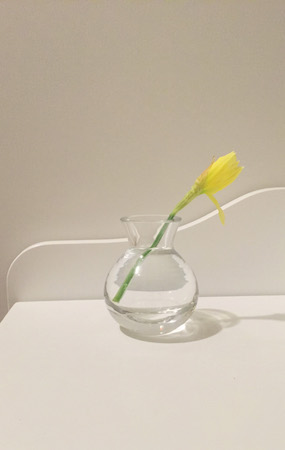 A promise in progress.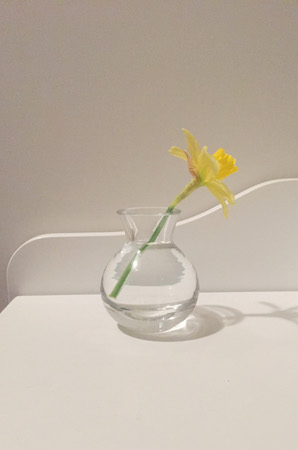 A promise kept.


Now ain't that something to get excited about?

All photos ©Copyright 2017, Karen Fayeth. Taken with an iPhone6, the Camera+ App, patience and anticipation. Subject to the Creative Commons license on the right column of this page.

The other day at the ol' place of employment, I had an early meeting at another site and then came back to my particular office building, which meant parking on the top level of the parking garage. Ugh.
Early on with this parking garage, I made myself promise that no matter where I parked, I would take the stairs to get to my car. No elevators. Just a little extra exercise in the day. So when I get here early, I have one flight of stairs. When I get here late, I have five. That's how the ol' cookie crumbles.
So after starting really early in the day at an off site meeting and then running like my hair was on fire in the office all day long (gigantic project brewing with very hard deadlines and a press conference to announce it coming up too!) I was pretty dead tired at the end of the day.
I stood at the bottom up the steps looking up mournfully. Five flights? After the day I had? I was determined to keep my promise to myself and I lifted heavy legs up and up and up the stairs.
Around the fourth floor I started feeling gassed. Each step felt harder than the last. It felt like gravity was actively defying me with every lift of my knees. Finally, exhausted and sucking oxygen I made it to the top floor, stumbled to my car and flopped inside.
That last flight really got to me. As I stepped, I had the kind of pondering thoughts that my brain often makes to keep me entertained. Were those last steps so difficult because my leg muscles were wearing out over the sum total of steps? Or does it become harder to slip the surly bonds of gravity with each flight? Or some combination of both?
And that struggle, that last mile difficulty, well, it started to feel like a metaphor. For my job. I am (to use yet another metaphor) rounding third base on this gigantic project and certainly headed for home plate, but this last leg of the journey is proving to be the most difficult.
Here's another metaphor. I can see the summit of this mountain, but the last 1,000 steps are straight uphill with no room or time to rest. Each day feels a little harder. Each moment is fraught with worry.
In about two weeks I will summit this sumnabitch and I will be glad I did. In a few months I will look back and it won't seem all that bad. But right now, looking up, knowing I am so close but knowing all that I have to endure to get to the other side, it feels daunting.
It feels like gravity actively puling me down, down, further toward the ground. Yeah, climbing five flights of steps feels like a metaphor, and not a bad metaphor at that.
But what good is the metaphor? I still have to climb the steps. I still have to complete the journey. And I have not get so focused on the pain and agony and effort of each step that I forget to remember home and the loving arms of The Good Man wait on the other side.
It's worth climbing those steps if only because it means I'm one step closer to him. What is a difficult journey without a meaningful destination?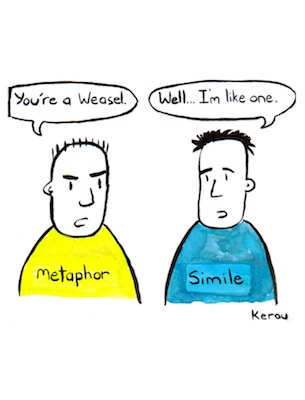 Image found here.

And so I am back, for now, to blogging.
I'll be posting soon about the agony and ecstasy of the insidious little (gigantic) hack on my blog.
It's been quite a ride and isn't quite over. The good news for my readers is that I have had several scans done and it appears my blog isn't serving malware, so I have that going for me.
For today, I think I am unhacked. We'll see how long that lasts. (probably not for long, as my internet research has told me)
And so today on a Happy St. Patrick's Day, let's do a throwback Monday.
On this day of the wearin' of the green and the drinkin' of the green beer, many people from a variety of different backgrounds will claim their Irish heritage.
I will authenticate my own heritage by posting this photo of me and my 100% Irish grandmother: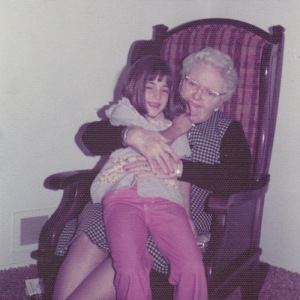 This day also matters as it is the day the first post landed here on Oh Fair New Mexico back in 2007.
Today I celebrate a lucky seven years of blogging.
I have to admit, with the recent hack-a-roni, I deeply considered giving up blogging. Or maybe taking a break. But I made a promise to myself in 2007 and I'd like to keep going.
If the hack-a-thon keeps up I may have to move to another forum, but for today, I'm here, I'm Irish and I'm blogging.
Now, despite my deep Irish roots, I was raised in the Great State of New Mexico. That means I am going to celebrate Éirinn go Brách by toddling over to my local Mexican restaurant and diving in on some mole.
Because why not?
Why not indeed.
Happy St. Patrick's Day to all of you Irish and all of you wanna be Irish. Today we're all from the Emerald Isle!
Sláinte!

It is a dark, gray and drizzly day here in Northern California and to be honest, that is a good thing. I say that even as my mood can best be described as poopy. The fact that the earth needs the rain doesn't preclude a little blue mood to go with the not-blue skies.
To be honest, in March, this is what the Bay Area is supposed to do. It's supposed to rain. So I'm grateful for the rain.
But still, I'm cranky.
Days like these make me want to stay in bed all day and only come to the surface for something tasty to eat (then dash back under the covers).
Last evening I watched an old episode of No Reservations when our host, Anthony Bourdain, was in France. At one point they showed warm hot loaves of bread coming out of the oven. Of course now all I want to eat is gigantic loaves of warm bread smothered with butter.
But alas, the butter is a non-starter for me with the lactose intolerance and all. And well, we all know bread gets a bad rap these days.
Later in the show, the host was eating some gigantic meat-on-meat madness type of meal and I said to The Good Man, "I…I just don't think I could eat that. I mean, I would try, but oh how my stomach would hurt."
What the hell has happened to me? I remember the days when I would and could eat everything from flaming hot green chiles to milk products to fatty meats washed down with a lot of beer and wouldn't even blink an eye.
Now as I ponder yet another birthday coming along in a few months, I realize what a little lily I have become. A hothouse flower who can't eat things too hot anymore (damn my GERD) and can't eat milk products (well, I can, but it's an unpleasant outcome) and I sure do eat a lot less meat than I used to because my tummy just can't take it.
Alas! What has become of poor Karen? I don't even know who I am anymore.
I suppose it's all a part of the cycle of life. I mean, I have tried and digested a lot of good food in my life. I don't hold back, I'm willing to give most foods a shot but I have become a lot more circumspect in how I nosh.
A "good" meal can be great in that moment and can then ruin my whole day. So I eat a little less quantity and a little better quality and I wonder what else I'm going to be a candy-butt about in this great life.
First world problems. I got 'em.
(And give me time, I'll get over myself. I always do.)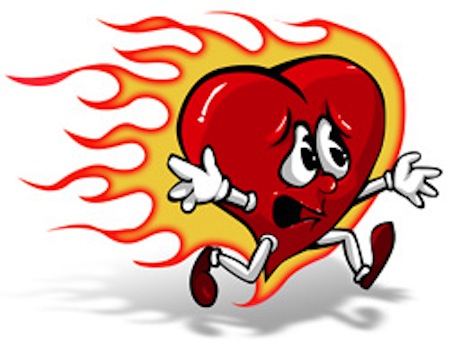 Image found here.

Today feels more like New Year's Day to me than it did on January first. This is easily explained, as today is my first day back at work and the reality of 2014 is slowing sinking in.
Today was the first day back to old routines and old problems and that dratted alarm clock squawking at me at some unspeakable hour when even the sun doesn't want to be disturbed in his slumber.
But here I am, back in the grind, wondering how I can keep myself stress free and high energy for all of the many days that lie ahead until my next two-week break.
As such, it's time for me to turn my attention back to words and writing and the ol' blog.
I thought I'd kick off the New Year by doing an update post, addressing many of the things we've chatted about over the past month or so.
Where to start?


Oh Fair New Mexico


Well, let's be a little meta and start by talking about my little blog. March will mark seven years of writing words on Oh Fair New Mexico.
Total count (before this post) is 566,730 original words over 1,669 posts.
For the loyal readers, I give you a huge hug and lots of thanks for keeping up with the wild meanderings of my mind.
In the past I was able to consistently post every weekday, and did so for years. Lately that flow has slowed quite a bit.
Is it that I just don't have anything more to say? Hardly.
The nature of my job is such that I rarely have a free second of time during my days. This job is high energy and decisions required moment to moment.
In my former gigs, I was able to write up a post over my lunch or while on a break. Now, when I eat lunch (at my desk, usually) I have a line of people out my office door wanting to chat.
I often hear "Oh she's there!" outside my cubicle walls and an "Oh, are you eating lunch? This will just take a minute" when a face peeks around my doorway.
My employees are top-notch folks and I take working for them very seriously.
But dammit! Mommy needs some alone time!
I get quite frustrated sometimes over my lack of time. It's something I'm working on in this new year.
I'm telling you all of this by way of saying that even if a week goes by and I haven't posted something, don't give up on me. I'm still here and I'm still writing.


750 Words

Nice segue. Speaking of writing, lately I have been getting a nice boost from a website named 750words.com.
If you ever read the book The Artist's Way by Julia Cameron, then you learned the value of morning pages. Per Ms Cameron, morning pages are three handwritten pages about any topic you please. The intent is to help prime the ol' pump and get the creative juices flowing.
I have done morning pages off and on for years and they sure help, but it's easy for me to let them drop. They are kind of a pain in the butt sometimes, plus my handwriting sucks. Also, my hand can't go fast enough for my brain.
Enter 750 words. The creator of the website did the math and figured out that three pages is, give or take, 750 words.
So it's morning pages, online, with reminder emails and badges and statistics and fun.
Why I'm telling you this is because I have been working on words on that site and boy can I tell a difference.
Hopefully that difference will show up here on Oh Fair too.


The Feline
Just before Thanksgiving, I wrote a pretty sad post about my little fuzzy one.
She had just spent a weekend in the pet hospital and when we brought her home she was weak and quite skinny.
At the time, we didn't think she would make it to Thanksgiving.
She did.
Then I was just certain she would not make it to Christmas.
She has.
So here I am on January 6th feeling pretty amazed that The Feline is actually doing ok. Through the wonders of modern veterinary medicine, she is not only ok, she has gained a little weight and is clear eyed and feisty and full of vim and is feeling like her old self.
It's kind of amazing. The Feline will never recover from her ailment, what she has is terminal, but The Good Man and I now understand how to manage it. We got her steady and we have more time with the little punk than we thought.
She will be 15 years old in March, and now my hope is that she gets to celebrate her little cranky feline birthday.
Here's a photo taken about a week ago. This was the first time I really realized she was feeling better and it's become one of my favorite photos of her: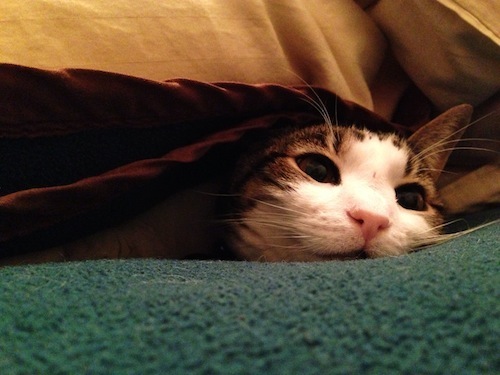 Copyright © 2014, Karen Fayeth


That Damn Chocolate Bear
You listened to my tale. You sympathized with my anxiety. You heard my cries.
The response was best summed up by a New Mexico friend:
"Snuff the Yogi."
And I want to. Oh. I want to.
Here is the status of the Bear as of this morning.

Copyright © 2014, Karen Fayeth

He sits there, mocking me. He is in residence on the shelf set aside for snacks. During the height of holiday madness, that shelf was cram packed with delicious treats and he survived by cowering in the back behind the biscochitos and the sugar cookies and the See's Candy and the rocky road treats made by The Good Man's little sister.
After the piranhas had their holiday feeding frenzy all that's left is that damn bear and a crappy candy cane.
Yes, people, I'm telling you that the bear is still intact.
I asked The Good Man, "What kind of maniac doesn't eat a freaking chocolate bear?!"
He politely responded that since things have escalated, he will be seeking a safe house where the bear can be granted asylum.
He's just doing this to torment me. He knows one day in the not too distant future I am going to tear the apartment apart and walk through that bear's gold foil restraining order and tear him chocolaty limb from chocolaty limb.
Oh it's happening.
Well there we have it. I think that gets us all pretty much current and caught up as of today.
I am through most of my first Monday back at work. All in, it was not bad.
Manageable.
Onward until tomorrow.
Feliz Año Nuevo my friends.
I just realized that it's only two weeks until the glorious three day weekend of MLK Jr. day.
I can hardly wait.

All images © Copyright 2014, Karen Fayeth, and subject to the Creative Commons in the right corner of this page.