With a photography theme of "speckled" it was high time to photograph one of my favorite foods, the beautifully speckled pinto bean. Food of my people, staple of many a memorable meal, and occasionally a cure for what ails ya.
I am really loving playing with shadows to add dimension to a photo, and had a lot of fun figuring out how to make a few pinto beans worth looking at. I'm pretty happy with this photo, we'll see how it does in this week's Flickr group.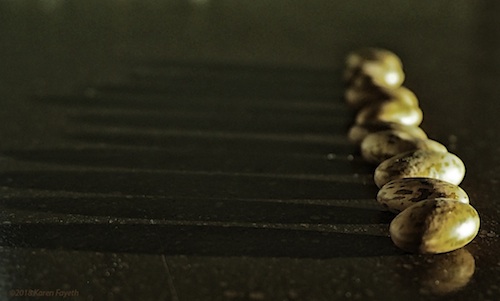 ©2018 Karen Fayeth

Since I am a native New Mexican, it seemed mandatory that I watch the television series "Breaking Bad," which is set mostly in Albuquerque.
I missed it during its first run on AMC but found all five seasons are available on Netflix.
The Good Man watched some of the pilot episode with me and found it just didn't work for him. Okay, fair enough. This meant I was on my own to get through it.
If you are part of a couple that shares a Netflix account, you know how hard it is when one of you wants to watch something and the other doesn't. You have to carve out time to watch when the other isn't in the mood to be watching TV.
I had to look for times when either The Good Man was off doing something else or I had to set up my iPad and watch it while sitting in the same room with The Good Man. Which, let's face it, seems kind of silly.
Breaking Bad is not the kind of show one can really binge watch. I found that after getting through a single episode I had to step away from the television and go out into the world and remind myself that nice things still exist.
So it ended up taking me a really long time to watch all 62 episodes, but finally a few weeks ago I did it. I summited the mountain. I reached the peak. I got through the final episode of Breaking Bad.
I have to admit, the last five or so episodes are pretty hard to watch. The whole story and its characters are unraveling and there is a lot of violence and ugly things happening. I found it hard to finish, but I prevailed.
And now that I am on the other side, I broke through, so to speak, what is my final analysis?
As a writer, this is genuinely some of the best writing I have ever experienced. The character development, the original ideas, the pacing, the language. All of it. Genuinely amazing and enviable. Easy to understand why the show won so many awards. And easy to see why it's been hard for Brian Cranston to find other projects to work on. He's said he wants projects where the writing is as good as Breaking Bad, which has to be a real challenge.
As a New Mexican, it was at times really hard to watch. I'm not blind, I know there is a lot of bad happening in my homestate. That said, a lot of dramatic license was taken for the sake of a good story. It's possible to live a nice life in Albuquerque without encountering meth. It really is.
I cringe when I see posts on social media where people say they moved to Albuquerque just because of the show. To each their own, I guess.
I did often have a chuckle when I saw familiar places in the show. The carwash that Walt and Skylar own? I lived about two blocks away from it. The dark restaurant with candles on the tables where Walt and Jesse would often meet? It's over on Gibson (closed now) and my boss and I used to go have lunch there when I worked for Sandia Labs. Saul's office? Used to frequent the liquor store in the same strip mall.
The list goes on.
However, seeing all of those locations in the show didn't really make me homesick. They seemed so out of place in the context of what was happening.
Anyhow, I guess in summary, I can say I have mixed feelings. The writing and acting are profoundly good. And I am glad I watched the show so that I at least understand all of the cultural references. I do kind of wish New Mexico could have gotten a better shake. It's a beautiful state with a lot to offer including a unique culture and way of life.
Nevermind. I take it back. It's awful. If you aren't already a resident, you don't want to live there. Seriously. (Much love to the 505!)
I am glad that New Mexico got its moment in the spotlight, and I think the story, writing and acting changed the game for television. Hard to believe something so culturally groundbreaking came from a deceptively simple story about a cancer stricken chemistry teacher and his ne'er do well former student cooking meth. It's a fine though challenging show.
And now the big question……
Do I start watching "Better Call Saul?"
Hmm.

______________

In other news, apparently the actor who played the DEA Agent known as Gomie is running for Bernalillo County Commissioner. Weird. He's a legit New Mexican though, so okay.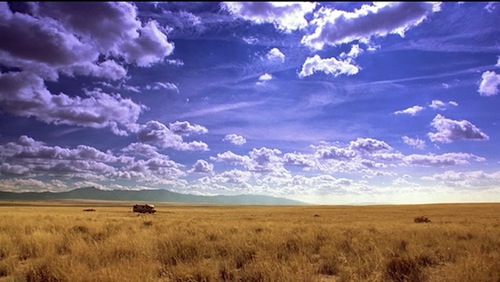 Image found here.

(A conversation between the warring factions in my brain. From about an hour ago.)
What's this?

Duh, it's a screwdriver.
Go deeper.
A flat head screwdriver.
Keep going.
A Sears Craftsman flat head screwdriver.
Bingo. Now, why are you holding this in your hand and staring at it so intently?
Because this Sears Craftsman flat head screwdriver is not mine.
Yes. This screwdriver isn't mine. I mean, I found it in the bottom of my toolbox. I was looking for some electrical tape to repair my iPhone charging cable. Because I'm too cheap to buy a new one.
Yes, I have a toolbox. Mine. And I've got some nice tools. Only, I don't have any Craftsman tools. I'm also too cheap to buy good quality handtools. What, am I building a skyscraper? No. I have never bought a Craftsman tool because I make do with discount store goods.
Except for this screwdriver. My lone Craftsman in a sea of cheapies.
And?
And when I look at this tool, I can tell it's been used. A lot. It's not new. It's scuffed, the handle shows traces of white paint. The tip is scratched to hell and someone has used the base to try to hammer something.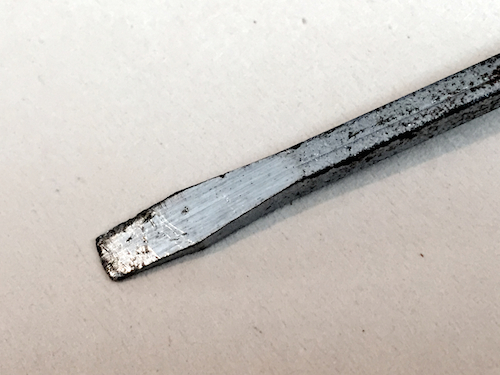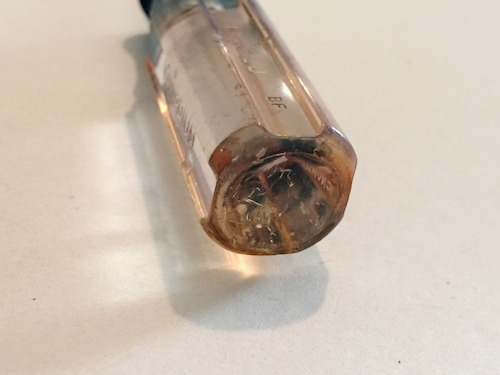 And?
And I just remembered where I got this Sears Craftsman flat head screwdriver.
I stole it from my father.
Okay, stole is probably too strong a word, but I did lift it from his toolbox and did not return it.
I kind of feel bad about that. He used to get so ticked when his tools didn't find their way back to his toolbox. Can you blame him?
I wish I could give it back. Only I can't. He's been gone for ten years and I've been carrying around this stolen property without even knowing I still had it.
But I do. Still have it. Now. Today. In the bottom of my toolbox, nestled next to the electrical tape and a bent hand saw blade. The saw blade is mine. All mine. Cheaply made, hence the wrinkle in the metal.
But that Sears Craftsman flat head screwdriver that came along with me from New Mexico to California. That's a quality tool. The logo has rubbed off and the metal is a bit rusty. And it's filled with memories, both good and bad. A lot of memories. So many I got a little lost.
What is Vanadium anyway? It says that word on the handle. Ah it's a mineral. It's a fancy word used to make this tool seem important. A simple Sears Craftsman flat head screwdriver.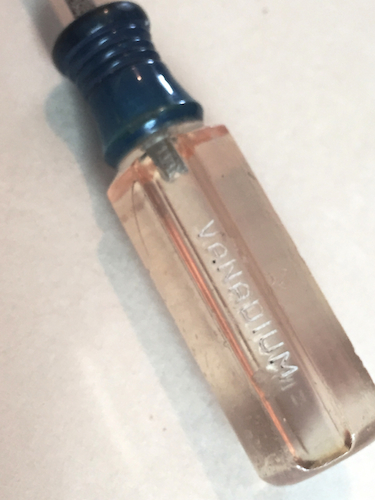 It is kind of important, in its own way.

All photos used are Copyright © 2015 Karen Fayeth and subject to the Creative Commons license in the right column of this page. Shot with an iPhone 6 and the Camera+ app.

Dateline: April 23, 2014, 8:52am Pacific Daylight Savings Time
Location: An undisclosed intersection in what is known as the East Bay

It's morning and I'm waking up rough after some really painful dental work yesterday. I'm running late for work but I'm trying to stay calm and just get there.
I'm traversing a road that is something of an unofficial border. On one side is a series of slightly rough neighborhoods where gentrification is coming hard and fast. And painfully.
The other side is the "good" side of the road. Gentrification has already arrived, for both better and for worse.
I stop at a red light at a major intersection. I am first in line and there is a long line of cars behind me.
"Who Can It Be Now," plays from the oldies station on my radio. A popular song from my high school years is now an oldie. Don't get me started.
I tap my thumb on the steering wheel and hum along when to my left, a gentleman enters the crosswalk taking something of a slant route over the white lines.
In his hand he's carrying an open tall boy and holding it close to his chest. He's smiling, though his face and his skin looks like he's seen some things.
I am alternately like "right on!" because why not beer at almost nine in in the morning? Then "oooh, damn" because beer at nine in the morning maybe means a few demons in the mind somewhere around nine at night.
But I don't know this guy's story, so I don't judge.
As he ambles amiably in front of the grill of The Jeep, to my right an oblivious driver in a black Mercedes whips right into the crosswalk, intent on turning right and doing it right now, and damn near hits the guy.
Our beer drinking friend pulls up short, steps back and slightly bows, waving the Mercedes along. It pulls out in a huff, if I can attribute huffiness to a car.
Then the guy turns to me and smiles a lopsided smile and waves. I do what any decent member of the human race should do, I wave back. I briefly entertain a "I should not have done that" thought because I have learned through enough years living near and in big cities that sometimes it's just better not to engage.
But I was wrong for thinking that. As I wave, he smiles a little wider, peers around The Jeep to be sure the coast is clear, then makes his way to the other side of the road.
The light turns green and I drive on, thinking about the guy, this city where I now live, the ever growing division between rich and poor and the implications of gentrification. I also think about how delicious the lemon scone sitting in the passenger seat is going to be when I get to work and gobble it up.
I get to the place of my employment, find a parking spot, quick yank the parking break and start my day. Something about the man with the tall boy sticks with me and I can't quite figure out why.
One thing I know for sure is that I have to write about it, to capture the fleeting moment and memorialize it for myself as much as for anyone else.
And so I have.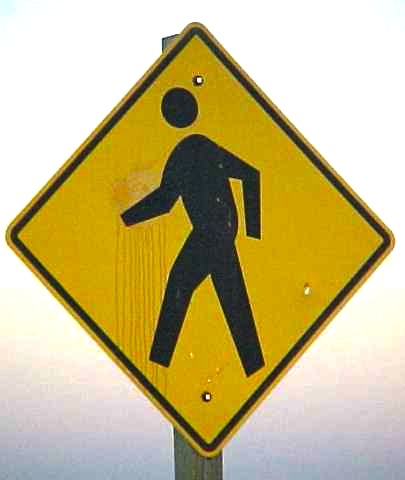 Image found here.


Today I learned something. It may not be a groundbreaking discovery, but it's an important handy tip to know.
Let me start with the backstory.
This morning I noticed I had a meeting on my calendar that started early and would last all day long, so I decided to hustle up and get it together so I could leave the house plenty early. I wanted to be able to stop for coffee and still get into the office a bit early so I could sit a minute at my desk, gather my thoughts, and prioritize any urgent emails before disappearing into a conference room for the remainder of the day.
What a good strategy! This is part of my new approach for taking better care of myself. Generally I show up to the early meetings five to ten minutes late, anxious and sweaty from running to the meeting. Oh, and lacking coffee.
With determination, I took care of my at-home stuff and hit the mark. I left the house on time and was happy. I had a casual and not harried drive to work and I even lucked out and found a parking spot right in front of my local Starbucks.
I mean, the day was ticking right along on schedule. I was feeling so proud of myself.
With Jeep parked, I walked inside hoping for a short line then opened the door to that very image. Only three people in line. Yesss!
I stepped up to the register, ordered my drink, chatted with the person behind me in line, giggled with their child and was feeling pretty great.
My latte came up quick and I grabbed it and was feeling pleased with the smooth pace of my day.
I carried my drink over to the little station where you can find sweetener and milk to add in. I politely said excuse me as I accidentally walked in front of another customer. I thought about an article I had read recently about the value of being nice, and thought how I need to continue to be a nice person even when the world sometimes makes me want to be mean.
Landing at the sweetener station, I popped the lid off my drink, reached to grab a couple packets of sweetener, shook, tore and when I went to put this into my drink, I knocked over my lidless cup, sending a coffee tsunami into the air.
Seriously. How did my latte catch air? I have no idea. Sixteen ounces of beverage became gallons as it poured all over the counter and onto the floor. The force of the wave shoved my sunglasses off the counter and onto the floor.
The velocity was overwhelming as waves of coffee and soy milk engulfed the entire store and its patrons.
And that's how I learned that Starbucks napkins are super, duper absorbent.
Keep that handy tip in mind.

A dramatic, yet dry, recreation of events

Image Copyright © 2014, Karen Fayeth. Taken with an iPhone5 and the Camera+ app. Also taken surreptitiously in an empty conference room while the big meeting was on break.