So there I was a week ago on Tuesday, sitting at my desk and having one of the worst days at work in recent memory. There were all kinds of bonfires burning brightly on my desk. Still are.
So much so that in a recent hot project review with my manager and all of my peers, the Boss Lady remarked "wow, you have all of the really awful problems, don't you?"
She is fairly unflappable and not easily worried by the bonfires that my job brings, so her concern means I am seriously up to my eyeballs in alligators.
As the day progressed like a hammer to the head of a nail, I decided to sit back for a few minutes and look at some personal email by way of distraction.
That is when I found an email from someone I don't know, a Good Samaritan if you will, letting me know that my sweet Oh Fair New Mexico site had been hacked.
Oh joy. Just exactly what I needed.
This was, in my opinion, a particularly insidious hack. It was done so cleanly that I never even knew it had been hacked. Google "WordPress Pharma Hack" and read the pages and pages devoted to this really clever little invisible hack.
Instead of fiddling with my content or the front page of my blog, the intruder created something on the order of hundreds of offshoot pages from this blog. Those pages purported to sell all variety of fun pharmaceutical products, stove tops, waxing kits and more.
I suppose I should have guessed I was hacked when my website began to slow to a crawl. Then recently I noticed I couldn't reach my website from my home network. A ticket raised at my hosting provider said "No, your blog is up and running."
Turns out my ISP had blocked my infected web page. My blog continued to slow down even more. It began taking several long seconds to load.
I feel sort of sheepish that I didn't figure this out for myself. The signs were there. I make a living in the tech industry, but when it came to my own blog I was a silly little twit.
So after receiving the bad news I:
1) freaked out, then
2) contacted my hosting provider who had done me the service of setting up my blog originally
Within about twenty minutes they had replied to my ticket and did their part to clean out all of the offending sites. I checked several of them to be sure they were shut off. A bit of Googling around showed me that I had been hacked going back into last year. Hoo boy.
Then I had to raise another ticket because I noticed that my usual log in page redirected me to a page that looked exactly like my log in page but had a different URL. Thankfully I did notice that in the URL line on my browser.
My hosting provider responded by giving me another way into my blog. Once in, I realized that my hacker friends had set up no less than five admin accounts on my blog and one more that was invisible. I could only tell that by seeing that I had one (1) line item for users but the count in the header of the page said I had two (2) admin accounts.
Hell, I never check my admin page, but I should have.
So I did a lot of research and I learned about PHPMyAdmin and I got new keys from WordPress to make sure if the hackers were still logged in it would crunch their cookies and I changed passwords.
And I freaked out a little more.
Then I went to Google and signed up for their webtools (as suggested) and ran through the process so I could get the "this site may be hacked" message to not show up in search results for my little blog. That seemed to work fairly quickly.
And then I freaked out less but still felt anxious. And I kept working on cleaning up the mess that was left behind.
It all feels so…dirty. I mean, I don't get a ton of traffic to my little blog but it's my tiny corner of the internet and this week I celebrated my seventh year of blogging. Over half a million words.
A lot of fun has been had. By me at least.
From all of this, I have learned that WordPress blogs are particularly hackable. I have also learned that some hosting providers are also particularly hackable.
I have some other things I want to do to better secure my blog, but I certainly can't promise I won't get hacked again.
In fact, based on my research, I probably will get hacked again pretty soon until I get better security on my pages.
I may have to just shut down the blog entirely, but for now, I'm back up. It seems to be running a little quicker. I do regular backups on the blog but I did another just to be cautious.
So there you go. For today I'm back to blogging and not selling.
I like it here. Oh Fair New Mexico makes me happy, and for the few but loyal readers I have, I hope it makes you happy too.
Meanwhile if you came here because you want to buy some good drugs off the blog, the bad guys are no longer in business at this location. For now, anyway.
__________


*Special thanks to the kind reader who tipped me off about the hack. I am quite grateful to you.
**Humorous side note: When I told The Good Man that I had been hacked he went to look at the blog. He thought my kooky post about big cats liking Calvin Klein Obsession cologne was the work of the hackers.
Lol! I had a hell of a time convincing him that I wrote it. *grin* They can't all be winners.

Image found here.

Last evening I had a chance to meet up with a friend and a friend of a friend to have a girl's night out. Our respective spouses were together at the baseball game and so we fell to conventions and did a boys night/girls night thing.
The ladies decided that dinner and a movie sounded all right, so we stopped off at a fabulous San Francisco restaurant that served a very nice sangria and happy hour soft tacos. The prawn and also the pulled pork tacos were divine.
And then off to the movie theatre across the street from the restaurant where we got three tickets to see Magic Mike.
Now, the IMDB summary of "A male stripper teaches a younger performer how to party, pick up women, and make easy money" didn't make this seem like my kind of show, but it the film was directed by Stephen Soderbergh. He does good stuff. And the film gets a 79% rating on Rotten Tomatoes.
So we decided to give it a try.
Let me cut to the chase: It was awful. The acting was terrible. The script was embarrassing and even the editing was terrible. In one scene the main actress had a tattoo. Then she didn't. In one scene a supporting character had a full bottle of Pepsi, then it was empty, then it was full again. Sheesh!
Walking out of the theatre we wondered aloud how this crap movie could get such good reviews.
Which reminded me of the kerfuffle around the movie John Carter. The Good Man is a fan of the books and went to see the movie in the theatre. He genuinely liked it.
He said then that he felt the poor reviews were unfair. John Carter only gets a measly 52% on Rotten Tomatoes.
On the plane to London with time to kill, I decided to watch John Carter. I'm not a huge sci-fi fan, but I love a well told story in any genre.
I have to say, it's a pretty good movie. Solid story line, well defined characters. The acting was a little sketchy here and there, but what rollicking lasers blasting sci-fi film has perfect acting, eh?
So after watching John Carter, I commented to The Good Man that the producers must not have paid off the right people to get the good reviews. I said it facetiously but after this whole Magic Mike debacle, it's become my full on conspiracy theory.
Did the Magic Mike team pay off the right people while the John Carter crew did not?
Are movie reviews really bought and sold like trinkets on eBay?
Are movie reviewers on the take?
Could the whole movie industry maybe possibly be entirely completely corrupt?
Is the truth really out there?
Hmmmmmmm……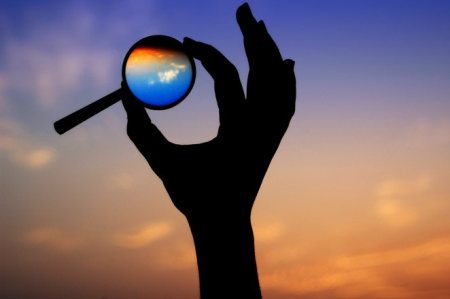 Image by Abdulhamid AlFadhly and used royalty free from stock.xchng.


While wandering the streets and pathways in another country, I always keep my eyes out for street signs.
Sometimes simple graphic depictions say things words cannot.
But this one has me stumped.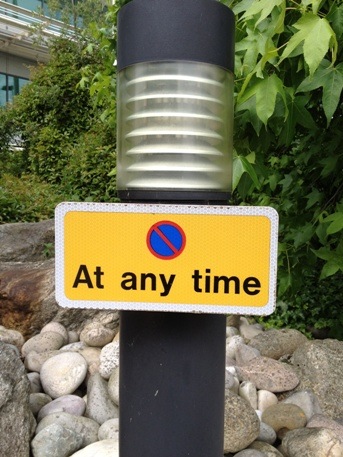 No blue dots?
No blues?
No blue color a'tall?
No blue marbles?
No bluing in my laundry?
No blue skying (for those marketing types)?
What?! What do the Brits got against the color blue?
Gah!
I showed this to The Good Man who is seriously a lot smarter than me and he told me it means no stopping (this sign is near a roadway).
How in the utter hell am I supposed to get no stopping from a blue dot with a red slash through it?
Now that I know what it is supposed to mean, this damn sign torments me.
I have to see it every day. It's located on the path that leads to the bus stop where I catch a public shuttle bus. Every morning and evening I commute with the locals on the bus.
It's a popular route and most of the time I can't get a seat, so I stand and hang on to a hand strap.
This isn't much of a problem, the trip only takes about fifteen minutes.
However.
These traffic roundabouts that British civil engineers seem to liberally scatter about make standing on a bus pretty challenging.
I am a rather sturdy girl but even I am not immune to powerful centrifugal forces. The bus drivers hit the multitude of roundabouts at considerable speed.
On the plus side, I'm building muscles in my upper body as I cling to the hand strap for dear life. My feet keep leaving the ground like Gilligan in a hurricane.
Whoooooaaaa!
Thus ends today's "things that are weird about England" lecture.
I hope we've all learned something.
Photo Copyright 2012, Karen Fayeth, and subject to the Creative Commons license found in the right column of this page. Photo taken with an iPhone4s and the Camera+ app.


Been reading up on this whole Facebook IPO debacle.
Oh so very ugly.
As I think about it, I am reminded of my old NMSU Finance professor Dr. Hawkins, and his Ten Investment Rules.
And so…my official comment on the FB disaster?
Keep #5 always in mind. And #7 too.


Originally posted December 29, 2010

________________

Sometimes, the cranky old man is the smartest man in the room

Back in the good ol' days, that wild time known at the 1980's, I was full of youthful optimism, and I was attending New Mexico State University.
My undergraduate major was Finance.
Ooh, those were heady days when I wanted to be a stockbroker when I grew up. This was back before I realized that "stockbroker" and "salesman willing to sell underperforming securities to your family in order to make commission" were synonymous.
While the dream was still alive, I took courses at NMSU from some really fine professors with a lot of experience.
Among them, several courses with Dr. Lowell Catlett, now the Dean of the College Of Agriculture, and a noted expert on futures trading.
There was also both undergrad and grad level classes with Dr. Clark Hawkins, a man who had actually worked as a commodities trader on the NYSE floor. In his words, he had tried pretty much every investment vehicle out there…and lost money on 'em all.
Dr. Hawkins was a strange little man. Wiry, small of frame and nasally of voice. He referred to himself as "Uncle Hawkey." He often told us that, as Finance students, we should have our Wall Street Journal under one arm and our financial calculator under the other.
And this was to be done while wearing a t-shirt imprinted with "Uncle Hawkey's Ten Investment Rules".
At the end of each semester, he gifted us with a copy of the ten rules.
Recently, I was searching around in all the old boxes under my house, picking through my crap looking for things I can sell on eBay.
How ironic, then, that I should come across my framed copy of Uncle Hawkey's Ten Investment Rules in my search for something to sell for money.
Well, I sat down and read the rules.
Goddamn if Uncle Hawkey wasn't right. He was right then. He's right now. Right is right.
Now…snap your Wall Street Journal in place, put your finger over the "future value" button on your financial calculator and get set.

Uncle Hawkey's Ten Investment Rules:


1. Don't invest in things you don't understand.


Ah, every single customer of Bernie Madoff…take note!


2. Remember the fundamental mathematical rule of finance.


You know what? I don't.
I suspect this was about future value and present value of money. He was a stickler on that.
Because I understood and could calculate time value of money, I kicked the salesman's ass when I bought my first car.
I got that salesguy demoted because he was such a dunce. Thank you Uncle Hawkey.


3. Know the difference between investment and speculation.


Oh I remember this one. I rant about this one. A lot.
Let me just say his own words, with the same shouting nasal tone…
INVESTING IN THE STOCK MARKET IS THE SAME AS GAMBLING!
If you do not think putting your money in the stock market is gambling, then you need to re-examine yourself and your money.
Sure, it may return better odds than Vegas, but not always.
For those of you wailing and gnashing your teeth in the current economic downturn because you had all your money in the stock market, I suggest you get this rule tattooed on your arm and look at it daily.


4. Don't invest or speculate in financial securities that you can't easily find quotes on.


Dangling participle notwithstanding….Uncle Hawkey was right.
Once again, I'm looking at you friends of Mr. Madoff….paging investors of Mr. Madoff….


5. Don't buy a closed end fund on initial offering.


Oh yes, everyone gets oh so very excited about IPO's. Especially during the dot com boom of the early 2000's.
Look how well that worked out for most people.
Right.
But Uuuuuncle Haaaawwwkkkey, people in his class would wail…what about _____ and they'd name some company.
And by tracking the history of the stock price, he'd show them how they were wrong. How the price would be driven up on IPO and would, over time, settle back down.
He recommended waiting out an IPO for a company you liked, and buying the shares after the initial flurry of the IPO wore off and the stock had settled down.


6. Be skeptical of people who say they can forecast the future.


Well, if more folks did this, then people like Jim Cramer would be a lot less interesting, wouldn't they?


7. Don't do business with a man you can't trust.


Too true. I would also substitute "man" with "company."
(And for 2012 I would substitute "man" with "egomaniacal manchild")
And yet…how many of us do anyway? (*coff* AT&T *coff* Comcast *coff*)
Honestly…it's getting a lot harder to find honesty these days.


8. If the brokers are pushing it hard, it probably should be avoided.


So simple. So true. Yet….
Paging followers of Mr. Madoff!
(seeing a trend here?)


9. Long range planning gives the dangerous notion that the future is under control.


Oooh, this one hurts.
Remember how great things felt in, oh, say mid-2008? When we all had some money and maybe a big mortgage on a great house and the financial future looked, well…bright?
Yeah.
I broke this one. Uncle Hawkey, wherever in the world you are now, I give it up to you.
You knew. You always knew.


10. Don't lose money.


Well sh*t. I broke this one too.
However. Slowly but surely, it's coming back.
Because Uncle Hawkey warned us about short term and long term.
My wise investments will, eventually, find their way home.
And finally….


11. (Bonus rule) Remember Rule 10


Fair enough.

And so…as we slowly but surely dig our way out of these ugly financial times…
May we all remember Rule #10
Thank you Uncle Hawkey.

As a post script…
In my senior year of undergrad, Uncle Hawkey decided to go on a sabbatical from teaching.
He invited us, the students that he had so tortured, to join him for happy hour at El Patio. Ah, that venerable old Mesilla Plaza bar (former home office of the Butterfield Stage).
Uncle Hawkey slapped down a credit card and said we could have all the beer we wanted. Nothing else. Only beer.
Oh, the pitchers flowed that day, and Uncle Hawkey paid for it all.
Maybe all of us college students were, on that day, a good investment.

Sheesh, sometimes I worry about my brain. I can usually rely on it to make the connections I need and I'm off to the races. But sometimes…sometimes I just can't seem to rattle all the pieces into place.
This week the Theme Thursday theme of fixture was really baffling me.
When I don't get an idea right away for the weekly theme I usually start by looking the word up in the dictionary. Then I'll do a Google images search. Then I'll look at my own trove of photos, both on my phone and on my computer, to try for ideas.
And, well, fixture wasn't speaking to me this week.
Last night, as I lay in bed getting ready to sleep, I was thinking on this dilemma. Sometimes when I'm really sleepy the best ideas come around. My brain works more smoothly after throwing off the bounds of the day.
So I tried to rev up the old brain motor. I was like "come ON. I know I can do something with fixture. Don't I have a photo or an idea? I have to make it work. Come on brain."
Then I closed my eyes. I gave up, thinking, "whatever. I'll skip participation this week."
That's when my clever ol' brain got in gear.
Suddenly my eyes shot open, because I remembered I had this photo, taken on my phone, just this week:

I have looked at this photo a thousand times trying to get ideas and somehow the phrase "light fixture" never crossed my brain. What. The. Heck?
And then, one might ask, why do I have a photo of a light fixture?
Because among my many weird obsessions is looking at and often snapping a photo of the ceilings in San Francisco's oldest buildings. I dig the old tin ceilings and miss how builders used to really pay attention to detail when a new place went up. I miss that workmanship and that style.
This photo was taken at a fave restaurant on Union Square called Sears Find Food. Established in 1938, this place embodies the essence of old San Francisco. I *adore* this restaurant. The food is awesome. The service is impeccable. The location on the heart of Union Square rocks.
Speaking of location, the day I ate at Sears I spent some time wandering around Union Square and felt gutted to see all the old places closing and the shiny new moving in. I wasn't able to capture a photo, but there was this really old school tailor storefront that now has a huge "coming soon" false front around the door. A Jimmy Choo shop is moving in. *sigh*
I did manage to snap a quick shot of this longtime fixture on Union Square, The Gold Dust Lounge, established 1933.
According to our local paper, it's soon to shut its doors as well. The building owner wants to convert it to retail space and has a clothing store all lined up.
From an article in the SFGate (I couldn't have said it better):
The issue is particularly touchy downtown, where the sultry saloons, strip joints and savory and not so savory amusements that once lined Powell Street have steadily disappeared over the years. True or not, there is a perception in some city circles that corporate stooges are busily wiping out San Francisco's colorful bacchanal traditions and turning everything retail vanilla.
So, I guess my tired brain is actually doing ok. A little slower to make the neurons snap into line, but I got there.
Turns out I really did have something to say on the topic of fixture.