I have found myself in the city of Prague in the country of Czech Republic for only forty-eight hours. Well, a little less than forty-eight, but let's not quibble.
In forty-eight hours I have learned that the current leadership of the country wants their country to be referred to as Czechia, for reasons I don't fully understand.

"The Terminological Committee of the Czech Office for Surveying, Mapping and Cadaster officially codified Czechia in 1993 in its publication "Names of States and their Territorial Parts". Therefore, Czechia is the grammatically correct short name of the Czech Republic…" – from Go-Czechia.com
I have learned that occasionally I can understand a word or two in Czech, but then the diacritic marks give me doubt.
And I have interacted with Czech citizens, mostly the driver of my airport shuttle, hotel staff, and employees of the mall next door to the hotel. The clerks at the grocery store in the mall are probably the most Czech of the Czechs I have encountered. They have little to no English and can't care that I have no Czech. I admire this.
One habit I have cultivated in my bit of international traveling is that I like to go to grocery stores when I visit other countries. I like to see what everyday people buy and how everyday people procure their comestibles. Also because grocery store clerks are the most representative of the people of the country because they have no enthusiasm for making it easy on tourists. They are just being genuine.
In less than forty-eight hours I have come to appreciate and even feel a deep fondness for the people of Prague. Come with me on this tangent: Over the course of my life I have been fortunate enough to be friends with many Russian people. People from Russia have a very distinct cultural identity. Most Russian people I know can find a way to be unhappy even in the most incredibly happy of times. Not a sadness, but a deep disappointment tinged with world weariness. There is almost an enjoyment in unhappiness.
Obviously, owing to the long history of Czechia (see, I can learn), Russian culture has had a deep impact on the people who live here. I find some of that same slight sadness, irritation and fatigue with life in the people of Prague. At least the people older than say…thirty-five. It's almost kind of endearing.
Here's my best example. I went to the grocery to get some water, some chips and some cookies to stock in my hotel room for snack time. I had just a few items and I approached the register, feeling nervous.
I had learned two days ago that if I want a bag, I have to take one (paper or plastic) from the front of the register, and I have to let the clerk know I am buying the bag, and then I have to bag my own groceries. It's very common in Europe to bag your own groceries. I was proud to have learned the whole bag situation (a nice Czech lady helped me) and was ready to check out. (Czech out? Okay, bad pun.)
My sweet little American self stepped forward when it was my turn, and I held up the bag and pointed and nodded. The clerk sighed and began mumbling in Czech. Then the mumbling took on a ferocity. She riffled through some papers on her table and spoke more loudly, but not to me.
She shouted across the aisle to the clerk at the next checkout station. A conversation ensued. As near as I can decipher, she needed the code for the paper bag I had chosen. The other woman offered a suggestion that didn't work. My checker kept trying until after several attempts, she sorted it out.
She then began to scan the rest of my items, mumbling and gesturing in Czech. Not speaking to me, but clearly unhappy. Occasionally she'd shove at the papers that had let her down.
In my mind, I translated from a language I do not understand, but I think I understood the moment.
"This person wants a paper bag and they tell me I have to charge for it and if I'm supposed to charge you'd think they would at least give me the code on these damn papers," shoves papers, "but no, I have to guess and this goofy looking American is standing here, don't think I don't know you are an American. Just because you haven't said a word doesn't mean I can't smell it on you from a mile away. And of course the American wants a paper bag. Plastic bag, I know the code for that, but no she wants a paper bag and I don't know the code and I don't have the code here," shoves papers, "I have to scan all her stuff and I don't even care, I just am trying to make a living here and I have to charge for paper bags and what is the meaning of life anyway, but to be miserable, forced to charge for a paper bag and never really knowing the correct code."
Or, you know, I could be reading into things…just a teeny bit.
We concluded our transaction and I smiled and said "thank you." She looked at me like I was a developmentally latent child, and I walked away, a few Czech Crowns lighter, a bag of chips water and cookies in hand, and a story that felt like it needed to be told.
Tomorrow brings the most intense day of meetings, the whole reason my employer sent me to Prague. Once that is concluded, I can hardly wait to finally explore more of this beautiful city and learn more about the people and places of Czechia. I can't wait!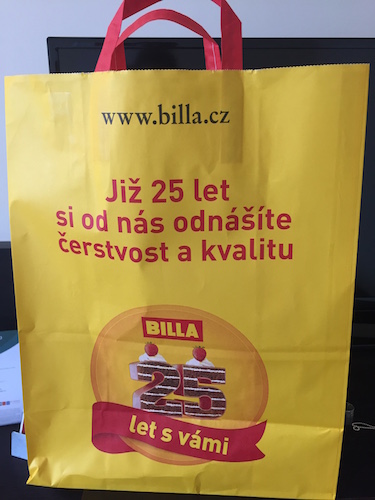 The Google translate app (using the camera, a very cool feature) tells me that this grocery bag says (roughly) "With 25 years, from us you take away freshness and quality." You can see how the last word really could be the word "quality." But beware of thinking you know something now, because you certainly do not. Your Czech is of no kvalitu.

Photo ©2016 Karen Fayeth, taken with an iPhone, the Camera+ app, amusement and jet lag. Subject to the Creative Commons license in the right column of this page.

Perfect posting for a Friday…
On Monday I had an early morning video call with a company in London. Oh those pesky time zones. Did you know that the US and the UK go to Daylight Savings Time (British Summer Time) about three weeks apart, and the US goes first? Monday was the first workday after the US moving ahead an hour, while the UK didn't.
Yeah, I remembered that in the small hours of the morning and quickly dashed off an email to sort out the timing. Thankfully everything worked out.
To prepare for the video conference, I got up extra early and came into the office to set up and test all of my video gear. I just moved into an office a couple weeks ago and my video gear was in a heap in a drawer. Great.
I was able to quickly get it set up and tested and then ten minutes before the call, I was ready to go.
Ten minutes. That is a funny amount of time. Not enough time to really get anything going with work. I mean, I could have dived into email but then I just knew I would get engaged in something and would lose track of time.
But ten minutes is also kind of a long time to sit around and do nothing.
So I did what any adult professional in my situation would do. To "test" my video camera set up, I fired up PhotoBooth on my Mac and played with the effects.
I tried the one with hearts around the head, then the birds around the head. I tried the one that gave me frog eyes and one that produced a disturbing cartoonlike square jaw.
But none were quite as impressive as this. Let's call it Alien Accounts Receivable Clerk. And your payment is overdue.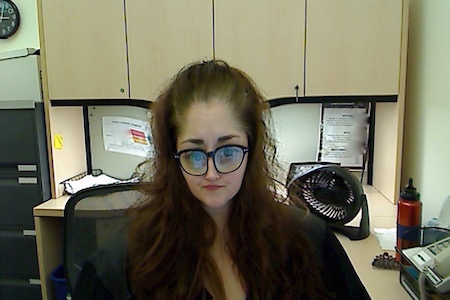 "Please remit payment or I will be forced to terminate your account"


So yeah, when the top of the hour finally rolled around, I entered the video conference still giggling.
A little too jolly for a fairly serious meeting with stoic Brits. *Ahem*
But I cleaned up my act, greeted the others on the call and then behaved like a grown up for a WHOLE HOUR!
Amazing. (hee, hee)

Photo ©2016 Karen Fayeth, taken with the PhotoBook App on my Mac and ten minutes of downtime plus post Daylight Savings Time exhaustion on my hands. Subject to the Creative Commons License in the right corner of this page.

I'm incredibly in love with that harbinger of Spring, the yellow daffodil.
Sunshine on a stem.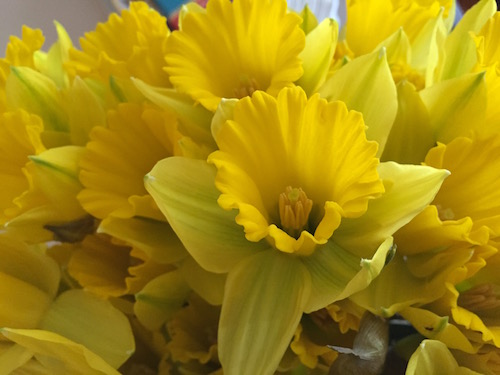 ©2016 Karen Fayeth


I adore going to Trader Joe's to pick up a bunch of tightly closed buds then later at home snipping the ends, placing the stems in water and watching a fireworks display.
Yesterday we sat at the table where this vase is placed and I swear these buds were busting open right before our eyes.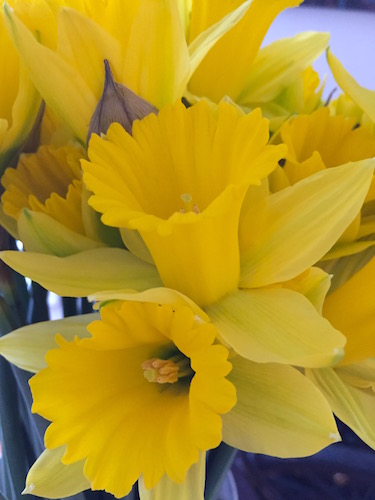 ©2016 Karen Fayeth

I took a big bunch to work today and have enjoyed so many of my coworkers (and my boss) coming by to ooh and aah.
"They are just so sunshiny" is the general consensus.
And they are.
Unless I'm being all moody and arty and stuff and go for the black and white on the desk of my brand new office (yay me!). Then they are regal and proud and still very beautiful.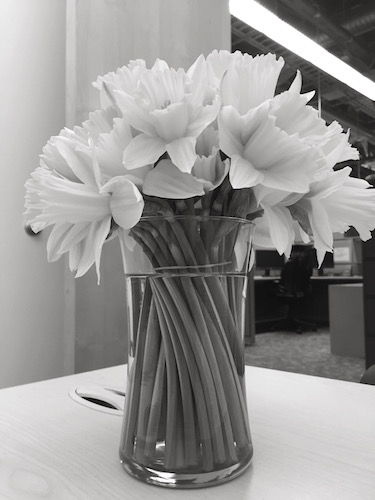 ©2016 Karen Fayeth


And because I'm goofy for the daffydils, here is a Kaleida Cam shot: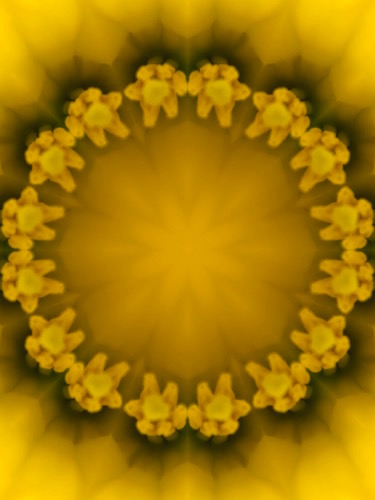 ©2016 Karen Fayeth


Ok, well, I've about exhausted the topic of daffodils. Love 'em!
Don't even get me started on tulips. Oh sigh, how I love Spring.
Even in the middle of this gray rainy Northern California day, I look at tulips and daffodils and feel entirely optimistic.

All photos ©2016 Karen Fayeth, taken with an iPhone6 using the Camera+ app, the Lenka app (for black and white) and the KaleidaCam app. All photos subject to the Creative Commons in the right column of this page.

A leap day is observed because a complete revolution around the Sun takes slightly longer than 365 days. It compensates for this lag, realigning the calendar with the Earth's position in the solar system; otherwise, seasons would occur in a different time than intended in the calendar year. — Wikipedia


On my way into work today, I was listening to whatever morning radio station was not running commercials and landed on a crew of three djs discussing facts and trivia about today, February 29th. Better known as Leap Day.
Yeah, yeah, yeah, we all know the deal. The Gregorian calendar is nice and all, but doesn't *quite* work. Close only counts in horseshoes and hand grenades, as the saying goes. And, apparently, calendars.
While I have a degree in finance, I am not a finance person. Humorously, the work I do is slotted under the Finance organization, so I can confidently say that in the parlance of the Finance industry, Leap Day is better known as a fudge factor. A plugged number. A "what do you want the numbers to say?" kind of adjustment.
Let's just call it a rounding error.
I work in contracts and we have something similar. It's what one of my first and favorite bosses called "weasel words." This is where the person on the other end of the contract (usually a lawyer) is being petulant and you can't quite give them the language they want. Instead you can appease them with something in the vicinity of what they want. Words like "reasonably attempt" and "in accordance with best practices." Leap words, if you will.
Not to digress, but baseball has something similar. Called a "neighborhood play" it roughly means that the second baseman doesn't have to actually touch the base or runner to get the out as long as they are near to the base and in control of the ball.
Second basemen tend to stay a bit off the bag because lead runners like to come barreling in trying to disrupt a potential double play. The topic of the neighborhood play came to a head during the playoffs last year as a player got seriously injured.
So in this Leap Year, baseball looks to be changing up the rules. Which will likely make for a lot more leaping shortstops trying to stay off the DL.
In the spirit of both Leap Day and my favorite sport of baseball, I present to you my favorite Giants shortstop of all time, Omar Vizquel, doing what he did best.
Happy Leap Day!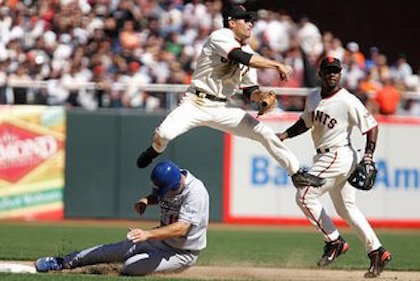 Leaping Omar image found here.

A two pack of good news! No, not Tupac, may he rest in peace, but a jam-packed, happy, good thing, ain't-it-grand, times two!
I have been waiting a REALLY long time to share the news that over the summer two of my stories were accepted for publication.
Now both are finally published and out there in the world, flapping their little wings and taking flight.
I am SUPER proud!
Here's the details:
You can find the magazine cover and link to each of the stories in the first column on the right side of this page.
Or…
I'll just tell you.
The first is a story called "When Opportunity Knocks You Down" and it's published in The Griffin Literary Journal, 2015 edition.
I wrote this story over fifteen years ago and I have always just loved and truly believed in it. The words capture a lot of what I was feeling in those first years living in the Bay Area and prowling the streets of vibrant San Francisco.
I have edited and shopped and polished and shopped this story for so long, determined to find that one person who got what I was trying to say.
Turns out it was the editor of The Griffin, Dr. Donna Allego, who was the one I've been waiting for. Seeing this story finally make it into print is just beyond my wildest dreams.
It's a real testament to tenacity and accepting that a story will get a lot of no's (like about 150 of them) and can still eventually find a yes.
Whew!
Here's where you can go to read the story
Or go to the The Griffin Literary Journal main page for the link to download the entire edition.
Yay!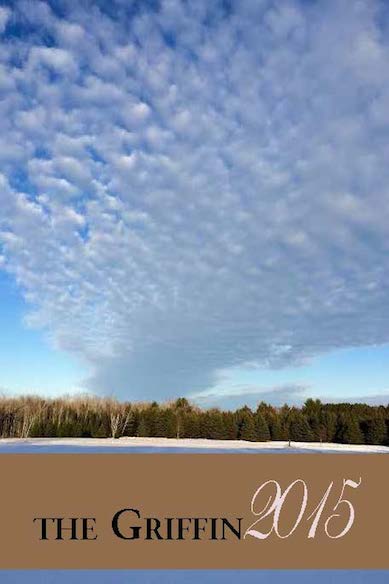 The second story is a little bit of a surprise. It's such a quirky little tale that even as I was submitting it to a lot of magazines, I was just sure no one would pick it up.
To my utter shock, it was quickly snapped up on it's first round of submissions by Ragazine.cc, The Global Online Magazine of Arts, Information & Entertainment.
This acceptance process was a one eighty-degree turn from the one above. Sometimes that one quirky story is just in the right place at the right time.
The story is called "The Seal" and the genre is a bit of a departure for me. It was written for the final round of the 2014 NYC Midnight Flash Fiction Contest. I loved the story and really believed it would do well in the final round of the contest.
We were just twenty writers who made it through to the final round, whittled down from a starting number of about 1,500. My odds were good.
Turns out this little story didn't even place in the top ten. I was irked. There and then I decided that the best revenge for that stinging loss was to have the story published. A royal eff you to those judges.
I just had no idea it would be accepted so quickly! Double eff you! LOL!
I had a lot of fun writing my story about the Inuit god of icebergs and I hope you have as much fun reading it!
You can find the story here.
While you are there, poke around the other corners of Ragazine.cc, it's a really cool place.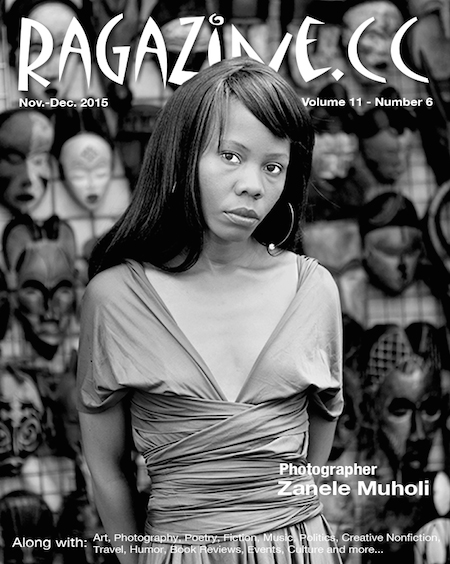 So yay! Give 'em a both read when you have a moment.
I'll be over in the corner celebrating times two!