It's funny the things that stick with you. The seemingly forgettable details or moments that you look back on with fondness.
This past weekend, I returned home to New Mexico after a far too long two-year personal drought. Life, work, whatever, gets in the way (no excuse is good enough).
The occasion of my return was the high school graduation of my oldest goddaughter. At almost 19 she is no longer that curly-haired blonde toddler who captured our hearts. She is a smart, sassy, funny, talented and gorgeous woman and I'm a bit weepy right now just typing that. I'm so proud of her.
I have been working too many hours and it's fair to say I dragged my ragged self onto a plane, glad to go home. Sometimes I feel like I wander a little too far away from New Mexico. I forget the foundation of my soul and going home never fails to readjust my mind, my very DNA. It gets me back to remembering who I am and what matters.
Plus I eat good when I'm there, and green chile itself will help anyone get right.
Each time I go home, I'm overwhelmed at all of the things that have changed since the last time I was there. El Paso is growing fast. The area around Las Cruces too. More cars, more buildings, more people. It's crazy.
So then I start to seek the familiar. What hasn't changed. What is there that I remember so I can have a touchstone. A "hey, there that particular thing is, just where I left it."
The feedlots in Vado, for example. I was pleased to find them there, cows huddled under the water misters. The inevitable cow scent on the breeze.
The Organ Mountains. Craggy, uneven, and absolutely gorgeous. I see those mountains that once watched over my college education and smile, glad to say hello again.
So today at work when I was homesick, missing my best friend and the peace of her back patio, I started going through the photos on my phone to help me with the pain.
Did I find photographs of vast mountain landscapes? Did I see the faces of my loved ones? Did I have a whimsical photo of a cow?
No I did not.
All of those sorts of photos are on my actual camera. Weirdly, I took very few photos with my phone on this trip.
So I will share with you the two photos I did take. Memories I'm carrying in my pocket to remind me of home. This gives you an awful lot of insight into my muddled mind:
First, a photo of my goddog. I may have taken one or two photos of him in the past.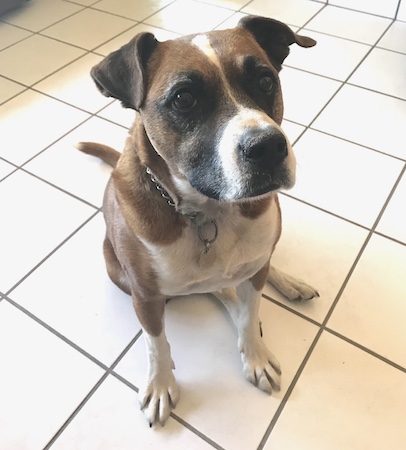 The gray hair around his eyes and in his muzzle makes my heart hurt, just a little

The second will take a little more explanation.
You see, to get back to Las Cruces, I have to fly into El Paso and while that's not my town, over the years I've even grown a bit fond of that crazy place.
When I stumble off the airplane and into the terminal I find that nothing much has changed. Then my heart softens a little when I see the genuinely godawful carpet in ELP's main terminal. Seriously, it's so bad, it makes me sentimental.
Nothing says "welcome home" like lizard carpet. Apparently, I was so overcome I had to take a photo.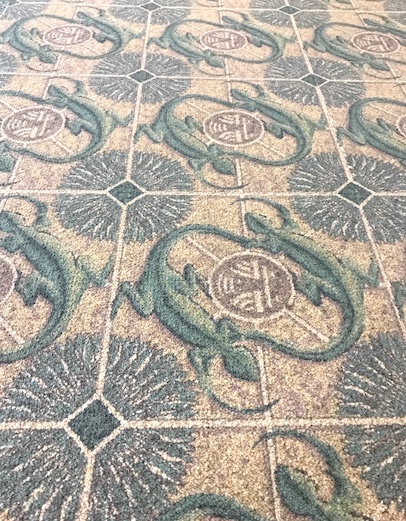 Not conducive to overcoming a hangover

And now I'm glad I did, I just found out today that the infamous ELP carpet is due to be replaced, like this month! Yipes.
That means next time, I won't be greeted at the door by the funky lizards. And as my goddog isn't getting any younger, one day I'll roll up to my best friend's house and won't get to experience his side-angled lope and velvety soft ears.
That's too much to consider. Right now, I will rest easy knowing that hideous lizard carpet and beautiful brown dog eyes remain just where I left them. I feel my connection to home, which makes sitting in this dull gray office just a tiny bit easier to take.

Both photos ©2018 Karen Fayeth, taken using the Camera+ app on an iPhone. Don't steal 'em. Thanks!

What follows is me working out some "stuff" up there in the ol' brain pan. A bit indulgent to do this publicly, but maybe putting it out there helps someone else. Or makes me accountable for my own crap. Either way.
So here it is… I have been taking part in a Flickr group that challenges its members to do a new macro photo every week based on a theme the moderators choose.
I started participating on December 4th with this photo: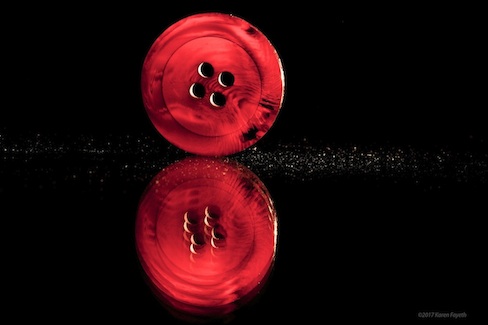 ©2018 Karen Fayeth

I felt clever. Sassy. Like my photo was more creative and of better quality than the others in the group. Go me! I was rewarded with well over one hundred faves in the first day. Hey, fun!
So I kept going. Each week working hard and having fun doing these weekly photo challenges. Creating a new image every week. Some weeks I worked really hard (or agonized) over executing my idea.
Other weeks it came easy to me, I snapped a photo that was exactly what I wanted and went on about my day.
But always having fun and not taking it too seriously.
Until two weeks ago. Two weeks ago I stopped having fun and got deadly (overly) serious about my weekly photo entry.
Let me back up. This Flickr group is huge, over 13,000 members. Each Monday between 800 to 1,200 photos are posted for the theme. This means in order to function, the group must be tightly moderated. And it is. Tightly.
I both like and respect that there are heavily enforced rules for the group. But I also HATE it because I'm an *artist* and The Muse can't be contained by your silly rules. I should be able to break them because MY work is the best.
Yeah, okay. I own it. I got weird. I hate it when I get weird.
The week's theme was monochromatic, and I turned this one in: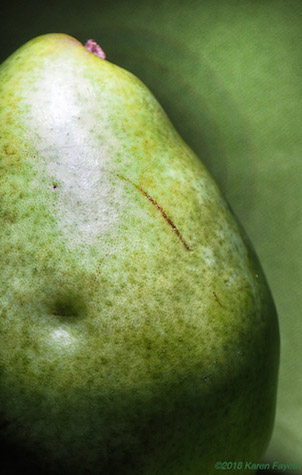 ©2018 Karen Fayeth

I really like this photo. I worked hard on it and felt really good about it. I feel like I did something worthwhile. Artistic.
Less than ten minutes after adding it to the group, a moderator pulled it, telling me "This is not monochromatic, I can see both brown and green."
I seethed. I stewed. I started looking at other photos in the group and found SEVERAL that also had tiny bits of another color that made it through the moderator's net.
I bellowed about how unfair it was. I started making a list of all the other photos that were let through. I prepared to launch my vitriol on anyone who would listen and demand answers for my mistreatment. How could they hate my photo so much!?!?! (I know, I know)
Then I went to talk to The Good Man, and as I detailed all the ways I had been wronged, I heard myself. I listened to my words and realized…aw damn…I'd stopped having fun. I was this worked up over a photo on Flickr in a group where the only prize is some eyes seeing the photo and some faves.
Yeah. I hit the wall pretty hard. This came just a day after struggling with a story for a writing contest that just would not gel for me. I hadn't given myself enough time to work on it and the story would not come together no matter how hard I tried. I tried to shotgun it and I failed hard. I did still turn in the story but I know it's not good.
You see, I wasn't mad at that stupid unfair moderator. I was mad at me.
And that's no way to create. That is the antithesis of creativity. This dampens The Muse.
So I went all the way there and now I'm reeling myself back in. I swear. I sat my Muse and my brain down and we had a talk. Feelings were felt and admonitions were issued. Promises to be better. To loosen up. To remember why I do any of my creative work…to have fun. To let the creativity out. To create something.
And I'm better. I am. The following week I swore I wasn't going to participate in the Flickr group again, but that was EXACTLY why I needed to get back in the game. So I made a photo based on the theme "in a bottle."
Here's my Valentine to myself. Green like the Hulk who gets very, very mad. Sweet like the victory of turning out a piece of art and something I really like. It also met the rules and made it past the moderators.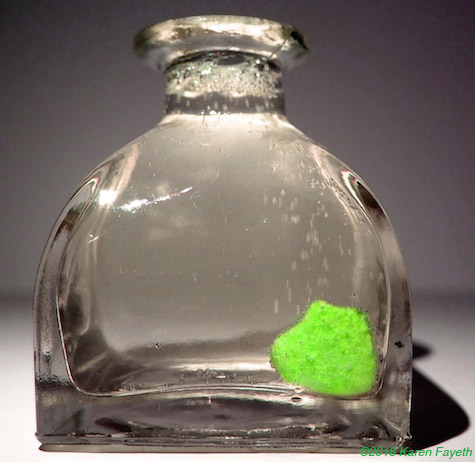 ©2018 Karen Fayeth

Lesson learned. Scars formed. Exterior just a little bit tougher.
And this week? Try, try again.

Five years and one day later, Facebook saw fit to remind me of my history: A Monday in 2013 that I don't actually remember, can't pick out from the rest of the over 1,800 days that have passed since then, and was, I suppose, wholly unremarkable.
And yet, the early morning hours were remarkable enough to get my brain going and some writing done. I re-read my own words on a Sunday with Monday looming large and realized that other than riding the train to work every day, the sentiment remains much the same.
I have a big deal meeting at 8:00am today, and the Monday ahead has me quite thoughtful.
This post has aged well, so I'm happy to share it again today. It still works.


A Treatise On Monday
Originally posted January 28, 2013
Written this morning at something like 5:45am


And so we find ourselves back at Monday. Ah Monday, both the beginning and the end.
I have sad, tired, squinting, groundhog eyes as the alarm goes off. I'm begging the world not to pull me from my burrow. Please don't shine that bright light in my face.
But I'm pulled from my burrow anyway and instead of a prediction the world anticipates my arrival at the train station and my seat on the next ride into the city.
The bright light turns out to be a beautiful ray of light, glimmering off the slowly rising sun.
All possibility is in Monday. Will this be a good week? Will this be a bad week? Will it rain?
Monday is everything and nothing. A blank canvas ready to take the paint.
What will I make of my Monday? What will I achieve? How will I stumble and will I recover gracefully?
It all exists here in these quiet pre-dawn hours. The sun hasn't even said hello yet and here I am, writing. Scribbling the words that want to exit my head.
There is already acrylic paint on my hands from a project that is due Thursday morning. I had to get some early painting done so I can hit that deadline.
In this Monday, all things are possible including finishing a painting that is due in just three days.
Oh my.
I feel strangely happy today. What the hell is this? How unusual for a Monday morning.
The weekend was weird. I was cranky and then he was cranky and then it was Sunday night and another two days of not working were jettisoned to the ether. Monday turned the corner and sat down for a visit.
So here I am again loading a backpack for work, stumbling around to find my badge and my phone and my sense of self-worth.
I look again at my canvas and already I fear I have screwed it up. Don't they say in art there are no mistakes? Just roll with it and incorporate the error. OCD and art are not friends. This major but fixable error must wait until later tonight to find its cloak.
There is a train to catch and a Monday to face. I'd rather stay home in my studio and put gorgeous turquoise paint on a willing canvas. Can I do that for a living?
You know, a girl can dream, and so I will dream as BART gently sways. When I disembark dreams stop so reality can start.
But no matter, I can dream again, later. Dreams don't die easy.
And dreams don't wait for the weekend.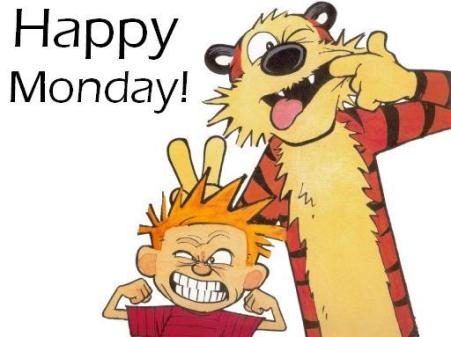 Image from The Miracle Journal.

Here it is, Sunday, January 7th and I'm staring down the barrel of Monday.
It's time to get myself back into gear.
You see, not only does my employer shut down between Christmas and New Year, but I was also able to scrape up enough hours to take this past week off. I've just had seventeen glorious and fun filled days away from work. Days of setting my own agenda. Of not looking at work email. Of working on photography at midnight if that's where the fancy took me because I could sleep in the next day and the next one after that.
Last week I existed in a fabulous sort of limbo land. 2017 no longer, not quite 2018. It suits me.
All good things must come to an end, and so must my extended vacation. Tomorrow, reality slaps me across the chops, as reality is prone to do.
This morning The Good Man and I left our warm and cozy home to venture out into the rainy, wintry cold for Sunday breakfast. Pancakes to bid adieu to vacation and bonjour to 2018.
Through visible breath and rubbing hands together I looked up and saw a bright red maple leaf shellacked to the windshield. "Hey that's pretty," I said and took a quick snap.
Now, I realize that in this simple winter image I somehow exactly captured my mood. No more holly jolly songs and soft Christmas lights. No more Santa and wrapping presents and warm cookies baking in the oven.
It's now winter, plain and straightforward. No more looking forward to the holidays, instead we look to Spring. I have a lot of (needed) California rain to endure this year because that is what the Bay Area does in winter.
This is the long slog, when it's still dark early and foggy mornings and shivery cold.
But soon. Yes soon, the world moves into winter so we can know the spring. Daffodils and cherry blossoms are just around the corner, but for today it's a sodden leaf in cold rainy hazy blue surroundings.
So I won't lose hope. Tomorrow may loom large, but I will pop back to the surface like a bobber and keep swimming. I will have great successes and I will fail a lot too. I will be mad and sad and happy and grumpy and overtired and all the things I was on December 21 when this wild leave from work began.
Okay 2018. I put you off as long as I could, but you are now top of my To Do list and I'm going to tackle you.
Starting tomorrow.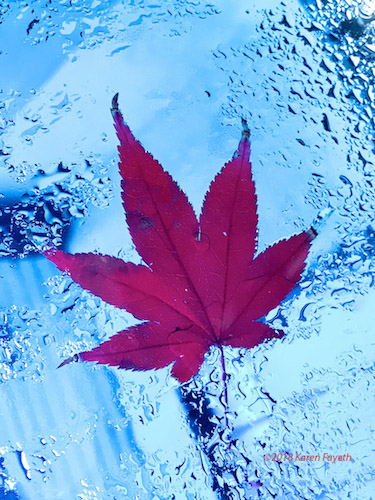 ©2018 Karen Fayeth

…that we find ourselves on the final day of the year 2017. I'm both a little surprised it is here already, and a little relieved too. It is as though I have been anxiously awaiting the arrival of a delayed guest.
So many people are saying, "Ugh! I can hardly wait for 2017 to be over!" and "Good riddance" and bon mots like that.
Sure, 2017 has been a trying year, but remember when we all bid 2016 goodbye with a gruff hacking noise and an emphatic *patooey*?
I keep reminding folks of that, of how everyone was eager to flush 2016. One very nice lady recently asked me to cease reminding. She didn't want to remember that narrative, I suppose. She was too content to be down in her hacks and patooeys and other rude noises regarding the year 2017.
Recently, the musician Taylor Swift was publicly and roundly lambasted for saying she had a good 2017. I mean, she won a pretty ugly court battle, released an album that sold over a million in one week and spun off several number one hits. I don't particularly care for Ms. Swift's style of music, but all in all, I'd say she had a pretty good year. But no one wants to hear it.
Celebrating what is good from 2017 doesn't fit the hack-patooey narrative. We must all be miserable! Blame the year! Blame the world!
I don't think that is quite fair. 2017 has certainly tried the patience of the most gentle of souls, but there is still good to be found through adversity. Not to get all quoty and stuff, but isn't it through fire that mettle is tested? Isn't that which doesn't kill us makes us stronger?
And don't we win by remembering the good even through dark skies?
There are a lot of horrible things to recount from the year. Fires, floods, earthquakes, famine, Congress, hunger, poverty and people treating their fellow humans horribly. I'm sure many a news source will remind us of all of this and more in bright Technicolor photos and videos.
But what if…and bear with me here…what if on the eve of the new year dawning, instead of remembering what was bad, we celebrate what was good? What worked for us in our own lives?
I mean, I'll start. In 2017 I had five short stories published. FIVE. This is the most success my writing has seen in any year. I was boggled as the acceptances rolled in. In 2016 guess how many of my stories were published? I won't make you wait, it was zero. I received zero acceptances of my work in 2016. And I kept on writing. Kept on hustling. And 2017 rewarded my hard work.
By the by, all five are linked in the right column of this page, in case you missed any of them.
In 2017 I completed one of the most intricate and challenging projects in my work life. It was a slog, and I had very little support and help from coworkers or direct management. But I did have a lot of expectations from senior leadership that I'd get it done. And on December 21 I did just that.
In 2017 I went to a photographer's retreat where many professional and experienced photographers looked at a portfolio of my work and congratulated me, gave me good and honest feedback, and began to treat me as one of their own. I went from dabbler to serious photographer in the span of twelve photographs. I was utterly terrified to present in front of that group, but I did it and it was incredibly inspiring. I'm working that much harder on my photography now because I took that chance.
In 2017 I celebrated nine years married (and twelve years total) to The Good Man. Nine years is both not that much and a whole lot. Every day that I wake up and he still loves me and I still love him is a victory.
In 2017 I accompanied my eighty-three year old mother on a tour of the Midwest to visit family. I was scared that something would happen, that I would break the Mom, that it would be a terrible trip, that all of my plans would go awry. Instead we had a fantastic and utterly memorable trip. I both grew closer to many of my cousins and felt so happy to have that time with my mom.
In 2017 I opened my eyes every day and got out of bed and went out in the world with the thought and the wish that today might be another good day in my life. And the vast majority of them were.
And so while it's unpopular to celebrate the year of 2017, I am going to swim against the tide and say Thank You 2017, for giving life, for the journey, for the trials and tribulations. I won't send you off with a hack-patooey, I will instead say, thank you for the lessons, the gifts, the challenges and for showing me that I am much tougher than I give myself credit for.
Thank you, 2017. Rest easy old friend. 2018 just rolled around the corner and will be here in a minute. I'm going to be all right.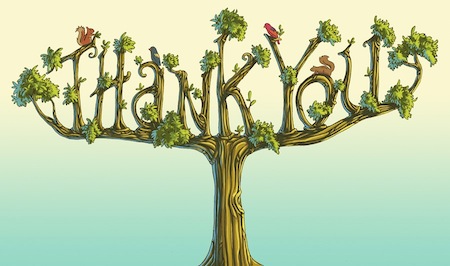 Fabulous image by tsugami on Deviant Art, which allows downloading of images. I believe in giving artists credit for their incredible work, and this image is deeply inspiring to me. Thank you, tsugami.