And so as I was perusing my Facebook timeline this morning, idly reading posts while breakfast was consumed, I came across a post from Chile Monster, a good group of folks that I follow.
Contained in their post was a link to an article about a woman who had moved to New Mexico and her first experience dining at Albuquerque restaurant Little Anita's. She details how over time she learned to love green chile, and now living in Colorado, she found another location of Little Anita's where she could get her fix.
In the comment section of that article was the following quote:

I have the greatest disdain for it. Green "chili" is disgusting gruel. Chile verde is supposed to be made from tomatillos.

– Diego Raya

When I read that, I actually jumped a little as though I'd been touched by a live electrical current.
Then I said aloud to my phone in the quiet dark of my living room, "Whaaat the f*****k?"
It was at this point that I laughed. This had to be a joke. The Good Man wearies of me raging against tomatillos. In California, green salsa and green enchilada sauce are made solely with tomatillos and thus I avoid them at all costs. Occasionally there are some jalapenos thrown in. All heat and no flavor.
That is, as the internets would say, weak sauce.
Why anyone would prefer tomatillos over green chile is a mystery to me. There is actually room in the world for them both. I believe true chile verde has both, but I won't quibble with the adamant commenter.
In the aftermath of reading the quote, I went through many of the stages of grief. I was disbelieving. I was angry. I was sad. Then I accepted that one Mr. Diego Raya is entitled to his opinion. And also his utter lack of taste buds.
Then I realized, let Mr. Raya have his silly green tomatoes. Piles and piles of 'em. Let him have the entire watery crop.
Eat, Mr. Raya, eat! Enjoy every last one.
Just leaves that much more green chile for me and my people.
Move along Mr. Raya. Nothing to see here.
O Fair New Mexico, we love, we love you so…

Image Copyright 2008, Karen Fayeth.

Oh me oh my oh. Sometimes I really have to step back and just wonder what in the hell is wrong with me.
I try to be a normal person, I really do. I try to keep the weird under wraps and show a normal, professional, got-it-together face to the world.
But I ain't got nothing together. It's all just a shuck and a jive.
On Friday, I managed to embarrass myself pretty good.
See, I've been feeling a little bit on edge about the new job. I really, really like the job and my manager and the people I work with and perhaps I've become almost too emotionally attached to this place.
It's an awesome gig! With how crazy busy things have been recently, I have made a few mistakes. One medium sized, one a great big whopper. Wheew. I do hate making mistakes on a grand scale.
I'm used to making mistakes. I always say, "It's not whether or not you make a mistake, it's how you get back out of the mistake that matters." And it's true.
Trouble is, I not only made these mistakes, but being so new I don't even know how to back out gracefully. So I've been flailing at it.
Flailing. Never a good look.
I suppose I am actually grateful that I got sick recently because it took me out of the game for several days. That flu laid me down not-so-gently and gave me respite. And perspective.
Coming back to work I felt humbled and ready to step back in and be more calm and methodical about how I approach my work.
Then there was Friday. For reasons I can't fully explain, I was totally out of sorts on Friday. Quaveringly low self-esteem, a bit of anxiety, and just all around trying and failing to keep it together.
At lunch I decided to head outside. My sister and I had been chatting about this fabulous under eye serum she found and I was off to Sephora to procure some of my very own. I thought it would be a nice bounce to my self esteem.
I got up from my desk and felt pretty ok. Threw my shoulders back and was doing my best "fake it until you make it" strut.
I went out the front door of the building and saw four coworkers (one of them an employee on my team), I smiled and said, "hey, that looks like trouble" and threw my head back and laughed just about the time the toe of my sandal caught the uneven concrete.
Then I went ass over teakettle. Right there. In front of a crowded foyer, lots of people outside, and four of my coworkers.
Oh, and everyone gasped and many people came running over. "Are you all right? Are you ok? Here I'll help you up" was like a loud chorus swarming around my head.
Now, here's the thing: I fall down all the time. My whole life. It's just something I do.
Usually falling down happens in one of two scenarios. 1) I am feeling pretty overwhelmed and "out of it" or 2) I am feeling overconfident.
Well, Friday's tumble definitely falls into category one. Overwhelmed. I tend to lose track of my feet and the results were incredibly humiliating.
Since I fall down so much, when I roll to a stop and quickly assess my limbs, and I realize I'm fine (and since I'm so well practiced at this I'm almost always fine) I start to laugh. C'mon! Falling down is funny!
But I think my sitting there on the ground cackling at myself makes people really nervous. I guess I'm supposed to be upset and crying when I fall. Hell, I'm not giving anyone that satisfaction! I'm going to laugh because falling is totally funny! Even my own tumbles are pretty dang hilarious.
Anyhow, I waved off all the hands reaching out to pull me up and repeated like a mantra, "I'm fine, I'm fine, no I'm not hurt, I'm fine."
I got to my feet and walked away, intent on going to my car and still having my fun lunchtime shopping break, despite the dirt and gravel stuck to my backside.
Then I walked past a picnic table out by the parking garage, near to where all the fuss had happened.
Two young women sat at the table. As I walked by, one said to the other, "It's because she's so fat."
Ouch. That's not funny. That's not ooops I fell down but I'm fine rocking good time Karen. That's just mean.
So I walked away from them and went around the corner and I called The Good Man, because he felt like the only person in the world who might actually be on my side.
And of course, he was. So I promptly started crying. Sobbing, actually.
Thankfully he was nearby to where I work and he came over quickly whisked me away. We had lunch and he said soothing things and he took me to Sephora and I got my eye cream anyway.
Then I went back to work and I was (mostly) fine.
Because when the world is mean and gravity isn't your friend, it's nice to know that no matter what all those people think, The Good Man still likes me and believes I'm an all right person.
I worked for a few hours quietly in my office then I left work a little early and enjoyed my Friday late afternoon.
Today, Monday, I still feel a little sheepish. I am a manager, fer chrissakes and falling and flailing don't inspire confidence from the troops.
Somehow I have to get my mojo back. Not sure how, just need to. And fast.
Maybe I should post an ad: LOST! One mojo. Last seen about a month ago. Really funky and fun. If found, please return to owner. Excellent karmic rewards upon return.

Image found here.

As mentioned yesterday, last week at work included a roomful of auditors which meant that we not only had to be on our best behavior (for a whole week!!), but we also had to entertain these auditors for the duration of their stay.
When my Boss Lady informed her very own team of minions that we were each expected to attend a dinner with the full audit team, I replied, "But I don't wanna eat dinner with auditors!"
Not to one to be easily swayed, she replied, "Well you're gonna!"
And so I did.
Wednesday night last week we went to a local, popular and well Yelp-ranked dining establishment. It is an old warehouse converted to an eatin' place, as is so hipster cool these days.
I found myself seated right next to one of the auditors, a pretty decent guy from Chicago. Conversation was formal and challenging at first. We were both very guarded.
The fare at the restaurant was simple and good. Not great, but got the job done. Thankfully they had a nice wine selection which helped lubricate the conversation over dinner with a bunch of stilted business folks.
At the end of the meal, and full of enough wine to matter, we were all chatting like old friends. As plates were cleared, dessert menus were plopped on the table in front of us. Since it was a busy night in the warehouse food place, the waiter asked us to share dessert menus because they were running low.
Chicago and I leaned in to look over the selection of sweet treats to end the meal.
Since I've had to concede that I actually *do* have lactose intolerance (despite all my best attempts to ignore it and pretend otherwise), looking over the dessert list has become a bit more difficult than has been in the past.
I have to be more thoughtful about my choices.
"So, what are you thinking about having?" Chicago asked.
"Well," I said, "I'm not sure. Maybe that berry crumble?" He looked at the listing then sat back in his seat and sighed.
"Berries not working for you tonight?" I asked.
"It's just that…" he faltered. "You see, it's served with ice cream. And I was recently diagnosed with lactose intolerance."
"You too!?!" I asked, way too over-excited to find someone else with my gastro intestinal dairy related woes.
We lamented together. He told me that he really misses milk, especially a big glass of cold moo juice with a stack of chocolate chip cookies. I lamented the loss of a late night cereal snack. I told him I'm using almond milk these days and he shook his head, "Yeah, that's ok. Not like the real stuff though."
"Yeah," I couldn't help but agree. "And I miss ice cream. Oh, wait!" I said, then dug around in my purse and withdrew four Lactaid packets. Enough for us both.
So we both got sort of happy and turned back to the menu and looked again. "Maybe that ice cream…" he said.
It was my turn to sit back with a thud. "As I am sure you have also discovered, Lactaid is an imperfect solution. I don't know about you, but it helps a little, but not that much."
"Yeah," he agreed. And then we both looked sad.
Then Chicago reached out and turned over the menu to the coffee and aperitifs section. "You know," he said, "We could solve this problem by skipping dessert and having a glass of port."
My eyes widened and I said, "You. Are. Brilliant."
And so we did. Two glasses of ten year tawny port were ordered and consumed and I felt nary a tummy rumble after.
Later, without even knowing it, The Good Man was also pleased with my choice.
Because lactose intolerance doesn't just trouble the afflicted. No, it impacts loved ones too.
I guess I'm learning to live with this terrible, awful affliction.
Good thing I still tolerate wine okay. *grin*

Image found here.

Whew, and wow, and holy cow and other explicatives.
So here I am, back here at the ol' blog and oh-so-happy to be back.
This past week was the first time I've ever taken a break from My Fair New Mexico in the six years I've been at this game. It was really hard for me to step away. Really, really difficult.
Writing somewhere around a thousand words a day about whatever is on my mind is what keeps me sane. Well…as sane as I can be. Which isn't much.
Here's the low down on the time away:
As ya'll know, I've started a brand new job, in fact I've been here just shy of four months. Still a total newbie and trying to make a good impression.
From the day I started this gig, I was told that there was this really Big Deal coming up at the end of April. The big deal is an audit.
A big whopping audit that looks at our department top to bottom. The review includes our systems, our files, the cleanliness of our socks. All of it.
At the end, the head office decides if we get to keep doing what we are doing, or if we are so out of alignment that every project we do requires executive oversight and approval. (there have been entities that have failed the audit in recent history)
Yeah. This is a huge deal. Basically if we failed the audit, our department would face massive cuts, and being the new person on board, well…make your own conclusions.
Only a tiny amount of GIGANTIC stress.
On top of that, my own sub-team had a massive project due on Tuesday of the same week and one of my (senior level) employees was just not getting her job done. Worse, she seemed not to care one whit that we were going to miss the project drop-dead deadline.
Missing the deadline would mean incurring the wrath of the Chief Information Officer of the company, a formidable person. At four months of employment I am still on probation, so incurring the CIO's wrath now wouldn't be a good look for my future here.
And so I was worried. Really worried. Walk the floor at two in the ay em kind of worried. I was getting little to no sleep, working very long days, and filled with massive amounts of stress and worry. This of course, just a short week after The Good Man and I had finished moving to a new town. So no stress there either. *harumph*
To make the long story short, we passed the audit. Yay! And after some yelling and application of heavy doses of guilt my employee finished the project (just barely), so we dodged that bit of unpleasantness from the CIO. I did get a good butt chewing from my boss for letting it get to the very last minute.
So by the end of that week of hell, more precisely by Friday about 10:30am, I was sick with hundred degree fever and sinus pressure so bad I thought my head was going to pop like a kernel of corn in a frying pan.
Brutal. Just simply brutal.
From Friday until yesterday I haven't even been on the planet. Between fever and Theraflu I think I went on some sort of vision quest. I may have seen my spirit animal, I'm not sure. And the Theraflu dreams. My god the angels and gargoyles that haunt my fevered mind.
Today I am mostly back. Running at about 80% perhaps which is a damn sight better than where I was last week, but still not good.
And so, my dear and loyal readers, that is where I was when I urgently posted on April 30th that I wouldn't be writing on the blog for a while.
It made me sad to have to post that and walk away.
Let's not be apart like that again, ok?
Ok.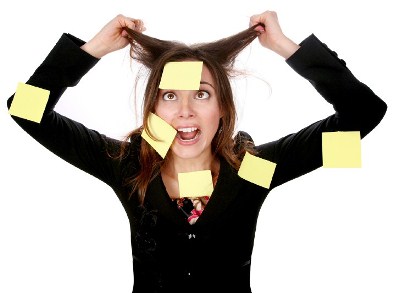 Image found here.

Sleep. What a beautiful thing it is. When it happens.
During my early life, sleep was never an issue for me. I would lay down, think up a story or something in my head, and soon I'd drift into good sleep. Then I'd sleep many good solid hours and I'd wake up feeling fine.
In my twenties when I dated a blues musician and I used to attend his gigs which often ended at 2am. I'd go home and get up and be at work by 8am. I'd work a full day, then come home, go to bed by 7pm, sleep something like twelve hours and be fine. How audacious.
That's how easy sleep has always been for me until the last five years or so. Now sleep is an elusive thing. A will-o'-the-wisp that seems to dance at the periphery, just out of grasp.
I still go to sleep with relative ease, but staying asleep, that's a whole other matter.
I have consulted with professionals on this matter. The answer? "Well, you know, it's common for women of a certain age to have this problem."
Bah! I know plenty of women my age who sleep just fine through the night. I also know quite a few women who struggle like me. Men too.
So last night, as I lay there in my familiar bed in my still unfamiliar home, not sleeping at 3am, I started feeling like I am going crazy. Seriously. The thoughts went like this:
"I am going insane. I mean…truly insane. I am not sure I can keep a grasp on the little bit of sanity I have left. Wait, is someone who is going insane aware of that they are going bugnutty? Or does the slide into crazyville go unnoticed? How does one go insane? Probably like that old saying, slowly and then quickly. If I slip my nut does that mean I have to go into an institution? How will The Good Man deal with that? He would not be happy to have me in a hospital, pent up and pulling at the tethers holding me down while shouting strange things."
Of course, all of that kind of obsessive thinking does NOTHING to help sleep show up again.
So I got up for a while and The Feline joined me. She had a snack, I looked at email on my phone (with the brightness at the lowest possible setting).
After a while we trooped to the bathroom together and then went back to bed. The Feline was snoring within minutes. Sleep was a little more elusive for me.
I woke up with my alarm and reassessed my situation. Am I going insane? I asked The Good Man. He reminded me that lack of sleep sure feels like a short ride into crazyville.
Today, just past lunch time, sitting at my desk, I feel fine. Reasonably sane and a fairly normal working drone. I am tired but I don't feel like my sanity is at stake.
All is well.
Until 3am rolls around again and I'm tearing at the sheets desperately trying to find sleep.

Photo by superburg and used royalty free from stock.xchng.

Earlier this week I received the results of a competition I had entered, and for which I held out great hope. It was related to my writing and even an honorable mention would have been a huge step forward for me.
While entering I knew it was a long shot, but I really believed I had a chance.
Predictably, when the results were announced I was nowhere in the list, and yes, this got me a little down.
That's the trouble, sometimes, with having hope. A burgeoning flower bud of belief can so easily get ravaged by insatiable locusts (over dramatic metaphor alert!!!).
When one is a rather sensitive artist type, it's hard not to feel steamrolled at such times. Then again, what separates the doers from the dilettantes is tenacity.
So after feeling mopey for several days I am starting to rally. In defeat my resolve becomes just that much stronger.
For almost two years I have been using a really wonderful service that forces me to submit writing to literary journals every quarter. They are strict taskmasters and they keep me focused.
Once every three months I send out about thirty submissions, of which most of them are rejected. This means piles and piles of both email and snail mail arrive at my door just to say "you are not a good fit."
Amazing how something like two hundred rejections can really make a girl immune to the woes. It's like a pair of ill-fitting shoes. At first it hurts, then it makes a really painful blister, then finally a callus forms. The thin skin has toughened to endure the scraping.
Like that.
This morning I was thinking back to about seven years ago, back before The Good Man and I had married, and he was living in San Francisco's North Beach. A really cool new art store had opened on Columbus Ave. near his place and I was just beginning my foray into the visual arts. Visual arts were a big departure from writing, which had dominated my creative juices for so long.
I loved everything about the art store and bought quite a few supplies there. One day they had posters up announcing an auction. Customers were invited to submit art works and the store would display them and then at the end of the month, the store auctioned them off for charity.
Great! I was on board. I created an item to give to the auction and when The Good Man turned in my piece for me, he was asked to put a starting bid. Because he loves me and encourages my work, he put the amount of $50 as a starting price instead of starting at zero as most other artists were doing.
Later, when we walked into the store to see my stuff on display, my piece was at the very, very back of the store among the tools and shelves where they stretch canvas. My work was clearly more amateur than the rest of the offerings and it stood out as the only one using the photographic medium, but ok. It was on display which was a huge rush.
When the auction was finished, they called to ask me to come pick up my work. The rather arrogant and sniffly clerk informed me bluntly that my piece was the ONLY one that hadn't sold (meanwhile, he gave us a flyer so we could attend his exhibit of butt ugly paintings at a local small gallery).
I was, of course, embarrassed beyond belief, humiliated and totally crushed. Being judged by a more experienced (and in my mind, more talented) artist just about did me in.
Just thinking about it still gives me shudders of embarrassment. This morning in the wake of my recent defeat I thought again about this experience. I recalled today that among all the donated pieces, my work was the only one that listed a starting bid.
All others put in a starting bid of $0, and they all sold. Snotty clerk said they didn't have a lot of bids and bidders. All of this means that at the end of the auction, someone could have thrown $5 at a piece of artwork and would have won.
Today I understand that instead of being sheepish about that whole thing, I should be proud. I may not have sold my work but I valued my art enough to put a price on it.
Which is stronger? Valuing my own work and not selling it at that auction, or giving it away for free, thus saying the value of my work is nothing?
I know which one I choose. Today I have straightened my spine and I feel a little better.
In defeat, my mettle is being tempered, and that only makes me stronger.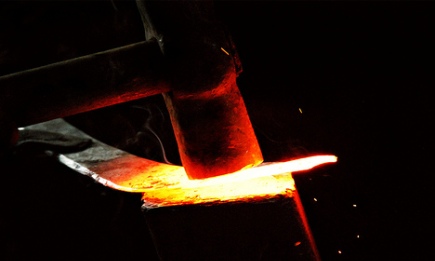 Image from ScienceGuide.nl.

Sheesh. Grownups sometimes. They get so worked up about stuff. Little stuff. I mean, gawd.
: rolleyes :
So whatever, last week I got this piece of paper left on my windshield. It seems that this one guy with a uniform thinks he's all important and stuff and he says that my car didn't have enough adornment. He said I needed to have this orange thing on my car instead of the pretty blue one that was already there.
And I have to give him some money, too.
My car was just sitting at the Bart station minding its own business! Ffft! What a bunch of baloney.
And because this is all a big game of hide and go seek, they don't make it easy for me to get the orange sticker since I wasn't in line the first time they were giving them out.
It's like everyone gets a giggle by how frustrated I get running around asking everyone for a stupid orange sticker. I don't even want the thing! I like the blue one better!
But fine. I played their game and I ran around until I got dizzy and my head hurt and it wasn't funny anymore.
Then I had to write out a piece of paper that means money in their game and sign it and give it to them.
For that big amount of money I wrote down on the thing called a check, they gave me a little orange sticker so I can be one of the cool kids, too.
It's not even that nice a sticker. Plain really. Just has 2013 printed on it and some other numbers. Big whoop. No rhinestones or glitter or gold leaf or anything.
But I guess you are supposed to stand in line when they tell you to so you can pay the money and get one of the stickers. When you move and don't get the message that you are supposed to stand in line and pay your money, then you whiff it by three months everyone gets really mean about it.
Buncha bullies.
Anyhow, here, see for yourself. It's not that nice. The blue one was prettier.
Whatever.
Well played, DMV, well played. Maybe that almost $200 I just gave you can go toward some sensitivity training for your employees. Just sayin'.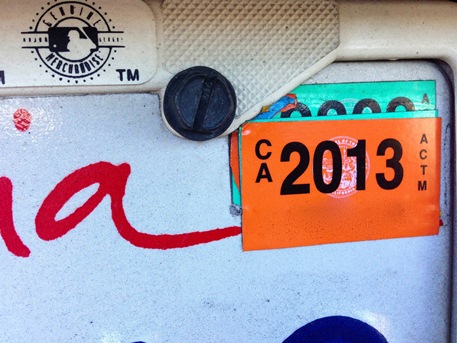 Ok, so I blurred the serial number because this is the internet and who knows where this stuff ends up.

——————

Photo by Karen Fayeth, Copyright 2013, and subject to the Creative Commons license in the right column of this page. Taken with an iPhone5 and the Camera+ app.

Dear Robert Gaskins,
It took only one short Google search to learn that you are credited as being the inventor of a little software program known as PowerPoint.
I'm sure you are a very nice man, Mr. Gaskins, and your idea and invention started out as something good. Positive. Meaningful.
From what I've read you sought to make the business presentation easier and more professional. No more copying slides and text onto clear plastic film and showing it on an overhead projector.
Your idea was so good that you got venture capital from Apple and ultimately the product was acquired by Microsoft. Your little dream is now loaded, by most estimates, on over a billion machines.
This software program was a big step up in terms of sales presentations and other business presentations. It brought a layer of graphic design and professionalism to the talking points of any business meeting.
However, today, on this eve of Christmas in the year two thousand and twelve, I am no fan of yours, Mr. Gaskins.
To be fair, it's not your fault that the business world has taken something you created for good and bastardized it, but as with eliminating pesky vampires means you have to make sure you get that one lead guy, you are just going to have be the focus of my ire.
As I sit here working in my mostly empty office building, the one thing I have to accomplish this week is a PowerPoint deck.
Let's stop here and discuss all the names for what to call a PowerPoint presentation. Apparently we're all too cool to call it a PowerPoint presentation, it's a deck. A preso. Slides. Slideshow.
Whatever. It's evil. It's probably evil mostly because we in the business world are all too uncreative to really use the software as it is meant to be used, as a tool to emphasize talking points when giving a presentation.
But it's not that anymore. Oh no. It's the whole presentation.
Last week I had a meeting with the boss to talk him through my rationale for why I need three additional headcount on my team. He nodded, gave me feedback and generally agreed.
Then he said, "Put that all into a deck so I can send it to Big Boss. No more than three slides."
One hour of persuasive conversation needs to be put on three slides with no more than six words per bullet and six bullets per slide. Then these three slides are to be emailed to another person and I don't get to explain any of my rationale. No, the Big Boss is just supposed to try and figure out all the crannies and crevices and nuances of my business case from just eighteen bullets (six bullets per slide, only three slides).
No one can be expected to make heads or tails of an eighteen bullet point slide deck without someone to walk through it. But decisions will be made based on those eighteen bullets. If I craft them correctly, I get much needed help for an overwrought and overworked organization.
Get those eighteen bullets wrong and we get another year of exhaustion and not enough hands to do all the work.
What was always intended to be an aide to the conversation has now become the conversation.
And that's just crap.
I hope you have a very Merry Christmas, Mr. Gaskins. Because of your little invention, on this Christmas Eve I am cranky as hell and worried about the fate of my team for the next year.
I feel the weight of eighteen incomplete sentences with cool transitions and maybe even a fun graphic weighing heavily on my mind.
You'll forgive me if I don't offer you any egg nog.
Besos,
Karen
Image from Call Me Cassandra.

Last week I went through several days where sleep and I just weren't going to be friends. This happens off and on and it's a real bear to get through.
On top of my bad sleep, I was having crazy busy days at the old place of employment. The kind of days where a little "top of my game" would sure have helped me get through the challenges.
So I was over in the building were our IT team sits because I had to deliver some documents for the signature of a Director of Important IT Things.
I was in his office kibitzing when he asked how I was doing.
"Tired," I said. "Just trying to get through the day."
"Here," he replied, waving toward his bookshelves loaded with candy and snacks of all kinds, "Grab something to give you some energy."
Among the snack packs of Cheetos and Oreos and full size candy bars was a box of 5-hour Energy drinks.
"Hey," I said, "That's probably what I need." I grabbed one and shoved it in my pocket and then took off, late for my next meeting.
I've seen the compelling advertisements for this 5-Hour Energy stuff. The announcer promises us, the worthy consumers, that the energy boost will get us through the afternoon slump we all experience. I know quite a few folks who regularly use these little energy shots (mostly the IT boys), so I was interested.
That said, I can get the jitters from a single cup of regular coffee, so I know I have to be careful about these kinds of things. I thought maybe I could take half or something.
Later, back at my desk, I took out the bottle and flipped it over to see exactly what is inside this magical elixir of energy.
Here's what the label says it contains: Caffeine, huge amounts of niacin, and massive doses of Vitamin B6, B12 and Folic acid.
I thought back about what I know about all of these things, as given my delicate nature, I have to really study the effects of any supplement I decide to ingest.
Caffeine…we all know what that does.
Niacin, gives you quite a flush.
And B vitamins will, in fact, hype you up.
Ok, I get what this is doing. Nothing magic here. In fact, this crap kind of worries me.
Niacin, in high doses, can bring on niacin toxicity. The label shows Niacin at 150% of RDA which while not terrible is still quite a lot.
Vitamin B6 and B12 are certainly very important vitamins, and when in deficiency can cause a variety of unpleasant issues. Most B vitamins come from food and unless people have difficulty eating or digesting food, vitamin B shouldn't be in deficiency. Vitamin B supplements, from what I understand, should be approached cautiously. Prolonged supplement use in excessive high doses (the energy shot bottle says 2000% of RDA) can cause nerve and brain damage.
"chronic administration of 1–6 g oral pyridoxine per day for 12–40 months can cause severe and progressive sensory neuropathy characterized by ataxia (loss of control of bodily movements). Symptom severity appears to be dose dependent, and the symptoms usually stop if the patient discontinues the pyridoxine supplements as soon as the neurologic symptoms appear."
Most people will say that Vitamin B is water soluble and so the body will excrete most of the excess dosage and it's not that big of deal. Mostly, that's true, especially if the excess dosage is intermittent, not daily.
Now let's turn to the sketchy answer to the question about B vitamins in the FAQs on the 5-hour Energy website. This does nothing to make me feel better. Note that the answer moves from "minimum not optimium" and then quickly talks about caffeine instead of vitamins.
Myth: 5-hour ENERGY®contains dangerous levels of Vitamin B12, Vitamin B6 and Niacin (Vitamin B3).

Fact: The amounts of B vitamins in 5-hour ENERGY®are well within safe limits. The RDA (Recommended Daily Allowance) is the minimum (not optimum) daily amount set by the Food and Nutrition Board of the Institute of Medicine. Of course, if you are sensitive to caffeine, have any medical conditions, are taking any medications, or otherwise have any concerns whether 5-hour ENERGY® is right for you please check with your physician before taking it. 5-hour ENERGY® is available in a Decaf version which has only 6mg of caffeine – about as much as a half cup of decaffeinated coffee.
Um, why are they talking about a decaf version when the question is about excess vitamins? Sketchy.
So I'm thinking this energy stuff may be ok every once in a while, but what about these people who use it every day? And several times a day?
Yikes.
Anyhow, we're all big kids and can make our own choices. For me, that little bottle of 5-hour Energy drink is still sitting on my desk, untouched. No plans to down that bad boy anytime soon.

Photo Copyright 2012, Karen Fayeth, and subject to the Creative Commons license in the right column of this page. Taken with an iPhone5 with terrible office florescent lighting and the Camera+ app.

This weekend I arrived early at an airport to climb on my fourteenth airplane of the year so I could head home to the now all too familiar San Francisco International Airport.
In twelve of the first thirteen flights of this year, things have gone very smoothly. One was a bit rocky, but could have been much worse.
Then came flight number fourteen. I suppose it was just my turn.
I stepped up to the security line and pfft'ed at the amateurs around me. Before I even got to the steel table and the plastic bins, I had shoes off, laptop out and a determined look in my face.
As in, this is not my first rodeo.
I stood in line kibitzing with friends. I shoved my bins forward into the tube and awaited further direction. This airport was using both metal detector and backscatter and the TSA agent was alternating the line. One to metal, one to xray. One to metal, one to xray.
I was directed to xray. With a sigh, I took my spot and waited. Then I was waved into the machine and I assumed the position. Feet spread, arms up over my head with elbows bent. Fingers spread.
Did I mention this is not my first rodeo?
I waited. And waited. And thought "damn, the backscatter at SFO is a quick one. This one is taking an eternity."
Finally the TSA agent waved me out of the machine and pointed to a rug with the outline of two feet. That's where you stand and wait for the agent to hear from The Someone in the backroom reviewing scans and reporting back.
So I waited. And waited. The TSA agent kept saying into her radio "Do you have a scan for a female? Results of scan. Results of scan, please."
Nothing. Seems her radio was busted. So she asked her counterpart. He called it in. Three people had already come through the backscatter and given the all clear. Seems that certain Someone didn't have my scan.
The female TSA agent said, "ok, let's send her back in" pointing to the backscatter machine and I nodded. I was ok with that.
The male TSA agent said, "No, she left the machine and she can't go back in."
What?
"I'm sorry ma'am, we're going to have to give you a pat down," I was informed.
I sighed, nodded and raised my arms. "Ok, let's do it," I said.
"You can put your arms down, I have to call for an assist."
So I waited and waited and waited for the pat down lady to come give me a good fondle.
"Do you want a private room?"
"No."
"I will run my hands all the way up and down your legs, between and under your breasts, in the back of your shirt, in the waistband of your pants and in some sensitive areas. Do you understand?"
"Yes."
"Ok, let's get started."
And so the blue uniformed woman got frightfully intimate with me right there in the security area, and I let her. I felt mildly dirty but to be honest, this was not my first pat down. Turns out when you wear a flowy skirt sometimes the backscatter can't see you so well and they pat you down anyway. It's why I wear pants to travel these days (even though skirts are way more comfy).
"There, that wasn't so bad was it? Now I just need to test my gloves. Wait here please."
"Ok."
And so I waited and waited and waited and I heard "uh oh."
I turned to see another TSA agent say to my new girlfriend, "You got an alarm."
"It's these gloves again, I swear this is crazy!" she replied.
Oh those pesky, pesky gloves. Silly gloves. Naughty gloves giving off an alarm meant…
Every item in my possession had to be wiped and scanned. Everything, including the Hello Kitty popsicle mold I'd bought there at the airport (a gift for a friend's toddler).
None gave off an alarm, but I wasn't finished yet.
I was then invited into the private room. Was this like the champagne room at a strip club? Only I'm the dancer? I hoped to make some killer tips off of this routine.
This time not one but two female TSA agents came along for the fun. I got to keep my clothes on, but they felt me up real, real good.
Let's just say…they were quite vigorously able to confirm that I was in fact NOT the next underwear bomber.
Ahem.
After this mauling, I was set free to move about the airport.
I reported to my friends that I needed a Silkwood shower and maybe a Cinnabon to get through the trauma.
We opted instead for a TCBY non-fat yogurt cup. Amazing what sugar can do to make you feel better about this mean old world.
To be fair, it could have been much worse. I had plenty of time before my flight and I was very cooperative with the TSA agents, which meant they were very cooperative with me.
But I just can't get past the fact that I had to be mauled, molested and detained because their radio malfunctioned and their backscatter machinery burped and their gloves are known to set off alarms and yet they keep using them.
I was just trying to get back home.
Before this crazy ol' year is over, I have two more planes to ride. May those trips go as smoothly as twelve of my fourteen flights thus far.
Waltzing with the TSA sure was fun, but I think I'm over it.

Image from Toonsville.


Writer's block. It's on me again.
Who or what should I blame? My brain overburdened by a global job and a lot of work? My blabbermouthing about how easy I could flow words to a friend over happy hour drinks last October? Fatigue?
Or is it simply the ebb and flow of creativity? Today the stream runs strong. Tomorrow it's drier than the Rio Grande in July.
I don't know but I'm frustrated all to heck by the lack of rhythm and flow to my writing. I've still produced some stuff but lately it feels labored.
Today I was reading back posts and I actually envied myself for how easy and effortless it seemed even just a year ago.
The more I feel frustrated, the less likely The Muse wants to play.
Ok, so let's just not take anything very seriously at all.
Back to free form, free association. It's a self-indulgent exercise. And I dig it.
I'm playing the Unconscious Mutterings game this week.
Revealing!

Tenure
::

That thing that all professors want, right? Means you are all dug in there like a tick and ya ain't going anywhere. Mainly it's a good thing but I gotta be honest, there are some rather tenured folks in my non-academic job that really are more roadblock than firebrand. Tenure can lead to laconic in a hurry. I appreciate the guy who has been here thirty years and knows everything about everything. But dammit, a little open mindedness would really help my days go by.



Baptism
::

The other side of the coin from tenure. Yesterday I interviewed a really good candidate for my job opening. He asked what is the onboarding process. I wanted to sugar coat it but lying isn't my style. "Um, drinking from the firehose? Baptism by fire? And other cheeky colloquialisms to say there isn't an onboarding process." He replied "Oh." I said "Hey, don't worry, you would be surrounded by really good folks. One person has been here ten years. The other person just one year. They can both give you amazing perspective." He seemed ok with that answer. I hope so because he seems like a good candidate.



Holders
::

Right now, at this moment, my badge holder thingy that is clipped to the waistband of my jeans is digging into my side. Excuse me for a mo'….there…better. Whew.



Irritation
::

Yeah, the skin at my side, right above my hipbone is pretty irritated. A little bit of skin was pinched under the clip of my badge holder. I *hate* that. Ow.



Academics
::

There is this guy I work with who has somehow adopted me as his friend and mentor. God knows why. No, seriously, this kid has a far brighter future than I ever did. He's working full time (and a lot of extra hours) and he's going to school for his Master's Degree. Good lord. While I did fairly well in the academic arena, that day I walked across the stage and took possession of an MBA, I knew there was no way in hell I would go back to college.

That said, I often think about going to school to get an MFA. I wish I was brave enough to have gotten an MFA back when I was college. Business school just seemed like a smarter option. Sometimes I wish I could go back in time and talk myself, just a clueless kid at NMSU. I'd discuss with her that an MFA is a fine educational option. Then I'd tell her that when that one kind of cute cowboy at that one party suggests you two split a bottle of Mad Dog that you just say no and run. The hangover was simply not worth it



Mug
::

When I started working at this office, my second level boss, ie The Boss of my Boss, had this really funny, kitchy coffee mug. Something made by his kids. I always thought it was odd because it was really in contrast to his super buttoned up and uber office professional style. But he seemed to like it. Right now he's up for a huuuuge promotion and I notice he's swapped out the mug adorned with his kid's artwork and "have a good day daddy" to some quiet, sedate, professional mug. It makes me kind of sad. I suppose I shouldn't blame him for living up to expectations.

In other mug news, when I was in England and at my company's facility, my boss was on travel for one of the weeks I was there and he said I could sit at his desk. Well, the folks in that office enjoy tea breaks in the morning and the afternoon (so freaking civilized!!!) and they invited me to join. I didn't have a mug and the plastic cups in the breakroom didn't seem heat-proof, so I dug around my boss' desk and found a mug. And I used it. All week.

At the end of the week I carefully washed it and put it back in his drawer next to his jar of instant coffee. I put a note inside

"Dear Boss – I used this cup all week. On Friday I scrubbed it with soap and very hot water, but it still contains the germs of a minion. Just thought you should know. –K"

I don't think he's found the note yet or if he did, shook his head and threw it away. My boss is a very ramrod straight former military man with an easy going personality. Which I why I like picking on him.



Charge
::

Brrt-drrt-drrt! Chaaaaarge!



Percent
::

Where I live I have an assigned parking spot. This is like gold in the Bay Area and I'm glad to have it. Of course, it's a narrow little spot over by the trash bins. My Jeep fits the spot but doesn't leave me a lot of room to maneuver around the sturdy concrete pole and the rubbish bins.

Every morning when I leave and every night when I come home somebody has left some castoff bit of stuff by the bin in the narrow space I have to walk around my car. One day a broken suitcase. Then a broken Ikea cabinet. Then a busted table. A roll of carpet. A shopping cart. A bag of old shoes. A busted rug cleaner. These are all true and accurate things left in my teeny tiny space over the past week.

So every day I move that crap over and every day a new thing shows up. I know who is doing it, a guy just moved into the building and he's casting off stuff. That said, I'm a hundred percent sure I'm going to kick his ass if this doesn't stop. I hate my parking space as it is (last week a pipe busted over my spot and dripped a lot of water on my car), but I firmly believe finding his garbage in my parking spot is grounds for a sturdy steel toed bash to the shins.

I own such a pair of boots. I'm just saying.



Clears
::

I appreciate how nice it is when one clears the broken and busted stuff from your apartment home. But I'm going to clear his kneecap off his leg right soon.



Selfless
::

Yeah. Kind of a funny word to show up now. Uh oh, there's that non-practicing yet Catholic-upraising guilt coming on.

Let's see, on that commandment list there is something about not wanting on your neighbor's spouse. And not wanting on your neighbor's stuff. Nothing about not wanting to apply bruising retribution on your neighbor. I'm good. Right?

Oh fine, I shall do an act of contrition, eat (beer battered) fish for my Friday lunch and think heartily about what I've thought about doing.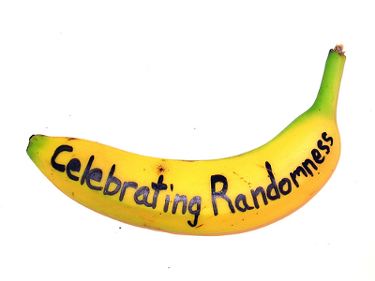 Image found in several locations on the net, but unable to find attribution. Will remove or provide attribution details at the request of the owner.


Look at it, isn't it lovely? It's own glimmering constellation. A shimmering planet hovering in space, reflecting the rays of light.
An ethereal orb. A beacon. A sign.


Or.
The m-effing new ding in my windshield. This was caused by a rock flung from the tires of a big truck as I drove down 101 yesterday afternoon.
It's only mildly funny that it happened as I was smack in the middle of a great big yawn. Biiiig sleepy yawn and then *whang*.
And then the curse words. Lots and lots of curse words. A string of expletives befitting a sailor on shore leave.
Because, of course, this window pock is right at my eye level on the driver's side.
Which means in addition to the other eight thousand things I have to do this week, I now have to deal with my insurance company.
One of my very least favorite things to do. Just above a DMV visit for a new driver's license and one rung below annual lady physical.
Rattin' smattin' rootin' tootin' gall durn window ding.
Gah!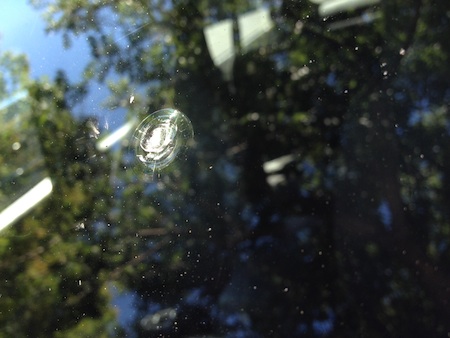 Photos Copyright 2012, Karen Fayeth, and subject to the Creative Commons in the right column of this page. Taken with an iPhone 4s and the Camera+ app.


It's a blisteringly hot summer day in Albuquerque and mom has hauled her three monkey children to the swimming pool at the Coronado Club (inside of Kirtland Air Force Base) to cool off and work off some energy.
I've swam and swam until all my digits are little prunes and then I swim a little bit more for good measure. Exhausted, I finally drag myself out of the pool to lay on the scalding hot concrete and let the sun dry chlorinated water from my arms and legs.
Mom is out in the grassy area surrounding the pool reading a book or chatting with friends. She always finds a lot of folks she knows at the Coronado Club. She's been coming here since she was just eighteen.
I find my mom and plop into a lawn chair with my beach towel. Starving, I gulp down a sandwich or some cold fried chicken or whatever fun stuff mom has packed into the ice chest.
As the late afternoon sun begins to cast slanted shadows on the ground, if I'm lucky and have been a good kid, I'll ask my mom for some money and she'll agree. Cash in hand, I'll dash to the food stand and procure a soft serve vanilla or chocolate ice cream in a cone.
I'll bear the thing proudly, like Lady Liberty and her torch, then I'll savor every last drippy bite.
Ah, summer and ice cream were made for each other.
However, lately, something dark and insidious rumbles inside of me, irrevocably breaking the summer fun and ice cream connection.
Seems I've developed a little ol' thing called lactose intolerance.

It ain't right. It's some cosmic comedy, it has to be. Dairy and I are friends from way back. Ok, I can't stand fluid milk, but sour cream, all manner of cheese, ice cream and half and half in my coffee are what make walking in this mean old world seem tolerable.
The Good Man marvels still at the vast array of dairy products I have in my fridge. I have a whole drawer devoted to cheese! Well, I used to…
Me? Lactose intolerant? It just isn't even funny. Not one little bit.
I took my concerns to my doctor who nodded thoughtfully and said, "Well, you know, that happens pretty frequently to people over the age of forty. It's common as we age."
Great. That makes me feel ever so much better.
I use Lactaid and it helps some. It is, at best, an imperfect solution.
The only real cure is to stop eating dairy entirely.
Well that ain't gonna happen.
That said, I have cut waaaaay back. And because the universe has a really excellent sense of humor, I also get rumbly tummy from soy milk, the most common substitute.
So far hemp milk and almond milk are my frontrunners for adding to coffee and having an ice cream-like treat.
They are fine, but just…not the same.
"I scream, you scream, we all scream for almond milk iced dessert" just doesn't have the same ring.
Because we don't all scream for that.
*sigh*
Image is, of course, The Scream by Edvard Munch, and is used under Fair Use as the image is considered Public Domain in the United States.
This week's Theme Thursday is: ice cream


Ok, I gotta vent out a beef I have with the internet.
While it's a wild and wonderful place, it's also hell on the English language.
Ok, let me step back, I do enjoy a good LOL Speak as much as the next guy.
But that's all in jest, right? I like to torture the English language once in a while myself. I love words and putting them together in different ways and seeing what happens.
I can make fun of the language because I respect it so much.
Here's the cranky part…over the past week, I've seen five, yes honestly five different misapplications of the word voilà.
Now, someone might quibble with me that the word voilà is French and not English so what's the big deal? Who cares if it gets misued?
I do.
Like avant-guarde, bon voyage, cul-de-sac, critique, and faux pas before it, the word voilà has been adopted into the English language.
And so when I see it spelled wah la, walla, wall ah, waalaa, whala and other variations, I end up grinding my back molars into dust.*
I don't know why, of all the poor grammar and misspellings out there in the wild web, this one bothers me so much. But it does.
So for those who wish to use the word voilà but can't seem to sort the spelling and that little accent thing over the a, might I suggest the following internet meme words for your use:
Bam
Badabing!
Blammo
Bazinga
(ok, moving out of b expressions….)
Shazam
Ta-da
Zoiks
And many others. Or hell, make something up. I respect something made up so much more than a gross misspelling of an innocent word.
Suffer the little letters, come unto correctly spelled words.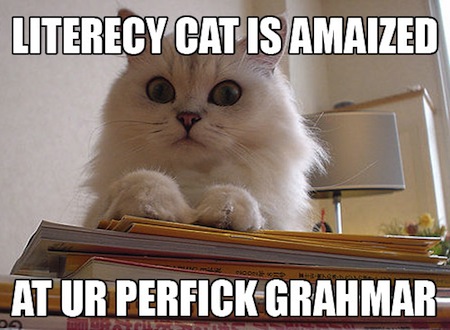 *A phrase liberally borrowed from my rock star cousin and used without his permission