A two pack of good news! No, not Tupac, may he rest in peace, but a jam-packed, happy, good thing, ain't-it-grand, times two!
I have been waiting a REALLY long time to share the news that over the summer two of my stories were accepted for publication.
Now both are finally published and out there in the world, flapping their little wings and taking flight.
I am SUPER proud!
Here's the details:
You can find the magazine cover and link to each of the stories in the first column on the right side of this page.
Or…
I'll just tell you.
The first is a story called "When Opportunity Knocks You Down" and it's published in The Griffin Literary Journal, 2015 edition.
I wrote this story over fifteen years ago and I have always just loved and truly believed in it. The words capture a lot of what I was feeling in those first years living in the Bay Area and prowling the streets of vibrant San Francisco.
I have edited and shopped and polished and shopped this story for so long, determined to find that one person who got what I was trying to say.
Turns out it was the editor of The Griffin, Dr. Donna Allego, who was the one I've been waiting for. Seeing this story finally make it into print is just beyond my wildest dreams.
It's a real testament to tenacity and accepting that a story will get a lot of no's (like about 150 of them) and can still eventually find a yes.
Whew!
Here's where you can go to read the story
Or go to the The Griffin Literary Journal main page for the link to download the entire edition.
Yay!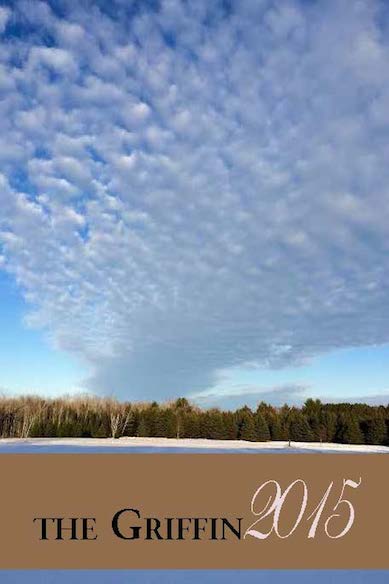 The second story is a little bit of a surprise. It's such a quirky little tale that even as I was submitting it to a lot of magazines, I was just sure no one would pick it up.
To my utter shock, it was quickly snapped up on it's first round of submissions by Ragazine.cc, The Global Online Magazine of Arts, Information & Entertainment.
This acceptance process was a one eighty-degree turn from the one above. Sometimes that one quirky story is just in the right place at the right time.
The story is called "The Seal" and the genre is a bit of a departure for me. It was written for the final round of the 2014 NYC Midnight Flash Fiction Contest. I loved the story and really believed it would do well in the final round of the contest.
We were just twenty writers who made it through to the final round, whittled down from a starting number of about 1,500. My odds were good.
Turns out this little story didn't even place in the top ten. I was irked. There and then I decided that the best revenge for that stinging loss was to have the story published. A royal eff you to those judges.
I just had no idea it would be accepted so quickly! Double eff you! LOL!
I had a lot of fun writing my story about the Inuit god of icebergs and I hope you have as much fun reading it!
You can find the story here.
While you are there, poke around the other corners of Ragazine.cc, it's a really cool place.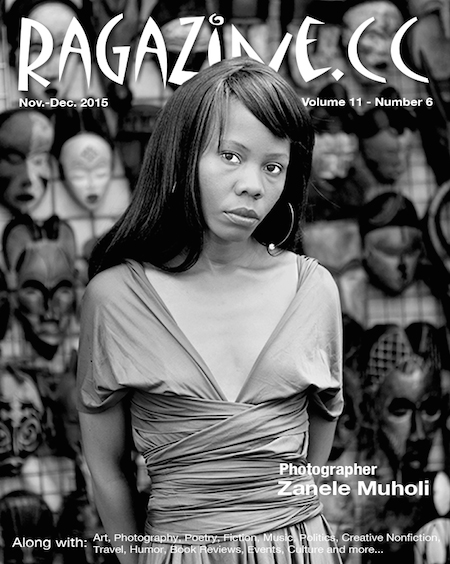 So yay! Give 'em a both read when you have a moment.
I'll be over in the corner celebrating times two!

This morning at an hour not early enough to avoid crushing commute time travels, I navigated my old Jeep through some swirls and whorls of Bay Area traffic and found myself on Highway 80 approaching the Bay Bridge.
As I did, I was thinking about the planned upcoming visit from my best friend in the whole world, and how excited I am to see her. Been too long.
I was listening to a shuffle of whatever music is on my iPhone by way of calming my nerves when a real old song came on, one of my best pal's faves (a Waylon Jennings tune if you must know). As often happens to me in this crazy mixed up life of mine, what I saw with my eyes was the Bay Bridge but what I wished in my heart was that I was somewhere else.
Something about the springtime makes me miss New Mexico pretty ferociously. I let some memories in and found myself landing in a place called Lake Valley and the abandoned schoolhouse where we used to go to dance. That's a whole other highway then were I was in that moment.
All of this reminded me that I once wrote about Lake Valley so I went into the archives and pulled this post up from 2007. I had to edit it quite a bit because, well, my editing skills have improved a bit since then.
So here's a memory. Do click on that link to the Baxter Black piece if you get a chance. He says it better than I ever could.
Happy Dancin' Friday to you, wherever you are today.

—————-


When memories reach up and grab you

Originally published March 26, 2007

Lately I've been on quite a jag of reading the works of one noble New Mexico-born left handed cowboy poet named Baxter Black.
He's a good friend of my "adopted dad" (my best friend's father) and I had the chance to meet him face-to-face back in college. Of course, I've heard plenty of his stories over the years.
I was heartened to see that my local library carried a good selection of Bax's works. They make you smile, make you think and make you outright laugh yer bum off.
I just got done reading one of his collections of NPR material called "Horseshoes, Cowsocks and Duckfeet".
One selection from that book is called "Lake Valley" and man oh man, that almost made me weep with homesickness. It also made me smile to know that two people, some twenty-five years apart in age, have similar memories of the same place and similar events. That's the staying power of Lake Valley.
Back at NMSU I used to go to dancing at Lake Valley with my best friend. She's the one who turned me on to it. Her parents used to come along for the fun because they went to NMSU too, and they danced at Lake Valley (probably along with Bax).
I remember at the dance they used to charge a family rate of $20. My fill-in dad would gather up all us scraggly college kids, blonds, redheads, brunettes, short, tall, thin, stocky and all about the same age. He'd lead us to the door, point to our gang, tell 'em that was his family, throw 'em a twenty and we'd all get in.
You know, in our way, we were (and are) family. [insert my best wistful smile right here as I miss my best friend for like the hundredth time today, already]
The way Bax describes Lake Valley in his writing is just how I remember it. When I was dancing, it was with a band called The Rounders and they played the old songs. What a talented group, The Rounders. They even played at my best friend's wedding. Now THAT was a party.
At the end of this post is a photo I found online. It's how the schoolhouse used to look when it was still a school. Ok, imagine that, but with no desks and a lot more years on it. That's pretty much how I remember. See that riser there at the end? Where the teacher would sit? That's where the band would play. It was a long narrow room so we had to dance in a long oval. Like Bax said, as we danced, the floorboards would give under your feet and they weren't particularly even and a few nail heads were popped up, so you had to mind your feet. But oh it was a hell of a good time.
I've never felt quite so free, happy and in touch with the simple easy joys in life as I did dancing at Lake Valley. I miss the feeling of flying I'd get dancing a polka with my very tall and very dear friend Larry. I loved the camaraderie of wrapping arm around arm and doing the Schottische and Cotton Eyed Joe ("stepped in what?").
And, as Bax said, when the band took a break, we'd all migrate outside to cool off and dip into someone's ice chest for food, beverages and the telling of a few good stories.
We were all community then. We were bound by our heritage and our lives in New Mexico. Under that bright moonlight we were all inextricably connected, and it felt so right.
Ah the memories. If I let 'em, they'll take over my whole day.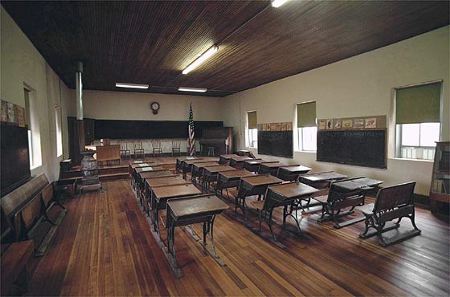 Image from Living Ghost Towns.

It may seem kind of funny to say it on December 19th, but I miss Christmas.
It's just six days away and there is time yet to feel the entire joy and ho-ho-ho of the season, but honestly, I just don't think it's going to happen.
It is the nature of the work I do that December is an incredibly busy month. This is not just at my current employer but has been true across the entire span of my career.
Ramped up work and steep deadlines mean it becomes awful hard to plan and decorate and celebrate and feel the joy that is the holiday season.
It's hard to feel much more than incredibly damn cranky, to be honest. The kind of tired and cranky that not even a Captain Morgan spiked egg nog can fix.
When I was a kid, I used to love Christmas. Ok, sure, every kid loves Christmas, but for me it wasn't about the presents. It was about the magic.
I loved the ritual of pulling out the box packed with ornaments and greeting each one like an old friend before hanging it on the tree. (This is still one of my favorite parts of the holiday, by the way.)
I got into the prep and planning for the baking that my mom and I would do. Sugar cookies with colorful frosting. Biscochitos. Mom's divinity fudge. Cinnamon rolls. Tortillas to go with posole. The windows would steam and the house would smell heavenly.
As it got closer to Christmas, I'd begin the prep work for luminarias. The dirt, folding the bags, making sure my mom got the right kind of candles.
Sometimes we'd pile in the car to go see the lights. We'd drive slow down good blocks so we could take in all the lights, the crisp air outside tinged with the unmistakable scent of burning piñon logs.
Then home for some nog, mom might light a bunch of candles and put on soft Christmas music and I'd look out our big picture window to the world outside and dream.
My mom had this funny little candle, something she had bought from Avon and it only came out at Christmas. It was very fancy, gilt gold on the outside and red on the inside and some holly berry spice something fragrance to the candle. If I close my eyes I can still place the scent because that smell was so very Christmas to me. That along with our advent wreath and a few other candles put a soft flickering glow to my world and made me calm and peaceful.
As the years passed by and I became an adult, I tried to keep my own Christmas traditions alive including baking, having a real tree on which to hang all of those ornaments from my childhood, and lighting a bunch of candles on Christmas Eve.
New traditions came along as well, like looking for a fun white elephant gift for the office party and finding a pretty dress or two to wear to friend's parties.
But over time even this has changed. Very few companies do holiday parties anymore. My current employer is so uptight about the various cultures and religions of the people who work here that they barely acknowledge that a holiday is forthcoming. And even if they did, there wouldn't be any holiday party during these times of budget austerity.
Most of my friends now have kids and they are focused on family things, which is fine. It just means no more grown up parties to attend.
Then there was that fun holiday break in which to rest, recoup and get ready for the new year. That's also a thing of the past. We don't get any time off next week other than Christmas Day and New Year's Day. I could take vacation, but I blew what I had in my vacation balance on my trip to New York (and it was totally worth it).
This year the twelve days of Christmas will entail no partridges or pear trees, but a lot of Karen a leapin' to get work out the door before the 31st.
I wanted to make cookies and bought the ingredients only to remember that my mixer is in a box in our storage room and I don't even know which box. The Good Man said he would disassemble the storage room to help me find it, but I decided no. Too much work.
It should be said here that we've lived in our place for a year, but I work so many damn hours that unpacking boxes on the weekends just feels like more work. And so it goes…
It seemed like I felt the happy holiday feeling, really and truly, for a little while during our trip to New York. It's awful hard to look up at the tree in Rockefeller Center and not feel the holiday spirit. But that time in New York is like a little bit of encapsulated perfection, not just about the holiday joy, but in many ways.
And then we came home and my nose went back to the grindstone and the willingness and want to and give a damn just sort of frittered away.
We have a real branch wreath on our door and a real tree in our house and somehow I just can't summon up the joy and peace and magic of the holiday season.
This makes me sad.
I know that I'm the one that has to make the holidays bright. The spirit of Christmas lives inside of me, and it's on me to bring it into reality.
But somehow this year I just can't find it. Maybe next year.
.
.
.

(I just reread this post from last year. Evidently a holiday lament is my new holiday tradition. LOL on me.)

Memories of Christmases past. I made these mints, a family tradition, just last year.

And the earth turns and the seasons change and yet, the patterns remain.
This week I attended the same trade show as I attended last year. It's a landmark in my company's year.
The progression is something like: Summer. Performance reviews. Attend trade show.
It's overwhelmingly large and despite this being my third year attending, it never gets any easier or less overwhelming.
Last year was particularly challenging, and I wrote the post you'll see below. Rereading it, I'm back there in that same time and same place.
In fact, I was reminded of the post when I walked past that exact same mailbox on that exact same street and stopped. "Oh," I thought to myself. "Yeah. Last year. A very, very sad day."
I had to stand there a moment and let the sadness in. I had to mark the time. I had to make sure I didn't forget.
"Then I straightened my spine, threw my shoulders back and walked ahead to meet my boss because he's in town from London and has terrible jet lag."
Because over time, some things change and some things don't.
Happy Friday, ya'll.

_________________________

Originally published October 6, 2011

Yesterday was not what I'd call an ordinary day by any definition.
Let's roll back a few days to give you the backstory.
On Friday I stood shoulder to shoulder with my best friend inside an auction barn in Las Cruces. We tried to talk over the drone of an auctioneer and watched the local 4H kids walk their animals around a pen while local businessmen bid up the price.
On Tuesday, I stood on the show floor of one of the largest IT conventions in the US, surrounded by the drone of booth workers shouting out to passerby as I tried my very best to be all business.
I have to say, it was a bit disorienting. I guess that 180 degree turn in the span of just five days is the closest example I can get of who I am. Both auction barn and big corporate.
Yesterday was my second day attending the show and I was doing my best to stay grounded in the midst of the chaos that is any trade show.
While waiting for a morning meeting, I idly checked my email on my iPhone. I saw a note from one of my aunts letting me know that a dear uncle of mine had passed away. He had gone through a long and valiant battle with cancer, and for a while he got topside on that demon. Sadly, just yesterday he lost the fight.
I was instantly crushed and heartbroken. I couldn't begin to imagine how my aunt must be managing. I'd sat with my mom in the days after my dad passed, and I know that for a woman to lose her husband of 40-plus years is a long, sorrowful journey. It is a world turned upside down.
Glancing at the clock, I saw it was time to go, so I put on my game face and got back to work.
Later I had to meet with a Senior VP of the company who demands answers as he fires off questions from a fire hose and I do my best to keep up. He's brilliant but irascible.
After I finished with Mr VP, it was off to another meeting with a telecom carrier, and then a hardware manufacturer, and then…and then…..
It was a brutal day and I had gotten up extra early to get to San Francisco through morning traffic and suddenly the lack of sleep caught up with me. My legs and back ached.
But I pushed forward.
When the day was mostly over, it was time to go to the big celebration to close the show, a huge event put on over at Treasure Island.
I changed clothes in a dingy bathroom and then set out for the meet-up spot to catch a shuttle bus. I got myself turned around and walked about three blocks in the wrong direction, only to turn and walk back against of tide of city people at the end of their day.
I was tired, sweaty, in pain and generally DONE with the day when my iPhone buzzed. The Good Man conveyed to me the sad news about Steve Jobs.
As I had worked for the man for a decade, I felt a certain affinity for him and at that moment, it was the straw that broke me.
I leaned against a mailbox on New Montgomery street, while cars honked, police officers directed traffic and busses coughed fumes, and I cried.
I cried because after traveling then working at this show, I am worn down to a nub. I cried because I did a terrible job of comforting my godkids last week as I found myself at a loss to explain why their pigs had to die. I cried because my uncle was a good man with a good life but grief never gets easier. I cried because the passing of a legend means the end of a very profound era.
It's just a little to much death in too short a time frame.
Sometimes when it's all built up inside you and the pressure cooker is about to blow, and you've found the end of your tether, crying is just a real good way to let off some steam.
It only lasted a few minutes. Then I straightened my spine, threw my shoulders back and walked ahead to meet my boss because he's in town from London and has terrible jet lag. He relied on me to help get him to the right shuttle. And my supplier expected me to "say some words" to the team. And every one expected me to be adult and professional when I felt anything but.
Thankfully I met up with a couple friends out on the island. They handed me beer and gave me nodding, knowing looks.
And today, while still sad, I'm trying to be myself again.
Or in the immortal words of Stevie Ray Vaughan, I'm "walking the tightrope/both day and night"
Image from Agent Faircloth

There I am, a random sunny weekend day in suburban Northern California, with a bag of groceries in my arms and holding hands with my husband.
We're headed to the car in the parking lot when a low, slow Honda Civic rolls by. The car has been lowered, the wheels are miniscule and from inside the car comes some techno music. Not the multilayered computer-mixed techno of this modern era, but a thin synth-pushed techno that was quite reminiscent of the dance club music of the late 1980's.
And suddenly I am no longer on a grassy knoll outside of Whole Foods in suburban California, but I'm wandering over the Paseo del Norte bridge and stumbling down Avenida de Juarez.
And I am inside Alive, a bar just over the border in Juarez, Mexico. If I listen hard enough, I can hear the sound of tequila slammers hitting the bar, syncopating with the terrible music blaring from the terrible sound system.
Alive, a venue located underground (the irony was not lost on me) with a tan blown-foam covering on the walls and a trip-worthy ramp leading to the bowels of the nightclub. I'd remind myself as often as possible not to touch anything and mind my own business.
But a bucket of Coronitas and a few slammers later and hey, let's dance!
And me with my walnut sized bladder begging myself to hold it because the bathrooms at Alive were awful. Just…frightening.
But who cares! I was young! I was invincible! I was the only responsible person in a group of very irresponsible college kids. We were having fun. In another country. With no parents in sight! Freeeedom!
Yes, I was young and in my prime and not something like 43 and worried about jobs and money and is that cereal I just bought gluten free because wheat gives me tummy rumbles and oh yeah, did I get hemp milk because by god I'm lactose intolerant too. And can you read the label on this box because the print is too tiny and I sure as hell can't read it.
It was a fleeting memory and I told it all to The Good Man. He replied "You and I had very different lives."
And I suppose that's true, we did.
But I can't shake the memory. It's not that partying in Juarez was a particularly good time. I was always the "good kid" and worried to death about all my friends and how to get them all back home safe and intact. I worried that one of the guys would get in a fight and we wouldn't have enough money to pay the Federales to let him go. I worried my pockets would be picked clean by the kids (I had fended off more than a few). I worried that if the time came to run that I would be the one not running fast enough.
None of that really sounds like fun.
Those times are long past, something of stories and fairy tales as I wouldn't go near Juarez for all the tequila in the world now.
I guess that memory on that sunny California day was something like fond reminiscence? I think it is more my youth that I miss than the crappy bars like Alive and Spanky's and The Tequila Derby.
While searching for photos of Alive, I found this story on CNN. The author perfectly describes what it was like then and what it's like now and does a much better job than I did.

Juarez was fun – before it was dangerous.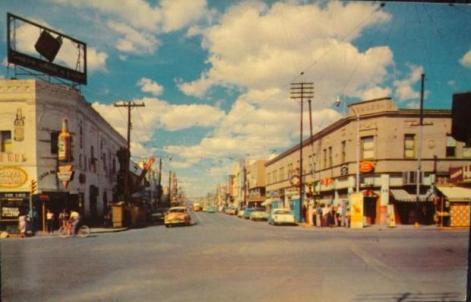 This 1950's (or maybe 1960's) era postcard, oddly, comes closest to my memories of Avenida de Juarez. In the late 1980's that big bottle over the liquor store on the corner (left side of the photo) was still there.

Image from an eBay posting selling the original postcard.