Perfect posting for a Friday…
On Monday I had an early morning video call with a company in London. Oh those pesky time zones. Did you know that the US and the UK go to Daylight Savings Time (British Summer Time) about three weeks apart, and the US goes first? Monday was the first workday after the US moving ahead an hour, while the UK didn't.
Yeah, I remembered that in the small hours of the morning and quickly dashed off an email to sort out the timing. Thankfully everything worked out.
To prepare for the video conference, I got up extra early and came into the office to set up and test all of my video gear. I just moved into an office a couple weeks ago and my video gear was in a heap in a drawer. Great.
I was able to quickly get it set up and tested and then ten minutes before the call, I was ready to go.
Ten minutes. That is a funny amount of time. Not enough time to really get anything going with work. I mean, I could have dived into email but then I just knew I would get engaged in something and would lose track of time.
But ten minutes is also kind of a long time to sit around and do nothing.
So I did what any adult professional in my situation would do. To "test" my video camera set up, I fired up PhotoBooth on my Mac and played with the effects.
I tried the one with hearts around the head, then the birds around the head. I tried the one that gave me frog eyes and one that produced a disturbing cartoonlike square jaw.
But none were quite as impressive as this. Let's call it Alien Accounts Receivable Clerk. And your payment is overdue.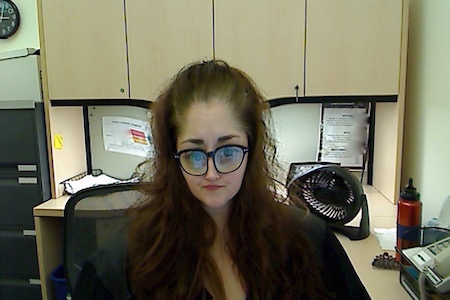 "Please remit payment or I will be forced to terminate your account"


So yeah, when the top of the hour finally rolled around, I entered the video conference still giggling.
A little too jolly for a fairly serious meeting with stoic Brits. *Ahem*
But I cleaned up my act, greeted the others on the call and then behaved like a grown up for a WHOLE HOUR!
Amazing. (hee, hee)

Photo ©2016 Karen Fayeth, taken with the PhotoBook App on my Mac and ten minutes of downtime plus post Daylight Savings Time exhaustion on my hands. Subject to the Creative Commons License in the right corner of this page.

Hoo boy, back in the saddle again after a weekend trip to my Fair New Mexico. Let me tell you, it's hard to get into the ol' groove after being back in my homestate.
I found myself in southern New Mexico over the past four days for the occasion of my goddaughter's sixteenth birthday. She is amazing, beautiful, smart as a whip, sassy as hell and genuinely caring.
She has been easy to love since the day I first met her tiny little self. She was barely a month old when her mom brought her along and met me as I came off the plane at the El Paso airport. My world has not been the same since.
The occasion of her birthday celebration meant that I also got to see quite a few people I hadn't seen in years.
The thing that really sticks out to me from this past weekend was not just seeing a lot of dear friends who go back quite a few years, but getting to know their kids.
Time has marched along and many of these kids are now teenagers or older. So much more than a fun lump of baby or a capricious toddler. They are getting to the age where you really start to see who these kids are going to be.
What a lot of fun to see what so many of my now grown up and responsible friends have created. Look, back then I would have voted some of my tribe to the sidelines in the game of propagating mankind, and yet, their kids have turned out pretty damn awesome.
As I hear about these kids moving into their adult lives, getting married, graduating college, being responsible members of society, I also had to sit down for a moment and contemplate just how fast time marches on. And on. And on.
So many times I found myself saying "Really? Working a full time job? Getting married? Graduating college? Wow. I remember the day you had that adorable baby. Damn."
One old friend summed it up when she told me she'd just moved her youngest into her own place. "My husband and I looked at each other and said, 'Now what?'"
Now what indeed. Friends who are around my age, kids raised, possibility of retirement on the horizon and a new life awaits.
Wait a minute, aren't we going to a Corbett Dance tonight?
Oh no, Karen, that was twenty-five years ago.
Nina Karen needs to sit down. Bring your Nina a piece of cake, would you dear?
Those old hands on the clock keep pressing forward, ever onward, whether I'm ready or not.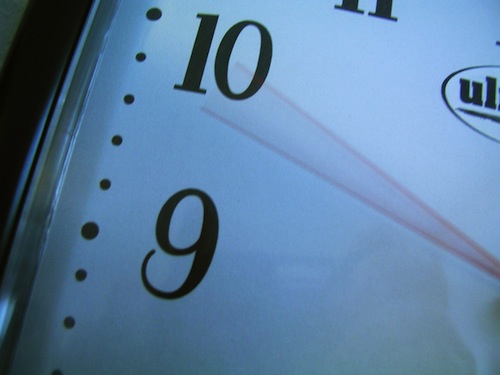 Image found on freeimages.com

Oh boy is it gone. I have, for years, gone on and on in the pages of this blog about my personal anglophilia, a love of all things British.
Perhaps it's time to invoke the saying "familiarity breeds contempt" as it applies to my waning interest in the sovereign subjects of the Queen.
Oh, I suppose those oddball Brits will find their way back into my good graces, but it may take a while. The reason you haven't seen a lot of my words around these pages and the reason I had the great fortune to travel to Dublin and then to Amsterdam over the past months was due to a very large project that is rapidly boiling along at my place of employment.
One of the main reasons I was hired to work for this joint was my previous international experience. My current employers don't do a lot of that and what it takes to become a world player is quite substantial, so this project is been groundbreaking in many ways.
We're far from over, but we're getting there. I have been cooped up in conference rooms in three countries and participated in many video conferences with a group of very standard issue British citizens. And they are starting to wear me quite thin.
That fun little lilting British accent starts to grate the nerves after ten hours of intense negotiations.
That cheeky sense of humor makes you want to punch a wall.
That squishy style of confrontation makes you long for a Clint Eastwood style smack across the chops.
When I went to Britain two years ago, I delighted in every moment I was there. The food, the sights, the people, the everything! Even inspecting all of the coins and bills felt so dear to me.
Well, that was fun, but the fun's worn off.
I now see the good people of Britain in a much different light. I once heard that "moaning (the British term for complaining) is the national pastime." And that wasn't even a joke. The ability to complain about everything from the idiosyncrasies of residents of other countries (a much beloved pastime) to the temperature of the water from a water cooler (not making that up) is an art, a sport and a hobby. All the whining gets to an American soul after a while.
I know Americans are often viewed as being far too friendly and upbeat, and I've been known to gripe with the best of them, but sometimes you just want to have a moment where every little thing is simply going to be all right.
You know who really ruined the Brits for me? The Irish. At this moment I can hear the screams and howls of my UK colleagues. They have told me, repeatedly, that the Irish are boring. Pretty standard opinion.
The Irish are anything but boring. They are the most cheerful, upbeat, hilarious people. Take a long gander at Irish history, look at the waves and waves of hellfire and damnation they have endured. Including the most recent thirty years!
Look at the strife, the upset, the horrors they have baked into their DNA. And then tip a pint and laugh your ass off, because the good people of Ireland won't complain. They'll laugh about their own misery, joke about their pain.
So maybe my Anglophilia is now Irishphilia? Yes, I did just make up that word, why do you ask?
In the time I spent in Dublin I found all of the things I liked about England with none of the complaining. And a cracking good sense of humor.
Maybe what happened is the Irish stole my love for the Brits and did so with charm and a gleam in the eye. The reserved, closed in, afraid to be embarrassed, must complain even when having fun British suddenly look, well, dare I say? Boring.
Take me back to Ireland, I still have some fun to attend to there!
Or, perhaps, let me finish my big project and back away from these fine British citizens for a while. Time and distance may make my heart grow fonder.
(The irony is not lost on me that I spent almost 700 words complaining about people who complain.)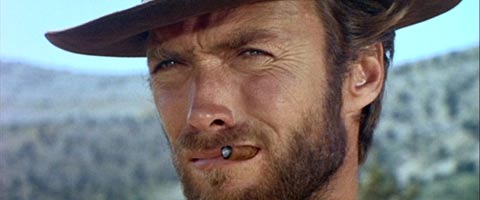 Image found here

"Hey baby, you smell nice!" she says.
He grins, "thanks, it's Calvin Kle—"
"ROWR" goes the leaping jaguar.
"Why can't I ever meet a guy who lives longer than ONE date?" she wails.
: cue sad trombones :
My little story is a parable. A lesson. A warning.
Seems that large kitty cats with big claws and big teeth get a little fired up for….
…wait for it…
Calvin Klein Obsession For Men.
Makes 'em nutty. Makes 'em curious. Makes 'em lusty. Serious, click the link and let the knowledge seep into your brain.
(Regarding the feline in your home, your milage may vary, but give it a try. Ol' Scratchy might just become Fluffy McLapcat.)
Jaguars, tigers, snow leopards, cheetahs, pumas, ocelots, tapirs, peccaries and coatis, oh my!
Hey baby, wanna see my ocelot?
I learned this random fact this morning while perusing the news over a onion bagel.
Now you know it too.
My work here is done.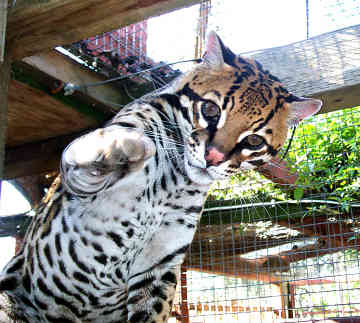 Hey baby, how YOU doin'?

Image found here.

That is a great post title. It really is. I could go anywhere after that.
But I have something in mind and I promise I am sober as a judge as I tell my tale. (Then again, I know quite a few judges who like a little splash in the coffee mug.)
Yesterday afternoon, during the joy of a holiday from work, I went outside to take some photos. My photography club is back in full swing and this month's theme is black & white or contrast. I had already taken one photo that I really love and was looking for my second. We get two entries each month.
Lacking any good ideas, I went outside to see what I could see, snapping here and there and everywhere to find something.
My skills in black and white photography aren't that good (I like color), so I was shooting lots of different things so I could learn and enhance my ability.
About an hour into my backyard photowalk I remembered that around the corner is a magnolia tree in full bloom. I think the unseasonably warm California winter has confused the poor tree.
I headed over to take a look and found it still blooming, so I snapped and snapped lots of photos. I set up shots. I fiddled with my camera. I enjoyed the late afternoon golden light.
And then as I looked at these flowers through my viewfinder, I realized something…….
Some of the magnolia blossoms have faces.
Below I present my evidence.
This was the first face I saw. I thought it was just a one off:

Photo © Copyright Karen Fayeth, 2014


But wait, there was another. Less obvious, but definitely a face: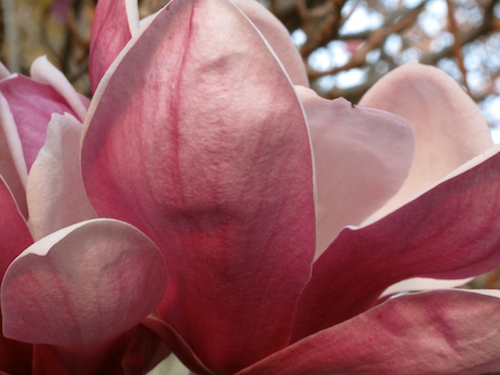 Photo © Copyright Karen Fayeth, 2014


And another. This one I thought looked scary at first. The more I looked, the more it seemed to be laughing with leafy arms spread wide open: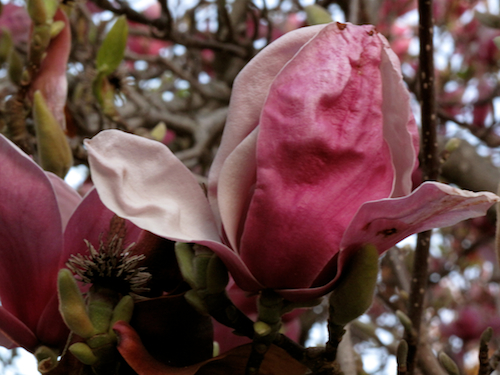 Photo © Copyright Karen Fayeth, 2014


And another, this one more cranky: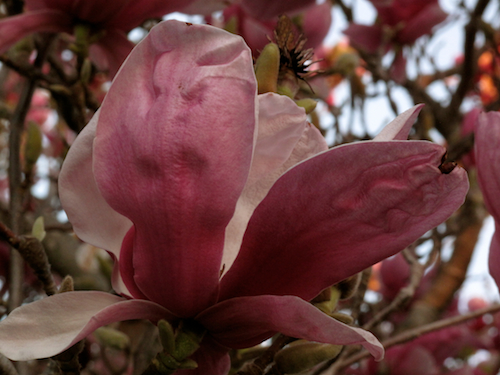 Photo © Copyright Karen Fayeth, 2014


Then this one, with a little bit of a surprised rounded O face: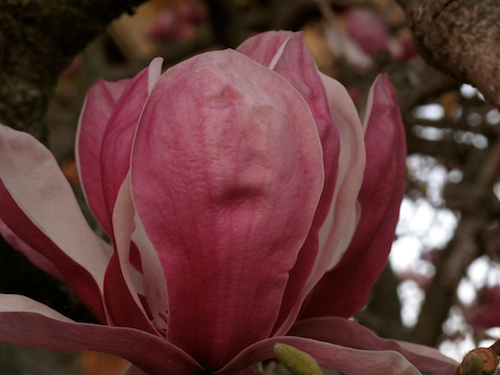 Photo © Copyright Karen Fayeth, 2014


I call this one the Picasso as it takes a little to see it and the face is a bit askew: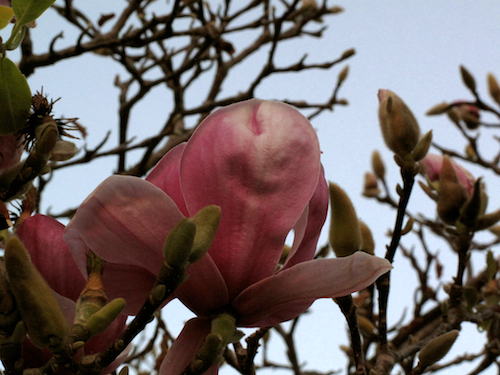 Photo © Copyright Karen Fayeth, 2014


Then I noticed that Laughy and Cranky seemed to be having a little party together: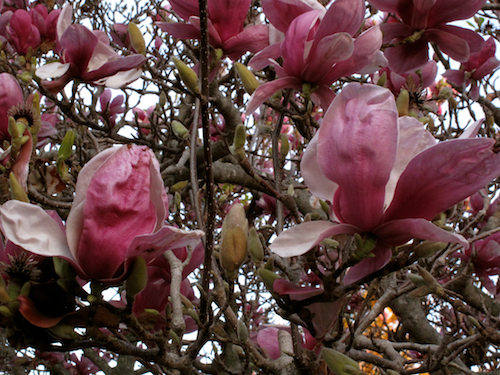 Photo © Copyright Karen Fayeth, 2014


Everywhere I looked, there were little magnolia faces looking back at me. Grumpy ones and happy ones and wilty ones and crazy ones. Little sweet smelling blossom faces everywhere my eyes fell.
I giggled with the joy of it all, reveling in the ridiculously silly ways of Mother Nature.
Then a couple pushing a stroller walked by. They looked at me from the sides of eyes, wondering at the crazy wild haired lady laughing with the tree.
Their toddler girl said to me, "Look! I have a Hello Kitty on my pocket!"
I replied, "You sure do!"
That toddler understands. She gets me. To a child with a Hello Kitty on her pocket, the lady laughing with the tree is just fine. Quite normal. To be expected.
I'm so glad someone understands.
Meanwhile, I'll never look at a magnolia tree in quite the same way again.

_________________

(side note: I believe the most definitive magnolia photo I have ever seen was taken by my friend and fellow New Mexican, Avelino Maestas. I knew whatever photo I would take of the magnolia blossoms would pale in comparison to the photo I used as my phone's wallpaper for well over a year. Salud, Avelino!)

All photos © Copyright Karen Fayeth, 2014 and subject to the Creative Commons license in the right column of this page. Taken with a Canon G10 and touched up a bit in Photoshop.