Subtitled: An Open and Passive Aggressive Letter To A Jerk
Dear Festering Canker on the Butt Crack of Society,
On the weekend after the American Thanksgiving holiday I see that you managed to find yourself, and maybe a few of your slackjawed mouth breathing friends, in my neighborhood.
I can't blame you because I live in an awesome neighborhood. Those houses that line the block are old, pristine and outrageously expensive.
It's a neighborhood so nice I can't afford to live here. Well, I mean own here. My economic status is evidenced by the nearly fifteen-year-old vehicle that I have to park on the street in front of the building that houses my teeny tiny apartment.
One of my neighbors who also lives in a small but well appointed apartment had parked her nearly decade old Volvo behind me on that fateful day. I know her, she knows me. We park near each other a lot.
So yeah, there are some really rich people who live on my block, but my neighbor and I are not among them. We managed to slip our middle class selves unnoticed into this nice neighborhood and enjoy the benefits of tree lined quiet streets and a walking score of an outrageously high 93.
I can see how you might show up in this neighborhood and see the opulence and think to yourself, "I need to mess some sh– up."
And so you started with my neighbor's Volvo. About eight months ago this same very nice person had a different Volvo, but a drunk college brat came careening through our street and bounced of her car and several others (thankfully I had parked across the street from her on that night) thus totaling her beloved old Volvo. That thing was a classic. She was heartbroken.
But her insurance kicked in and she lovingly replaced it with this used but in good shape model. You decided to be "cool" and rip the side mirror off of her new/used car. Ripped it clean off and left it dangling by the electrical cords. Aren't you so clever?
Then you set your sights on my Jeep. You popped the passenger side mirror out and folded it over. It's an SUV so it's okay to do that. It's a tough offroad vehicle and I've moved past bendy Willow branches that were stronger than your weak sauce.
It appears you wrestled with it a little bit because the case is cracked but your underdeveloped arms weren't strong enough to twist it off of my Jeep.
Pause here, hand to heart in honor of my Jeep people.


So, since you weren't able to complete your impotent act of vandalism, you then moved to my radio antenna. Yes, my Jeep is so old it still has an old fashioned non-retracting antenna that stands tall, reaching far into the universe to pull down radio waves and send them to the interior of my vehicle.
I have listened to hundreds and maybe thousands of baseball games on that radio using that antenna. Jon Miller's voice so deep and bassy that it vibrates the cheap factory installed speakers in the doors. Well, speaker and door, singular. The driver's side speaker hasn't worked since 2005 and I never bothered to get it fixed.
But that's not the point.
You got your giggles satisfied by ripping the antenna off my car. I can see from the clean spot in the dirt on my Jeep you had to lean in a little to get that done. I hope my antenna gave you a valiant fight. I hope you tore some skin when you ripped the metal and then carried it off.
You know, I grew up in the kind of place where there was really nothing to do on a weekend when school was out. My friends and I did some seriously stupid shit, too.
The quest to steal lawn ornamentation comes to mind. As young bucks we'd get a little sloshy and then go on the hunt for lawn ornaments. The people and culture of New Mexico tend to lend themselves to neighborhoods littered with plastic and clay items purchased over the border and brought home then proudly displayed on patchy grass and dirt lawns.
So yeah, we took stuff, but we always treated it nicely and often we'd go out on another night to return the things we took. Not always to the same lawns, granted, but the intentions were good.
All that by way of saying that I get it, the need to be young and dumb and act like an idiot.
But for eff's sakes! There is A LOT to do in this town. We live in a hotbed of unique things to do, and not even all of them cost money.
Nah, you wanted to leave your little limpy mark on the world by destructing the property of some people who value our tired old hoopties the most.
Congratulations. You win. You got me.
I will rebuild. I will eventually have my antenna replaced. For now I listen to either scratchy FM stations or I pop in a CD. Yes, my car is so freaking old it still had a CD player.
And as the Christmas seasons dawns merry and bright, my wish for you, dear vandalist, is that Santa Claus takes a giant squat in your stocking while smashing your favorite ornament to bits.
And that someone takes something that you value very much and vandalizes it.
Happy Holidays!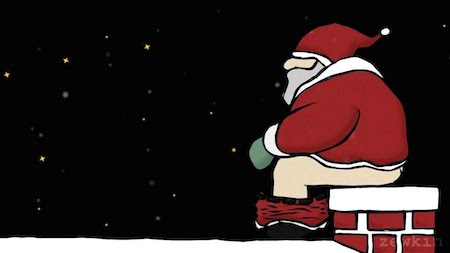 Image found here.

"Practice makes perfect," they say and, "If you do something for 10,000 hours then you will be a master."
Well, horse hockey is my answer to that.
If the delineator for adulthood is the age of 18, then I have put in a solid 236,682 hours at this craft, and I still haven't figure out how to be a master.
In fact, I may be worse at it than ever.
Sure, I get up in the morning and I go to work and I make a paycheck and I pay my taxes and I usually vote and I have insurance and a 401k and even a will. All the trappings of being a grown up.
But I still would rather have cookies for dinner and silly cereal for breakfast. I still throw little tantrums when things don't go my way. I still need naps and need to believe in Santa and I still want to play with toys and fly kites and occasionally I just need to melt down.
I can pay my taxes but the very thought of buying a house terrifies me. I can make decisions that impact millions of dollars at my job and then sometimes can't decide if I want orange or lime flavored candy at the store. Then I buy and eat both and cry because my tummy hurts.
This thing, this adulthood, it doesn't get easier.
And hell, I don't even know where the border lies, the place I can cross safely and know for sure I have arrived into adulthood.
Some might say it happens when you have kids. Fair play, I guess. But I have a lot of friends with kids that I wouldn't call the model citizens for grownup-itude.
When my dad died, that probably was the closest for me in knowing what it means to be an adult. I grew up pretty fast when, for better or worse, that was thrust upon me.
But even that wasn't enough to be the final frontier for me. (mmm, Frontier. I could go for a cinnamon roll right about now)
This past month some things happened with my "lady guts" that signaled the beginning of a long journey. When a woman's life turns from the dog days of summer into Autumn.
Discretion keeps me from going through all of the gory details, no one needs all of that. While I'm far too young for the "main event," my body has let me know that the pre-game show has started and the players are starting to take the field. (nothing like a sports metaphor to describe a lady issue….)
I'm not ready for this. I'm not grown up enough for this. I'm not an adult! I have put in the hours, many hours of long grueling practice and still…still I find myself at this age and at this earthly turning of a season far from being an expert at adulthood. I am jack of many aspects and master of none.
Maybe that is okay. Maybe that is what being an adult is about, the continually wondering if you are "grown upping" correctly. Paying taxes and eating ice cream sundaes with reckless abandon (while popping Lactaid, because that's a mature thing to do).
And on my next bubblegum ice cream sundae, I will be decisive enough to get both nuts AND sprinkles on top.
Because I'm young enough to want them both and old enough to pay for it.
So there. Take that! This is how I'm doing grown up and no one can make me do it differently!
Nanny nanny boo boo on you!
Adults are always asking kids what they want to be when they grow up because they are looking for ideas.

— Paula Poundstone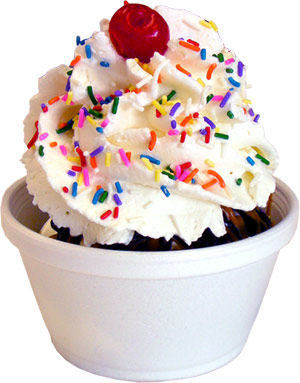 Image found here.

Mmm, hmm. There are things I know and know with certainty. There are things I know that people deny. There are things I say that are fundamentally true but are denied time and again by those around me.
Know this, good readers of my blog: Squirrels are vermin. They are not cute, they are not cuddly, and they are not adorable. They are rodents and should be treated as such.
I say this to the squirrel huggers and they tell me that I'm being silly. I say plague and they scoff.
So here's how we are going to play this today. I am going to repost something I wrote in 2007. And then at the end I'll give you an update to show you just how exactly 100% right I am.
Then I will do a superior dance. You'll have to just visualize that one but know I'm dancing hard like I'm counting coup.
I am a woman of the west. The real west. The range land, unpopulated and dirt covered west. I know things. Behold.

____________________________

First published June 12, 2007

So, where I live, we have a lot of squirrels. Now when I say "a lot of squirrels" I don't mean "oh my, there's quite a few out there". I mean a whole horde, an army, a remuda, of squirrels.
They run around everywhere, up and down power lines, around trees, hither and yon. When I go for a walk at noontime from work, I walk down this one street and they scatter in all directions like a squirrely sea of doom.
People here think they are cute. Find them amusing. The fluffy tails make them laugh. People here FEED THEM. Yes, they put out food for the little b*stards.
They don't understand my revulsion, my utter HORROR that these vermin are allowed to roam free in a civilized society.
They don't understand this because I am a New Mexican. One of the bonus features of being raised in New Mexico is, da da dummmmmm, bubonic plague.
In fact, according to an article in today's ABQjournal, there have already been four cases this year, including a boy who died.
To quote the article, "Plague, a bacterial disease, is generally transmitted to humans through the bites of infected fleas but can also be transmitted by direct contact with infected animals, such as rodents, wildlife and pets."
Unh huh, no wonder every little rat with a fluffy tail gets the suspicious eye from me. Early on in life my mom would yell at all us kids to stay back from any wild creature, especially the small rodenty kind.
I will not draw one of those beady-eyed plague-carrying varmints closer to me or my home! I live in a duplex and for a while my next door neighbor put out bird seed with no cover or protection from the squirrels. I would stare horrified out my living room window to see a swarm of the things eating with reckless abandon in my back yard.
THE PLAGUE!!! THE PLAGUE!!!!
In my old place, a couple of squirrely warriors had an epic territory battle on the roof right over my apartment. Not only did I have to hear the squeals and the death call of the loser, I *freaked out* about the dead rodent right there over my doorway. As you know, fleas leave the dead rodent searching for a new home.
I shall print out the referenced article and keep copies handy for the next person who looks me and says "how can you not like squirrels, they are sooooo *cute*!!"
I'm keeping an eye on you, you plaugey b*stards!!!!

____________________________


And now, the update and my vindication:
Plague-Infected Squirrel Closes California Campground

A plague-infected squirrel has closed a California campground for at least a week, according to Los Angeles County health officials.

The squirrel, trapped July 16 in the Table Mountain Campgrounds of Angeles National Forest, tested positive for the infection Tuesday, prompting a health advisory and the closing of the campground while investigators tested other squirrels and dusted the area for plague-infected fleas.

…L.A. County health officials are urging Angeles National Forest campers to avoid contact with wild animals, steer clear of squirrel burrows and report any dead squirrels to the department of health. (emphasis added)
Oh! Oh! There it is. The I Told You So Dance.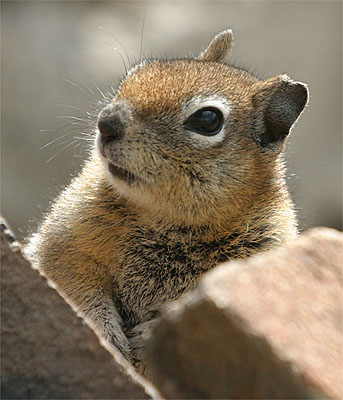 Don't look at me! Don't! I'm so ashamed.
: deep breath :
Ok, here's the thing. I didn't MEAN to purchase tweenie teeny bopper music. I really didn't. I swear it!
It all started out innocently enough. I was in my car. It was a bright sunny day. I had the windows rolled down and I was feeling all of my wild oats.
I was at work and driving across town midday to the other building and going to see one of my favorite coworkers and life seemed pretty darn good.
The car radio was tuned to the local popular station and I caught this sort of fun little summertime kind of song with a break in the middle for some Flo Rida.
Now, I love me some Flo Rida. Not ashamed about that.
The song was something about some boy singing about the girl being a "troublemaker" and I thought the Flo Rida break gave it some gravitas.
I found my rear quarters grooving to the beat and a hand tapping the ol' steering wheel. I smiled a little about all the times some cute boy in my life has called me a troublemaker. The spring-into-summer sun and nice memories worked for me.
Later that day I went home and went to YouTube and watched the super cutie cute Brit boy doing his little thang lip synching to the song. I watched another of his videos and was charmed then went straight to iTunes and bought his whole album.
I fired the thing up and started listening to all fourteen tracks.
Oy vey. That's when I realized my mistake.
The two songs I'd heard are the best of the album. All the rest are overproduced crap. Bouncy tasteless boy band crappitty crap.
And I bought the whoooole album. Damn.
When I realized I'd simply bought the one boy version of One Direction I was quite embarrassed. Very embarrassed. Shocked, sad, grief, and then I laughed. A lot.
Then I turned on Stevie Ray Vaughan to cleanse my ear canals. That helped me get right.
As my blues friend used to say at the end of the night, "Did you get healed?"
Thanks to a beat up old Fender and the talents of a good Texas boy, I sure did.
Too bad about the electronic copy of the bad stuff. I can't fling electronic bits out the car window while doing 85 mph on I-25 north out of Las Cruces. You know the place, right near the first rest stop? It's where I once flung a good portion of an ex-boyfriend's cassette tape based music collection, just out of spite.
It's a real fine resting place. I would fly to my fair New Mexico just to get it done.
Ah well. Technology. Whatareyagonnado?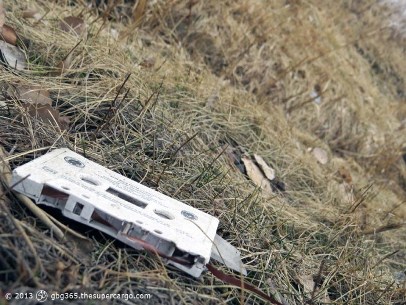 Image found here.

May 20, 2013 by
Karen Fayeth
·
Comments Off

on Who Is The Grown Up? Huh?
Filed under:
adorable
,
angry
,
anxiety
,
commuting
,
cranky
,
crazy
,
damn kids
,
don't bully me!
,
drama
,
exercise
,
Friday
,
growing up
,
hey kids get off my lawn
,
kids these days
,
lazy
,
learning
,
life
,
make it work
,
Opinions
,
parenting
,
play through
,
polite
,
safety
,
The Good Man
,
walking
,
worried‬
,
yucky
So of course, I'm the jerk.
Friday afternoon after a long week at work and dealing with more than the average load of dung, I was ready for the weekend.
The Good Man was working in a town quite a bit farther away and we had plans to have dinner with friends. Because we live in a place that has too damn many people, managing commute time traffic is "a thing". This means that I eschewed my car and instead got my shoes on. Late Friday afternoon I found myself walking to the nearest BART station about a mile away.
I had been too lazy about getting ready and was up against it in terms of time, so I walked at a pretty fast clip. I was keeping up a good pace so I could catch my train.
Now, sideline comment here, I haaaate when I'm out walking on trails and tracks and as someone approaches from the opposite direction, they don't get over. So then I'm run off into the weeds in my haste to make room. Me, always me. So few OTHER people make room.
I also hate clueless people who don't move over on sidewalks. Who stop dead center in front of the door into a business. Who stand in the middle of the aisle at the supermarket. It's all about lack of awareness of surroundings and lack of caring about what is going on in the world.
My folks taught me to be polite and taught me to be considerate. This lesson is strong in me and I can see other parents didn't value this quite as much as mine did.
So of course, as I walked down a long sidewalk past many shops and restaurants, I was already steaming a bit about the lack of consideration from fellow mankind. I had already been run off of the sidewalk and out into the very busy street by a group of "ladies who lunch" who refused to move from dead center of the sidewalk. By a youngish guy riding his bike on the sidewalk straight at me who wouldn't move over or into the street. By a guy with two huge dogs who could not have given less of a damn. By a lady with two toddlers who are clearly fine unattended on a very busy sidewalk.
So I was steamed. I just wanted to get to the freaking BART station. And to see my husband.
Finally I found a stretch of clear sidewalk and I kicked in what tiny afterburners I have and picked up my pace.
It was about this time that a pretty little goldilocked girl, aged maybe twelve or thirteen, came toddling out of a building. Her friends followed behind. Clueless, of course. She walked right in front of me then stopped. My big ship does not veer that fast, especially at speed. I tried to avoid her but instead I glanced into her shoulder. As I passed, I said a rather stern "excuse me!!!" and kept walking.
Except…I heard the notebook that she had been carrying under her arm hit the pavement. I'd jolted her so hard she dropped her book. I wanted to keep walking. Screw it! I thought. She had stepped in front of me. Cut me off! Not my fault!
But I realized analysis of any outsider (and certainly her helicopter parents, had they been present) would say that I am the asshole in that situation. I am the jerk. I am the grown up and precious little curly blonde sunshine teenager is the in the right.
Even if I am right, I am wrong. The court of public opinion says "think of the children! It's all about the children!" even though special snowflake was clueless and in the wrong. Nope, I'm still the wrong one.
So I stopped. I turned around. I saw three little shocked wide eyed little girls with bow lipped mouths registering disdain. I leaned over to pick up her notebook, but one of her friends already got it. I said, "I'm sorry, darlin', I didn't mean to run into you. Are you ok?"
She said, "I'm fine." And I said, "Ok, again, I'm sorry," and she said "It's ok" then I turned around and walked off quickly, now later than ever for my train.
As I walked I now felt sheepish and mad in equal parts. Sheepish for slamming into a little girl so hard she dropped her notebook. Mad because what the hell!? Get out of the way!
Argh!
When I was a kid the world did not revolve around me, but now as a childless by choice adult I have to revolve around other people's ill mannered kids.
Not something I can solve. Just wanted to air it out. Thanks for the group therapy.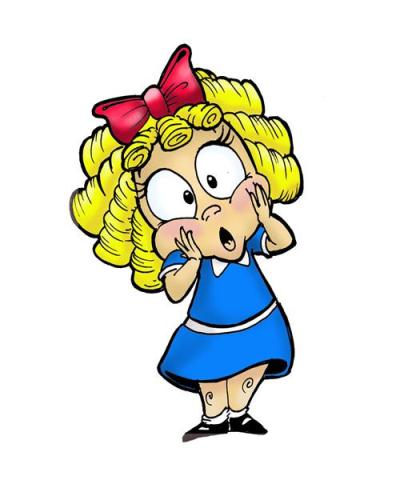 Image found here.