The holidays are over. Tinsel and paper all swept up and gone. Yesterday the trash men hauled away bones of the Christmas ham.
And Monday, I go back to work. Rather, I drag myself reluctantly back to work.
Here in the heart of winter, there are cold days ahead. And rain. And grim skies to match my grim demeanor.
What's this, then?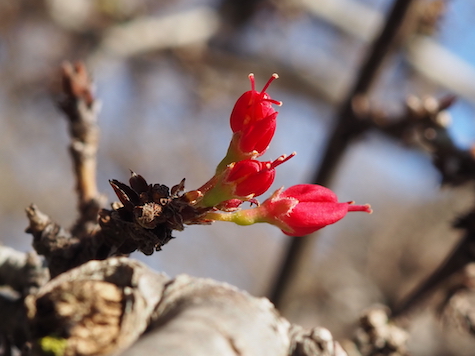 ©2019 Karen Fayeth

A tiny blob of bright pink in my yard that I noticed today when returning from the grocery store, where candy canes and festive platters have given way to "healthy selections" and Valentine hearts.
I stepped closer, peered in between the branches to discover…
A single cherry blossom. Ahead of its time, but ready to be kissed by today's warm California sun. Soon the rest of the tree will follow suit. Soon. But not yet.
And what is that over there?
©2019 Karen Fayeth

A little cocoon, snug in a fur coat, warding off the shiver. A magnolia blossom, in very early stages. What is gray and fuzzy now will soon be creamy pink, fragrant and bold, seemingly overnight. Soon. But not yet.
Oh, and look at that!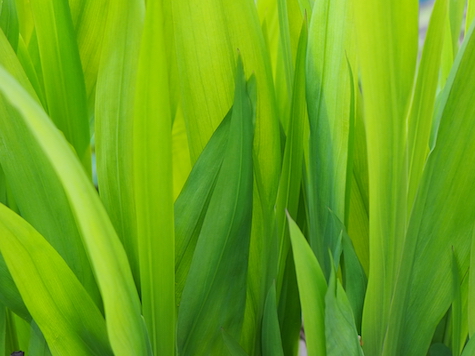 ©2019 Karen Fayeth


In that one corner of the yard, I'd forgotten the daffodils that grow wild. Their leaves have come on bold and green with the promise of emerging stalks soon carrying butter yellow blooms. Soon. But not yet.
I stop and smile. I remember that December 21st was the shortest day of the year, a milestone that now lies in the past. Even though this weekend promises torrential rain (which the California soil will gladly drink up), gray skies, and gloom, the fact of the matter is that Spring is on its way with rush of color and fresh leaves, activity, joy and warmth.
The sunshine of my favorite season will soon come to push back the gloom and cobwebs in my mind and replace it with tulips and lilacs and California poppies.
I will photograph and paint and pick and sniff all of the riotous wildflowers that California has to offer. I will smile when I see them growing in the unlikeliest of places.
Oh so very soon I will bask in the Spring warmth and smile at the clear skies and feel happy as the sun sets later and later each day.
Soon. But not yet.
…that we find ourselves on the final day of the year 2017. I'm both a little surprised it is here already, and a little relieved too. It is as though I have been anxiously awaiting the arrival of a delayed guest.
So many people are saying, "Ugh! I can hardly wait for 2017 to be over!" and "Good riddance" and bon mots like that.
Sure, 2017 has been a trying year, but remember when we all bid 2016 goodbye with a gruff hacking noise and an emphatic *patooey*?
I keep reminding folks of that, of how everyone was eager to flush 2016. One very nice lady recently asked me to cease reminding. She didn't want to remember that narrative, I suppose. She was too content to be down in her hacks and patooeys and other rude noises regarding the year 2017.
Recently, the musician Taylor Swift was publicly and roundly lambasted for saying she had a good 2017. I mean, she won a pretty ugly court battle, released an album that sold over a million in one week and spun off several number one hits. I don't particularly care for Ms. Swift's style of music, but all in all, I'd say she had a pretty good year. But no one wants to hear it.
Celebrating what is good from 2017 doesn't fit the hack-patooey narrative. We must all be miserable! Blame the year! Blame the world!
I don't think that is quite fair. 2017 has certainly tried the patience of the most gentle of souls, but there is still good to be found through adversity. Not to get all quoty and stuff, but isn't it through fire that mettle is tested? Isn't that which doesn't kill us makes us stronger?
And don't we win by remembering the good even through dark skies?
There are a lot of horrible things to recount from the year. Fires, floods, earthquakes, famine, Congress, hunger, poverty and people treating their fellow humans horribly. I'm sure many a news source will remind us of all of this and more in bright Technicolor photos and videos.
But what if…and bear with me here…what if on the eve of the new year dawning, instead of remembering what was bad, we celebrate what was good? What worked for us in our own lives?
I mean, I'll start. In 2017 I had five short stories published. FIVE. This is the most success my writing has seen in any year. I was boggled as the acceptances rolled in. In 2016 guess how many of my stories were published? I won't make you wait, it was zero. I received zero acceptances of my work in 2016. And I kept on writing. Kept on hustling. And 2017 rewarded my hard work.
By the by, all five are linked in the right column of this page, in case you missed any of them.
In 2017 I completed one of the most intricate and challenging projects in my work life. It was a slog, and I had very little support and help from coworkers or direct management. But I did have a lot of expectations from senior leadership that I'd get it done. And on December 21 I did just that.
In 2017 I went to a photographer's retreat where many professional and experienced photographers looked at a portfolio of my work and congratulated me, gave me good and honest feedback, and began to treat me as one of their own. I went from dabbler to serious photographer in the span of twelve photographs. I was utterly terrified to present in front of that group, but I did it and it was incredibly inspiring. I'm working that much harder on my photography now because I took that chance.
In 2017 I celebrated nine years married (and twelve years total) to The Good Man. Nine years is both not that much and a whole lot. Every day that I wake up and he still loves me and I still love him is a victory.
In 2017 I accompanied my eighty-three year old mother on a tour of the Midwest to visit family. I was scared that something would happen, that I would break the Mom, that it would be a terrible trip, that all of my plans would go awry. Instead we had a fantastic and utterly memorable trip. I both grew closer to many of my cousins and felt so happy to have that time with my mom.
In 2017 I opened my eyes every day and got out of bed and went out in the world with the thought and the wish that today might be another good day in my life. And the vast majority of them were.
And so while it's unpopular to celebrate the year of 2017, I am going to swim against the tide and say Thank You 2017, for giving life, for the journey, for the trials and tribulations. I won't send you off with a hack-patooey, I will instead say, thank you for the lessons, the gifts, the challenges and for showing me that I am much tougher than I give myself credit for.
Thank you, 2017. Rest easy old friend. 2018 just rolled around the corner and will be here in a minute. I'm going to be all right.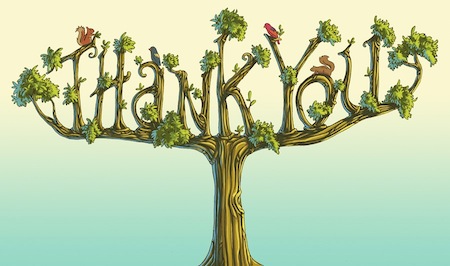 Fabulous image by tsugami on Deviant Art, which allows downloading of images. I believe in giving artists credit for their incredible work, and this image is deeply inspiring to me. Thank you, tsugami.

Perfect posting for a Friday…
On Monday I had an early morning video call with a company in London. Oh those pesky time zones. Did you know that the US and the UK go to Daylight Savings Time (British Summer Time) about three weeks apart, and the US goes first? Monday was the first workday after the US moving ahead an hour, while the UK didn't.
Yeah, I remembered that in the small hours of the morning and quickly dashed off an email to sort out the timing. Thankfully everything worked out.
To prepare for the video conference, I got up extra early and came into the office to set up and test all of my video gear. I just moved into an office a couple weeks ago and my video gear was in a heap in a drawer. Great.
I was able to quickly get it set up and tested and then ten minutes before the call, I was ready to go.
Ten minutes. That is a funny amount of time. Not enough time to really get anything going with work. I mean, I could have dived into email but then I just knew I would get engaged in something and would lose track of time.
But ten minutes is also kind of a long time to sit around and do nothing.
So I did what any adult professional in my situation would do. To "test" my video camera set up, I fired up PhotoBooth on my Mac and played with the effects.
I tried the one with hearts around the head, then the birds around the head. I tried the one that gave me frog eyes and one that produced a disturbing cartoonlike square jaw.
But none were quite as impressive as this. Let's call it Alien Accounts Receivable Clerk. And your payment is overdue.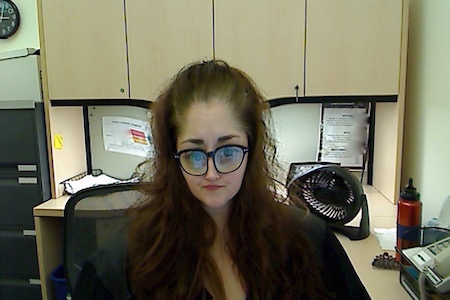 "Please remit payment or I will be forced to terminate your account"


So yeah, when the top of the hour finally rolled around, I entered the video conference still giggling.
A little too jolly for a fairly serious meeting with stoic Brits. *Ahem*
But I cleaned up my act, greeted the others on the call and then behaved like a grown up for a WHOLE HOUR!
Amazing. (hee, hee)

Photo ©2016 Karen Fayeth, taken with the PhotoBook App on my Mac and ten minutes of downtime plus post Daylight Savings Time exhaustion on my hands. Subject to the Creative Commons License in the right corner of this page.

In the wake of my most recent (and fabulous) visit to my home state of New Mexico, I find I'm getting my old crone on.
New Mexico has both grown and grown up over the last twenty years. I suppose change is inevitable.
But sometimes I still lament the way it used to be.
So here's a top of my mind list of how New Mexico used to be. This just happens to be what I'm thinking about on my first day back in California on a stormy Bay Area day.

Grumpy McGrumperson's List of "That was my New Mexico"

It rained in summer. It snowed in winter. The Rio Grande bulged with water in July. Farmers irrigated their land. Sure, it was still a desert, but water didn't cost $300 a cubic meter. Cotton plants grew tall. Pecans grew large. It worked. Now New Mexico is in the midst of a terrifying descent into serious drought and a mismanaged water conservancy.
If you went to the Balloon Fiesta, there was never, not for one moment, a thought that you'd just sit there and watch. You were expected to pitch in, even if you were a small child. "Safety" and "insurance" didn't ever come into mind. We just helped, because getting those hot air balloons off the ground was what we did in Albuquerque.
Breakfast burritos at the Balloon Fiesta were cheap, incredibly delicious, and you bought them out of a battered ice chest and didn't think twice about it. Same with tamales at Christmas.
Pinto beans were made with pork. No one ever wondered about or protested this fact. Ever.
If you ate a Biscochito, you didn't question if it was made from lard. OF COURSE it was made with lard. And no one thought that was weird, bad or worried that it would make them fat. Anything but lard was unfathomable.
Luminarias used a real candle. None of this electric hogwash.
If it said Hatch green chile, you knew it was actually from Hatch. It seemed strange to even question.
When you looked into a bucket of ice at a bar, and pulled out a bottle, it was beer. Just beer. None of these foofy malt-based sugared up drinks. Just beer. And decent beer. What's with the light, light, oh so lite you can breathe it like air. Just drink a damn beer! Or don't. (this comes straight from the events of this weekend. I grabbed what I thought was a beer. It wasn't. *sigh*)
While on a two lane highway, when someone passed the other direction, you gave 'em a wave. Be it whole hand, the pointer finger, two finger Boy Scout style or whatever acknowledgement you like, you did it. And the other driver waved and smiled back. (in some places this still happens, but I got an awful lot of unreturned waves this weekend.)
We didn't call a tortilla a wrap. It was a tortilla. They weren't made of spinich or tomato, and if mom made 'em from scratch they were thick and oh so very good.

There's more, I think, but that's enough of what's bothering me today.
I suppose time marches on whether I march in step or not. New Mexico can't stay the same forever and neither can I.
Must be the dark clouds I have, both mentally and meteorologically, that's got me all stirred up.
Wish I could find a way to send you some of this wet weather, my Fair New Mexico.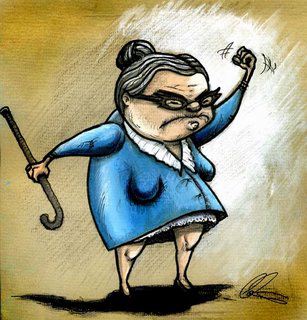 Remember back in the day when computers were brought to the desktop of every office worker? These funky machines came with the promise of less manual tasks and thus, more time!
More time! What an awesome benefit.
You know how when you get a good raise, you first think to yourself, "This is great! My expenses will stay the same and I'll bank the difference of this new paycheck."
But then you don't. You manage to find a way to expand to use up every single dollar of that new pay.
Yeah. It's like that with all the "found time" that computers brought to my world.
Right now time is the scarcest and most valuable resource I have.
There are only 24 hours in a day to spend.
I use eight of them sleeping.
Another three or so on getting ready, eating, travel time between destinations, dealing with a yowling cat, hugging The Good Man, etc.
And twelve sitting in front of a computer screen working my buns off on a massive project at work.
Let's see…twelve plus eight is twenty…plus three is twenty three….
That leaves, uh, yeah, one hour in the day where I can just skive off (as the British say) and have some fun.
One hour to write, and craft, and think, and read a book, and just sit for a moment and look at the sky and daydream.
One hour. Sixty small minutes.
That's not very much. I'd best use it wisely.
What got me thinking about this today?
The ten minutes I sat, waiting, on an open conference call bridge waiting for my perpetually absentminded sales rep.
I only gave it ten, then I got back to work.
I'm a little bit aggrieved about that ten minutes. Especially since I wolfed down lunch in order to make that call in time.
And now I'm indigested.
*sigh*
This should get better by end of April. That's a looooong thirty days.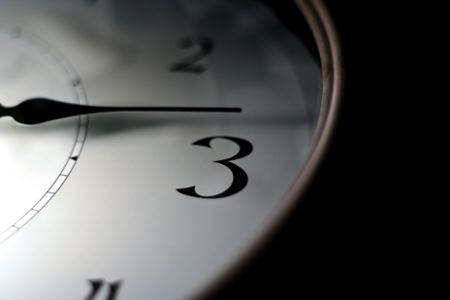 And for all you smarty pants out there, yes, I found time to write this blog post. I used the hour I WOULD have spent on that conference call. Found time! Yesssss!

Photo by Chris Gilbert and used royalty free from stock.xchng.