In those heady days of youth when skin was firm, recovery time was fast and the brain still spongy, I remember thinking "pfft, I don't need to use lists to remember things. That's so lame."
Then somewhere in my late twenties I had to make the hard admission that my memory was just never going to be what I wanted it to be. I thought it would always be easy to remember things, and then suddenly it wasn't so easy. Too many seemingly obvious missed items at the grocery store and dammnit, you start to love a real honest to goodness list.
So I started, grudgingly, making lists. Usually only a couple items on a sticky note, words to jog the brain. Over time that just wasn't enough. The random words were no longer enough to evoke memory. I had to put down multiple and specific words. No longer could I trust my brain at ALL. These were dark days, indeed.
Years passed and my eyes got worse and my hair more gray and the little lines at the corners of my eyes were no longer laughs but crows, and I learned to love my Swiss cheese memory.
These days I am all about my to do lists. I write one up, by hand, every few days at work. Hand writing the tasks helps me to have SOME potential for a wispy memory of them.
I get out a shiny orange Sharpie and then I get all of those pesky things I am supposed to remember down onto a big sticky note. Once written, it feels good to let them go. No longer does my brain have to work to keep important tasks retained, nope. I can fill the brain holes with mental cotton candy like the score of last night's Giant's game (don't ask) and the fact that there is going to be a Sharknado 2 (not that I saw the first one).
I love my lists so much that I actually keep some of lists that have all of the tasks marked off. It's a keepsake to show me that busting my butt at work really does matter. A visual and handwritten progress bar that keeps me motivated.
There is a little dopamine blast I get when I check several items off the list. Yeah baby, that is the stuff. Gimme some more.
I even like to use the British colloquialism "tick the box" instead of check mark because "tick the box" is fun to say. It makes things feel official and proper and oh yeah, there's that dopamine rush again. Gimme, gimme, gimme.
Seeing an unticked list doesn't demoralize me, it peps me up. If I work a little harder, stay a little more focused, I can get out the black Sharpie and POW! Mark off the list. That little huff of Sharpie ink. The sound of the pen across the words. The tingles in my spine. The smug satisfaction I feel. Yeah. Love it. Love everything about it.
Even making the little fake list for the end of this post was utterly satisfying…
I should probably get help.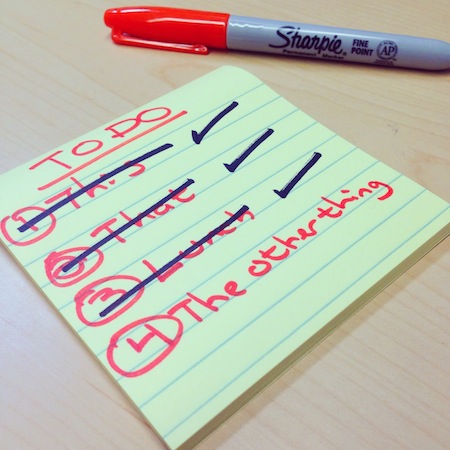 Photo and To Do List © 2014, Karen Fayeth, and subject to the Creative Commons License in the right column of this page. Taken with an iPhone5 and the Camera+ app.

The other day at the ol' place of employment, I had an early meeting at another site and then came back to my particular office building, which meant parking on the top level of the parking garage. Ugh.
Early on with this parking garage, I made myself promise that no matter where I parked, I would take the stairs to get to my car. No elevators. Just a little extra exercise in the day. So when I get here early, I have one flight of stairs. When I get here late, I have five. That's how the ol' cookie crumbles.
So after starting really early in the day at an off site meeting and then running like my hair was on fire in the office all day long (gigantic project brewing with very hard deadlines and a press conference to announce it coming up too!) I was pretty dead tired at the end of the day.
I stood at the bottom up the steps looking up mournfully. Five flights? After the day I had? I was determined to keep my promise to myself and I lifted heavy legs up and up and up the stairs.
Around the fourth floor I started feeling gassed. Each step felt harder than the last. It felt like gravity was actively defying me with every lift of my knees. Finally, exhausted and sucking oxygen I made it to the top floor, stumbled to my car and flopped inside.
That last flight really got to me. As I stepped, I had the kind of pondering thoughts that my brain often makes to keep me entertained. Were those last steps so difficult because my leg muscles were wearing out over the sum total of steps? Or does it become harder to slip the surly bonds of gravity with each flight? Or some combination of both?
And that struggle, that last mile difficulty, well, it started to feel like a metaphor. For my job. I am (to use yet another metaphor) rounding third base on this gigantic project and certainly headed for home plate, but this last leg of the journey is proving to be the most difficult.
Here's another metaphor. I can see the summit of this mountain, but the last 1,000 steps are straight uphill with no room or time to rest. Each day feels a little harder. Each moment is fraught with worry.
In about two weeks I will summit this sumnabitch and I will be glad I did. In a few months I will look back and it won't seem all that bad. But right now, looking up, knowing I am so close but knowing all that I have to endure to get to the other side, it feels daunting.
It feels like gravity actively puling me down, down, further toward the ground. Yeah, climbing five flights of steps feels like a metaphor, and not a bad metaphor at that.
But what good is the metaphor? I still have to climb the steps. I still have to complete the journey. And I have not get so focused on the pain and agony and effort of each step that I forget to remember home and the loving arms of The Good Man wait on the other side.
It's worth climbing those steps if only because it means I'm one step closer to him. What is a difficult journey without a meaningful destination?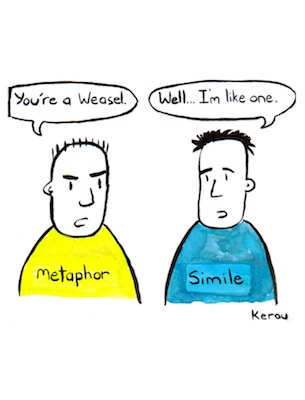 Image found here.

Oh boy is it gone. I have, for years, gone on and on in the pages of this blog about my personal anglophilia, a love of all things British.
Perhaps it's time to invoke the saying "familiarity breeds contempt" as it applies to my waning interest in the sovereign subjects of the Queen.
Oh, I suppose those oddball Brits will find their way back into my good graces, but it may take a while. The reason you haven't seen a lot of my words around these pages and the reason I had the great fortune to travel to Dublin and then to Amsterdam over the past months was due to a very large project that is rapidly boiling along at my place of employment.
One of the main reasons I was hired to work for this joint was my previous international experience. My current employers don't do a lot of that and what it takes to become a world player is quite substantial, so this project is been groundbreaking in many ways.
We're far from over, but we're getting there. I have been cooped up in conference rooms in three countries and participated in many video conferences with a group of very standard issue British citizens. And they are starting to wear me quite thin.
That fun little lilting British accent starts to grate the nerves after ten hours of intense negotiations.
That cheeky sense of humor makes you want to punch a wall.
That squishy style of confrontation makes you long for a Clint Eastwood style smack across the chops.
When I went to Britain two years ago, I delighted in every moment I was there. The food, the sights, the people, the everything! Even inspecting all of the coins and bills felt so dear to me.
Well, that was fun, but the fun's worn off.
I now see the good people of Britain in a much different light. I once heard that "moaning (the British term for complaining) is the national pastime." And that wasn't even a joke. The ability to complain about everything from the idiosyncrasies of residents of other countries (a much beloved pastime) to the temperature of the water from a water cooler (not making that up) is an art, a sport and a hobby. All the whining gets to an American soul after a while.
I know Americans are often viewed as being far too friendly and upbeat, and I've been known to gripe with the best of them, but sometimes you just want to have a moment where every little thing is simply going to be all right.
You know who really ruined the Brits for me? The Irish. At this moment I can hear the screams and howls of my UK colleagues. They have told me, repeatedly, that the Irish are boring. Pretty standard opinion.
The Irish are anything but boring. They are the most cheerful, upbeat, hilarious people. Take a long gander at Irish history, look at the waves and waves of hellfire and damnation they have endured. Including the most recent thirty years!
Look at the strife, the upset, the horrors they have baked into their DNA. And then tip a pint and laugh your ass off, because the good people of Ireland won't complain. They'll laugh about their own misery, joke about their pain.
So maybe my Anglophilia is now Irishphilia? Yes, I did just make up that word, why do you ask?
In the time I spent in Dublin I found all of the things I liked about England with none of the complaining. And a cracking good sense of humor.
Maybe what happened is the Irish stole my love for the Brits and did so with charm and a gleam in the eye. The reserved, closed in, afraid to be embarrassed, must complain even when having fun British suddenly look, well, dare I say? Boring.
Take me back to Ireland, I still have some fun to attend to there!
Or, perhaps, let me finish my big project and back away from these fine British citizens for a while. Time and distance may make my heart grow fonder.
(The irony is not lost on me that I spent almost 700 words complaining about people who complain.)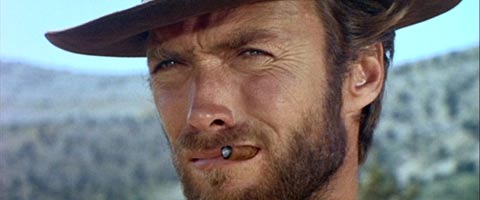 Image found here

Over past few years of my life I have been fortunate enough to engage in some international travel. I have truly visited some of the great cities of the world.
Traveling outside of the borders of the United States has made me a better person in many ways, not the least of which is that I have come to appreciate my own country more by not being in it for a few days at a time.
I recall spending Fourth of July in England, gazing over the Thames while pondering that the Fourth of July is about so much more than hot dogs and sparklers. It really made the summer holiday mean something to me.
The other thing that international travel has done is give me a front row seat on gaining perspective of just how large this big blue marble really is. Gigantic. And how people are different and yet people are the same.
One aspect that I have experienced on each of my overseas trips has been a small moment of humanity, a connection, finding a shared place with another person even as I feel the dislocation of being in another country.
It happened in Dublin, and is such a fond memory. It also happened in Amsterdam, and I guess it's taken a little while for the beauty of the interaction to sink in.
Let me tell the tale:
I arrived in Amsterdam on Sunday at about 7:30am. Schiphol airport was quiet and calm in the early morning hours.
My fellow passengers and I came off our flight from Newark and walked into the airport, quickly cleared customs and stood by the baggage return waiting.
And waiting.
You see, in Europe, things don't always move on the timescale that Americans are used to. It's just how it is.
I hadn't slept in something like eighteen hours and I was wobbly on my pins, but resolved. Finally after the eternity of a half hour, the bags started rolling through the baggage return. Hooray!
People scurried to get their luggage and wandered off into the Amsterdam day. I kept watching bags go by that were not mine.
Finally the flow of luggage slowed to a trickle and I knew, I just knew. My bag didn't make it.
I had a very tight transfer time in Newark, less than an hour, and I had flat out ran to get between gates and onto the plane, so I was just certain my bag didn't make it as fast as I had.
Shoot. That was the word foremost in my mind. Only not the word with the two o's in the middle. The other word. I just kept saying that word over and over and over.
I looked around and saw I wasn't alone. There were about eight of us standing there with no luggage.
We all looked at each other, shrugged and walked in unison over to the United Baggage customer service desk.
I was toward the back of the line so I struck up a conversation with a dude standing in line with a guitar slung over his shoulder.
He told me that he and his wife had come from Cleveland and that they were in Amsterdam to see their son, who is in a band, play a show. They were going to follow him on a couple tour stops.
Then he pointed to his guitar and said, "I'm going to try to do a little busking while I am here. The quality of the people I've seen busking in Amsterdam is pretty low, so I know I can do better than that."
I spent too many years in the company of musicians to do anything other than laugh and agree. And I said, "That's cool. When I get some Euros, if I see you playing, I will throw some your way." He laughed and said thanks.
About that time the United customer service person said that the baggage handlers had failed to look in the "basement" of the plane, and our bags should be along directly. Lo and behold, my stuff showed up. I whipped it off the baggage return and stumbled my way out into the beautiful Amsterdam morning.
And then I settled into my little Amsterdam life, walking the canals, eating stroopwafels, visiting the Van Gogh museum, and work. Oh yeah, this was not a vacation but a work trip, and the work meetings were two full days (day and night) and massively intense.
On Tuesday evening, I stumbled out of the offices with my brain dead and my body exhausted. We had been through an intense day and were on a short one-hour break before meeting back at the offices to go to dinner.
I strolled along the Singel, which is the center of Amsterdam. I was so tired and concentrating on not turning my ankles on the cobblestones near the flower market. My hotel was only a few blocks from there.
As I walked, feeling out of my mind and brain dead, I heard someone playing guitar and singing. I remembered the guy I had met at the airport and wondered what had become of him.
As I rounded a curve, I saw a man in shorts and a porkpie hat busking at the end of an alleyway and in front of a closed store. He was putting a lot of gusto into the song, "Santeria" and had his backed turned to me.
I walked past and looked. Sure enough, it was my fellow passenger.
I pulled out my wallet and looked to see what I had to give. I found a five Euro bill, then walked up and said, "I promised I'd give you some Euros" and dropped the bill into his guitar case.
He looked puzzled and said, "Thanks. Are you an American?"
He didn't recognize me, so I said, "We've met. Remember at baggage claim in Sunday?"
His eyes went wide, "Heeey! How cool is this?" He pointed out his wife who was shopping one of the stores a bit down the path. He told me he had seen his son play the night before and that he and his wife were off to Brussels in the morning for his son's next show.
We chatted for a few moments, then I said, "I just had to stop and I'm so sorry for interrupting your song, that is rude of me."
"No, no! Here, let me give you something! Here, take one of our CDs."
So I did, and I thanked him and headed off with a smile on my face and a little more bounce in my step.
I get that Amsterdam is a small city and that the flower market is a popular place to be, but that one moment of humanity made this great big gigantic overwhelming world seem just a little bit smaller.
That felt pretty good to a little tired American girl wandering the canals of Amsterdam.
With a cheers from San Francisco to the fine city of Cleveland.
Here's the band if you are inclined to check them out: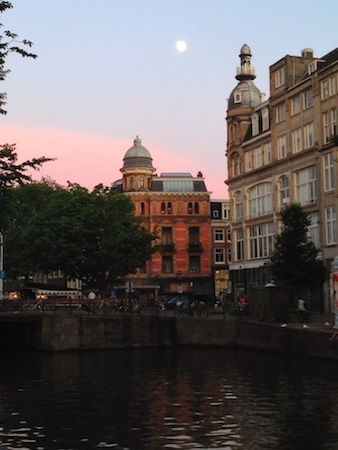 Copyright © 2014 Karen Fayeth

I took this photo later that same night with a couple of Dutch beers under my belt and a song in my heart. I call this one "Amsterdam Moon" for the The Mavericks song of the same name.

Photo Copyright © 2014, Karen Fayeth, and subject to the Creative Commons license in the right column of this page. Taken with an iPhone5 and the Camera+ app. Post processed with Snapseed.

In the movie Tombstone, there is this scene where the bad guy Johnny Ringo and the bad but good guy Doc Holliday square off. It begins the escalation of their unpleasant association.
Here's a video clip.
The two are in a bar with their various friends and their mutual hatred begins with a war of the words.
Doc fires the first salvo by saying to his sidekick, "Look, darling, Johnny Ringo. The deadliest pistoleer since Wild Bill, they say. What do you think? Should I hate him?"
This of course isn't well received. From there Doc Holliday slides smoothly into Latin and Johnny Ringo follows suit without skipping a beat. This exchange goes on for a bit.
As the war of the words is broken up, Doc's eyes get a little steely and he says, "That's Latin, darling. Evidently Mr. Ringo's an educated man. Now I really hate him."
Bear with me here as I'm about to abruptly change course. I wanted to lay this down as useful context. Let it play in the background of your mind.
As I have noted I am the proud godmother (called Nina in the Hispanic tradition) to my best friend's two daughters. They are my light and my life and I love them enormously. I may not have kids of my own, but these girls are my kids.
However, Nina Karen is struggling a bit as these beautiful girls grow up. The oldest will be fifteen this year and the youngest will be thirteen.
Yeah. Teen. It's a whole thing I can't get into, and can't quite handle.
So my girls go about their lives back home in New Mexico and I follow them on Instagram so I can keep up with what is going on.
Several months ago, the younger of the two girls changed her Instagram profile to note that she was "taken" and put hearts around a boy's name.
Nina Karen lost her mind. Really, I was not ready to handle this. I got in touch with my best friend and grilled her. Did she know? Did she mind? Should I be worried? Can she come get me at the airport because I am flying out to New Mexico right this instant?
She assured me that it was fine. That she knew and was keeping an eye. My best friend is a wonderful mother so of course I had no reason to worry. But still, I did.
And I died a little inside when my girl would post photos of the boy and changed her username to reflect that she belonged to him by using his name and calling herself "hisname's girl" — Ugh. That one really got me.
I went on a long rant about how this burgeoning woman needs to learn to identify herself by her own name and stand on her own reputation and not identify herself simply by her association with a man.
As I stomped and ranted, The Good Man arched an eyebrow at me and said, "She's thirteen. Give it time. This will end."
And I stomped harder and said, "You don't understand! My girl! She's so loyal and true. What if she ends up marrying this guy?"
He arched his eyebrow harder and said, "She's thirteen."
So I did what any good Nina would do, I mildly stalked the kid by perusing his public Instagram feed. Photos of his family. Photos of his pets. Seems the kid likes to play sports.
I had a hard time deciding if I should hate him on principle, or learn to at least tolerate him because he was important to my beautiful, intelligent and amazing goddaughter.
After spending some time with my best friend and her girls over Spring Break, and getting some of my thoughts out, I realized that my girl has got to find her own way in this life, as much as this may pain me.
She really is a good person and growing up fast. Her parents have instilled good values and decent common sense and now is the time for her to put that to good use.
I still snarled when she would post a photo of this guy as her "Man Crush Monday," but kept all of my unkind comments tucked away inside. I had to just let this thing ride. Even if it meant heading in directions I didn't like.
I had reconciled myself to it. It was a burr in my saddle but not bad enough to stop the ride. Fine.
Until just this past week.
When I found out that this young man broke up with my girl.
Via text message.
Now I really hate him.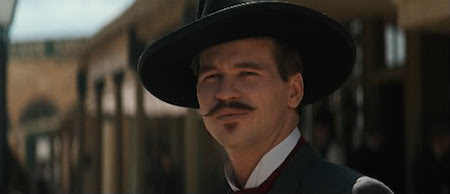 Okay, okay, fine. The Good Man was right. And I don't really hate the young man. He's doing what you do when you are thirteen and figuring it all out. He'll learn and my girl will learn and I will learn and maybe we'll all be better for it.
My heart breaks for my goddaughter because her heart breaks. I guess that's just how the game of life is played.
I can't spare her, I can only be there to catch her when she falls.

Image found here.

Now that I have been a member of the photography club at my place of employment for just over a year, and have been attending meetings and listening hard, I think I maybe kind of sort of have earned a teeny tiny bit of respect.
Because this month, both of my submissions for the monthly photo contest made the cut. BOTH!
The rules each month are that you get to submit two photos. We review and critique all the photos in our monthly meetings and then there is an anonymous voting app we use. When votes are tallied, the top four vote getters are published internally at the company.
So yeah baby! I have had one of my photos make the cut before, but never both. It is a little unprecedented. Woo hoo!
The theme this month was double exposure and my two prize winning photos are below for your perusal.
The first one feels really special to me. I took both of the photos in the image while I was in Dublin. It was at the end of my one lone day of tourist time after an intense week of work, and I had walked for miles. I was exhausted and it was raining like it only can in Ireland.
Tired and soaked to the bone, I was bound and determined to find this sculpture of Oscar Wilde. This was after I had stood in a very long line (in the pouring rain, a nice lady shared her umbrella) at Trinity College to see the Book of Kells. That exhibit was exhausting in itself. Way too many people jostling around.
The park where Oscar resides is about half a mile from Trinity college and I wasn't sure I was going to make it. It was driving rain and windy and I was so tired that a nice warm cab looked like a good idea. I stopped to rest twice on the short journey, but forced myself to keep going and once I arrived at the park I was glad I did.
The small, lush, green Merrion Square park was silent as I stood there getting drenched looking at this remarkable statue of Oscar Wilde. A small tour group came by and the tour guide said the artist sourced these incredible and colorful stones from all around the world. It is a beautiful statue and so unique as it reclines on a rock.
When it came time to figure out something to use for double exposure, I thought of this statue and of the very old books I had seen at the Trinity College library (I had watched a video about the method used to bound the tomes and was endlessly fascinated).
Using some tools I had learned in a recent photography class about overlay for textures, I fiddled around in Photoshop and came up with this:
Title: Author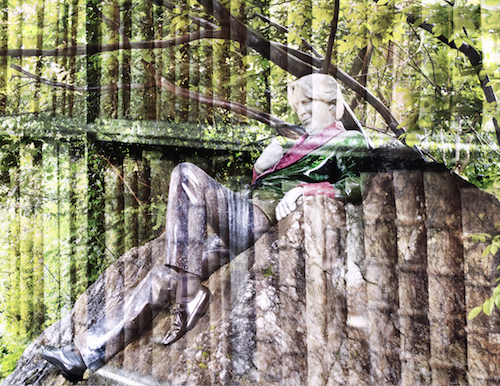 Photograph Copyright © 2014, Karen Fayeth


I was unsure if the photographers in the club would find the image too discordant. It's almost jarring, but I love it. It's hard to photograph a statue and have it be anything more interesting than a photograph of a statue. This to me brings depth and texture to the photo and I am so happy with the results.
The other photo I submitted was something I had been visualizing for quite some time.
As I continue to hear all of the news reports about the drought here in California, I was pleasantly surprised that the lack of rain didn't halt the springtime explosion of California wildflowers. I am mildly obsessed with California Poppies (the state flower) and I love the yellows, reds and purples of other flowers growing in medians, between sidewalk cracks and at the edges of yards.
I picked several of the flowers and shot them using a technique I learned from photography master Harold Davis. Then I took a free stock image of textural dry and cracked ground and combined it with my flower photo. When I look at it, I think of many things I could (and should) go back and tweak, but so far this photo is garnering nice attention.
Title: Drought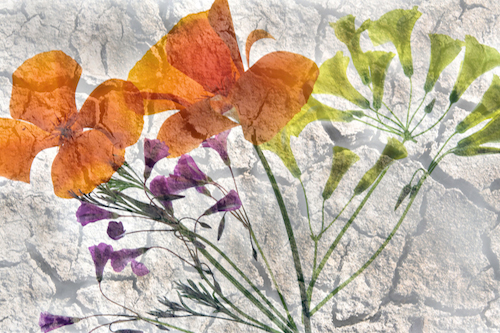 Photograph Copyright © 2014, Karen Fayeth

When submitting both of these photos, I wasn't sure how my surly team of scientists would respond. Both of these photos are kind of arty, but they also show I have some Photoshop chops, and I think they liked that. They had a lot of questions for me on technique since I used a different approach for each photo.
Also, I think the club as a whole struggled with the idea of double exposure. It's too messy for their orderly minds. I had a film camera in high school that I liked for making double exposures. It can either look weird or really cool. Doing a double exposure in Photoshop gives me more control over how the two photos overlap and how the double exposure looks, and I like it.
Anyhow, thought I'd share my winning photos with you.
Next up, travel to Amsterdam. Wonder what treasures I can find to photograph there?
Both images, Copyright © 2014, Karen Fayeth. Shot with a Canon G10 and combined in Photoshop. Stock image of dry ground from Free Stock Textures.

Back in the yesteryear of 2012 I found myself constantly at various airports around the world, passport in hand. I was constantly aware of timezones and dial in numbers and etiquette in different cultures.
I worked a truly global job and had direct reports in five different countries. My days would begin at seven in the morning and end at ten o'clock at night.
That was a really good job and I liked my boss, himself a product of Sweden living in the UK. The gig worked my mind and my skills and my ability to work with different people in different countries with different rules.
It also worked me over pretty good. After almost three years in that role, I knew my mental health was suffering, my doctor told me my physical health was suffering and my husband asked nicely if we could spend a little more time together in person.
So I began a job hunt for a company I would like, a job that challenged me, and the travel and timezones would be kept to a minimum.
Then I found that job. A really wonderful gig, a perfect fit. This is one of the rare times in my life when I can say I love my job, and I do. It's awesome! Part of the reason I was hired was because I had that international background and could assist on a huge project with a European entity. My current employer is very small and they don't have a ton of background with international dealings. Great! Happy to help.
I was told I would work on this big project but it was highly unlikely I would travel. Nice! All of the fun challenges and none of the zombie jet lag shuffle through airports.
Until last month when I was asked, on very short notice, to take a trip to Ireland. Fun! That was my first thought. I kind of missed traveling and looked forward to getting back in the game. I loved every minute of Ireland and the work was very productive. Good stuff!
Came home exhausted but satisfied. Happy to have had a nice international trip and ready to settle back into my life.
Then came news that I now am needed in Amsterdam next week. Now, I've always wanted to go to Amsterdam, but you know what? There are few things I want to do less than get on another airplane right now.
But board a plane I will, passport in hand, zombie shuffle at my feet.
Don't get me wrong, I'm not complaining even though it sounds very much like I am.
I love to travel. I love to see things I have never seen before. I love learning new cultures and customs and doing business across the boundaries of language and culture.
But damn oh damn. I haven't even caught up on sleep and it is time to go again.
And so, here we go! Amsterdam here I come. Please be nice to me.
I won't have much free time while I am there so I have to do up my "must do" list. For those who have gone, what do you recommend?

Image found here.

When I travel internationally (or even in the US) I know I have to find many ways to distract my monkey brain. Sitting still in a seat for flights that last anywhere from six hours to sixteen hours means I have to bring a lot of toys and distractions on an airplane to keep me sane.
Lately the best and easiest distraction for me is to load my iPad with movies. Good long movies that will help me while away the hours.
On this recent round trip to Ireland, I had four movies on my iPad and watched two more on the plane. Six movies, all told, have been absorbed into the ol' brain pan.
They were: "American Hustle" (awesome movie!), "Don John" (far better than I had expected), "The Great Gastby" (far worse than I had expected), "The Secret Life of Walter Mitty" (way better than expected as I expected to fully hate it), "August: Osage County" (was a little hard to watch, hits too close to home and is rather depressing), and "The Wolf of Wallstreet" (eh, I was lukewarm).
So as I found myself locked and loaded and flying the skies, it was kind of funny to stumble across not one but two references to my fair New Mexico in these movies. A little "hello" from my homestate as I flew thousands of miles away.
The first was in American Hustle. (spoiler alert!) The character Sydney (Amy Adams) has been affecting a British accent and a faked up backstory of being a British aristocrat and finally has to come clean. She and Irving (Christian Bale) are fighting and she admits not only is she not British with ties to banking and business in England, she's actually just a girl from Albuquerque, New Mexico.
This made me pause. What am I to take from this? She's not a big time global force, but a simple girl from New Mexico?
Or do I infer that she learned her hustle in New Mexico? Hell, I don't know and really it doesn't matter, but it was a little startling to hear the name Albuquerque casually tossed about. However, I was a happy for the name check of my hometown in a big time movie. The Sydney character is pretty cool.
The other reference came along in "The Great Gatsby" when Tom is riding in a car with Jordan and speaking ill of Gatsby, as they have just had an unpleasant encounter in a hotel room in New York City. Tom is apoplectic and the dialogue goes something like this (parentheses added by me to make the speaker clear):
"An Oxford man!" He was incredulous. "Like hell he is! He wears a pink suit." (said Tom)
"Nevertheless he's an Oxford man." (said Jordan)
"Oxford, New Mexico," snorted Tom contemptuously, "or something like that."
From that exchange I certainly could infer what was being said. Oxford, New Mexico said contemptuously. As though New Mexico is the most backwater place a rich man from East Egg can think of.
That one made me wince a little, even as I was pleasantly startled to hear New Mexico called out again, in another movie.
A little research showed me that this dialogue is in the actual book by F. Scott Fitzgerald, which I read a thousand years ago and didn't remember this.
But there it was, in a blockbuster movie!
I'm not entirely sure why New Mexico is in the zeitgeist these days, maybe it's chalked up to "Breaking Bad" or maybe it's something else, but hey here we are in the big time.
Not sure how I feel about that, really. Sometimes it's best to keep our something very nice as something very secret.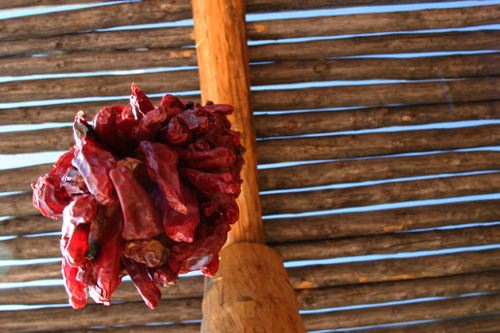 Went back to the very first post on this blog to snag this photo, one of mine. It just seemed right.

Photo of ristra Copyright © 2007, Karen Fayeth, and subject to the Creative Commons license in the far right column of this page.

When I have had a big event, a big adventure or just something interesting happen in my life, I almost always have to spend a little time processing it, usually out loud and on these pages.
Having just returned from a weeklong trip to Ireland, I'm pretty sure that readers here will be treated to (tormented by?) several posts about my days in Dublin. I had such a wonderful time and I want to get all the stories out and onto the page.
The question is, where to begin? Some would say start at the beginning. Some would say start somewhere in the middle when things begin to get good. Others still say to start wherever you want.
The thing is, I usually don't get a say in where to begin telling a story. The Muse has a mind of her own and she tends to open one sliding door in my mind to show me what she's interested in, while keeping the other doors firmly closed until she's good and ready.
What I mean to day is that there is one story, one experience, that keeps replaying in my mind. It is the sum of my entire view of Ireland and probably belongs at the end of the entire tale.
But why cave to the convention of putting the end of the story at the end? This is what I want to write, so this is what will be written. For today, at least.
Here we go…
The hotel where I stayed was in a rather upscale suburb of Dublin named Donnybrook. Back in the day, Donnybrook used to be the scene of an event called the Donnybrook Fair. And by "back in the day", I mean like the 1200′s through the 1800s.
Evidently that event turned from a nice twelve-day fair, fun for the whole family, to a drunken brawling event. In fact the very word donnybrook has come to mean a brawl or fracas.
The Catholic Church took a dim view of this debauchery (as they are wont to do) and ultimately lobbied for the fair to shut down, mainly by building a church right at the event site.
This is a great story, I love it, but it's kind of tangential. Let me get back on track. In this wonderful Donnybrook neighborhood, there are quite a few shops, restaurants and a couple pubs.
One of the pubs, named McCloskey's, was about a half a block away from where I was staying. I could see it from the window in my hotel room.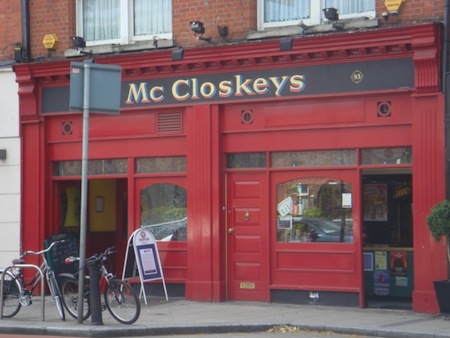 Image found here.


I had walked past the place quite a few times but was never brave enough to go in. Something about genuine pubs kind of intimidates me. It's a mix of the expected amount of hesitation being a woman going into a bar alone, and my propensity to overworry that I'll somehow say or do something that breaks the unwritten protocol of the pub.
I also never am sure how Americans are perceived so it's always a little tentative for me. Which is silly because of the pubs I've encountered in the UK and now Ireland, it's always been a lovely experience.
On Thursday after what had been a busy and intense workweek, I decided to go inside McCloskey's. I was hungry, I love pub food, and I was in desperate need of a pint.
With a deep breath, I opened the door and went in. I walked the length of the place to give it a look-see and decided to stay, taking up a corner seat at the bar.
The bartender was a fireplug of a man, in his early fifties, with a pugilistic look about him and a vibe that was clear he knew how to run a pub. He could and would toss your ass out without hesitation and with force.
He came over and slid a napkin on the bar like skipping a rock and asked, "What'll you have?"
"A pint of Guinness," I replied with confidence. He nodded with a grunt and poured the beer. In hindsight, I should have just said "A Guinness," the pint is understood.
What a lovely pint it was. A perfect pour, the perfect temperature, perfect creamy foam on top. Oh yes. I wanted to take a picture of it so I could always remember that beautiful moment, but thought better of it. It felt like the bartender may take a dim view of selfies and Instagram in his pub.
As he set the pint down I asked, "Can I order some food?"
"Er, yeah, we have a stew, the fish and something else I can't remember" he said.
"I'll have the fish," I said.
"Fish and chips, you know?"
"Yep!"
He grunted again and went off to the kitchen to place the order. I sat there feeling tense and sipping my beer. There were really only about four people in the pub, all quietly drinking and keeping to themselves. 1970′s disco played from a small boom box to fill the atmosphere.
Next to me was a stack of local newspapers so I picked one up and read it, giving me something to do as I sat alone and tried to act normal.
After a bit my food came and it was so delicious. Light and crispy cod, perfect chips and slices of tomato. I ate it joyfully and drank my Guinness and suddenly everything was really right with the world.
During this time, the bartender mostly ignored me. He was friendly but distant. Gruff but fair, I suppose, and that was fine.
While I ate, a group of people came in. They were obviously all family, and they took up chairs and seats around several tables. Then more and more kept arriving. There were probably twenty or more people and one older gentleman with graying hair was buying all the drinks.
These folks were all in a good mood and talking excitedly. At one point someone teased the older man about "never being around" and he tipped his pint glass to them and said, "now that's one thing you can never say about my term! My opponent can't say the same."
It was then I sussed out that this might be a local politician. I heard someone call him by his first name and as I was texting the play by play to The Good Man, he did a quick Google search and we discovered I was in the pub with the local councilman. Elections were due to be held the next day. My guess is he was out celebrating the end of his campaign run with friends and family.
As the crowd grew, it became such a convivial atmosphere. I sat next to one of his daughters and we chatted and laughed. Her son, who looked to be about five, ordered a cranberry juice and wanted it served in a Guinness pint glass. Everyone bought and ate small cans of Pringles.
As ever more people kept piling in, I kind of felt like I needed to get out of there. I'm sure I could have stayed and been fine, but I started to feel like an outsider.
So I hopped up from my barstool and went over the cash register where the bartender stood. He turned to me and I said, "I'd like to tab out, please."
"Oh sure," he replied and began ringing me up.
"That will be twelve euros fifty," he said. I handed him a twenty euro bill.
He took it and looked me, touched my hand and said, "You doing okay, darlin'? Was everything all right?" with genuine concern in his eyes.
I replied, "Yes, it was great. I'm…I'm just a little jet lagged and very low energy."
He had a sparkle in his eye when he smiled, then tapped my hand again and said, "That's okay, darlin', you still look gorgeous!" He laughed like a schoolboy while he got my change.
He put the bills and coins in my palm and said, "now you have a good night, eh?"
I left the pub with a smile on my face. Now that, the whole story and everything in it. That's Ireland to me.
It is a wonderful, charming and friendly place. I loved every minute of the time I spent in the city of Dublin and the district of Donnybrook.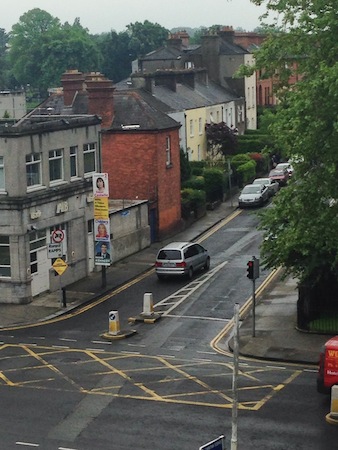 A view from my hotel room. Lovely! Copyright © Karen Fayeth, 2014

Mother, mother ocean, after all the years I've found
My occupational hazard being (that) my occupation's just not around
I feel like I've drowned, gonna head uptown

–"A Pirate Looks at Forty" by Jimmy Buffet
Yeah, I might be taking a few liberties with a very fine Jimmy Buffet song that did not make a lot of sense to me when I was in my twenties and seems rather spot on now.
I find myself sneaking up rather quickly on the milestone age of forty-five. Or rather it's sneaking up on me. What a milestone, I'm not even sure what it means. There are ages old enough to vote, old enough to drink, and then it all kind of gets muddled after that.
At this point in my life, I'm in a place where I don't love my birthdays most years. For reasons that aren't clear to even me, this particular trip around the sun is a little rough on me. Or maybe they are all a little rough on me these days.
And so weirdly (or not so weirdly) enough I have been thinking about that Buffet song dating back to the jolly era of 1975. The song is about a man who laments the fact that he was born too late to be a pirate. Jack Sparrow kind of pirate, not Somalia kind of pirate.
The man in the lyrics looks at his life and wonders what might have been. I have a very rich internal life and while I love my life today, I do often think about the what-ifs.
Yo ho ho, the pirate life isn't quite the one for me, but I do have laments of being born too late. A hazard of the years going by, I suppose.
I'm not so unlike the main character in "Midnight in Paris" who wishes to live in the era where writers were valued and were paid quite well for their work. Where art wasn't as much of a business as it is today.
I recently read a biography of Zelda Fitzgerald and grew ever more green with envy over how Scott Fitzgerald could keep them in a very high life simply by writing and publishing a few short stories.
I'm not implying he didn't work hard at his craft. I've read some of his shorter works and of course "The Great Gatsby" and the man could write. But he also had a venue for those stories, popular magazines that were both willing and able to pay.
Oh to live a life where I could install myself in a Parisian pub with a bottle of Spanish red and write my words. Then know I might get many rejections, but when I get that "yes" that it really meant something on a large scale.
I was singing this sort of tune in my head over the weekend and because Fate is one hell of a comedian, I received an acceptance on an essay I had submitted to a very fine online publication. I am quite proud to contribute to this literary magazine, but the timing couldn't have been more humorous.
One of my coworkers recently had occasion to read one of my published short stories about a scuba diver (if you haven't read it, I'll direct you to the right column of this page). She is also a scuba diver and she liked the story very much.
"You are such a talented writer! Why do you do this job?" she asked, and laughed.
"Because that doesn't pay, and this does," I said and sighed.
Oh, it could. Maybe one day. With a lot of work and a lot of sweat and a lot of blood and a mountain of rejection letters under my feet.
But as I sidle up to age forty-five, it sometimes feels like my best years have passed.
I once knew a bluesman who could play a muddy, gorgeous telecaster like he was drinking water. He made it look easy. So easy people were always sure they could do it like he did, and when they wondered aloud to him why it was so hard, they would say, "You must have just been born talented."
He would reply, "Yeah, and at age twelve I picked up a guitar and played it every day until my fingers bled, and then every day since."
Talent is nothing without hard work. I am more than happy to do the work, and I actually do the work every day. I type my words until my wrist aches and my head hurts. Then I write some more.
There are many days I simply wish I had started writing seriously earlier in my life when energy and time were not an issue. Then again, what did a bubbleheaded girl like me have to write about?
Maybe I had to live a little before I could open a vein and write the words.
Oh well, this is my journey. Not anyone else's. Forty-five it is and forty-five it must be.
The dread leading up to the day started to wane in the final days. Resignation set in and now I suppose I'm okay. I tried on forty-five and it fit like a shiny new pair of fine leather shoes. A little tight and squeaky at first, but breaking in nicely.

If I'm going to overwork a metaphor, I should probably reuse a photo of a very favorite pair of well broken in boots

Image Copyright © 2010, Karen Fayeth, and subject to the Creative Commons license in the right column of this page.

Dateline: April 23, 2014, 8:52am Pacific Daylight Savings Time
Location: An undisclosed intersection in what is known as the East Bay

It's morning and I'm waking up rough after some really painful dental work yesterday. I'm running late for work but I'm trying to stay calm and just get there.
I'm traversing a road that is something of an unofficial border. On one side is a series of slightly rough neighborhoods where gentrification is coming hard and fast. And painfully.
The other side is the "good" side of the road. Gentrification has already arrived, for both better and for worse.
I stop at a red light at a major intersection. I am first in line and there is a long line of cars behind me.
"Who Can It Be Now," plays from the oldies station on my radio. A popular song from my high school years is now an oldie. Don't get me started.
I tap my thumb on the steering wheel and hum along when to my left, a gentleman enters the crosswalk taking something of a slant route over the white lines.
In his hand he's carrying an open tall boy and holding it close to his chest. He's smiling, though his face and his skin looks like he's seen some things.
I am alternately like "right on!" because why not beer at almost nine in in the morning? Then "oooh, damn" because beer at nine in the morning maybe means a few demons in the mind somewhere around nine at night.
But I don't know this guy's story, so I don't judge.
As he ambles amiably in front of the grill of The Jeep, to my right an oblivious driver in a black Mercedes whips right into the crosswalk, intent on turning right and doing it right now, and damn near hits the guy.
Our beer drinking friend pulls up short, steps back and slightly bows, waving the Mercedes along. It pulls out in a huff, if I can attribute huffiness to a car.
Then the guy turns to me and smiles a lopsided smile and waves. I do what any decent member of the human race should do, I wave back. I briefly entertain a "I should not have done that" thought because I have learned through enough years living near and in big cities that sometimes it's just better not to engage.
But I was wrong for thinking that. As I wave, he smiles a little wider, peers around The Jeep to be sure the coast is clear, then makes his way to the other side of the road.
The light turns green and I drive on, thinking about the guy, this city where I now live, the ever growing division between rich and poor and the implications of gentrification. I also think about how delicious the lemon scone sitting in the passenger seat is going to be when I get to work and gobble it up.
I get to the place of my employment, find a parking spot, quick yank the parking break and start my day. Something about the man with the tall boy sticks with me and I can't quite figure out why.
One thing I know for sure is that I have to write about it, to capture the fleeting moment and memorialize it for myself as much as for anyone else.
And so I have.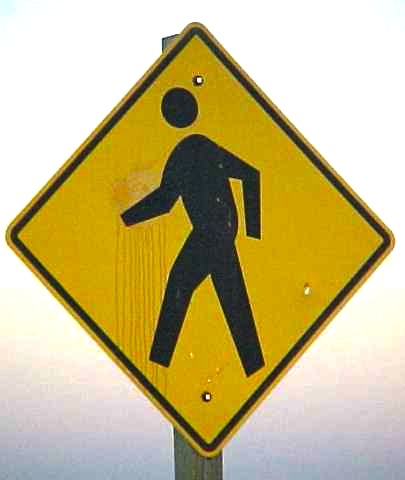 Image found here.


Part V, and the conclusion of a five part series.
It was a short plane ride, take off, cruising altitude for something like a minute, then get ready for final descent into Las Vegas.
Las Vegas. My kind of town. Vegas and I go way back. Now you know my not so secret secret, I wasn't actually born in New Mexico, I was born in Las Vegas, Nevada.
My dad was working out at the Nevada Test Site and one thing led to another and…
Growing up some of my friends liked to tease me that my parents took a gamble and lost. Oh! Hey! Good looking crowd. We're here all night. Tip your waitress.
My folks loved living in Las Vegas, but for various reasons moved back to Albuquerque when I was very small. Really too small to remember much of life in Las Vegas. All I've ever known is New Mexico, so I still rightfully call myself a native.
I scrambled off that Southwest Airlines jet, through the jetway, and hit the carpet in McCarran Airport. I walked without hesitation to a bank of slot machines that were unoccupied and pulled up a seat.
My family likes to gamble. A trip to Vegas was my present for my twenty-first birthday. My folks used to get out there at least once, maybe twice a year and we kids often went along. I didn't grow up in Vegas but I grew up an awful lot on the many casino floors through the course of my life.
The Vegas I know is an old school Vegas, from the 1970′s, and it always feels a little right to be there.
With twenty dollars in the slot machine, I managed to make it play for a little over a half hour. I'd get down to the last dollar then the machine would pay off again. I was on a nice hot streak. Not hot enough to cash out, but hot enough to have some fun.
When that was gone, I picked another machine and chased another twenty dollars around for about fifteen minutes.
When that was gone, I got up from the seat with a sigh. I felt hungry and went in search of something not airport-awful to eat. Over a really disappointing slice of Sbarro's pizza, I stopped chewing for a minute and smiled.
A thought occurred to me. In that same day, I had been in New Mexico, I was in Las Vegas, and I'd soon be in California. Those are all of the places I have ever lived. Those are all of the places I know.
Those are all of the places I belong.
Kind of cool, really. Kind of a nice way to end my journey. A full circle kind of a thing.
My trip to New Mexico was, all in, pretty good. I was so glad I made the trip, so glad to see my best friend and my goddaughters, so glad to go home and immerse myself in memories (and make new ones too).
My trip to New Mexico was also a little difficult. You see, my dad died in 2005 and he's buried in the National Cemetery in Santa Fe. There was no way I could live with myself if I was in Santa Fe and didn't go to the cemetery. And yet I really, really didn't want to go to the cemetery. It's not a joyful thing.
The last time I had visited was in 2009 and I was without a job and had lost my mind a little bit. I was scrambling to find a way to get back on my feet. That year I took a trip home to New Mexico to see if going back to my roots could help me find my compass needle.
I had cried a bit when my dad had died, but I was also a little stoic. My mom had asked me to be strong so that she didn't have to be, and I agreed. I was as strong as I knew how to be back then, and a few years later there may have been some pent up stuff that needed to come out.
In 2009 when I found the stone that marks the place where my dad's ashes are stored, it was a surreal experience. Gray skies opened up with rain and I stood there with my hand tracing the letters in stone and I cried, I keened, I howled. I scared the grounds crew. I honestly did, I freaked out this nice man taking care of the row of headstones nearby.
I guess back then I had some things I had to work out. On that recent spring day in March 2014, I was afraid that monster was still inside of me. I was terrified I'd find myself keening again at my father's graveside. When considering going to the cemetery, I balked, I stalled, and finally I borrowed the keys to my friend's new Suburban and set up Apple maps on my phone and took off on the highway, dreading it all the way.
Apple maps led me on quite a merry chase through the streets of downtown Santa Fe. That is a very old city, built by the Spanish Conquistadors so the roads are narrow and the sidewalks are high to accommodate horse drawn carriages.
With a little bit of axel grease and a shoehorn, I was able to navigate a huge Suburban through the streets, getting more lost by the moment.
Eventually, Siri found her head and I found my way, and there I was again, at the Santa Fe National Cemetery, both ready and not quite ready for what lay ahead.
That cemetery is always a difficult place for me. Rows upon rows of headstones mark all of my fellow New Mexicans who served in the military and who passed on, either in service of their country or later, as my dad had done. It is quite a humbling place for me, and that is even before I get to the place where I have to face my personal sorrow.
I had a bit of a false start, stopping at the wrong row of stones and realizing I was off by a bit. It didn't take me a long time to find the right row and my father's stone.
His ashes are in what is called a columbarium and it's covered with a lovely piece of what I think is marble and secured to the wall with these connectors that look, to me anyway, like conchos.
They are so beautiful and so New Mexico appropriate.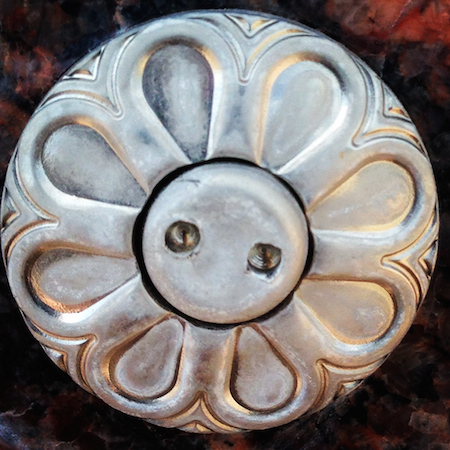 Copyright © 2014 Karen Fayeth

For personal reasons, I will decline to post the entire stone, but I wanted to share a nice photo of that fastener. It stands on its own as a useful reminder.
On this visit I didn't keen and I didn't wail, but I sure did cry an awful lot. I put my hands on the now weathered stone and I traced his name and the word "Korea," the war in which he participated. I felt the cold marble and I noted the sand blasted wear and tear and laughed at the unyielding New Mexico elements that caused the letters to already become faded. It's only been nine years.
"Well, dad, I guess I'm doing a lot better than I was the last time I was here," I said aloud. And I was.
Seeing my father's name carved into stone never fails to break me on some level. After pacing a bit and having a pretty hard cry, I walked up the row and sat on one of the benches. It looks out over the valley and has a gorgeous view.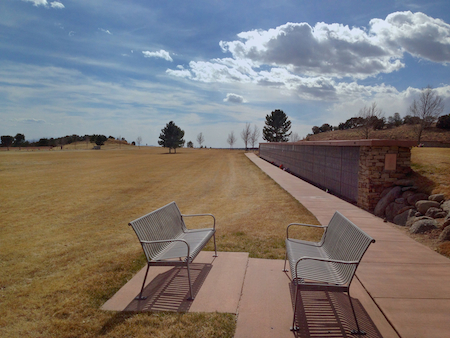 Copyright © 2014 Karen Fayeth


The mountains at my back and the dried grass and valley in front of me. The New Mexico unrelenting wind dried my tears the moment they slipped from my eyes. I laughed as the wind whipped at my hair. "Goddamn springtime wind," I said to no one as I sat there alone.
Tumbleweeds of thoughts bounced in my mind. Through tears of sorrow, I smiled, because of that view, that place, that moment.
I had spent the past three days wondering I was even a New Mexican anymore. Sitting there, letting the climate steal my moisture and feeling grounded, I remembered that I always was and will always be.
I can never not be a New Mexican. Just as I can never not be born in Las Vegas. And I can never not be a damn near twenty-year veteran of California.
I am all of that. I am none of that. I am more than that.
I am greater than the sum of all my parts.
My version of New Mexico may not exist anymore but it's mine. My particular brand of Las Vegas may not exist anymore, but I own it. My California is still telling me its story.
There is a lot left to learn about all of those places and as I gaze forward to the celebration of another revolution around the sun, I humbly admit there is an awful lot yet to learn about me.
What started as a fun trip to see my best friend in the entire world and my gorgeous godkids turned out to be something of a journey. A grounding moment in time that changed me, humbled me, reminded me and helped me grow.
I had no idea that was going to happen. I'm kind of glad I didn't know. To paraphrase one of my oldest goddaughter's favorite songs (that dates back to my college years), I might have missed the pain, but I'd have had to miss that dance.
And there is no way I'd ever miss out on a good dance with some of my most favorite people in the world, back home where I belong.

Both photos Copyright © 2014, Karen Fayeth, and subject to the Creative Commons license in the right column of this page. Taken with an iPhone5 and the Camera+ app. The fastener photo was further edited in Instagram.

Part IV in a series.
There are a lot of times during my days, walking through this world, where I have small flashbacks or quick images that come into my brain. Not a hallucination, just a snapshot of a moment or a place or person.
A lot of the time the photostream of my brain shows me something about New Mexico. Some little atom or quark that is a building block of who I am. Meant to ground me, I think.
One image that seems to show up on rotation is being in either Old Town Albuquerque or at the Palace of the Governors in Santa Fe and buying beautiful handmade jewelry from the Native American artisans who display their wares on beautiful blankets.
Heck, in the early days (like the 1970′s) you would also find Native American artisans selling beautiful jewelry at the airport in Albuquerque. This was well before anyone called it a Sunport.
On this trip I made to Santa Fe at the end of last month, one thing I definitely wanted to do was see the Palace of the Governors and visit the row of Native American artisans with hand woven blankets laid out, selling handcrafted jewelry. I can remember being a fairly young kid and negotiating for beautiful pieces of silver, turquoise and coral.
The one moment I remember most was being something like nine or ten and using my allowance money to buy a really pretty green malachite ring set in silver.
I remember that the artisan was dressed in traditional Navajo clothing with her hair wrapped in leather and a huge and gorgeous turquoise bracelet on her arm. She either didn't speak much English or chose not to. She was quite stoic, I recall, but I had watched my mom buy jewelry so I emulated her way, right down to the speech pattern.
I found the ring, tried it on, and liked it very much. I caught the artisan's eye, held up the ring and asked, "How much?" I think she said ten dollars. I replied, "Would you take eight?" and she nodded. Thus, I now owned a beautiful handmade silver ring.
I wore it for many, many years.
In fact, I still have it.
This is it: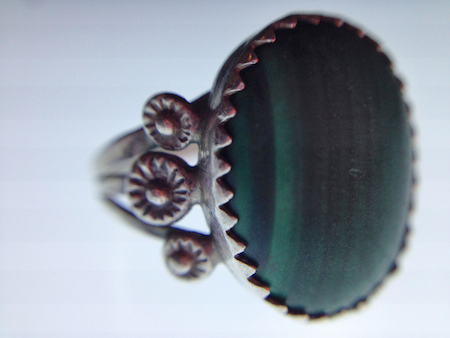 The ring is so tiny, it barely fits on my pinky finger. As you can see, the stone has a small nick. I really did wear this ring everyday for a long time. I loved it. I still love it.


So on that sunny Spring day on the Plaza a few weeks ago, after stuffing ourselves to the gills at the India Palace buffet, I was ready to walk around and my best friend and her girls were ready to sit.
They found a bench in the bustling center of the Plaza and I walked with purpose to the line of artisans with their creations on blankets.
My heart raced a little because I was excited. I mentally calculated how much cash I had on hand and what budget I would allow. I love beautiful silver and turquoise jewelry.
I had heard a few years back that there was some controversy about people who were not of Native American heritage selling jewelry on the Plaza, so I wasn't sure what I expected.
I was pleased to see that indeed, the majority of the artisans seemed to be Native American. They wore modern dress, but the look, the speech pattern, the very vibe of the artisans let me know these were my New Mexico Native people, and I was happy.
As I walked down the row, I became less happy.
The quality of the jewelry I saw was not what I had hoped. The beautiful hand crafted chunky silver and turquoise, coral, jade and malachite jewelry had given way to items that were cheap looking, manufactured not handcrafted, meager and not bold and beautiful.
In some cases, I half expected to pick up a piece and see a stamp showing me it was manufactured in another country.
To be honest, not even the blankets seemed to be handmade. The image, the memory, it all looked the same as I crossed the street, but under the adobe and vigas of the Palace, everything really had changed.
On the plus side, I noticed that the artisans were very friendly with all of the tourists, inviting them to pick up pieces and try them on. Asking where they were from and how they liked New Mexico. The stoic artisan seems to be a thing of the past as I'm sure being a bit friendly sells more items. Even as I type that it feels a little like selling out.
So there was a plus and a minus to the experience. I ended up buying a pair of earrings from a vendor across the street on the plaza. They are small inexpensive dragonflies and I hold no illusions that they are genuine Native handcrafted.
I walked away a bit depressed and I remembered that I get a catalog from Southwest Indian Foundation, and they call the style of jewelry that I love "pawn style."
Pawn style. There were some people that I knew who got really amazing deals on Native American crafted jewelry from the rows and rows of pawn shops in Gallup and other New Mexico towns. I never did that. I shopped a few times, but couldn't get over the sad feeling in my gut. These pieces of jewelry were given up because someone needed fast money.
As I made a loop around the Santa Fe Plaza, I saw a shop that claimed to have old pawn jewelry, so I went inside.
They weren't kidding. Inside the huge retail space half of the store was quite literally filled with pawn jewelry. The shop buys dead items (meaning the time has expired and no one was able to come back and claim the pieces) and resells them.
Resells them at a gigantic markup.
I found a case full of earrings and at a quick glance found three pairs that I either own the exact pair or something very, very similar.
Earrings that I know I paid somewhere between fifteen and forty dollars for were now marked anywhere from $125 to over $200.
I felt a little sick to my stomach. On the one hand I thought, "Hell, I should get out all of my old jewelry and sell it!" and of course I knew I'd never part with it. On the other hand my heart broke as progress has to come to all things, even Native American jewelry.
In my personal collection is my mother's stunning New Mexico Native American handcrafted squash blossom necklace. Would I ever sell this? Hell no.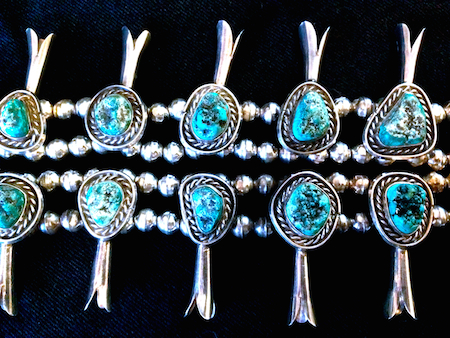 This is a really profound piece of jewelry. My mother often wore it and she was always beautiful wearing it, too. The turquoise is quite rough and each individual squash blossom is different, to match the stone.

But I wish I could have strolled the Palace of the Governors and seen pieces more like that chunky squash blossom for sale. The product of training, silversmithing, craftsmanship, and a deep Native American tradition.
Alas no, like that hammered tin clock that used to hang over the Albuquerque Airport, my memories are only nostalgia. Museum pieces. They no longer represent what is meaningful for today's children growing up in New Mexico.
I guess I understand now. Sometimes as a kid I used to jokingly say that New Mexico was forgotten, wasn't important, backward. Now I know it really was something good. I got to grow up in a beautiful culture and a beautiful state that is like nowhere else in the world.
I am hardly the only person who has ever come to realize this about the time and place that they were born and raised. It's a common lesson. You really can never go back. I can be in New Mexico again, and I can love it, but it's never going to be what I hold in my memories.
That hurts inside. I yearn for something that doesn't really exist anymore, except in my mind and have to find a way to be okay with that. As of today, right this moment, I'm not okay. Not yet.
I suppose the answer is that I need to spend more time back home in New Mexico. I have to learn to know what she was once and love her as she is now.
It's my failure that it's been so long since I was back home. I hope to improve a lot over the coming years.
There is so much I know about New Mexico, and so much I have left to learn.

Up next, the conclusion: Part V, The Roots of My Raising Run Deep

Images Copyright © 2014 Karen Fayeth, and subject to the Creative Commons license in the right column of this page. Taken with an iPhone5 and the Camera+ app.

Part III in a series.
So of course, one of the things I miss the most about my fair New Mexico is the food. It is unlike anything else in the world and as a native, the green chile flows in my veins.
Too much California time and I start to get a little pale, weak and shaky. I survive by cooking my own New Mexican food and that ties me over pretty darn well. But it's not the same as being home.
From my first footstep on hallowed and dusty New Mexico ground and I was ready for some good eats.
I would have to wait for a good greasy restaurant meal, however. First stop on our tour was to go to see my best friend's little sister who is a very dear friend in her own right.
Her three kids are growing too fast and I really couldn't believe how time has flown. I guess that is how we mark time as adults, by how fast the kids grow?
After hugs and "it's been too long!" we all loaded up in a Suburban and headed over to the nearby little league fields to watch her oldest son, who is ten, play a little baseball.
It's pretty well documented how much I love baseball, so I had a great time watching the kids try to learn how to put it all together. I haven't laughed that hard in a long time.
My friend's husband was the umpire for the game, so of course Blue got a hearty ration of crap from us in the stands. "Use the good eye, Blue!" And I boo'd him when he called his own son out on strike three looking. That ain't right to ring up your kid! LOL!
Thankfully he has a good sense of humor and is a very kind man. Also, he can dish out it just as well as he can take it.
Later that evening we ate together and had a wonderful home cooked meal. There was a nice bowl of chopped green chile to add to our good eats and I knew every little thing was going to be all right. Well, that and the four adults knocked back a few glasses of Mimbres Red and got a real good cuss and discuss going.
It was a good place to be, a very good place. This was one of those rare times and places in the world where I was able to simply be nothing other than my true self. No hiding my words, no trying to show off, no being circumspect. Simply 100% me because I know these people are family, and for well over twenty-five years they have accepted me just as I am. It gives me peace.
The next day we got it all together and got back into the 'burb. We continued our journey by heading north to Santa Fe. Once we got settled into our hotel, my best friend remembered a restaurant that her husband recommended was located nearby, so we loaded up.
The place is called PC's Restaurant Lounge and their menu included something called an Indian Taco. We used to call them Navajo Tacos, and they really are something special.
For the uninitiated, a Navajo Taco is a piece of Indian Fry Bread that is loaded with all the ingredients of a taco then covered in green chile and melted cheese.
Heaven on a plate.
These are not as common on the menus of Southern New Mexico and I haven't had one in a long time. I hopped right on ordering this and giggled with anticipation.
I'll save the suspense, it was galldang delicious. (Lactose intolerance be damned!)

Terrible photo of a terrific meal.

A beautiful combination of Mexican food and Native American food, right on my plate, into my tummy, into my veins, sustenance for my very soul.
This should be the State Dish of New Mexico because it perfectly describes our blending of cultures and the New Mexican's love of a good meal.
Of course, I was a useless lump of lard for the rest of the day after this meal. My salad-and-a-little-exercise body was quite confused but mostly pleased. A nice lunch like that makes a siesta real easy and full of nice dreams.
The next day we managed to pull ourselves up and out the door and we explored the Plaza in Santa Fe. We shopped and strolled and touristed. Because why not?
I really enjoyed absorbing everything, recharging the batteries, and remembering when these feet last strolled the same sidewalks. So familiar. So different.
When it was time for lunch my friend suggested we go to an Indian place to eat.
"India Indian?" I asked, because one can never be too sure in New Mexico. She laughed, but she was very serious. She wanted to take me to an Indian (i.e. Central Asian) restaurant in the middle of Santa Fe.
What?
No. Wait. What?
Yes. We went to a little place named India Palace and had their lunch buffet.
Ooooh damn. That was some of the best Indian food I've ever had. I live in the Bay Area and there are a lot (and by a lot, I mean A LOT) of good Indian food places here. And you know what? India Palace in Santa Fe, New Mexico beat them all.
I know, right? You may be saying, "C'mon, really?" Yes. Really. Sadly I was too busy shoving Saag and Paneer Masala down my gullet to stop and take a snapshot of such gorgeously delicious food.
Good eats are good eats and I sure had 'em in New Mexico. Damn, I ate well. There were a few of things I had wanted to get to while I was there and I missed out. Like good old fashioned Sangria (a restaurant in Santa Fe that sadly isn't there anymore called La Tertulia served the best I ever had) and carne adovada, and sopaipillas.
Oh well. I guess that gives me more to look forward on the next visit? And incentivizes me to make that next visit happen very, very soon.
Side Note: I just looked at the Wikipedia page for sopaipillas.
In that entry, it says the following:
"A simple imitation of a sopaipilla can be made by frying a flour tortilla until it puffs up then cutting it into triangles and serving with honey."
Um. No. No it can't. No it absolutely cannot. A puffy tortilla and a sopaipilla are absolutely NOT THE SAME THING. I am highly offended it was even suggested. Mo'flicking Wikipedia full of lies and insanity.
Just. No.
Ok, let's get back on track here. While your mind reels over that sopaipilla madness, rest your eyes on this photo of my older goddaughter's green chile chicken enchiladas, a perennial favorite of mine. Yum!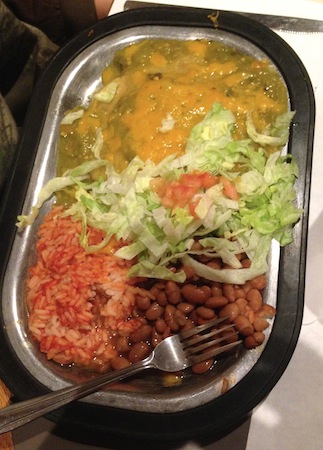 Yes, apparently while in New Mexico, I am a hipster freak photographing my food.

Coming up next: Part IV, The More Things Change

Images Copyright © 2014 Karen Fayeth, and subject to the Creative Commons license in the right column of this page. Taken with an iPhone5 and the Camera+ app.