September 26, 2013 by
Karen Fayeth
·
1 Comment
Filed under:
addictions
,
anxiety
,
Autumn
,
awesome!
,
awkward
,
business is business
,
cranky
,
don't want!
,
doooooom!
,
fall
,
good eats
,
gratitude
,
green chile
,
Hatch
,
heart
,
indignant
,
irritated
,
life
,
Love
,
make it work
,
New Mexico
,
Opinions
,
play through
,
posers
,
show and tell
,
where I come from
,
zia
It's late September and to a New Mexican's heart that means green chile! And lots of it. The smell of roasting peppers mixed with the wood smoke from piñon logs burning in fireplaces across the state means Autumn.
And it means heartache for a displaced New Mexican like me.
So imagine my delight to be strolling in my local Whole Foods grocery and see this:

While I was happy, this paltry display also made me very, very sad.
So, what, I am supposed to pick up a *handful* of green chile and take it home? Sure, I know how to roast my own, but c'mon here people.
I want to see big burlap bags and big burly men behind a got-dang flame thrower.
I mean, the flame thrower is part of the whole experience! In Fall one goes from the whooosh of the burner in a hot air balloon in the morning to the blast of a flamethrower outside a grocery store in the afternoon.
The abuse of propane in all forms is built into the DNA of a New Mexican.
That's where I come from! These are my people!

Photo of the puny display of green chile is Copyright 2013, Karen Fayeth, and subject to the Creative Commons license in the right column of this page. Taken with an iPhone5, the Camera+ app, and sadness in my heart.

July 11, 2013 by
Karen Fayeth
·
Comments Off

on An Open Letter To An Inanimate Object
Filed under:
adorable
,
angry
,
anxiety
,
awkward
,
business is business
,
chones
,
cursing
,
don't want!
,
drama
,
first world problems
,
grumptacular
,
irritated
,
kerfuffle
,
life
,
make it work
,
Opinions
,
peculiar
,
play through
,
pondering
,
posers
,
sigh
,
stubborn
,
truth is stranger than...
,
why
,
yucky
Dear Package of Fruit of the Loom chones that were on sale at Target:
Look, let me just start with the end in mind. It's not going to work out between us. Mostly because of the way you have behaved around my hind end.
Oh sure, the early days were grand. Glorious. Filled with anticipation. You lured me over to your side by wearing that fabulous "on sale" tag from my local Target store. Your price was so shiny and new and your colors, oh your colors. Yes.
I'd been with my old yonderwear brand for years. And years. YEARS I TELL YOU, and I had been wanting to get some new pairs since time makes fools of us all, including rear-covers. Yes, the holes, the leg elastic is shot, the droopy nature of the old drawers made me long for something fresh.
The store for the usual chones is a bit of a drive and I thought hey, maybe it's time for a change. Maybe I can make a new friend with a new brand and I won't have to drive over hell and tarnation and deal with a jacked up parking lot just to get undergarments.
Just as I was thinking this, you entered my life. There I was already at Target and your price was right and you looked cute and I thought "why not?"
Why not, indeed.
I flipped over your simple package and I looked at the sizing chart on the back. I checked and double checked and yes, I bought the right size in the right colors in the right style.
Oh how excited I was to bring you home and try you on! I'd also procured a new nightgown so I looked forward to all of the newness and shiny and happy and joy in my house!
I did hesitate for a moment. Yes, I did. I also walked over and considered another brand of undershorts but they were more expensive. You got me on price. Oh ho ho, you sure got me.
I put you into my basket and then took you out again. Then I decided I was being a fool and put you back in there.
That warm Saturday evening I took a nice long bath, scrubbed up, shaved the ol' legs and then toweled off, ready for my new garments.
I opened your pack, picked a color and slid on my new skivvy fashions. Ah yes, they fit perfectly. Excellent!
But then, oh then, I began to move around. I picked up some towels and hung them up, put some things in the hamper, emptied out the trash in my room.
The bending over. That's where things took a long bad trip. Instead of being supportive and helpful, each time I bent over you packed up shop and moved north.
Very. Far. North.
And so I'd forcefully put you back in your assigned location only to have you shoot North again at every turn.
Twenty minutes. That's how long you lasted on my nether regions. Twenty. Minutes.
Then you were cursed at and quickly removed in favor of a pair of the ol' standby. The brand that knows my curves and cherishes them so. I did a bend test and nary a problem in Ol' Faithful. Everyone stayed in their assigned campground and didn't drift in wrong directions.
So here's the thing Fruit of the Loom knickers…it's not me, it's you. Very much you. One hundred and ten percent YOU.
I'm so disappointed, and so ashamed I cheated on my loyal and trusted brand.
Thus, I must banish you from my home.
Don't go away mad, just go away. Forever.
Unkindest regards,
K

Image found here.

May 21, 2013 by
Karen Fayeth
·
Comments Off

on My Shame
Filed under:
addictions
,
adorable
,
amazing
,
artist
,
awesome!
,
awkward
,
Bay Area
,
beautiful
,
bloody Brits
,
business is business
,
California
,
cursing
,
da blues
,
don't want!
,
doubts
,
ew
,
first world problems
,
fun
,
hey kids get off my lawn
,
kids these days
,
Las Cruces
,
latent childhood
,
learning
,
life
,
make it work
,
Music
,
New Mexico
,
Opinions
,
play through
,
pondering
,
posers
,
show and tell
,
wayback machine
,
where I come from
,
work
,
yucky
Don't look at me! Don't! I'm so ashamed.
: deep breath :
Ok, here's the thing. I didn't MEAN to purchase tweenie teeny bopper music. I really didn't. I swear it!
It all started out innocently enough. I was in my car. It was a bright sunny day. I had the windows rolled down and I was feeling all of my wild oats.
I was at work and driving across town midday to the other building and going to see one of my favorite coworkers and life seemed pretty darn good.
The car radio was tuned to the local popular station and I caught this sort of fun little summertime kind of song with a break in the middle for some Flo Rida.
Now, I love me some Flo Rida. Not ashamed about that.
The song was something about some boy singing about the girl being a "troublemaker" and I thought the Flo Rida break gave it some gravitas.
I found my rear quarters grooving to the beat and a hand tapping the ol' steering wheel. I smiled a little about all the times some cute boy in my life has called me a troublemaker. The spring-into-summer sun and nice memories worked for me.
Later that day I went home and went to YouTube and watched the super cutie cute Brit boy doing his little thang lip synching to the song. I watched another of his videos and was charmed then went straight to iTunes and bought his whole album.
I fired the thing up and started listening to all fourteen tracks.
Oy vey. That's when I realized my mistake.
The two songs I'd heard are the best of the album. All the rest are overproduced crap. Bouncy tasteless boy band crappitty crap.
And I bought the whoooole album. Damn.
When I realized I'd simply bought the one boy version of One Direction I was quite embarrassed. Very embarrassed. Shocked, sad, grief, and then I laughed. A lot.
Then I turned on Stevie Ray Vaughan to cleanse my ear canals. That helped me get right.
As my blues friend used to say at the end of the night, "Did you get healed?"
Thanks to a beat up old Fender and the talents of a good Texas boy, I sure did.
Too bad about the electronic copy of the bad stuff. I can't fling electronic bits out the car window while doing 85 mph on I-25 north out of Las Cruces. You know the place, right near the first rest stop? It's where I once flung a good portion of an ex-boyfriend's cassette tape based music collection, just out of spite.
It's a real fine resting place. I would fly to my fair New Mexico just to get it done.
Ah well. Technology. Whatareyagonnado?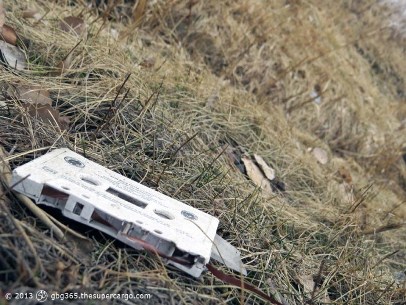 Image found here.

May 15, 2013 by
Karen Fayeth
·
4 Comments
Filed under:
addictions
,
amazing
,
angry
,
awesome!
,
awkward
,
breakfast
,
cackle
,
California
,
good eats
,
green chile
,
growing up
,
grumptacular
,
Hatch
,
homesick
,
in the kitchen
,
kids these days
,
Las Cruces
,
life
,
Love
,
make it work
,
New Mexico
,
Opinions
,
play through
,
pondering
,
posers
,
silly
,
The Good Man
,
where I come from
,
yucky
,
zia
And so as I was perusing my Facebook timeline this morning, idly reading posts while breakfast was consumed, I came across a post from Chile Monster, a good group of folks that I follow.
Contained in their post was a link to an article about a woman who had moved to New Mexico and her first experience dining at Albuquerque restaurant Little Anita's. She details how over time she learned to love green chile, and now living in Colorado, she found another location of Little Anita's where she could get her fix.
In the comment section of that article was the following quote:

I have the greatest disdain for it. Green "chili" is disgusting gruel. Chile verde is supposed to be made from tomatillos.

— Diego Raya

When I read that, I actually jumped a little as though I'd been touched by a live electrical current.
Then I said aloud to my phone in the quiet dark of my living room, "Whaaat the f*****k?"
It was at this point that I laughed. This had to be a joke. The Good Man wearies of me raging against tomatillos. In California, green salsa and green enchilada sauce are made solely with tomatillos and thus I avoid them at all costs. Occasionally there are some jalapenos thrown in. All heat and no flavor.
That is, as the internets would say, weak sauce.
Why anyone would prefer tomatillos over green chile is a mystery to me. There is actually room in the world for them both. I believe true chile verde has both, but I won't quibble with the adamant commenter.
In the aftermath of reading the quote, I went through many of the stages of grief. I was disbelieving. I was angry. I was sad. Then I accepted that one Mr. Diego Raya is entitled to his opinion. And also his utter lack of taste buds.
Then I realized, let Mr. Raya have his silly green tomatoes. Piles and piles of 'em. Let him have the entire watery crop.
Eat, Mr. Raya, eat! Enjoy every last one.
Just leaves that much more green chile for me and my people.
Move along Mr. Raya. Nothing to see here.
O Fair New Mexico, we love, we love you so…

Image Copyright 2008, Karen Fayeth.

April 8, 2013 by
Karen Fayeth
·
4 Comments
Filed under:
addictions
,
Albuquerque
,
amazing
,
anxiety
,
awesome!
,
awkward
,
Bay Area
,
California
,
curious
,
Dad
,
edjumacation
,
fire
,
football
,
friends
,
fun
,
kids these days
,
latent childhood
,
learning
,
life
,
make it work
,
nerd girl
,
New Mexico
,
odd
,
Opinions
,
overwhelmed
,
parenting
,
play through
,
pondering
,
posers
,
scared
,
show and tell
,
silly
,
smoke
,
suggestible girl
,
wayback machine
A few weeks ago I was walking out to my car after another real long day at work, when I smelled something a little sweet, a little nice, and a little out of place for a corporate parking lot.
My head whipped around and I saw a rather large burly man sitting on a parking berm next to his motorcycle and he was smoking.
Yes, I live in the Bay Area, but no, you cheeky monkeys, it wasn't skunk weed that I was smelling…
The man was smoking a clove cigarette.
My first thought was "What, is he in High School?" and my second thought was "What, is he a girl?" and then the smell of sweet clove smoke wafted over me and I was shoved into the Wayback Machine and transported back in time.
So there I am, a sophomore at Del Norte High School and it's after a football game and my friends and I have found our way to the McDonald's at the corner of Academy and San Mateo in Albuquerque, New Mexico.
That McDonald's belonged to our high school. Every high school had their "home" McDonald's and going to the other school's home territory, especially on a Friday night, was a whole scary and political thing.
So I'd already supped on French fries (all that I could afford) and was standing out in the parking lot doing what sixteen year olds do: I was slouching and skulking and just being a lump of teenager.
I was kibitzing with my friend Stacy who was sort of a wild girl. She didn't start out that way, but she turned that way pretty quick. She was small, dark haired, pretty and did this squinty eyed thing when she laughed which was terribly endearing.
Later, when we both tried out for the high school drill team and she made it and I did not (we had practiced together) and some distance came to our friendship. That and her affinity for drinking a lot of Everclear. I just couldn't go there.
But on this night we were friends and hanging out and she pulled a cigarette from her purse and lit it up. It smelled funny.
She explained to me that it was a clove cigarette. This particular item was very, very illicit because clove smokes were (and are) illegal in the State of New Mexico. She explained this was due to the fact that clove cigarettes will make your lungs bleed.
She told me this tidbit in that urban legend sort of way that made me wonder if what she said was really true, all the while I believing it 100%. I was (and still am) fairly gullible if told a good story.
So Stacy encouraged me to take a drag. I hesitated, thoughts of bleeding lungs in my head and firmly believing that the second something illegal touched my lips my parents would immediately show up and all hell would break loose.
After waffling, in a rare bit of rebellion I went for it (yes, taking a drag from a cigarette was, at the time, MAJOR rebellion) and she told me to lick my lips after, tasting how sweet it was. And it was.
I'd been so naughty! So *bad*! It was terrifying and exhilarating all at once!
Fast forward just over a decade later and I found myself living in California and oh my! Clove cigarettes are perfectly legal here! So I did some cool slouch thing into the corner store and bought a pack and felt very sophisticated and rebellious and adult and on-my-own and Mary Tyler Moore hat in the air "you're gonna make it after all!"
That pack lasted me several months until they dried out, and then I bought another just because I could. Every now and again on a lonely evening I'd pour an amber liquid over ice and sit on my front porch and smoke a clove and think about things.
Then, of course, a few years later my dad died from pulmonary fibrosis and smoking something that might make my lungs bleed seemed like a really bad idea.
Ok, meandering along the Wayback trail and getting to that train of thought quickly brought me right back to the here and now.
I sort of smiled at the big dude smoking a clove and inhaled deeply. It smelled so nice.
Such an unexpected scent to end my day.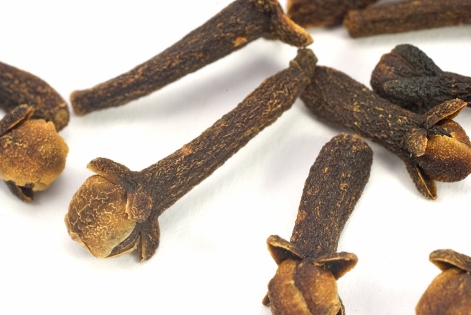 With all thanks to a Random Word Generator for giving me a wayback prompt, in the form of the word clove, on this sunny Monday.


Image by Kriss Szkurlatowski and used royalty free from stock.xchng.