In my internet wanderings, I often find myself cruising beauty blogs for makeup advice tips. I am flat out terrible at applying makeup in any sort of especially appealing manner, so I'm always on the lookout for easy and fabulous looks. Or something like that.
While on one of these jaunts, I stumbled across this particular service called Anaface which is a facial beauty analysis. All the girls were piling in there to have their face analyzed and were reporting results. Some ladies were very happy. Some were sad.
And I thought to myself "what a crock of crap," and yet, I bookmarked the page.
When I'd see that bookmark I'd ponder it, wanting to quickly upload my photo, then harrumph and go off again.
Today, the lure of my low self-esteem was just too great. I went in.
I began with this photo of myself in which my hair and makeup was professionally done and a master photographer took my image. In this photo I think, "Yeah, you know, I look all right."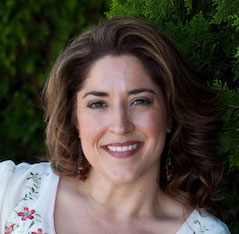 Then I uploaded that photo to the Anaface service. From there I helped the software by using my pointer to locate certain measurement spots on my face like the sides of my eyes and edges of my nose.
The software did its analysis and crunched the numbers and I arrived at this result:
"You are a 7.64 out of 10".
I am ashamed to admit I was at once happy (almost an 8!!) and depressed (what, I'm not a 9?).
Then I read the laundry list of "Here's why" and I began to feel like crap about myself.
Poor horizontal face symmetry. What? I thought the human eye found slightly asymmetrical faces to be more attractive anyway!
Your nose is too wide for your face width. What? I have a funny little thin nose actually.
Compared to your eye width, your innerocular distance is nearly ideal. Huh? I don't even know what that means. Is that a good thing or a bad thing? I mean, "ideal" sounds top notch, right?
So I harrumphed and my inner feminist got outraged and I Googled this facial beauty analysis thing to understand what the actual hell was up with this. I expected to see people out there as outraged as me. What I found was other analysis sites to try.
Then low self-esteem won out over self-righteousness and I uploaded my photo again, this time to a place called Pretty Scale.
Same sort of drill, I helped it find measurement points and it crunched the numbers and said: "77% You are pretty!"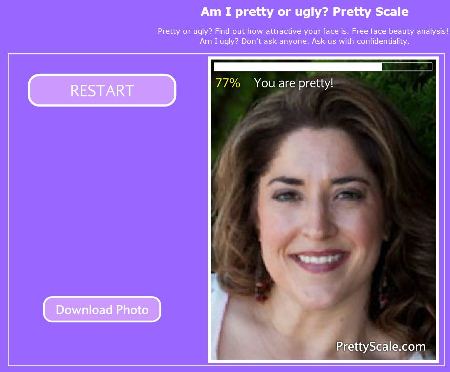 And that sweet, sweet dopamine rush kicked in at the words "you are pretty" and I felt validated and superior and attractive for about 52 seconds and then thought to myself, "what, only 77%? I'm not more pretty than that?"
Only Pretty Scale doesn't give me the rundown of things I can obsess about that are wrong with my physical appearance like my mouth being too wide for my nose. No, it just coldly arrives at a score and shoves it at you and runs away.
Then I realized how galldang evil these kind of websites are and how this is yet another way to make both men and women feel bad about themselves.
To their credit neither site was trying to sell me anything in order to capitalize on my poor self-image created by these bogus scores, which kind of surprises me.
Meanwhile, I honestly admit that reading "you are pretty" made me feel so good on a low, base, shallow level. And for that I'm the littlest bit ashamed of myself. And a little bit proud. And a little bit more ashamed and a little bit….
You get the picture. And when you get the picture, don't upload it to a facial beauty analysis bullcrap site, okay?
Because to me you are beautiful just the way you are.

___________________________

By the way, Gollum clocks in at a respectable 6.9 out of 10. His innerocular doohickey is also nearly ideal.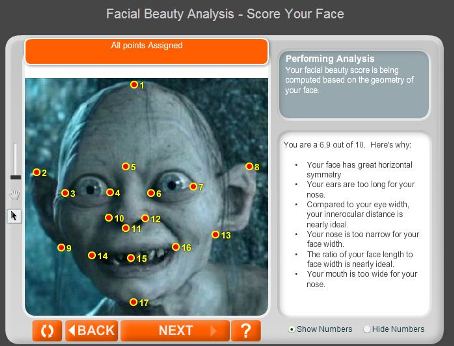 It's been two months now at the new gig and I'm really getting into it. The job, the management and the culture are all really in my wheelhouse. Even though I'm crazy busy and working hard, I really do like the job.
So I guess at sixty days into this gig I am making plans to hang around a while. When I went through new hire orientation, they talked up their employee activities program and mentioned that there are a lot of strong clubs here at the company. It seems most employees participate in at least one club. It's not required, people just want to be involved.
Cool!
I took a look at the list of clubs and the one that jumped out at me was the photography group. Rock on! I haven't been shooting much lately and I certainly need a kick in the butt. I belong to a photographer's salon group where once a month we meet and critique images, but I felt like this new group would really expand my horizons.
I dropped an email to the co-presidents of the group, two female coworkers, who were listed on the webpage and told them I'd like to be part of the group. They answered pretty quickly and said they were actually the last year's co-presidents (the webpage is out of date) and handed me off to the new leadership. In closing, one of the women said, "I'm so glad another woman is joining the group. It's mostly men right now. They are all nice but it's all men!"
Oh. Well ok! My photography teacher and mentor has spoken about this. She has been a professional photographer for a long time and has dealt with the male dominated world of photography for years. I'm unsure why it's still so heavily male dominated, but fair enough. I know my work can stack up.
I got an invite to the online user group and to the meeting coming up next week. I also got access to the club's site where members upload their photos. Each month there is a theme and a contest to pick a winner.
Whooo doggies, the photos on that page are really good but they are all very technical. I don't feel a lot of emotion in the photos. Then I recalled that I work with mostly engineers and scientists. Yeah. These are the kind of folks who will sniffily say they only shoot in manual and can calculate the exposure triangle in their heads.
I have taken other photography courses, including a class from a well-known and well-respected landscape photographer. That guy wasn't too uptight about the stuff, but several of the men in the class were. One guy challenged me on the spot to calculate the exposure triangle for a particular photo and I said, "Nope. I don't need to. I shoot in Aperture mode and am happy there." He looked like he had bad gas and walked away from me.
Look, I know *how* to calculate the exposure triangle. I just choose not to.
So we'll see how this group thang goes. I decided I should put together a quick portfolio of photos to show the rest of the group what I'm about.
What do you think?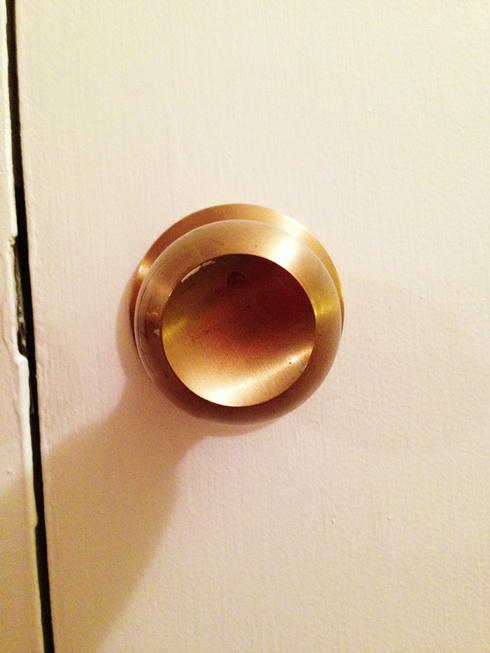 "Knob" — I feel this piece speaks to the inaccessibility of the world and the challenges of just getting past closed doors. Should you walk away or bang on the door demanding to be heard? That is for you to decide.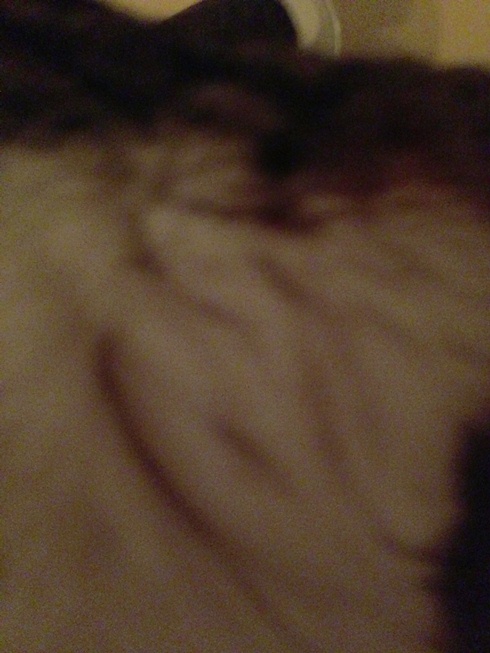 "Elusive" — This is a study in hiding behind false coverings, like the fur that covers a Cranky Feline. And the need to hide behind artificiality and illusion. The grain reminds us of the blurry nature that life presents and the need to have better lighting.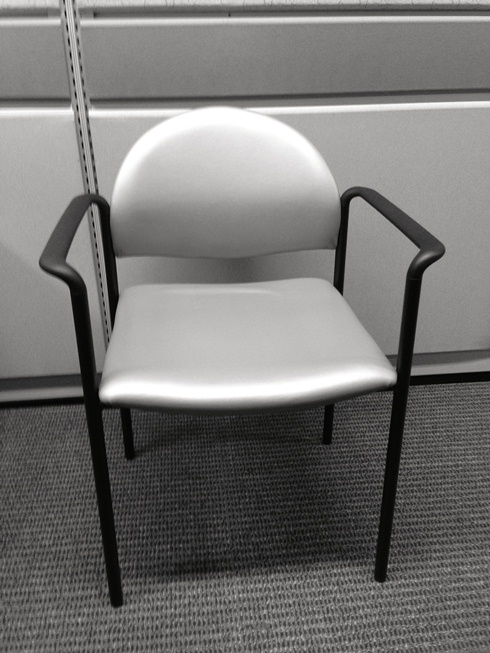 "Have A Seat" — The black and white really captures the moodiness that comes with the decision of whether or not to have a seat. The push-pull of subverting yourself to the will of powers greater than you or maybe standing up to fight instead. This thought provoking piece required meticulous set up and lighting.


I think I am a shoo-in for high praises and honor from this new club. I can hardly wait to reel in all my accolades!

All photos Copyright 2013, Karen Fayeth, and subject to the Creative Commons in the right column of this page. (why would you steal these masterpieces anyway?). All three taken with an iPhone5 and the Camera+ app.


Yesterday I found myself sitting in the very posh office of the Chief Executive Offer (CIO) of this here organization that employs me. Our CIO is absolutely brilliant, well recognized in the IT field and is one hell of a business woman. She's also a rather serious sort, which is fine. All business.
Somehow I've managed to be a good enough little employee and shown enough of my own savvy that she has been willing to invite me to some pretty high level meetings. Yesterday was one such meeting and I was damn lucky to be invited.
In the office were five of us minions from various ends of the business along with the Lady With a C Title.
The IT organization is building a very big and very key component of the business systems here at the ol' place of employ, so we were on the phone with a third party having a fairly intense negotiation.
The building where the CIO sits is very, very old and a brand new happy IT building is being constructed as we speak. It's going up right in front of the existing building and will be a little jewel of efficiency and network capacity. Good stuff!
The current building sits on a hill and the windows from the CIO's office offer a spectacular view of San Francisco and even the Golden Gate Bridge in the distance. When I do get to be in her office, I always sit near one of the large windows and spectate the view.
So there we are yesterday on the call with our CIO and the CIOs from four other large organizations speaking with a third party company about this huge joint effort. My C Level exec was taking the lead on the call and right from the start, things were getting tense.
As she was speaking, suddenly I hear the "bluuuuaaaaaart!" of an air horn. The kind of air horn that an obnoxious fan might bring to a football game. I'm the sort of gal who startles easily so the air horn lifted me a quarter inch off of my seat. As my head whipped around to look out the window to see what, exactly, the frap was going on, I noticed a large bundle of rebar go floating by.
Ah, I see. The construction.
Because I am mature and a professional, I immediately wanted to start giggling like crazy. It was so surreal. "Blah, blah, blah you are not understanding our strict budget requirements…*bluuuuaaaaaart!*… : bundle of rebar floats by: "
So I looked at my shoes, I looked at my notebook, I looked anywhere but in anyone's eye because I was about to laugh my fool head off.
Ahem. Then I regained my composure and my serious "umm hmm" look and got back in the game.
About ten minutes later, the CIO is drilling the third party rep, "That is NOT what I told you two weeks ago, you have NOT addressed the key component of this proposal…*bluuuuaaaaaart!*…: floating rebar :"
Oh hell. I can't keep it together. I bit the insides of my cheeks and stayed strong.
Then a scant five minutes later the third party rep, "…we can only provide this set of concessions because the way our company is positioned, the street won't look favorably on…*bluuuuaaaaaart!*…: floating rebar : "
I can only imagine what the guy on the phone was thinking. He had no perspective on what the air horn was about, he just kept hearing it over the line.
Which made me wonder if that wasn't the greatest negotiation tool ever!
This third time I hazarded a look around the room and found that no one other than me seemed to be affected by the air horn blasts. They were all cool as a cucumber while I was using every tool in my arsenal to hold it together.
The fourth time was the deal breaker. It came at such an awkward moment in the conversation that all five of us minions broke down and started giggling like kindergartners. I looked around the room as we all laughed. All of us. Except the CIO.
Whoops. Ahem.
Thankfully the meeting soon wrapped up and as I took my leave, the CIO thanked me for attending and I managed to stay very serious and professional, but I chuckled all the way to the parking lot.
I may be a well-regarded professional, but that latent childhood hasn't gone away yet. Nor do I expect it will anytime soon.
*bluuuuaaaaaart!*

Image from The Sportsman's Guide.

While I will admit to the fact that I am the kind of storyteller that enjoys a liberal splash of hyperbole in all my writings, I hereby certify that the following is a true and accurate description of the events of yesterday.
Here we go.
So there I was in the ladies room finishing up my I-drank-too-many-cups-of-green-tea business when another lady entered the stall next to me and with much huffing and rustling of seat cover went ahead and copped a squat.
As she settled in she began heartily whistling "over hill, over dale, we will hit the dusty trail" also known as the Caisson Song or the Army song.
Apparently this rousing rendition was the perfect accompaniment to the job ahead.
I hi hi hee'd right the heck out of the concert hall before she got to the part about "field artillery."
No one wants to be a part of that.
That completes the entirety of the thoughtful and meaningful content of this post, dated Friday, March 8th in the year 2013.
Happy Friday.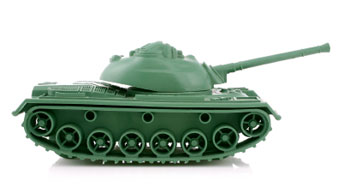 Image from Observations & Answers.

Today in the very small hours of the morning, I found myself wide awake.
Wide. Awake.
I do not know why, exactly, my body said, "hey, you know, 3:12 am is an awesome time to be awake. Let's do it!" I could only go along with the overbearing wishes of my body and try to get through.
So there I lay, staring at the ceiling and contemplating my life, and I noticed quite a racket going on outside. One mutha of a late winter storm came ripping through the Bay Area last night. Intense winds howled and pile drove raindrops into window panes.
But that wasn't the noise that had my dander in a full upright and locked position. Nope, it was the gall dang wind chimes that the neighbors above us have hanging from their balcony.
I really deeply profoundly dislike metal tube clanky wind chimes. The high pitched sound actually assaults my ears.
"But what about those cool bamboo chimes" you might be asking.
And I would reply, "No. No no no no no nonononononononono."
We have rules about not forcing neighbors to listen to your smooth Muzac jazz played loudly over a stereo. We regulate leaf blowers. We ask that noisy cars be muffled.
But clank makers are juuuust fine. Assault the ears of your neighbor all you want.
I DO NOT WANT TO SHARE YOUR CLANK NOISE!
I am a woman of New Mexico. Wind is not something we celebrate or entice to visit our balconies. Wind is something to be endured along with tumbleweeds, goat heads and rattlesnakes (see: safety training from yesterday).
With teeth gritting and bile rising, I tried to use my whirling mind for the greater good of all mankind and the 35 other units in the building. With my new harness training in mind (see: safety training from yesterday) I considered scaling the exterior of the building up just one floor and yanking those clank tubes clean off the deck.
But it was so cold and rainy outside I figured by the time that journey was done I'd really be wide awake. Plus the neighbors might be a tad cranky at my destruction of their property.
I considered using a high powered pellet gun to shoot them sumnabitches off the side of the building, but The Good Man had a long talk with me about the use of gun-like devices in an urban setting in a state that has no sense of humor about these things. So that was out.
So that just left me very awake, cranky and frustrated.
Rattin' smattin' windchimes.
Turns out my friends across the pond are with me on this:
Why wind chimes are the UK's most hated garden accessory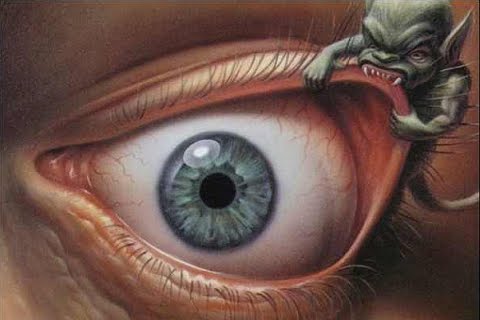 Photo from Notes From A Burning House.