It's funny the things that stick with you. The seemingly forgettable details or moments that you look back on with fondness.
This past weekend, I returned home to New Mexico after a far too long two-year personal drought. Life, work, whatever, gets in the way (no excuse is good enough).
The occasion of my return was the high school graduation of my oldest goddaughter. At almost 19 she is no longer that curly-haired blonde toddler who captured our hearts. She is a smart, sassy, funny, talented and gorgeous woman and I'm a bit weepy right now just typing that. I'm so proud of her.
I have been working too many hours and it's fair to say I dragged my ragged self onto a plane, glad to go home. Sometimes I feel like I wander a little too far away from New Mexico. I forget the foundation of my soul and going home never fails to readjust my mind, my very DNA. It gets me back to remembering who I am and what matters.
Plus I eat good when I'm there, and green chile itself will help anyone get right.
Each time I go home, I'm overwhelmed at all of the things that have changed since the last time I was there. El Paso is growing fast. The area around Las Cruces too. More cars, more buildings, more people. It's crazy.
So then I start to seek the familiar. What hasn't changed. What is there that I remember so I can have a touchstone. A "hey, there that particular thing is, just where I left it."
The feedlots in Vado, for example. I was pleased to find them there, cows huddled under the water misters. The inevitable cow scent on the breeze.
The Organ Mountains. Craggy, uneven, and absolutely gorgeous. I see those mountains that once watched over my college education and smile, glad to say hello again.
So today at work when I was homesick, missing my best friend and the peace of her back patio, I started going through the photos on my phone to help me with the pain.
Did I find photographs of vast mountain landscapes? Did I see the faces of my loved ones? Did I have a whimsical photo of a cow?
No I did not.
All of those sorts of photos are on my actual camera. Weirdly, I took very few photos with my phone on this trip.
So I will share with you the two photos I did take. Memories I'm carrying in my pocket to remind me of home. This gives you an awful lot of insight into my muddled mind:
First, a photo of my goddog. I may have taken one or two photos of him in the past.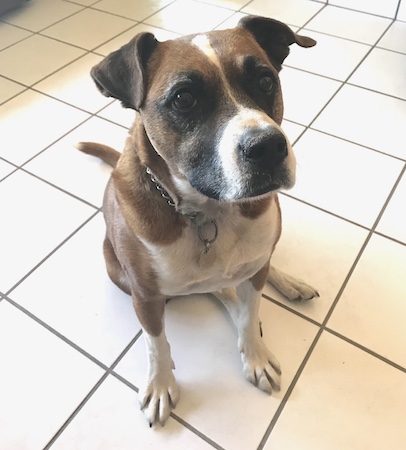 The gray hair around his eyes and in his muzzle makes my heart hurt, just a little

The second will take a little more explanation.
You see, to get back to Las Cruces, I have to fly into El Paso and while that's not my town, over the years I've even grown a bit fond of that crazy place.
When I stumble off the airplane and into the terminal I find that nothing much has changed. Then my heart softens a little when I see the genuinely godawful carpet in ELP's main terminal. Seriously, it's so bad, it makes me sentimental.
Nothing says "welcome home" like lizard carpet. Apparently, I was so overcome I had to take a photo.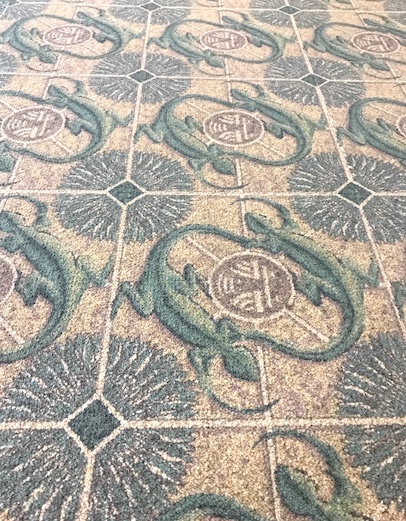 Not conducive to overcoming a hangover

And now I'm glad I did, I just found out today that the infamous ELP carpet is due to be replaced, like this month! Yipes.
That means next time, I won't be greeted at the door by the funky lizards. And as my goddog isn't getting any younger, one day I'll roll up to my best friend's house and won't get to experience his side-angled lope and velvety soft ears.
That's too much to consider. Right now, I will rest easy knowing that hideous lizard carpet and beautiful brown dog eyes remain just where I left them. I feel my connection to home, which makes sitting in this dull gray office just a tiny bit easier to take.

Both photos ©2018 Karen Fayeth, taken using the Camera+ app on an iPhone. Don't steal 'em. Thanks!

This one goes out to all of us who found ourselves attending New Mexico State University back in 1989. Maybe it was 1990. Memory is funny.
This one is for the Ag College kids. I'm about to drop a memory on you. Come along with me.
I can't really recall what time of year it was, but it was sunny. That much I recall. Then again, it's sunny in Las Cruces an awful lot.
The band Foster & Lloyd were on the radio. Remember them? Back then we were all listening to Foster & Lloyd. A lot. And Dwight Yoakam. And the Mavericks. And more.
So along came the news that Foster & Lloyd were opening for a Los Lobos show at the Pan Am Center. Yeah, I wanted to go to that show real bad. Alas I was a broke college kid and couldn't afford tickets. I heard the ads on KGRT over and over and pined, but knew it wasn't meant to be.
So instead I popped my Faster and Llouder cassette tape into the boom box I carried in the car. Or maybe it was Verision of the Truth. Or maybe first one then the other. And I held my own car concerts as I rolled around Cruces.
Then something unbelievable happened. My best friend called, out of breath and excited, to tell me that Los Lobos had to cancel the show and Foster & Lloyd were going to do a free concert just outside of Corbett Center (the student union building at NMSU) in this little amphitheater area.
We gathered up all of our friends, an armful of blankets and made sure we went to that show. My best friend walked with confidence right to the front of the small stage area and staked out our place. Up close and personal. We sat, we listened, we sang, we were a bunch of kids feeling an awful lot like family on that day.
For a bunch of Ag College kids from NMSU (hands up now, "I believe in the Future of Farming…") having a national act come out and do a show FOR FREE was, well, that was about the coolest thing in the world.
That was a best-day-ever kind of a day. Back then anyway. Sitting here today I do have to admit that my wedding day is my best day ever, hands down. But back then to this New Mexico kid wearing dusty beat up goatskin ropers, that sunny Las Cruces day was really the best day ever.
My best friend and I slip into the Wayback Machine an awful lot when we get together, and that free concert is one we land on quite a bit. What I wouldn't give to have a real Wayback Machine and dial it to back to that day. I might never come back.
Toward the end of the show, Foster & Lloyd were really swinging. We were all riding a sonic high and at one point, Mr. Radney Foster wandered out into the audience and put a hand out to my best friend's little sister. He plucked her from our blanket and spun her around a little bit with the music.
My best friend and I were both elated and jealous as hell. In fact in the now twenty-five years hence, I know for sure that my best friend has never really gotten over it. Neither have I, if I am honest.
My best friend's little sister was and is a beauty. Gorgeous and sweet and funny as hell. She is pure awesome and I love her madly, so of course I can't be upset with her. Just jealous, I guess.
When we were in college, Little Sister was in high school and she'd find her way to Las Cruces and we'd take her out with us. When a cowboy would start to get a little too interested in her, my best friend would wander by and whisper "Um, just thought you should know…she's sixteen." That usually put an end to things.
So we were used to her getting a lot of the attention. On that day after Mr. Radney Foster twirled her under the bright New Mexico sky we laughed and hugged her and loved every second of that show.
It is a beautiful memory. Were you there too?
A few months ago I happened to stumble across Radney Foster's Facebook page and hit "like" so I could see what he was up to. I'd lost track of him after his Del Rio, TX 1959 album.
Then came the fateful day where he posted that he'd be playing a little venue called Freight & Salvage in mid-July. That's not too far from where this New Mexico kid is living these days.
Well, I hopped on those tickets so fast my credit card started smokin'.
And that live show happened just a week ago, July 15.
The Good Man had never heard of no Radney Foster until I showed him a bunch of YouTube clips in the days before the show. Then he was totally onboard. We stood at the front of the line when the doors opened and found second row seats in the general admission venue.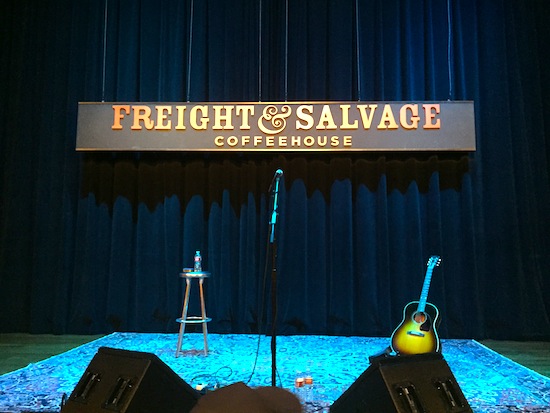 Photo Copyright ©2015 Karen Fayeth

It was just Mr. Foster and his acoustic guitar and he put on one hell of a show. Storytelling, songs, laughter. Man alive, it was really profound. It was like seeing a really dear old friend and picking up right where we left off twenty years ago.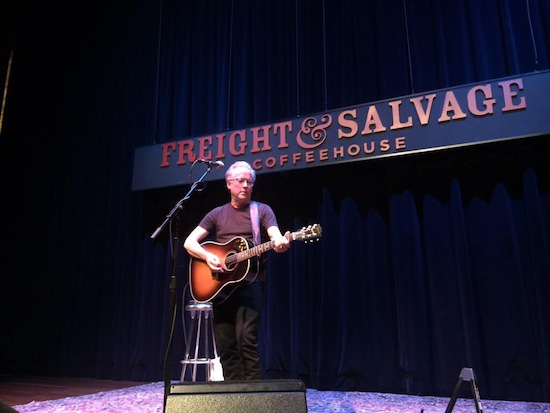 Photo found on @valisaschmidley Twitter stream because I was too gobsmacked to actually take a photo myself during the show.

I almost started crying when he hit the first notes of the first song. It felt so right.
And then…oh and then…
After the show, Mr. Foster came out to the front lobby to sign a few autographs and I jumped in line.
I practiced what I was going to say and when I got there, I let roll the story of that day, 1989 (or was it 1990?) in the grass outside Corbett Center in Las Cruces, New Mexico.
Given the sheer number of shows he has performed in the last 25 years, I was surprised that he actually remembered that one day. But he did.
"Oh yeah, we were rocking that day," he said.
"Yeah you were!" I replied.
Then I thanked him, I told him how much that free show meant to all us New Mexico college kids.
Then I reminded him about coming out into the crowd and dancing with my best friend's little sister. About how my best friend has never quite gotten over it.
Then I held out a copy of his new CD and said "Her name is Kate and you are going to sign this for her."
(The album is titled "Everything I Should Have Said" and it's awesome and you should pick one up. Here is the Amazon link and here is the RadneyFoster.com link ($3 cheaper!) Go on, click one of those links. You know you wanna)
And he did sign that CD. Oh boy did he ever.
Here's what it looks like. In case you can't read it, it says "Kate, You get the next dance."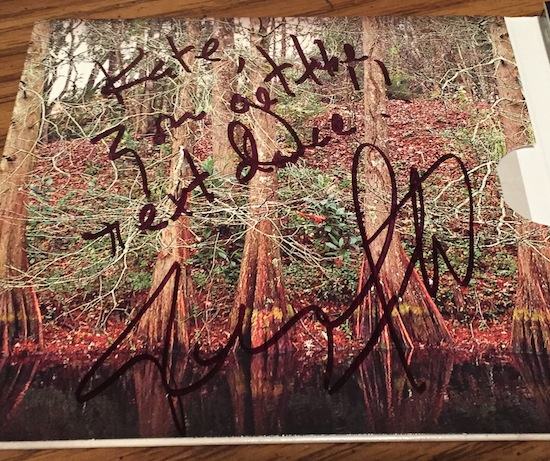 Photo Copyright ©2015 Karen Fayeth

C'mon! How awesome is Radney Foster? The correct answer is amazingly awesome!
I told him that he had just created some healing twenty-five years in the making and he laughed. Then I had that "hey, let's go grab a beer" moment and of course thought better of it. He's just the kind of musician you feel like you know well because he writes the kind of songs that feel personal.
Then I asked him to sign a CD for The Good Man and me, and he did.
I walked out of that venue smiling from ear to ear and remembering and laughing and just at peace with the world.
And so this entire post today and all of these stories are intended to bring all of my NMSU Ag College friends along with me into that Wayback Machine.
Were you there? Do you remember? Wanna reminisce?
This post is also to thank Mr. Radney Foster for helping create another amazing memory.
Whew. Today as I wrote this I listened to The Essential Foster & Lloyd album and it was almost hard to hear. So many memories both beautiful and sad captured in all of those songs.
Well, thanks for staying a while and reading all of these words. I'm serious about you grabbing one of those new albums. Get to clicking! And if you can catch Radney Foster live? Well even better.
____________

P.S. If you have ever wondered how a New Mexico girl could ever live in California, I suggest you obtain a copy of Mr. Foster's new album and listen to the song "California." (I believe it is also on YouTube) Then you will understand. According to the story, that song was inspired by a beautiful Bay Area sunset as viewed from the Oakland Hills. Saaaalute!

"Practice makes perfect," they say and, "If you do something for 10,000 hours then you will be a master."
Well, horse hockey is my answer to that.
If the delineator for adulthood is the age of 18, then I have put in a solid 236,682 hours at this craft, and I still haven't figure out how to be a master.
In fact, I may be worse at it than ever.
Sure, I get up in the morning and I go to work and I make a paycheck and I pay my taxes and I usually vote and I have insurance and a 401k and even a will. All the trappings of being a grown up.
But I still would rather have cookies for dinner and silly cereal for breakfast. I still throw little tantrums when things don't go my way. I still need naps and need to believe in Santa and I still want to play with toys and fly kites and occasionally I just need to melt down.
I can pay my taxes but the very thought of buying a house terrifies me. I can make decisions that impact millions of dollars at my job and then sometimes can't decide if I want orange or lime flavored candy at the store. Then I buy and eat both and cry because my tummy hurts.
This thing, this adulthood, it doesn't get easier.
And hell, I don't even know where the border lies, the place I can cross safely and know for sure I have arrived into adulthood.
Some might say it happens when you have kids. Fair play, I guess. But I have a lot of friends with kids that I wouldn't call the model citizens for grownup-itude.
When my dad died, that probably was the closest for me in knowing what it means to be an adult. I grew up pretty fast when, for better or worse, that was thrust upon me.
But even that wasn't enough to be the final frontier for me. (mmm, Frontier. I could go for a cinnamon roll right about now)
This past month some things happened with my "lady guts" that signaled the beginning of a long journey. When a woman's life turns from the dog days of summer into Autumn.
Discretion keeps me from going through all of the gory details, no one needs all of that. While I'm far too young for the "main event," my body has let me know that the pre-game show has started and the players are starting to take the field. (nothing like a sports metaphor to describe a lady issue….)
I'm not ready for this. I'm not grown up enough for this. I'm not an adult! I have put in the hours, many hours of long grueling practice and still…still I find myself at this age and at this earthly turning of a season far from being an expert at adulthood. I am jack of many aspects and master of none.
Maybe that is okay. Maybe that is what being an adult is about, the continually wondering if you are "grown upping" correctly. Paying taxes and eating ice cream sundaes with reckless abandon (while popping Lactaid, because that's a mature thing to do).
And on my next bubblegum ice cream sundae, I will be decisive enough to get both nuts AND sprinkles on top.
Because I'm young enough to want them both and old enough to pay for it.
So there. Take that! This is how I'm doing grown up and no one can make me do it differently!
Nanny nanny boo boo on you!
Adults are always asking kids what they want to be when they grow up because they are looking for ideas.

— Paula Poundstone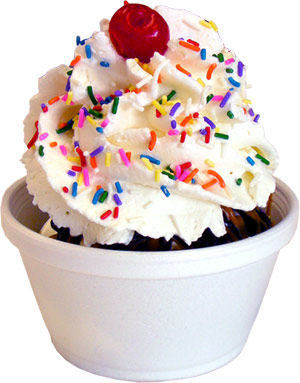 Image found here.

I miss my best friend today. Autumnal Equinox makes me think of harvesting hay and Dickerson's dances.

That was a text message I sent to my best friend yesterday afternoon. I was at work and found myself with a few moments of pause. What I felt in that silence was an aching sense of melancholy.
The angle of light has been changing for a while and yesterday the world looked a little different bathed in early Autumn sun.
A beautiful sunny yet hazy day as I found myself at a high elevation gazing across the amazing view, Oakland to my left, Golden Gate center, Albany to my right.
It's hardly original to feel melancholy in the Fall. I will follow the old poetic trope and go there anyway.
Since I know I have a "thing" about Autumn, I started looking back in the archives of my blog and found something that perfectly captures how I feel today. I'm nothing if not consistent.
Autumn is, after all, my favorite season in Oh Fair New Mexico.
So here's a repost to get me through the day. The words still ring true, even as time goes by.
___________________

Get outta the wayback machine!

Originally posted April 15, 2009


It was Fall, had to be. Slight crispness to the evening air. Anticipation thick as the fog of Aqua Net in the sorority house where I lived.
It was 1989, probably. Or somewhere close to that. The campus of New Mexico State University. I was a sophomore, maybe a junior, I can't remember. Doesn't matter.
What does matter is that I was getting ready to go to a dance at Corbett Center on the NMSU campus.
The woman who would become my best friend for what is now over twenty years was the driving force that night, and many just like it. Her parents had met at a Corbett Center dance, so she was especially incentivized to go scoot a boot and see what's doing. Family history.
I nervously pulled on my too shiny, too new, gray goatskin round toe ropers and jeans that didn't really go with the boots, but were at least long enough to be acceptable. "You should buy some Rockies," I was told, and they were right. I would, later, in quantity. But then I had neither the money nor the courage. I wasn't sure what I was going to get into, I just knew I was going to be there come hell or high water.
It wasn't my first Corbett dance. It wouldn't be my last. This story isn't about one actual night, more an amalgam of a lot of great nights.
The gaggle of high-haired women walked out the back door of our home, a sorority house containing twenty-eight women of different backgrounds, and one understanding house mom. What bound us together was our choice of educational institution. A land grant institution. To the uninformed, that means an agricultural college.
It was a short shuffle over to Corbett, up the stairs to the third floor where they had the ballrooms. Pay the entrance fee. Five dollars I think? Maybe less back then. Get a stamp on your hand. Look around, see who is there already. Talk about who you hope shows up.
Hear the opening strains of music. Usually The Delk Band. A group of musicians, brothers, and their dad on fiddle. I went to school with most of the boys. I remember I thought one of the Delks was cute. I remember one of the Delks was the drummer and back then had a tendency to speed up the tempo as a song wore on. Hard to dance to a wildly varying tempo. But we did it. (note of update: Saw the band not that long ago and that is no longer a problem.)
They were our people, and we embraced them. And we danced. Oh did we dance.
The two-step. Not the Texas double up kind, no. The slow kind, keeping time to the music.
And a waltz. My favorite, how I love to waltz. The rhythm of a song set to the beat of a waltz still paces my heart a little differently.
The polka. If done right with the right boy (he had to be tall because I'm tall and otherwise we'd just bump knees) you felt like you were flying, feet hardly touching the ground.
Then of course the Cotton-Eyed Joe (stepped in what?) and the Schottische, played back to back, often enough. Linking six or eight of us, arm in arm, facing forward, laughing our fool heads off.
The ladies, my friends and I, would stand on the sidelines and take a look at the scene. My best friend would always get asked to dance first. She's beautiful and a great dancer. Who could blame the boys for flocking to her blue-eyed, dark haired gorgeousness? Not me, certainly.
As I got better at dancing, I got asked often enough, too. The boys liked the girls who could dance, who liked to dance, who didn't turn up their nose at dirty fingernails and cow sh*t on their boots.
There is something special about dancing with a boy who knows how to dance, a strong lead, who looks you in the eyes. The boys who had the right fold in their hat and smelled faintly of Copenhagen and beer and Polo cologne.
I got to know those folks. All of them, the boys, the girls, the dancers, the musicians, the laughers, the people who liked to swing each other around the dance floor.
They became my family. We traveled in packs, dancing until we were sweaty, then heading outside into the cool air to take a breath, drink a beer, laugh a lot and occasionally find someone to spend a little time with.
Well not me, not then. I was still too awkward and mixed up to attract much in the way of boys at that point. I was more "one of the guys" than one of the girls the guys would chase. Don't feel bad for me though, I eventually figured it out. (cover your eyes, mom)
Over time, we all aged a little, got to be over 21 and started to migrate from dancing at Corbett center to dancing at the local country bar. It was fun but seemed a little more complicated. Add more than a couple beers to the night and weird things happen.
But still we danced. By that time, I'd moved off campus and lived with my friend from TorC. She was crazy and fun and taught me a lot (cover your eyes, mom), and she loved to dance as much as I did. She coined the phrase "big bar hair" and gave me an education on how to get it, and keep it, despite dancing so hard sweat ran down your face.
Then we all aged a bit more, and we graduated and found respectable jobs. My best friend, her husband (a fine dancer, I must say) and I are all actually employed in the same area that's listed on our diplomas. One might scoff at country folks, but all three of us hold a Master's degree in our chosen fields.
Now, on the verge of turning forty well past forty, I find I still miss those days, mightily. I wished I'd enjoyed them more at the time. The stress of school and classes and "what do I want to be when I grow up" cast a pall on my days.
My own fault. A worrier by nature, a tendency that I fight tooth and nail every single day I take a breath.
When I'm having a bad day, when I doubt myself, when I realize I don't fit in at my new place of employment, when I don't feel heard or understood or very well liked, I can always go back to those days in my mind and smile.
I can't get together with my best friend and her husband and NOT talk about those days. Magical. I'm blessed to have been able to have them. Once upon a time, I knew where I belonged.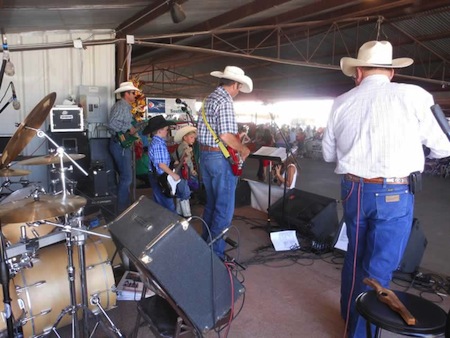 Photo of The Delk Band in action

Image from The Delk Band website and found here.

When I have had a big event, a big adventure or just something interesting happen in my life, I almost always have to spend a little time processing it, usually out loud and on these pages.
Having just returned from a weeklong trip to Ireland, I'm pretty sure that readers here will be treated to (tormented by?) several posts about my days in Dublin. I had such a wonderful time and I want to get all the stories out and onto the page.
The question is, where to begin? Some would say start at the beginning. Some would say start somewhere in the middle when things begin to get good. Others still say to start wherever you want.
The thing is, I usually don't get a say in where to begin telling a story. The Muse has a mind of her own and she tends to open one sliding door in my mind to show me what she's interested in, while keeping the other doors firmly closed until she's good and ready.
What I mean today is that there is one story, one experience, that keeps replaying in my mind. It is the sum of my entire view of Ireland and probably belongs at the end of the entire tale.
But why cave to the convention of putting the end of the story at the end? This is what I want to write, so this is what will be written. For today, at least.
Here we go…
The hotel where I stayed was in a rather upscale suburb of Dublin named Donnybrook. Back in the day, Donnybrook used to be the scene of an event called the Donnybrook Fair. And by "back in the day", I mean like the 1200's through the 1800s.
Evidently that event turned from a nice twelve-day fair, fun for the whole family, to a drunken brawling event. In fact the very word donnybrook has come to mean a brawl or fracas.
The Catholic Church took a dim view of this debauchery (as they are wont to do) and ultimately lobbied for the fair to shut down, mainly by building a church right at the event site.
This is a great story, I love it, but it's kind of tangential. Let me get back on track. In this wonderful Donnybrook neighborhood, there are quite a few shops, restaurants and a couple pubs.
One of the pubs, named McCloskey's, was about a half a block away from where I was staying. I could see it from the window in my hotel room.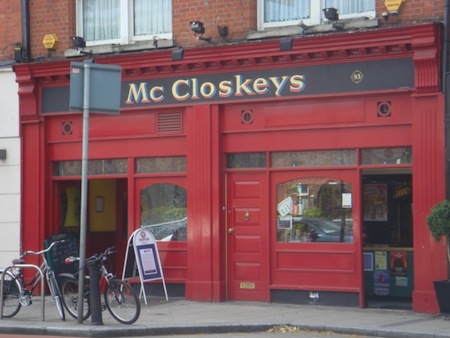 Image found here.


I had walked past the place quite a few times but was never brave enough to go in. Something about genuine pubs kind of intimidates me. It's a mix of the expected amount of hesitation being a woman going into a bar alone, and my propensity to overworry that I'll somehow say or do something that breaks the unwritten protocol of the pub.
I also never am sure how Americans are perceived so it's always a little tentative for me. Which is silly because of the pubs I've encountered in the UK and now Ireland, it's always been a lovely experience.
On Thursday after what had been a busy and intense workweek, I decided to go inside McCloskey's. I was hungry, I love pub food, and I was in desperate need of a pint.
With a deep breath, I opened the door and went in. I walked the length of the place to give it a look-see and decided to stay, taking up a corner seat at the bar.
The bartender was a fireplug of a man, in his early fifties, with a pugilistic look about him and a vibe that was clear he knew how to run a pub. He could and would toss your ass out without hesitation and with force.
He came over and slid a napkin on the bar like skipping a rock and asked, "What'll you have?"
"A pint of Guinness," I replied with confidence. He nodded with a grunt and poured the beer. In hindsight, I should have just said "A Guinness," the pint is understood.
What a lovely pint it was. A perfect pour, the perfect temperature, perfect creamy foam on top. Oh yes. I wanted to take a picture of it so I could always remember that beautiful moment, but thought better of it. It felt like the bartender may take a dim view of selfies and Instagram in his pub.
As he set the pint down I asked, "Can I order some food?"
"Er, yeah, we have a stew, the fish and something else I can't remember" he said.
"I'll have the fish," I said.
"Fish and chips, you know?"
"Yep!"
He grunted again and went off to the kitchen to place the order. I sat there feeling tense and sipping my beer. There were really only about four people in the pub, all quietly drinking and keeping to themselves. 1970's disco played from a small boom box to fill the atmosphere.
Next to me was a stack of local newspapers so I picked one up and read it, giving me something to do as I sat alone and tried to act normal.
After a bit my food came and it was so delicious. Light and crispy cod, perfect chips and slices of tomato. I ate it joyfully and drank my Guinness and suddenly everything was really right with the world.
During this time, the bartender mostly ignored me. He was friendly but distant. Gruff but fair, I suppose, and that was fine.
While I ate, a group of people came in. They were obviously all family, and they took up chairs and seats around several tables. Then more and more kept arriving. There were probably twenty or more people and one older gentleman with graying hair was buying all the drinks.
These folks were all in a good mood and talking excitedly. At one point someone teased the older man about "never being around" and he tipped his pint glass to them and said, "now that's one thing you can never say about my term! My opponent can't say the same."
It was then I sussed out that this might be a local politician. I heard someone call him by his first name and as I was texting the play by play to The Good Man, he did a quick Google search and we discovered I was in the pub with the local councilman. Elections were due to be held the next day. My guess is he was out celebrating the end of his campaign run with friends and family.
As the crowd grew, it became such a convivial atmosphere. I sat next to one of his daughters and we chatted and laughed. Her son, who looked to be about five, ordered a cranberry juice and wanted it served in a Guinness pint glass. Everyone bought and ate small cans of Pringles.
As ever more people kept piling in, I kind of felt like I needed to get out of there. I'm sure I could have stayed and been fine, but I started to feel like an outsider.
So I hopped up from my barstool and went over the cash register where the bartender stood. He turned to me and I said, "I'd like to tab out, please."
"Oh sure," he replied and began ringing me up.
"That will be twelve euros fifty," he said. I handed him a twenty euro bill.
He took it and looked me, touched my hand and said, "You doing okay, darlin'? Was everything all right?" with genuine concern in his eyes.
I replied, "Yes, it was great. I'm…I'm just a little jet lagged and very low energy."
He had a sparkle in his eye when he smiled, then tapped my hand again and said, "That's okay, darlin', you still look gorgeous!" He laughed like a schoolboy while he got my change.
He put the bills and coins in my palm and said, "now you have a good night, eh?"
I left the pub with a smile on my face. Now that, the whole story and everything in it, that's Ireland to me.
It is a wonderful, charming and friendly place. I loved every minute of the time I spent in the city of Dublin and the district of Donnybrook.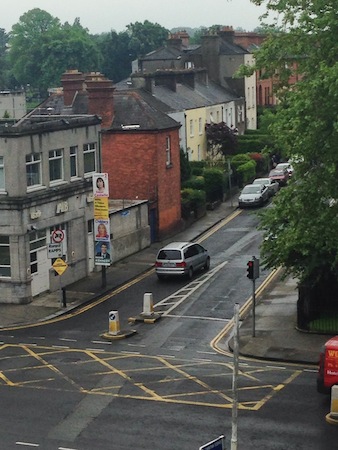 A view from my hotel room. Lovely! Copyright © Karen Fayeth, 2014