Blame it on Facebook and its algorithms that like to remind me of things from the past. For the better and for the worse.
I re-read this one over the weekend and thought "yeah, that one needs a re-post."
So here we are, when Monday, January 30, 2017 feels a lot like Monday, January 28, 2013

A Treatise On Monday
Originally published January 28, 2013

Written this morning at something like 5:45am


And so we find ourselves back at Monday. Ah Monday, both the beginning and the end.
I have sad, tired, squinting, groundhog eyes as the alarm goes off. I'm begging the world not to pull me from my burrow. Please don't shine that bright light in my face.
But I'm pulled from my burrow anyway and instead of a prediction, the world anticipates my arrival at the train station and my seat on the next ride into the city.
The bright light turns out to be a beautiful ray of light, glimmering off the slowly rising sun.
All possibility is in Monday. Will this be a good week? Will this be a bad week? Will it rain?
Monday is everything and nothing. A blank canvas ready to take the paint.
What will I make of my Monday? What will I achieve? How will I stumble and will I recover gracefully?
It all exists here in these quiet pre-dawn hours. The sun hasn't even said hello yet and here I am, writing. Scribbling the words that want to exit my head.
There is already acrylic paint on my hands from a project that is due Thursday morning. I had to get some early painting done so I can hit that deadline.
In this Monday, all things are possible including finishing a painting that is due in just three days.
Oh my.
I feel strangely happy today. What the hell is this? How unusual for a Monday morning.
The weekend was weird. I was cranky and then he was cranky and then it was Sunday night and another two days of not working were jettisoned to the ether. Monday turned the corner and sat down for a visit.
So here I am again loading a backpack for work, stumbling around to find my badge and my phone and my sense of self-worth.
I look again at my canvas and already I fear I have screwed it up. Don't they say in art there are no mistakes? Just roll with it and incorporate the error. OCD and art are not friends. This major but fixable error must wait until later tonight to find its cloak.
There is a train to catch and a Monday to face. I'd rather stay home in my studio and put gorgeous turquoise paint on a willing canvas. Can I do that for a living?
You know, a girl can dream, and so I will dream as BART gently sways. When I disembark dreams stop so reality can start.
But no matter, I can dream again, later. Dreams don't die easy.
And dreams don't wait for the weekend.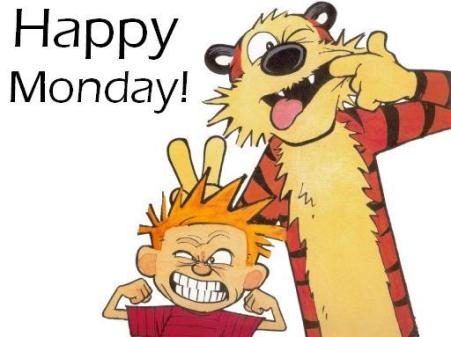 Image from The Miracle Journal.

The 26th of February. That what today is. February 26, 2016.
My, my, how time does fly.
Speaking of flying time, I see that the last time words were posted to this space was in November. That was like, yesterday, right?
Nope. 26th. Of February. Of 2016. Whew.
Well, okay, gotta try to shake that off and keep rolling. I've been thinking a lot lately about this little ol' blog. It used to be that I'd knock out a post every weekday. Then three times a week. And then nothing since November.
Been wondering what got in my way.
Three things, really. First, I got a little worn out. I'd pushed The Muse and it was getting harder to think of interesting ideas to write about. Eventually The Muse asked me to give it a rest.
Another contributor was starting a different job. I used have a free lunch hour where I both ate and knocked out the words for this blog. In my new job, I am in so galldarn many meetings each day that my lunch break is now me eating while my staff streams in the door to grab a few moments of my time.
Finally, I started wondering a little bit about the fate of so-called long form blogs in an ever-shortening attention span world. I read an article a few years ago declaring blogs dead in favor of tweets and Tumblr. I kind of took it to heart.
So I let my word field lay fallow. And maybe that is okay. It needed some rain and some decay and some time to become fertile again.
One of the most compelling reasons that I started this blog was to be a place for writing practice.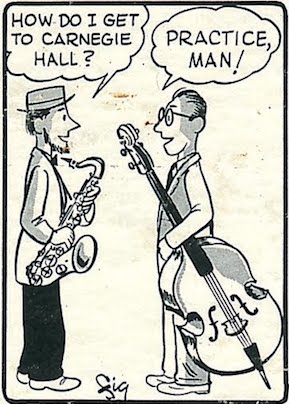 Practice, practice, practice. When I kicked off these pages back in 2007 I felt like I had something to say and needed a venue, so I made my own.
Over many years I wrote something every weekday and watched my writing both inside and outside the blog become stronger, sleeker, and more concise.
While I still benefit from all of that work, the last few times I've been working on a short story, I'm noticing the flow just isn't there. It's always an uphill climb but without the many days a week practice to keep me limber, the hill got a little steeper (and a lot more pedantic).
There is a widely debated theory that it takes ten thousand hours of practice to become a master at something. I am not sure that is true because any artist I know would say you never master your medium, no matter how much or how hard you practice.
But what I do know is that as of the moment I am putting these words into print, there are over six hundred thousand words that I created and added to this blog. That hasn't taken me ten thousand hours to create, but it's still not nothing. It's something that matters and something I am proud of.
Last weekend while I was sprucing up the blog and giving it a Spring cleaning (I'm kind of in love with this shade of blue) in preparation for my return to the words, I looked hard at that number in the footer of this page and thought to myself "I'm not done."
And so I'm not.
One added benefit is that I get to grab those crazy thoughts from my mind and get them down. There's good stuff in there. No more trying to blog it out loud to my kindly understanding spouse or my long-suffering coworkers.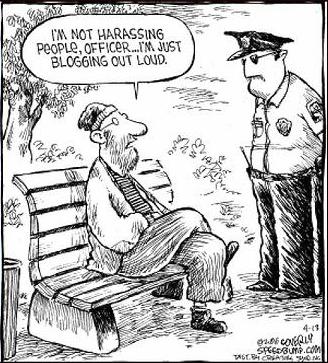 So here I am, back for today and hopefully back again soon. I want to push out my elbows and make the space in my world for the words, the practice, and the ever wonderfully agonizing quest to get better at what I love to do most.
Carnegie Hall cartoon found here.
Blogging out loud cartoon found here.
Over the weekend, after another rough week at work, The Good Man and I found our way to the big main branch of our city's library. It was like an awesome haven from the mean old world.
I immediately found my way to the fifth floor where they keep the art books. I needed an infusion of art and creation in my life to erase the financial and business blues of my workweek. I decided I wanted to look at some Frida Kahlo prints. I am a huge fan of Frida.
As I plucked a slim book of her paintings off the shelf, I found another small book hiding behind it. It was a book of letters written by Frida to her friends and family.
I love reading old letters. You learn a lot about who a person was (or is) by reading their handwritten letters.
I had always thought that Frida was so strong, powerful, fierce and uncompromising.
Boy was I wrong. Through her letters, I found her to be very sweet, quite insecure, and almost childlike.
She often would write letters to friends and ask their advice on big life decisions. For example, at one point her husband, Diego Rivera, had a terrible infection in his eye that had spread to the side of his face. She asked a friend, a fellow painter, if he though she should take Diego to New York to see American doctors or stay in Mexico and take the guidance of Mexican doctors.
Now that seems like a pretty big life crisis, something you would want to decide along with your husband and instead she was soliciting, nay begging for, the advice of a friend. She actually did this quite a lot, begged her dear friends to tell her what to do.
I found that so counter to the fierce woman I see through her paintings.
And then, over time, as she got older she did seem to become a lot harder edged. A lot more sarcastic and passive aggressive.
Clearly the philandering ways of her husband and his over bearing need to be controlling had taken a toll on her psyche.
That and years and years of immense pain in her spine, leg, and foot, all massively unresolved injuries from an accident in her teens.
Her physical and mental anguish become so forceful, it drove a little bit of the lightness out of her words. She became more bitter. And so maybe that is the Frida I came to know, the rough around the edges and hard woman who had been hurt too much.
But even then, as I understood how she could come to be that way, I was a bit shocked to read (in the book) a quite long essay that was to accompany an exhibition meant to honor Diego Rivera.
I came across this section and burst out laughing. I mean, wow.
Here, read it and see what you think. She is describing Diego's physical form from many angles. In this section she refers to his chest:
"Diego's chest — of it we have to say, that had he landed on an island governed by Sappho, where male invaders were apt to be executed, Diego would never have been in danger. The sensitivity of his marvelous breasts would have insured his welcome, although his masculine virility, specific and strange, would have made him equally desired in the lands of these queens avidly hungering for masculine love."
Um. Did she just say her husband had moobs? Cuz I think she did.
In another section she describes seeing him naked as looking something like a child frog. Paraphrasing here, she said that his skin takes on a greenish tone and is pale under his clothes and only tan in his face and hands.
Yeah. Green moob guy. Awesome.
This was, I'm sure, taking a bit of her own pound of flesh from him for the years of unkindness. And also a bit of the ol' anti-bourgeoisie taking the piss out of what might have been a flowery ode to her husband.
I'll tell you what, that image is sure going to stick with me for a while.
Actually, the whole book will stick with me for a while. The letters so quaint, so childlike and such a deep glimpse into one of my creative heroes. Quite something.
Oh, and she liked to invent words of her own. My favorite was when she would refer to her life or other things that were not working out as expected as fuc-bulous. Oh yes. I can use that. I may have to adopt it myself.
Next up, I have on my bedside table a book of letters by Vincent Van Gogh. He was quite prolific in his letters to his brother, and it is a thick tome. I am both wary and excited to dip in.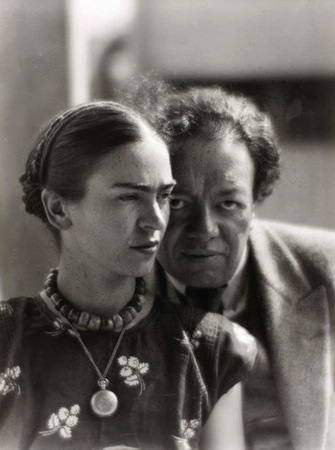 Photograph by Martin Munkácsi

Image found here.

When I have had a big event, a big adventure or just something interesting happen in my life, I almost always have to spend a little time processing it, usually out loud and on these pages.
Having just returned from a weeklong trip to Ireland, I'm pretty sure that readers here will be treated to (tormented by?) several posts about my days in Dublin. I had such a wonderful time and I want to get all the stories out and onto the page.
The question is, where to begin? Some would say start at the beginning. Some would say start somewhere in the middle when things begin to get good. Others still say to start wherever you want.
The thing is, I usually don't get a say in where to begin telling a story. The Muse has a mind of her own and she tends to open one sliding door in my mind to show me what she's interested in, while keeping the other doors firmly closed until she's good and ready.
What I mean today is that there is one story, one experience, that keeps replaying in my mind. It is the sum of my entire view of Ireland and probably belongs at the end of the entire tale.
But why cave to the convention of putting the end of the story at the end? This is what I want to write, so this is what will be written. For today, at least.
Here we go…
The hotel where I stayed was in a rather upscale suburb of Dublin named Donnybrook. Back in the day, Donnybrook used to be the scene of an event called the Donnybrook Fair. And by "back in the day", I mean like the 1200's through the 1800s.
Evidently that event turned from a nice twelve-day fair, fun for the whole family, to a drunken brawling event. In fact the very word donnybrook has come to mean a brawl or fracas.
The Catholic Church took a dim view of this debauchery (as they are wont to do) and ultimately lobbied for the fair to shut down, mainly by building a church right at the event site.
This is a great story, I love it, but it's kind of tangential. Let me get back on track. In this wonderful Donnybrook neighborhood, there are quite a few shops, restaurants and a couple pubs.
One of the pubs, named McCloskey's, was about a half a block away from where I was staying. I could see it from the window in my hotel room.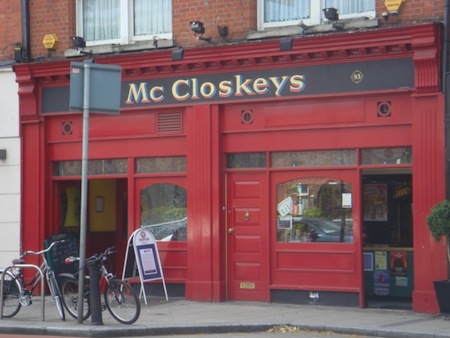 Image found here.


I had walked past the place quite a few times but was never brave enough to go in. Something about genuine pubs kind of intimidates me. It's a mix of the expected amount of hesitation being a woman going into a bar alone, and my propensity to overworry that I'll somehow say or do something that breaks the unwritten protocol of the pub.
I also never am sure how Americans are perceived so it's always a little tentative for me. Which is silly because of the pubs I've encountered in the UK and now Ireland, it's always been a lovely experience.
On Thursday after what had been a busy and intense workweek, I decided to go inside McCloskey's. I was hungry, I love pub food, and I was in desperate need of a pint.
With a deep breath, I opened the door and went in. I walked the length of the place to give it a look-see and decided to stay, taking up a corner seat at the bar.
The bartender was a fireplug of a man, in his early fifties, with a pugilistic look about him and a vibe that was clear he knew how to run a pub. He could and would toss your ass out without hesitation and with force.
He came over and slid a napkin on the bar like skipping a rock and asked, "What'll you have?"
"A pint of Guinness," I replied with confidence. He nodded with a grunt and poured the beer. In hindsight, I should have just said "A Guinness," the pint is understood.
What a lovely pint it was. A perfect pour, the perfect temperature, perfect creamy foam on top. Oh yes. I wanted to take a picture of it so I could always remember that beautiful moment, but thought better of it. It felt like the bartender may take a dim view of selfies and Instagram in his pub.
As he set the pint down I asked, "Can I order some food?"
"Er, yeah, we have a stew, the fish and something else I can't remember" he said.
"I'll have the fish," I said.
"Fish and chips, you know?"
"Yep!"
He grunted again and went off to the kitchen to place the order. I sat there feeling tense and sipping my beer. There were really only about four people in the pub, all quietly drinking and keeping to themselves. 1970's disco played from a small boom box to fill the atmosphere.
Next to me was a stack of local newspapers so I picked one up and read it, giving me something to do as I sat alone and tried to act normal.
After a bit my food came and it was so delicious. Light and crispy cod, perfect chips and slices of tomato. I ate it joyfully and drank my Guinness and suddenly everything was really right with the world.
During this time, the bartender mostly ignored me. He was friendly but distant. Gruff but fair, I suppose, and that was fine.
While I ate, a group of people came in. They were obviously all family, and they took up chairs and seats around several tables. Then more and more kept arriving. There were probably twenty or more people and one older gentleman with graying hair was buying all the drinks.
These folks were all in a good mood and talking excitedly. At one point someone teased the older man about "never being around" and he tipped his pint glass to them and said, "now that's one thing you can never say about my term! My opponent can't say the same."
It was then I sussed out that this might be a local politician. I heard someone call him by his first name and as I was texting the play by play to The Good Man, he did a quick Google search and we discovered I was in the pub with the local councilman. Elections were due to be held the next day. My guess is he was out celebrating the end of his campaign run with friends and family.
As the crowd grew, it became such a convivial atmosphere. I sat next to one of his daughters and we chatted and laughed. Her son, who looked to be about five, ordered a cranberry juice and wanted it served in a Guinness pint glass. Everyone bought and ate small cans of Pringles.
As ever more people kept piling in, I kind of felt like I needed to get out of there. I'm sure I could have stayed and been fine, but I started to feel like an outsider.
So I hopped up from my barstool and went over the cash register where the bartender stood. He turned to me and I said, "I'd like to tab out, please."
"Oh sure," he replied and began ringing me up.
"That will be twelve euros fifty," he said. I handed him a twenty euro bill.
He took it and looked me, touched my hand and said, "You doing okay, darlin'? Was everything all right?" with genuine concern in his eyes.
I replied, "Yes, it was great. I'm…I'm just a little jet lagged and very low energy."
He had a sparkle in his eye when he smiled, then tapped my hand again and said, "That's okay, darlin', you still look gorgeous!" He laughed like a schoolboy while he got my change.
He put the bills and coins in my palm and said, "now you have a good night, eh?"
I left the pub with a smile on my face. Now that, the whole story and everything in it, that's Ireland to me.
It is a wonderful, charming and friendly place. I loved every minute of the time I spent in the city of Dublin and the district of Donnybrook.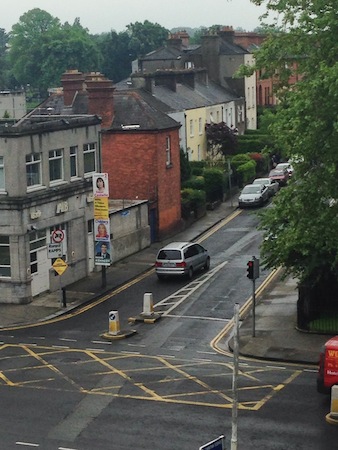 A view from my hotel room. Lovely! Copyright © Karen Fayeth, 2014

On Saturday the sun shone down so brightly on the Bay Area that it was too hard to stay inside. Roaming and marauding were the order of the day.
Yes, I know as a Californian I am supposed to feel Very Guilty about these sunny winter days we are having. I get it.
But instead of guilt, The Good Man and I went outside and basked in the sun. We decided to wander not our own neighborhood but the one just one city over.
It's a really fun and funky block of shops and restaurants.
They day started with some chilaquilas that were rated as acceptable to me. You see, I grade Mexican food on a very tight scale. Sadly, most Californian Mexican food fails.
Once we were full to overfilled with good eats, we moved on to a really awesome bookstore that I had never been to before.
I do love bookstores. Especially local bookstores with both new and used books on the shelves. You really get a feel for a town by what is stocked on those used shelves.
As I often do in a bookstore, I wandered over to the art section. I am looking for a used copy of a particular Henri Toulouse-Lautrec book. Hope springs eternal.
This particular art book section was more eclectic than I usually find, which was great. A lot of things I hadn't seen before.
While perusing, I found one very small section of books under the heading of "Wild, Wacky and Wonderful."
Boy, this small collection lived up to the billing.
There were just five titles. I can't quite remember them all. One was Toilets of the World. I recall that. Quite an interesting tome, may I add. One was the Pipe Handbook. One was the Diary of a Sword Swallower or something like that. I can't seem to recall the other two.
As I browsed I kept walking back to that section and laughing. It was *too* perfect. Just too.
So then I decided to take an iPhone photo so I could remember what five titles were there. But how to snap a photo without incurring the wrath of the storeowners? They are sick, I'm sure, of people finding something in their store then buying it on Amazon. Snap click is a means to that end.
My intentions were good but I didn't want to be a pain in that charming store.
Then I remembered, oh yes, that you can use the volume buttons on the iPhone to fire the shutter. I decided that I could hold the camera at about waist level and take a surreptitious snap.
I went over to the side of an aisle and thought, "Ok, I better give this a try to make sure I know how it works."
I pushed the button and then loudly echoing through the store was the shutter sound that iPhone so helpfully adds to camera app.
You see, I always, always, always have the sound off on my phone. Always. I mean seriously, always.
Except on Friday afternoon when I was expecting (and didn't want to miss) a call from my boss. After the call I then forgot to switch sound back off.
The shutter sound caused three people around me to snap their heads up and give me "grrrr" eyes.
Busted. Flat busted.
So there you go. I have no photo of the crazy fun titles, only my hazy memory.
And this piece of photographic art of the wrong shelves. *sigh*
Enjoy.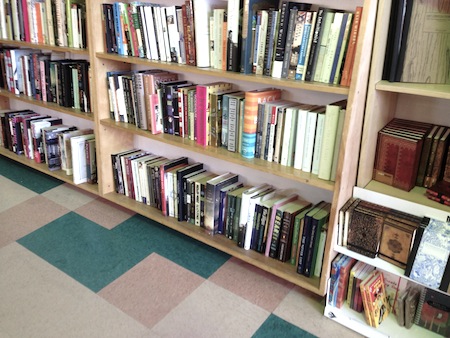 Copyright © 2014 Karen Fayeth

Photo Copyright © 2014, Karen Fayeth, and subject to the Creative Commons License in the right column of this page. Taken with an iPhone5, the onboard camera app, and not a lot of guile.