I started writing today thinking about how crazy or wacky I am regarding the topic of this post.
Then I realized something. I bet I am not that crazy. I bet I am not the only one that has felt this way.
Here's the scoop:
I have found that if I take my lunch to work, I have a much better day. My office is situated in an oddball industrial slash office neighborhood. It is an area that is rapidly gentrifying.
While we do have some nearby places to go and grab lunch, and on certain days food trucks, the choices are not robust. Also, I work in the far back corner of an office building that is a converted warehouse. It takes me about ten minutes at a brisk clip just to walk to the front door.
This means if I don't have a lunch packed and I am super busy, I end up with no lunch.
No lunch makes Karen a very cranky girl.
In the New Year I have been working a lot harder on bringing my lunch so Karen is a less cranky girl.
That's just good for everyone.
Sometimes I lack imagination when making lunches and I eat the same thing day after day. But if it's good food, then all is well. I'll eat it and become a manageable and reasonably peaceful person.
When I am able to get my lunch packed the night before that is even better. Oh how I love myself on those days.
Anyhow, this morning I woke up groggy and tired. It's already been a long week.
As I struggled to break the surface of fatigue and start my day, I remembered that I needed to make my lunch.
It's Thursday which means most of the good eats in the fridge have already been eaten, and there wasn't much left that looked good.
The one bit of leftovers we have is something I have eaten for the past three days in a row, and I just wasn't feeling it.
So it was time to be creative, and creative isn't something I am in the small dark hours of the morning.
I saw that we still had some of this really good bread that The Good Man had bought. Ok, yum.
I poked around the fridge to see if I could put anything into a sandwich.
Hey, I have a fresh jar of pickles! There is some tasty cheese! Still have a tomato for slicing and some sprouts for fiber and a few other good items. Hey, we still had half an avocado left. SCORE!
This made me so happy. I laid out the details on the countertop and hand crafted one hell of a good-looking sandwich. I did this thing up like an artist in her studio.
When it was completed, I carefully wrapped it up in wax paper, cut it, and wrapped it again, then put it in my lunch bag.
Now here's the crazy-not-crazy part.
Now that I have made this delicious sandwich for my lunch, I can't stop thinking about it.
All the way on the ride in to work I was thinking about eating that sandwich. Mouth watering, full anticipation. Oh yes. Gimme my sandwich!
Now!
Sammie sammie sammie sammie sammie is all my Pavlov brain is giving me today.
It's about 10:30 and I have had a little breakfast but still all I can think about is that damn lunch I packed.
Gimme!
I have work to do and real world grown up decisions to make and I have to be a boss and employee but damnit, all I can focus on is my sandwich!
I will do my best to wait until noon, but I'm not making any promises.
I'm not the only one, right?

___________________


Edit 1: You know who really loves a good sandwich? The British. It's like a religion to those folks. I should write a whole post on that.


Edit 2: It's now 12:40 and this sandwich is *delicious*. Worth the wait? Of course. Worth the OCD? You know it. Happy tummy!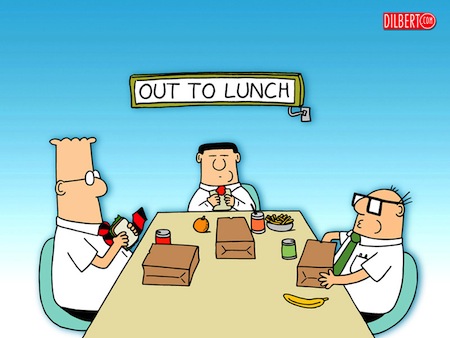 Image found here.

Mmm, hmm. There are things I know and know with certainty. There are things I know that people deny. There are things I say that are fundamentally true but are denied time and again by those around me.
Know this, good readers of my blog: Squirrels are vermin. They are not cute, they are not cuddly, and they are not adorable. They are rodents and should be treated as such.
I say this to the squirrel huggers and they tell me that I'm being silly. I say plague and they scoff.
So here's how we are going to play this today. I am going to repost something I wrote in 2007. And then at the end I'll give you an update to show you just how exactly 100% right I am.
Then I will do a superior dance. You'll have to just visualize that one but know I'm dancing hard like I'm counting coup.
I am a woman of the west. The real west. The range land, unpopulated and dirt covered west. I know things. Behold.

____________________________

First published June 12, 2007

So, where I live, we have a lot of squirrels. Now when I say "a lot of squirrels" I don't mean "oh my, there's quite a few out there". I mean a whole horde, an army, a remuda, of squirrels.
They run around everywhere, up and down power lines, around trees, hither and yon. When I go for a walk at noontime from work, I walk down this one street and they scatter in all directions like a squirrely sea of doom.
People here think they are cute. Find them amusing. The fluffy tails make them laugh. People here FEED THEM. Yes, they put out food for the little b*stards.
They don't understand my revulsion, my utter HORROR that these vermin are allowed to roam free in a civilized society.
They don't understand this because I am a New Mexican. One of the bonus features of being raised in New Mexico is, da da dummmmmm, bubonic plague.
In fact, according to an article in today's ABQjournal, there have already been four cases this year, including a boy who died.
To quote the article, "Plague, a bacterial disease, is generally transmitted to humans through the bites of infected fleas but can also be transmitted by direct contact with infected animals, such as rodents, wildlife and pets."
Unh huh, no wonder every little rat with a fluffy tail gets the suspicious eye from me. Early on in life my mom would yell at all us kids to stay back from any wild creature, especially the small rodenty kind.
I will not draw one of those beady-eyed plague-carrying varmints closer to me or my home! I live in a duplex and for a while my next door neighbor put out bird seed with no cover or protection from the squirrels. I would stare horrified out my living room window to see a swarm of the things eating with reckless abandon in my back yard.
THE PLAGUE!!! THE PLAGUE!!!!
In my old place, a couple of squirrely warriors had an epic territory battle on the roof right over my apartment. Not only did I have to hear the squeals and the death call of the loser, I *freaked out* about the dead rodent right there over my doorway. As you know, fleas leave the dead rodent searching for a new home.
I shall print out the referenced article and keep copies handy for the next person who looks me and says "how can you not like squirrels, they are sooooo *cute*!!"
I'm keeping an eye on you, you plaugey b*stards!!!!

____________________________


And now, the update and my vindication:
Plague-Infected Squirrel Closes California Campground

A plague-infected squirrel has closed a California campground for at least a week, according to Los Angeles County health officials.

The squirrel, trapped July 16 in the Table Mountain Campgrounds of Angeles National Forest, tested positive for the infection Tuesday, prompting a health advisory and the closing of the campground while investigators tested other squirrels and dusted the area for plague-infected fleas.

…L.A. County health officials are urging Angeles National Forest campers to avoid contact with wild animals, steer clear of squirrel burrows and report any dead squirrels to the department of health. (emphasis added)
Oh! Oh! There it is. The I Told You So Dance.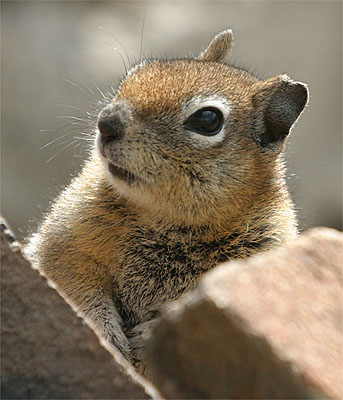 Whew, and wow, and holy cow and other explicatives.
So here I am, back here at the ol' blog and oh-so-happy to be back.
This past week was the first time I've ever taken a break from My Fair New Mexico in the six years I've been at this game. It was really hard for me to step away. Really, really difficult.
Writing somewhere around a thousand words a day about whatever is on my mind is what keeps me sane. Well…as sane as I can be. Which isn't much.
Here's the low down on the time away:
As ya'll know, I've started a brand new job, in fact I've been here just shy of four months. Still a total newbie and trying to make a good impression.
From the day I started this gig, I was told that there was this really Big Deal coming up at the end of April. The big deal is an audit.
A big whopping audit that looks at our department top to bottom. The review includes our systems, our files, the cleanliness of our socks. All of it.
At the end, the head office decides if we get to keep doing what we are doing, or if we are so out of alignment that every project we do requires executive oversight and approval. (there have been entities that have failed the audit in recent history)
Yeah. This is a huge deal. Basically if we failed the audit, our department would face massive cuts, and being the new person on board, well…make your own conclusions.
Only a tiny amount of GIGANTIC stress.
On top of that, my own sub-team had a massive project due on Tuesday of the same week and one of my (senior level) employees was just not getting her job done. Worse, she seemed not to care one whit that we were going to miss the project drop-dead deadline.
Missing the deadline would mean incurring the wrath of the Chief Information Officer of the company, a formidable person. At four months of employment I am still on probation, so incurring the CIO's wrath now wouldn't be a good look for my future here.
And so I was worried. Really worried. Walk the floor at two in the ay em kind of worried. I was getting little to no sleep, working very long days, and filled with massive amounts of stress and worry. This of course, just a short week after The Good Man and I had finished moving to a new town. So no stress there either. *harumph*
To make the long story short, we passed the audit. Yay! And after some yelling and application of heavy doses of guilt my employee finished the project (just barely), so we dodged that bit of unpleasantness from the CIO. I did get a good butt chewing from my boss for letting it get to the very last minute.
So by the end of that week of hell, more precisely by Friday about 10:30am, I was sick with hundred degree fever and sinus pressure so bad I thought my head was going to pop like a kernel of corn in a frying pan.
Brutal. Just simply brutal.
From Friday until yesterday I haven't even been on the planet. Between fever and Theraflu I think I went on some sort of vision quest. I may have seen my spirit animal, I'm not sure. And the Theraflu dreams. My god the angels and gargoyles that haunt my fevered mind.
Today I am mostly back. Running at about 80% perhaps which is a damn sight better than where I was last week, but still not good.
And so, my dear and loyal readers, that is where I was when I urgently posted on April 30th that I wouldn't be writing on the blog for a while.
It made me sad to have to post that and walk away.
Let's not be apart like that again, ok?
Ok.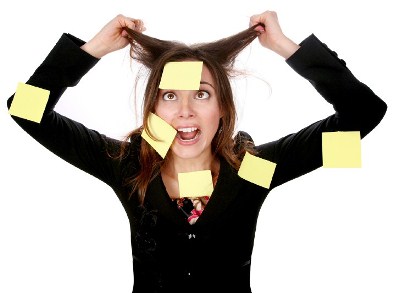 Image found here.

I've ranted off an on over the years about the plaguey b*stards with fluffy tails that run roughshod over my yard, streets and power lines. They eat the insulation off of cables. They eat all the plants out of the ground. They eat all the apricots off my favorite tree (and holler at me when I try to pick a few so I can make a nice pie.)
In case I've been too mild on this topic, I'll say it out clear: I hate squirrels.
So I smiled to myself when I saw this headline linked off of CNN.com: Give Squirrel a Whirl
Yes, you of tender tummy and mild disposition, they're talking eatin' squirrel on the Eatocracry blog.
"The general consensus was that it tasted more earthy and sumptuous than the darkest turkey they'd ever tasted"
Now, I may not actually want to have one of these somnabitches on my dinner plate, but I'll certainly help with the supply chain. If this trend takes off, I'm sitting on a gold mine over here.
The only trouble is…The Good Man won't let me fire a bb gun at the rodents. He says the neighbors might not approve…you know, owing to the fact that my bb gun aim has never been right.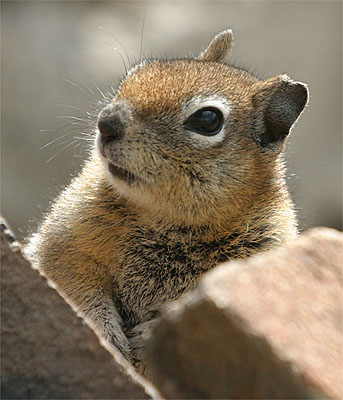 Rodent, it's what's for dinner.

Prairie dogs cause halt to city park project
They are plaguey rodents. You know that, right? Vermin!
"City residents…have formed the Prairie Dog Alliance of Santa Fe…"
What?