…that we find ourselves on the final day of the year 2017. I'm both a little surprised it is here already, and a little relieved too. It is as though I have been anxiously awaiting the arrival of a delayed guest.
So many people are saying, "Ugh! I can hardly wait for 2017 to be over!" and "Good riddance" and bon mots like that.
Sure, 2017 has been a trying year, but remember when we all bid 2016 goodbye with a gruff hacking noise and an emphatic *patooey*?
I keep reminding folks of that, of how everyone was eager to flush 2016. One very nice lady recently asked me to cease reminding. She didn't want to remember that narrative, I suppose. She was too content to be down in her hacks and patooeys and other rude noises regarding the year 2017.
Recently, the musician Taylor Swift was publicly and roundly lambasted for saying she had a good 2017. I mean, she won a pretty ugly court battle, released an album that sold over a million in one week and spun off several number one hits. I don't particularly care for Ms. Swift's style of music, but all in all, I'd say she had a pretty good year. But no one wants to hear it.
Celebrating what is good from 2017 doesn't fit the hack-patooey narrative. We must all be miserable! Blame the year! Blame the world!
I don't think that is quite fair. 2017 has certainly tried the patience of the most gentle of souls, but there is still good to be found through adversity. Not to get all quoty and stuff, but isn't it through fire that mettle is tested? Isn't that which doesn't kill us makes us stronger?
And don't we win by remembering the good even through dark skies?
There are a lot of horrible things to recount from the year. Fires, floods, earthquakes, famine, Congress, hunger, poverty and people treating their fellow humans horribly. I'm sure many a news source will remind us of all of this and more in bright Technicolor photos and videos.
But what if…and bear with me here…what if on the eve of the new year dawning, instead of remembering what was bad, we celebrate what was good? What worked for us in our own lives?
I mean, I'll start. In 2017 I had five short stories published. FIVE. This is the most success my writing has seen in any year. I was boggled as the acceptances rolled in. In 2016 guess how many of my stories were published? I won't make you wait, it was zero. I received zero acceptances of my work in 2016. And I kept on writing. Kept on hustling. And 2017 rewarded my hard work.
By the by, all five are linked in the right column of this page, in case you missed any of them.
In 2017 I completed one of the most intricate and challenging projects in my work life. It was a slog, and I had very little support and help from coworkers or direct management. But I did have a lot of expectations from senior leadership that I'd get it done. And on December 21 I did just that.
In 2017 I went to a photographer's retreat where many professional and experienced photographers looked at a portfolio of my work and congratulated me, gave me good and honest feedback, and began to treat me as one of their own. I went from dabbler to serious photographer in the span of twelve photographs. I was utterly terrified to present in front of that group, but I did it and it was incredibly inspiring. I'm working that much harder on my photography now because I took that chance.
In 2017 I celebrated nine years married (and twelve years total) to The Good Man. Nine years is both not that much and a whole lot. Every day that I wake up and he still loves me and I still love him is a victory.
In 2017 I accompanied my eighty-three year old mother on a tour of the Midwest to visit family. I was scared that something would happen, that I would break the Mom, that it would be a terrible trip, that all of my plans would go awry. Instead we had a fantastic and utterly memorable trip. I both grew closer to many of my cousins and felt so happy to have that time with my mom.
In 2017 I opened my eyes every day and got out of bed and went out in the world with the thought and the wish that today might be another good day in my life. And the vast majority of them were.
And so while it's unpopular to celebrate the year of 2017, I am going to swim against the tide and say Thank You 2017, for giving life, for the journey, for the trials and tribulations. I won't send you off with a hack-patooey, I will instead say, thank you for the lessons, the gifts, the challenges and for showing me that I am much tougher than I give myself credit for.
Thank you, 2017. Rest easy old friend. 2018 just rolled around the corner and will be here in a minute. I'm going to be all right.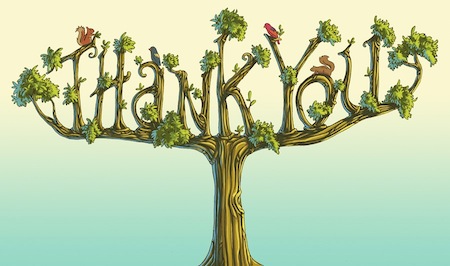 Fabulous image by tsugami on Deviant Art, which allows downloading of images. I believe in giving artists credit for their incredible work, and this image is deeply inspiring to me. Thank you, tsugami.

"Featuring the work of Karen Fayeth" — a girl could get used to that!
Take a look at issue 32 of Lowestoft Chronicle, where my story Holy Water" has found a home.
Here is a direct link: Holy Water
You can also find a link on the right side of this page.
With much gratitude to editor Nicholas Litchfield and everyone at Lowestoft Chronicle.
Since I am a native New Mexican, it seemed mandatory that I watch the television series "Breaking Bad," which is set mostly in Albuquerque.
I missed it during its first run on AMC but found all five seasons are available on Netflix.
The Good Man watched some of the pilot episode with me and found it just didn't work for him. Okay, fair enough. This meant I was on my own to get through it.
If you are part of a couple that shares a Netflix account, you know how hard it is when one of you wants to watch something and the other doesn't. You have to carve out time to watch when the other isn't in the mood to be watching TV.
I had to look for times when either The Good Man was off doing something else or I had to set up my iPad and watch it while sitting in the same room with The Good Man. Which, let's face it, seems kind of silly.
Breaking Bad is not the kind of show one can really binge watch. I found that after getting through a single episode I had to step away from the television and go out into the world and remind myself that nice things still exist.
So it ended up taking me a really long time to watch all 62 episodes, but finally a few weeks ago I did it. I summited the mountain. I reached the peak. I got through the final episode of Breaking Bad.
I have to admit, the last five or so episodes are pretty hard to watch. The whole story and its characters are unraveling and there is a lot of violence and ugly things happening. I found it hard to finish, but I prevailed.
And now that I am on the other side, I broke through, so to speak, what is my final analysis?
As a writer, this is genuinely some of the best writing I have ever experienced. The character development, the original ideas, the pacing, the language. All of it. Genuinely amazing and enviable. Easy to understand why the show won so many awards. And easy to see why it's been hard for Brian Cranston to find other projects to work on. He's said he wants projects where the writing is as good as Breaking Bad, which has to be a real challenge.
As a New Mexican, it was at times really hard to watch. I'm not blind, I know there is a lot of bad happening in my homestate. That said, a lot of dramatic license was taken for the sake of a good story. It's possible to live a nice life in Albuquerque without encountering meth. It really is.
I cringe when I see posts on social media where people say they moved to Albuquerque just because of the show. To each their own, I guess.
I did often have a chuckle when I saw familiar places in the show. The carwash that Walt and Skylar own? I lived about two blocks away from it. The dark restaurant with candles on the tables where Walt and Jesse would often meet? It's over on Gibson (closed now) and my boss and I used to go have lunch there when I worked for Sandia Labs. Saul's office? Used to frequent the liquor store in the same strip mall.
The list goes on.
However, seeing all of those locations in the show didn't really make me homesick. They seemed so out of place in the context of what was happening.
Anyhow, I guess in summary, I can say I have mixed feelings. The writing and acting are profoundly good. And I am glad I watched the show so that I at least understand all of the cultural references. I do kind of wish New Mexico could have gotten a better shake. It's a beautiful state with a lot to offer including a unique culture and way of life.
Nevermind. I take it back. It's awful. If you aren't already a resident, you don't want to live there. Seriously. (Much love to the 505!)
I am glad that New Mexico got its moment in the spotlight, and I think the story, writing and acting changed the game for television. Hard to believe something so culturally groundbreaking came from a deceptively simple story about a cancer stricken chemistry teacher and his ne'er do well former student cooking meth. It's a fine though challenging show.
And now the big question……
Do I start watching "Better Call Saul?"
Hmm.

______________

In other news, apparently the actor who played the DEA Agent known as Gomie is running for Bernalillo County Commissioner. Weird. He's a legit New Mexican though, so okay.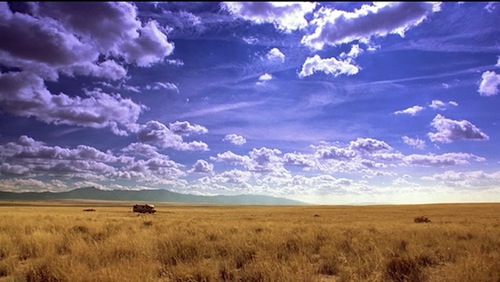 Image found here.

I was out and about recently and ran into some friends who were with some other of their friends that I didn't know. We all got to talking, cussing and discussing over beers and a bit of wine, and the conversation drifted over to the show "Breaking Bad."
As a matter of fact, this happens to me a lot. Even though the show is no longer producing new episodes, it lives on in the world of Netflix. This show seemed to touch a nerve in people and it still relevant. People like to talk about it.
So I told one of my new friends that, "yeah, I'm finally watching it. I just started Season 2. It's kind of weird to watch, though, because Albuquerque is my hometown. It's where I grew up."
The person responded, "Really? That is so cool! I mean, really cool. Tell me about it! Tell me about Albuquerque."
This literally took the speech right out of me. "Uh, brr, eeeh, aauuugg" was about all I could manage.
Albuquerque? Cool? What?
Albuquerque is not cool!
Well, hell, maybe it really has become cool and it's time to admit it.
The Albuquerque I know was the place that either no one had heard of or said "Oh yeah, you mean like Bugs Bunny?"
Albuquerque is the place that Southwest Airlines used to fly planes that were only one third full because NO ONE went to Albuquerque. (side note: I used to really like that. Now on Southwest flights people are squeezed in so tight you can hardly sneeze.)
Albuquerque wasn't on anybody's radar and now it's in the zeitgeist. Just last night I saw an AT&T commercial that name checked Albuquerque. And it's not the only recent commercial I've seen that gave the 'Burque a shout out. Back in May I wrote this post about New Mexico being a part of not one but two popular movies.
When did this happen? I know, I know, this happened when "Breaking Bad" started airing.
I appreciate I haven't seen all of the episodes but so far, but I'm not sure that show portrays my hometown in the best light.
So far in Season 1 and the first part of Season 2 I can see it's mostly filmed in downtown. I think Jesse Pinkman lives somewhere off of Silver street. It's a pretty cool house, old style.
I lived around downtown ABQ for a while when I was doing a co-op job out of college with Sunwest Bank. I liked living there, but to be honest, that part of ABQ that doesn't always match my experience. I was more of a northeast heights kind of girl.
I often wince at the Jesse Pinkman character because he's so not anyone I would recognize from Albuquerque. Then I wince again because the bad guy character Tuco is pretty much an amalgamation of a lot of guys I went to school with.
Anyhow, I suppose I should be glad that Albuquerque is getting the love. Then again, the spirit of New Mexico runs deep within me. We often have been pretty damn happy when no one knows about our beautiful state. The less outsiders the better.
But alas, Albuquerque is on the map. I even saw a Twitter profile the other day saying, "Proudly living in the land of Walter White," and I just shook my head.
There's so much more to ABQ. But ya'll don't need to know any of that. When the glow of Breaking Bad fades off, we can reclaim our "not cool" town, and going on doing what we do and knowing what we know.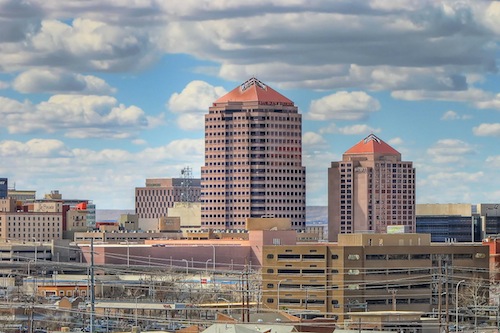 Image from Wikipedia and used here under a Creative Commons Attribution-Share Alike 3.0 Unported license.

Over the weekend came the very sad news about the passing of Hollywood legend, Ray Harryhausen.
The Good Man was a lifetime Harryhausen fan and introduced me to the magic that Ray made only recently. How badly I had been missing out.
At 92, Ray lived a good long life and he leaves behind a legacy of work. His stop motion animation paved the way for so much of what you see now in this CGI-heavy film world.
Mr. Harryhausen will be missed, along with his best friend, Ray Bradbury. Tough to lose both Rays within the course of a single year.
To remember Mr. Harryhausen, I am reposting something I wrote back in 2010 when I first learned to appreciate Harryhausen movies. You can tell from all the exclamation points how totally into his movies and the animation I was (and am).
For you, Ray.

———————
This old dog learned a new trick
Originally published February 5, 2010

At Christmas, my husband received a great gift from his step-mom. He unwrapped it and exclaimed, "A Ray Harryhausen collection! Honey, look, we got a Ray Harryhausen collection! Wow, thank you!"
And I was like, "who?" My sweetest is an educated film guy, so I figured it was some obscure director of strange and dark independent films. So I said, "hey, great!" with a shrug.
Who knew I was TOTALLY missing out?
In my ongoing film education (The Good Man is keeping a list. I'm working through it….) he popped "The Seventh Voyage of Sinbad" in the ol' DVD player while I was eating lunch one weekend afternoon.
I was immediately hooked in. Yeah baby! I figured out just who Ray Harryhausen really is. A master of creating amazing creatures in stop motion animation.
The stumbling roaring Cyclops from the late 1950's is every bit as creepy today. In fact, in a lot of ways, I actually like that better that today's overly CGI'd movies.
At the end of the "Seventh Voyage of Sinbad" DVD, there were some special features. One was clips from when Harryhausen got an Oscar (presented by his best friend, Ray Bradbury. What a pair they must make!) and at the conclusion of Harryhausen's acceptance speech, Tom Hanks comes onto the stage to bring on the next award.
He makes the segue by saying, "I know for some people it is Gone with the Wind or Casablanca, but for me, it's all about Jason and the Argonauts"
I looked at The Good Man and said, "Well we have to watch that next, then."
And so we did. We watched as Jason and his merry band of Argonauts fight a huge bronze statue of Talos that had come to life and, oh man this part was cool, a whole army of sword wielding skeletons! Skeletons! I *love* skeletons! They clacked and grimaced and fought. Aw damn, how very cool!
Then we watched "The Golden Voyage of Sinbad" and I remembered that I saw this movie when I was a kid, most likely on TV. I watched it with my big brother back in the day. I remembered the blue Shiva with swords in all the arms. (and let's talk about the very naturally endowed Caroline Munro. Rowr! It's so rare these days to see an un-surgically enhanced actress.)
And finally, we had to get to THE must see film in the collection because, well, it's set in San Francisco. The next in the series of my SF film education.
The movie was "It Came from Beneath The Sea." Yeah baby!
What the movie lacked in dialogue and story (and it lacked A LOT), it more than made up for in great animation.
Oh, that angry squid snapping the top off the Ferry Building and wrapping tentacles around the Golden Gate! Whoa! And that far-reaching tentacle slapping down Market Street, squishing unsuspecting citizens!
Good stuff!
So I'm now up to speed on Harryhausen. I have also watched the Dirty Harry movies. Then we did the Hitchcocks set in SF (hello Vertigo!).
I'm excited to see what's next in my ongoing film edjumacation! I have so much to learn.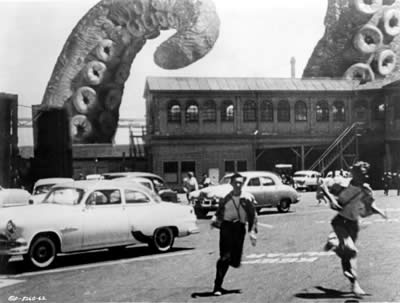 Image is a still from "It Came From Beneath The Sea".