I was out and about recently and ran into some friends who were with some other of their friends that I didn't know. We all got to talking, cussing and discussing over beers and a bit of wine, and the conversation drifted over to the show "Breaking Bad."
As a matter of fact, this happens to me a lot. Even though the show is no longer producing new episodes, it lives on in the world of Netflix. This show seemed to touch a nerve in people and it still relevant. People like to talk about it.
So I told one of my new friends that, "yeah, I'm finally watching it. I just started Season 2. It's kind of weird to watch, though, because Albuquerque is my hometown. It's where I grew up."
The person responded, "Really? That is so cool! I mean, really cool. Tell me about it! Tell me about Albuquerque."
This literally took the speech right out of me. "Uh, brr, eeeh, aauuugg" was about all I could manage.
Albuquerque? Cool? What?
Albuquerque is not cool!
Well, hell, maybe it really has become cool and it's time to admit it.
The Albuquerque I know was the place that either no one had heard of or said "Oh yeah, you mean like Bugs Bunny?"
Albuquerque is the place that Southwest Airlines used to fly planes that were only one third full because NO ONE went to Albuquerque. (side note: I used to really like that. Now on Southwest flights people are squeezed in so tight you can hardly sneeze.)
Albuquerque wasn't on anybody's radar and now it's in the zeitgeist. Just last night I saw an AT&T commercial that name checked Albuquerque. And it's not the only recent commercial I've seen that gave the 'Burque a shout out. Back in May I wrote this post about New Mexico being a part of not one but two popular movies.
When did this happen? I know, I know, this happened when "Breaking Bad" started airing.
I appreciate I haven't seen all of the episodes but so far, but I'm not sure that show portrays my hometown in the best light.
So far in Season 1 and the first part of Season 2 I can see it's mostly filmed in downtown. I think Jesse Pinkman lives somewhere off of Silver street. It's a pretty cool house, old style.
I lived around downtown ABQ for a while when I was doing a co-op job out of college with Sunwest Bank. I liked living there, but to be honest, that part of ABQ that doesn't always match my experience. I was more of a northeast heights kind of girl.
I often wince at the Jesse Pinkman character because he's so not anyone I would recognize from Albuquerque. Then I wince again because the bad guy character Tuco is pretty much an amalgamation of a lot of guys I went to school with.
Anyhow, I suppose I should be glad that Albuquerque is getting the love. Then again, the spirit of New Mexico runs deep within me. We often have been pretty damn happy when no one knows about our beautiful state. The less outsiders the better.
But alas, Albuquerque is on the map. I even saw a Twitter profile the other day saying, "Proudly living in the land of Walter White," and I just shook my head.
There's so much more to ABQ. But ya'll don't need to know any of that. When the glow of Breaking Bad fades off, we can reclaim our "not cool" town, and going on doing what we do and knowing what we know.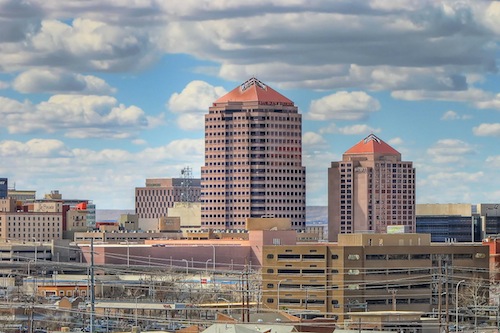 Image from Wikipedia and used here under a Creative Commons Attribution-Share Alike 3.0 Unported license.

Over the weekend came the very sad news about the passing of Hollywood legend, Ray Harryhausen.
The Good Man was a lifetime Harryhausen fan and introduced me to the magic that Ray made only recently. How badly I had been missing out.
At 92, Ray lived a good long life and he leaves behind a legacy of work. His stop motion animation paved the way for so much of what you see now in this CGI-heavy film world.
Mr. Harryhausen will be missed, along with his best friend, Ray Bradbury. Tough to lose both Rays within the course of a single year.
To remember Mr. Harryhausen, I am reposting something I wrote back in 2010 when I first learned to appreciate Harryhausen movies. You can tell from all the exclamation points how totally into his movies and the animation I was (and am).
For you, Ray.

———————
This old dog learned a new trick
Originally published February 5, 2010

At Christmas, my husband received a great gift from his step-mom. He unwrapped it and exclaimed, "A Ray Harryhausen collection! Honey, look, we got a Ray Harryhausen collection! Wow, thank you!"
And I was like, "who?" My sweetest is an educated film guy, so I figured it was some obscure director of strange and dark independent films. So I said, "hey, great!" with a shrug.
Who knew I was TOTALLY missing out?
In my ongoing film education (The Good Man is keeping a list. I'm working through it….) he popped "The Seventh Voyage of Sinbad" in the ol' DVD player while I was eating lunch one weekend afternoon.
I was immediately hooked in. Yeah baby! I figured out just who Ray Harryhausen really is. A master of creating amazing creatures in stop motion animation.
The stumbling roaring Cyclops from the late 1950's is every bit as creepy today. In fact, in a lot of ways, I actually like that better that today's overly CGI'd movies.
At the end of the "Seventh Voyage of Sinbad" DVD, there were some special features. One was clips from when Harryhausen got an Oscar (presented by his best friend, Ray Bradbury. What a pair they must make!) and at the conclusion of Harryhausen's acceptance speech, Tom Hanks comes onto the stage to bring on the next award.
He makes the segue by saying, "I know for some people it is Gone with the Wind or Casablanca, but for me, it's all about Jason and the Argonauts"
I looked at The Good Man and said, "Well we have to watch that next, then."
And so we did. We watched as Jason and his merry band of Argonauts fight a huge bronze statue of Talos that had come to life and, oh man this part was cool, a whole army of sword wielding skeletons! Skeletons! I *love* skeletons! They clacked and grimaced and fought. Aw damn, how very cool!
Then we watched "The Golden Voyage of Sinbad" and I remembered that I saw this movie when I was a kid, most likely on TV. I watched it with my big brother back in the day. I remembered the blue Shiva with swords in all the arms. (and let's talk about the very naturally endowed Caroline Munro. Rowr! It's so rare these days to see an un-surgically enhanced actress.)
And finally, we had to get to THE must see film in the collection because, well, it's set in San Francisco. The next in the series of my SF film education.
The movie was "It Came from Beneath The Sea." Yeah baby!
What the movie lacked in dialogue and story (and it lacked A LOT), it more than made up for in great animation.
Oh, that angry squid snapping the top off the Ferry Building and wrapping tentacles around the Golden Gate! Whoa! And that far-reaching tentacle slapping down Market Street, squishing unsuspecting citizens!
Good stuff!
So I'm now up to speed on Harryhausen. I have also watched the Dirty Harry movies. Then we did the Hitchcocks set in SF (hello Vertigo!).
I'm excited to see what's next in my ongoing film edjumacation! I have so much to learn.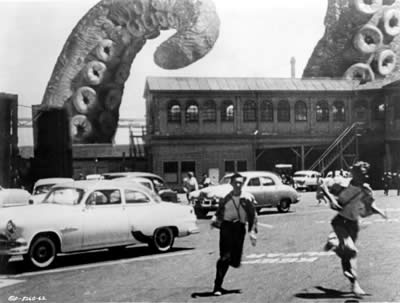 Image is a still from "It Came From Beneath The Sea".

Last evening I had a chance to meet up with a friend and a friend of a friend to have a girl's night out. Our respective spouses were together at the baseball game and so we fell to conventions and did a boys night/girls night thing.
The ladies decided that dinner and a movie sounded all right, so we stopped off at a fabulous San Francisco restaurant that served a very nice sangria and happy hour soft tacos. The prawn and also the pulled pork tacos were divine.
And then off to the movie theatre across the street from the restaurant where we got three tickets to see Magic Mike.
Now, the IMDB summary of "A male stripper teaches a younger performer how to party, pick up women, and make easy money" didn't make this seem like my kind of show, but it the film was directed by Stephen Soderbergh. He does good stuff. And the film gets a 79% rating on Rotten Tomatoes.
So we decided to give it a try.
Let me cut to the chase: It was awful. The acting was terrible. The script was embarrassing and even the editing was terrible. In one scene the main actress had a tattoo. Then she didn't. In one scene a supporting character had a full bottle of Pepsi, then it was empty, then it was full again. Sheesh!
Walking out of the theatre we wondered aloud how this crap movie could get such good reviews.
Which reminded me of the kerfuffle around the movie John Carter. The Good Man is a fan of the books and went to see the movie in the theatre. He genuinely liked it.
He said then that he felt the poor reviews were unfair. John Carter only gets a measly 52% on Rotten Tomatoes.
On the plane to London with time to kill, I decided to watch John Carter. I'm not a huge sci-fi fan, but I love a well told story in any genre.
I have to say, it's a pretty good movie. Solid story line, well defined characters. The acting was a little sketchy here and there, but what rollicking lasers blasting sci-fi film has perfect acting, eh?
So after watching John Carter, I commented to The Good Man that the producers must not have paid off the right people to get the good reviews. I said it facetiously but after this whole Magic Mike debacle, it's become my full on conspiracy theory.
Did the Magic Mike team pay off the right people while the John Carter crew did not?
Are movie reviews really bought and sold like trinkets on eBay?
Are movie reviewers on the take?
Could the whole movie industry maybe possibly be entirely completely corrupt?
Is the truth really out there?
Hmmmmmmm……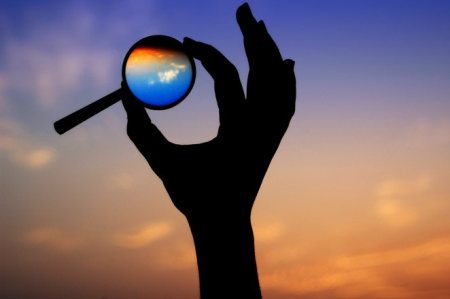 Image by Abdulhamid AlFadhly and used royalty free from stock.xchng.


Been here in England for a full week and I'm having a lot of fun. And working hard.
Ok. Mostly working hard.
But sneaking in a little fun where I can.
It appears that England's newspaper industry is still going strong, and every morning I can hardly wait to read the latest edition of the Independent, known as the i, and the local Newbury newspaper too.
I love the Brit sense of humor, and I also love the i's ability to report every little bit of local news with both journalistic seriousness and humor. I'd read more US newspapers if they gave me a little chuckle now and again.
Here's a few clips from just this last week.

The Fonz and Me. That's right, the same day I arrived, The Fonz was in town. He was visiting a primary school and promoting reading. Go Fonz! I'm not kidding when I say this was front page news.

Civic pride.This story made me laugh out loud on the train. I actually startled the young businessman sitting next to me.
It seems the mayor of a fairly small town decided that when it came time to greet the Olympic torch, she wanted to really bring forward the pride of Louth to the world.
So she dressed up as a sausage.
Read the short clip, especially the last line.

Very descriptive.As an avowed linguaphile and word nerd, I love, love, love listening to the Brits speak and their colloquialisms.
This is just the end of an article complaining about HSBC Bank's new piped in music and adverts.
In the last two columns are the phrases "cock-up" and "crap the music altogether" that I want to use.
A lot.

"Hey boss, it looks like my team cocked-up the invoices this month, can we just crap the May payments altogether?"
I'm gonna guess US HR is gonna say no to that.

Stop or I'll say stop again. And finally, this is my favorite. I've shown this photo to everyone who will look at it and even the locals shake their heads.
Here's how I understand the story: the town of Newbury wants to cut down on people drinking way too much then getting rambunctious, so to that end, local bartenders have all agreed not to serve people who are already drunk.
Great, fair enough.
The article goes on to say, "Newbury Pubwatch has also introduced the concept of a warning letter which is hand delivered when an individual has been involved in a drink-related incident."
Um. A letter?
That's gonna curtail the hooliganism. I'm sure if it.

It's so rare that I express any sort of kindness for ANY California politician from either side of the political spectrum, but today I am feeling a small bit of fondness for one Mz Anna Eschoo.


_____________________


Loud TV commercials to leave quietly, thanks to FCC


The Federal Communications Commission today is expected to pass regulations requiring broadcasters and cable and satellite TV systems to maintain constant volume levels. The order, which goes into effect one year from today, "says commercials must have the same average volume as the programs they accompany," says FCC Chairman Julius Genachowski.
Last year, President Obama signed into law a measure that Congress passed giving the FCC authority to address the problem. A Harris poll taken around that time found that 86% of people surveyed said TV commercials were louder than the shows themselves — and, in many cases, much louder. "It is a problem that thousands of viewers have complained about, and we are doing something about it," Genachowski says.
While normal listening levels average about 70 decibels for a typical TV broadcast — 60 is equivalent to a restaurant conversation; 80 to a garbage disposal — levels on a TV channel can vary by as much as 20 decibels.
To comply with the new law, broadcasters can use audio processors to measure the loudness of a program over its entirety and adjust the volume of commercials accordingly, says Joe Snelson, vice president of the Society of Broadcast Engineers. He said the goal is to avoid an abrupt change in volume when a show goes to commercial break.
Some broadcasters and pay-TV providers already have begun implementing the Commercial Advertisement Loudness Mitigation Act (CALM). DirecTV spokesman Robert Mercer says the satellite provider is "ensuring that our commercial inserts are at the proper volume level and … (we) are working with our programmers to be in compliance with the rules the FCC adopts."
Similarly, Cox Communications plans to make sure that local ads and commercials on national networks "are compliant," says Cox spokesman Todd Smith.
"Slowly but surely, consumers are going to get something they have been wanting," says David Butler of the Consumers Union.
"I never characterized this as saving the Union," says Rep. Anna Eshoo, D-Calif., the original sponsor of the bill. "But consumers have been asking for it. We may not have peace in the world, but we may have more peaceful homes."
_____________________


All that said, one *might* ask why, exactly, this issue had to pass through legislature.
I mean really, people.

Original link found on Shoeboxblog.com