Sense memory is a funny thing. Seemingly insignificant things are ingrained early in your cells and pop up at the darndest times.

***

Earlier this week, after a long day at work and in a post-dinner stupor, I emptied the dishwasher and put away our clean dishes.
No big deal, right? Common, unremarkable.
After I'd put away the dishes, I looked at the cabinet where our glassware is kept and laughed, because I had done something that harkens back to an earlier time.
When The Good Man and I first moved in together more than ten years ago, there was a lot of negotiation. To be expected, I'd been living alone an awfully long time, was a bit set in my ways, and I was no spring chicken either.
So having this dude move into my space was, well, weird. I honestly had some difficulties, which we were able to work through bit by bit.
One such negotiation had to do with the orientation of drinkware on the shelves. You'd think this wouldn't be a big deal, but it became one of many lessons in "things you do because of where your from."
You see, I grew up in dry ol' New Mexico. We loaded our glasses rim down so the dust doesn't get in ya drink.
The Good Man grew up in Brooklyn. They loaded their glasses rim upward because god knows what crawled across the shelves and it's gross to drink from a rim that's been in the yuck. "That's why my mom puts new shelf paper down in every place she lives," he explained.
Ah. Well. Sure. That actually made sense. So I relented and agreed our home would be a rims up sort of space.
Besides, I knew that picking battles was going to be the key to success. We still had to settle if our home was going to load toilet paper over the top or from below. (Over the top is the final determination, my preference, The Good Man doesn't care either way)
So this past week, tired of mind and body, doing something I must have done thousands of times in my life by emptying the dishwasher, I loaded the glassed rim down. And laughed.
Then thought about the early days of The Good Man and Me. As we approach our ten-year wedding anniversary, I have been doing that a lot lately.
So did I then turn the glasses back over? Nope. I left them, figuring we'd use all the clean glasses before the next washer run, and then on the next unload one of us would get the right orientation.
This morning, better rested, I unloaded the dishwasher again. Sense memory, I didn't even think about it. I put the clean glasses rims up and walked away.
Here is a true and accurate representation of the current state of our cabinet.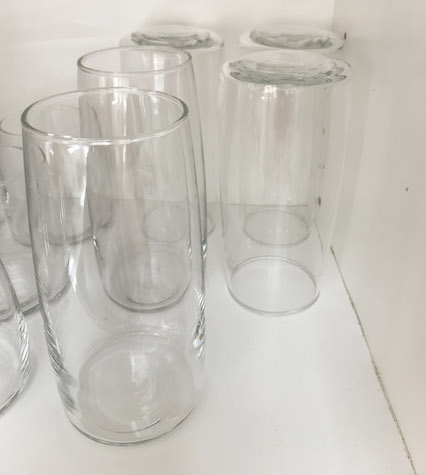 Where avoiding dust and avoiding rat droppings meet


I wonder how long it will be before my rather obsessive need for uniformity will get the better of me….can't blame that on New Mexico.

Photo taken this morning using the Camera+ app on an iPhone 7. I mean, why would you want to steal a photo of my drinkware? But if you do, please remember it's subject to the Creative Commons in the right column of this page. Attribution, please! :)
…that we find ourselves on the final day of the year 2017. I'm both a little surprised it is here already, and a little relieved too. It is as though I have been anxiously awaiting the arrival of a delayed guest.
So many people are saying, "Ugh! I can hardly wait for 2017 to be over!" and "Good riddance" and bon mots like that.
Sure, 2017 has been a trying year, but remember when we all bid 2016 goodbye with a gruff hacking noise and an emphatic *patooey*?
I keep reminding folks of that, of how everyone was eager to flush 2016. One very nice lady recently asked me to cease reminding. She didn't want to remember that narrative, I suppose. She was too content to be down in her hacks and patooeys and other rude noises regarding the year 2017.
Recently, the musician Taylor Swift was publicly and roundly lambasted for saying she had a good 2017. I mean, she won a pretty ugly court battle, released an album that sold over a million in one week and spun off several number one hits. I don't particularly care for Ms. Swift's style of music, but all in all, I'd say she had a pretty good year. But no one wants to hear it.
Celebrating what is good from 2017 doesn't fit the hack-patooey narrative. We must all be miserable! Blame the year! Blame the world!
I don't think that is quite fair. 2017 has certainly tried the patience of the most gentle of souls, but there is still good to be found through adversity. Not to get all quoty and stuff, but isn't it through fire that mettle is tested? Isn't that which doesn't kill us makes us stronger?
And don't we win by remembering the good even through dark skies?
There are a lot of horrible things to recount from the year. Fires, floods, earthquakes, famine, Congress, hunger, poverty and people treating their fellow humans horribly. I'm sure many a news source will remind us of all of this and more in bright Technicolor photos and videos.
But what if…and bear with me here…what if on the eve of the new year dawning, instead of remembering what was bad, we celebrate what was good? What worked for us in our own lives?
I mean, I'll start. In 2017 I had five short stories published. FIVE. This is the most success my writing has seen in any year. I was boggled as the acceptances rolled in. In 2016 guess how many of my stories were published? I won't make you wait, it was zero. I received zero acceptances of my work in 2016. And I kept on writing. Kept on hustling. And 2017 rewarded my hard work.
By the by, all five are linked in the right column of this page, in case you missed any of them.
In 2017 I completed one of the most intricate and challenging projects in my work life. It was a slog, and I had very little support and help from coworkers or direct management. But I did have a lot of expectations from senior leadership that I'd get it done. And on December 21 I did just that.
In 2017 I went to a photographer's retreat where many professional and experienced photographers looked at a portfolio of my work and congratulated me, gave me good and honest feedback, and began to treat me as one of their own. I went from dabbler to serious photographer in the span of twelve photographs. I was utterly terrified to present in front of that group, but I did it and it was incredibly inspiring. I'm working that much harder on my photography now because I took that chance.
In 2017 I celebrated nine years married (and twelve years total) to The Good Man. Nine years is both not that much and a whole lot. Every day that I wake up and he still loves me and I still love him is a victory.
In 2017 I accompanied my eighty-three year old mother on a tour of the Midwest to visit family. I was scared that something would happen, that I would break the Mom, that it would be a terrible trip, that all of my plans would go awry. Instead we had a fantastic and utterly memorable trip. I both grew closer to many of my cousins and felt so happy to have that time with my mom.
In 2017 I opened my eyes every day and got out of bed and went out in the world with the thought and the wish that today might be another good day in my life. And the vast majority of them were.
And so while it's unpopular to celebrate the year of 2017, I am going to swim against the tide and say Thank You 2017, for giving life, for the journey, for the trials and tribulations. I won't send you off with a hack-patooey, I will instead say, thank you for the lessons, the gifts, the challenges and for showing me that I am much tougher than I give myself credit for.
Thank you, 2017. Rest easy old friend. 2018 just rolled around the corner and will be here in a minute. I'm going to be all right.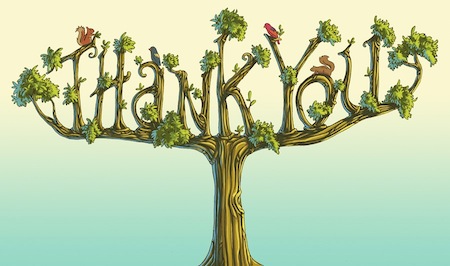 Fabulous image by tsugami on Deviant Art, which allows downloading of images. I believe in giving artists credit for their incredible work, and this image is deeply inspiring to me. Thank you, tsugami.

I'm a little late in getting this posted, but the sentiment is all the same. This list is an annual tradition here at Oh Fair New Mexico.
As I post this, I'm thinking about making a batch of biscochitos. Only, I couldn't find lard at the grocery yesterday. What the hell kind of place do I live that doesn't sell lard? Just gotta shake my head.
Anyhow, biscochitos or not, I wish happy holidays to you and yours.
Without further ado:

Top ten things I miss about Christmas in New Mexico (in no particular order):

Originally published December 11, 2007

1) An annual shopping trip to Old Town in Albuquerque. This was a longtime mom and me tradition. Every year I'd get to pick out my own ornament that would eventually be mine when I became an adult. I have every one of those ornaments stored in a Thom McAnn shoebox and they go on my tree every year. They are a glitter and glass history of my life. I remember buying each of them and it gives me a beautiful sense of continuity to have them on my tree.


2) Luminarias. I always was the one to make them for the family. Someone would drive me to an empty lot and I'd dig out two buckets worth of good New Mexico dirt, then I'd go home and fold down the tops on brown lunch bags. Each would get a candle inside and then at night I'd light them. It was my holiday job and I loved every folded bag and every bulk buy candle (and every small emergency when a bag caught on fire in the wind). I miss real luminarias.


3) The Bugg House, which, sadly, is no more. My sister lived over on Prospect and we'd go for a walk in the dark on Christmas Eve to take a look at the outstanding display of holiday spirit. On the way to Christmas shop at Winrock Mall, I'd take a detour to the Bugg house to take a look. No one does lights like the Buggs did.


4) Neighbors bringing over a plate of freshly made tamales as a Christmas gift. When there are three generations of Hispanic women in a kitchen with some masa and shredded pork, magic happens. Yum! I also miss that people would bring tamales to work in a battered Igloo cooler and sell them to coworkers. I was always good for a dozen or more.


5) A ristra makes a good Christmas gift. I've given. I've received. I love 'em. They'd become a moldy mess here, and that makes me sad, cuz I'd love to have one.


6) Biscochitos. My love for these is well documented.


7) Sixty-five degrees and warm on Christmas Day. Growin' up, I think one year there was actually snow on the ground for the 25th, but it was melted by the end of the day. Oh Fair New Mexico, how I love your weather.


8) Christmas Eve midnight Mass in Spanish with the overpowering scent of frankincense filling up the overly warm church. Pure torture for a small child, but oh how I'd belt out the carols. And when we came home after, we could pick one present and open it. Gah! The torture of choosing just one!


9) A New Mexico piñon, gappy, scrawny Christmas tree that cost $15 at the Flea Market and was cut from the top of a larger tree just that morning. Look, to my mind, it ain't a tree unless you are using a few low hanging ornaments to fill the obvious empty spots. These overly fluffy trees just ain't my bag. If you aren't turning the bad spot toward the wall, you paid too much for your tree.


10) Green chile stew for Christmas Eve dinner and posole for New Year's, both served with homemade tortillas. My mouth waters. It's weep worthy. I can taste the nice soft potatoes in the stew, the broth flavored just right. And posole to bring you luck with red chile flakes and soft hunks of pork. Yeah……


*sigh* Now I'm homesick.
Which is not to say I don't have happy holidays where I live now…but sometimes I feel melancholy. In a way, that's what the holidays are for, right? To remember.


Finally, in order to just really drive a homesick knife into my heart, I give you this, the beauty of Old Town Albuquerque: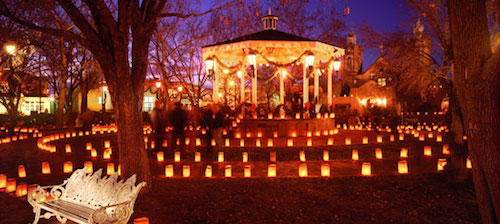 Image via Delta Skymag

Mother, mother ocean, after all the years I've found
My occupational hazard being (that) my occupation's just not around
I feel like I've drowned, gonna head uptown

–"A Pirate Looks at Forty" by Jimmy Buffet
Yeah, I might be taking a few liberties with a very fine Jimmy Buffet song that did not make a lot of sense to me when I was in my twenties and seems rather spot on now.
I find myself sneaking up rather quickly on the milestone age of forty-five. Or rather it's sneaking up on me. What a milestone, I'm not even sure what it means. There are ages old enough to vote, old enough to drink, and then it all kind of gets muddled after that.
At this point in my life, I'm in a place where I don't love my birthdays most years. For reasons that aren't clear to even me, this particular trip around the sun is a little rough on me. Or maybe they are all a little rough on me these days.
And so weirdly (or not so weirdly) enough I have been thinking about that Buffet song dating back to the jolly era of 1975. The song is about a man who laments the fact that he was born too late to be a pirate. Jack Sparrow kind of pirate, not Somalia kind of pirate.
The man in the lyrics looks at his life and wonders what might have been. I have a very rich internal life and while I love my life today, I do often think about the what-ifs.
Yo ho ho, the pirate life isn't quite the one for me, but I do have laments of being born too late. A hazard of the years going by, I suppose.
I'm not so unlike the main character in "Midnight in Paris" who wishes to live in the era where writers were valued and were paid quite well for their work. Where art wasn't as much of a business as it is today.
I recently read a biography of Zelda Fitzgerald and grew ever more green with envy over how Scott Fitzgerald could keep them in a very high life simply by writing and publishing a few short stories.
I'm not implying he didn't work hard at his craft. I've read some of his shorter works and of course "The Great Gatsby" and the man could write. But he also had a venue for those stories, popular magazines that were both willing and able to pay.
Oh to live a life where I could install myself in a Parisian pub with a bottle of Spanish red and write my words. Then know I might get many rejections, but when I get that "yes" that it really meant something on a large scale.
I was singing this sort of tune in my head over the weekend and because Fate is one hell of a comedian, I received an acceptance on an essay I had submitted to a very fine online publication. I am quite proud to contribute to this literary magazine, but the timing couldn't have been more humorous.
One of my coworkers recently had occasion to read one of my published short stories about a scuba diver (if you haven't read it, I'll direct you to the right column of this page). She is also a scuba diver and she liked the story very much.
"You are such a talented writer! Why do you do this job?" she asked, and laughed.
"Because that doesn't pay, and this does," I said and sighed.
Oh, it could. Maybe one day. With a lot of work and a lot of sweat and a lot of blood and a mountain of rejection letters under my feet.
But as I sidle up to age forty-five, it sometimes feels like my best years have passed.
I once knew a bluesman who could play a muddy, gorgeous telecaster like he was drinking water. He made it look easy. So easy people were always sure they could do it like he did, and when they wondered aloud to him why it was so hard, they would say, "You must have just been born talented."
He would reply, "Yeah, and at age twelve I picked up a guitar and played it every day until my fingers bled, and then every day since."
Talent is nothing without hard work. I am more than happy to do the work, and I actually do the work every day. I type my words until my wrist aches and my head hurts. Then I write some more.
There are many days I simply wish I had started writing seriously earlier in my life when energy and time were not an issue. Then again, what did a bubbleheaded girl like me have to write about?
Maybe I had to live a little before I could open a vein and write the words.
Oh well, this is my journey. Not anyone else's. Forty-five it is and forty-five it must be.
The dread leading up to the day started to wane in the final days. Resignation set in and now I suppose I'm okay. I tried on forty-five and it fit like a shiny new pair of fine leather shoes. A little tight and squeaky at first, but breaking in nicely.

If I'm going to overwork a metaphor, I should probably reuse a photo of a very favorite pair of well broken in boots

Image Copyright © 2010, Karen Fayeth, and subject to the Creative Commons license in the right column of this page.

And so I am back, for now, to blogging.
I'll be posting soon about the agony and ecstasy of the insidious little (gigantic) hack on my blog.
It's been quite a ride and isn't quite over. The good news for my readers is that I have had several scans done and it appears my blog isn't serving malware, so I have that going for me.
For today, I think I am unhacked. We'll see how long that lasts. (probably not for long, as my internet research has told me)
And so today on a Happy St. Patrick's Day, let's do a throwback Monday.
On this day of the wearin' of the green and the drinkin' of the green beer, many people from a variety of different backgrounds will claim their Irish heritage.
I will authenticate my own heritage by posting this photo of me and my 100% Irish grandmother: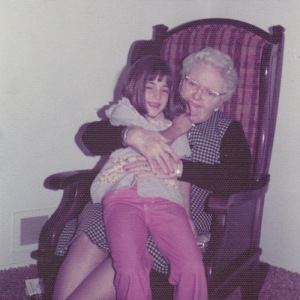 This day also matters as it is the day the first post landed here on Oh Fair New Mexico back in 2007.
Today I celebrate a lucky seven years of blogging.
I have to admit, with the recent hack-a-roni, I deeply considered giving up blogging. Or maybe taking a break. But I made a promise to myself in 2007 and I'd like to keep going.
If the hack-a-thon keeps up I may have to move to another forum, but for today, I'm here, I'm Irish and I'm blogging.
Now, despite my deep Irish roots, I was raised in the Great State of New Mexico. That means I am going to celebrate Éirinn go Brách by toddling over to my local Mexican restaurant and diving in on some mole.
Because why not?
Why not indeed.
Happy St. Patrick's Day to all of you Irish and all of you wanna be Irish. Today we're all from the Emerald Isle!
Sláinte!