If we make it through December
Everything's gonna be all right I know
— Merle Haggard

Every year "If We Make It Through December," a classic Merle Haggard song that was released for the first time all the way back in 1973 becomes the theme for my holiday season. I have been playing it on repeat in my car as I drive back and forth to my job.
I also play it when it's dark in the morning and when it's dark in the evening. As the rain comes down. As protestors shut down access to my home and helicopters hover in the sky. As my feet ache and my head hurts and I wonder why, for another year, I'm anxious, depressed and overwrought during the happiest time of year.
Every year I look forward to December and the holiday season, hoping to capture some small bit of that childhood joy and anticipation and magic. I watch movies like "White Christmas" that are filled with optimism and dancing and songs about snow.
Every year I feel crushed by an avalanche of end of year business activities. It's the nature of the profession I have chosen that December is just always going to be craptastic.
And then current political events put a little exponential anxiety to this year's festivities.

Now I don't mean to hate December
It's meant to be the happy time of year

Happy, yeah. Full of cheer. Ho, ho, ho. Yesterday should have been a really good day. My boss held a breakfast holiday celebration for all of her team. Then one of my main client teams had a holiday luncheon for us too. A day of eating? Hell YES!
But in between those two events, I had a bunch of other meetings. I was late to most of them and got chewed out. I was running hither and thither to get to these "fun" events where my attendance was fully expected.
At the end of the day I had an inbox full of emails and angry voicemails from people expecting me to get my other work done.
So I stayed late at work (again!) and tried to get somewhat caught up. I worked off most of the code red items and left the code orange for another day.
Then I went home exhausted and emotionally shut down. I was not a good spouse to The Good Man or a good human to my Feline.
Hell, I didn't even plug in our Christmas tree yesterday. Yes, last weekend I managed to get our fake tree put together, but it is not decorated. I usually love to make cookies for the holidays, but not this year.
Instead I made toast for dinner and then went to bed. Feliz Navidad.

If we make it through December we'll be fine

But as I whine on and complain loudly, I suppose all is not lost. This year I introduced The Good Man to December's theme song. This happened while we were taking a drive to go see Merle Haggard play a live show at my favorite concert venue in Napa.
How bad can my month be if I get to see one of my all time favorite musicians play live? A musician who has written songs that make up a lot of the soundtrack of my life.
The Good Man is going through his own turmoil this December and so the lyric we most often repeated to each other on our hour long drive was this one, "If we make it through December we'll be fine."
And we will. We'll be fine. This hell and highwater (literally, one of the highway exits in our town was flooded out so we had to seek an alternate route) will recede and we'll find our way back to level ground.
I don't mean to hate December. It's just sometimes it feels like December hates me.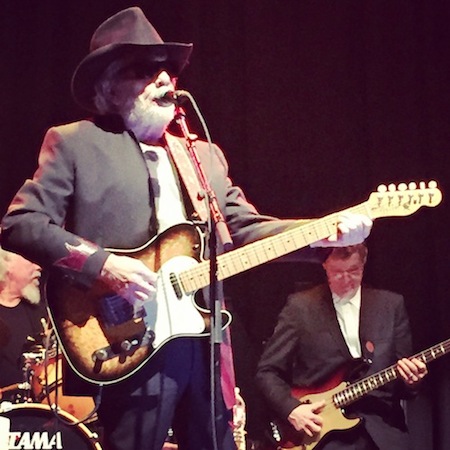 Photo copyright ©Karen Fayeth, 2014

Photo copyright ©Karen Fayeth, 2014. Taken with an iPhone 6 and run through Instagram. Photo subject to the Creative Commons license found in the far right column of this page.

I miss my best friend today. Autumnal Equinox makes me think of harvesting hay and Dickerson's dances.

That was a text message I sent to my best friend yesterday afternoon. I was at work and found myself with a few moments of pause. What I felt in that silence was an aching sense of melancholy.
The angle of light has been changing for a while and yesterday the world looked a little different bathed in early Autumn sun.
A beautiful sunny yet hazy day as I found myself at a high elevation gazing across the amazing view, Oakland to my left, Golden Gate center, Albany to my right.
It's hardly original to feel melancholy in the Fall. I will follow the old poetic trope and go there anyway.
Since I know I have a "thing" about Autumn, I started looking back in the archives of my blog and found something that perfectly captures how I feel today. I'm nothing if not consistent.
Autumn is, after all, my favorite season in Oh Fair New Mexico.
So here's a repost to get me through the day. The words still ring true, even as time goes by.
___________________

Get outta the wayback machine!

Originally posted April 15, 2009


It was Fall, had to be. Slight crispness to the evening air. Anticipation thick as the fog of Aqua Net in the sorority house where I lived.
It was 1989, probably. Or somewhere close to that. The campus of New Mexico State University. I was a sophomore, maybe a junior, I can't remember. Doesn't matter.
What does matter is that I was getting ready to go to a dance at Corbett Center on the NMSU campus.
The woman who would become my best friend for what is now over twenty years was the driving force that night, and many just like it. Her parents had met at a Corbett Center dance, so she was especially incentivized to go scoot a boot and see what's doing. Family history.
I nervously pulled on my too shiny, too new, gray goatskin round toe ropers and jeans that didn't really go with the boots, but were at least long enough to be acceptable. "You should buy some Rockies," I was told, and they were right. I would, later, in quantity. But then I had neither the money nor the courage. I wasn't sure what I was going to get into, I just knew I was going to be there come hell or high water.
It wasn't my first Corbett dance. It wouldn't be my last. This story isn't about one actual night, more an amalgam of a lot of great nights.
The gaggle of high-haired women walked out the back door of our home, a sorority house containing twenty-eight women of different backgrounds, and one understanding house mom. What bound us together was our choice of educational institution. A land grant institution. To the uninformed, that means an agricultural college.
It was a short shuffle over to Corbett, up the stairs to the third floor where they had the ballrooms. Pay the entrance fee. Five dollars I think? Maybe less back then. Get a stamp on your hand. Look around, see who is there already. Talk about who you hope shows up.
Hear the opening strains of music. Usually The Delk Band. A group of musicians, brothers, and their dad on fiddle. I went to school with most of the boys. I remember I thought one of the Delks was cute. I remember one of the Delks was the drummer and back then had a tendency to speed up the tempo as a song wore on. Hard to dance to a wildly varying tempo. But we did it. (note of update: Saw the band not that long ago and that is no longer a problem.)
They were our people, and we embraced them. And we danced. Oh did we dance.
The two-step. Not the Texas double up kind, no. The slow kind, keeping time to the music.
And a waltz. My favorite, how I love to waltz. The rhythm of a song set to the beat of a waltz still paces my heart a little differently.
The polka. If done right with the right boy (he had to be tall because I'm tall and otherwise we'd just bump knees) you felt like you were flying, feet hardly touching the ground.
Then of course the Cotton-Eyed Joe (stepped in what?) and the Schottische, played back to back, often enough. Linking six or eight of us, arm in arm, facing forward, laughing our fool heads off.
The ladies, my friends and I, would stand on the sidelines and take a look at the scene. My best friend would always get asked to dance first. She's beautiful and a great dancer. Who could blame the boys for flocking to her blue-eyed, dark haired gorgeousness? Not me, certainly.
As I got better at dancing, I got asked often enough, too. The boys liked the girls who could dance, who liked to dance, who didn't turn up their nose at dirty fingernails and cow sh*t on their boots.
There is something special about dancing with a boy who knows how to dance, a strong lead, who looks you in the eyes. The boys who had the right fold in their hat and smelled faintly of Copenhagen and beer and Polo cologne.
I got to know those folks. All of them, the boys, the girls, the dancers, the musicians, the laughers, the people who liked to swing each other around the dance floor.
They became my family. We traveled in packs, dancing until we were sweaty, then heading outside into the cool air to take a breath, drink a beer, laugh a lot and occasionally find someone to spend a little time with.
Well not me, not then. I was still too awkward and mixed up to attract much in the way of boys at that point. I was more "one of the guys" than one of the girls the guys would chase. Don't feel bad for me though, I eventually figured it out. (cover your eyes, mom)
Over time, we all aged a little, got to be over 21 and started to migrate from dancing at Corbett center to dancing at the local country bar. It was fun but seemed a little more complicated. Add more than a couple beers to the night and weird things happen.
But still we danced. By that time, I'd moved off campus and lived with my friend from TorC. She was crazy and fun and taught me a lot (cover your eyes, mom), and she loved to dance as much as I did. She coined the phrase "big bar hair" and gave me an education on how to get it, and keep it, despite dancing so hard sweat ran down your face.
Then we all aged a bit more, and we graduated and found respectable jobs. My best friend, her husband (a fine dancer, I must say) and I are all actually employed in the same area that's listed on our diplomas. One might scoff at country folks, but all three of us hold a Master's degree in our chosen fields.
Now, on the verge of turning forty well past forty, I find I still miss those days, mightily. I wished I'd enjoyed them more at the time. The stress of school and classes and "what do I want to be when I grow up" cast a pall on my days.
My own fault. A worrier by nature, a tendency that I fight tooth and nail every single day I take a breath.
When I'm having a bad day, when I doubt myself, when I realize I don't fit in at my new place of employment, when I don't feel heard or understood or very well liked, I can always go back to those days in my mind and smile.
I can't get together with my best friend and her husband and NOT talk about those days. Magical. I'm blessed to have been able to have them. Once upon a time, I knew where I belonged.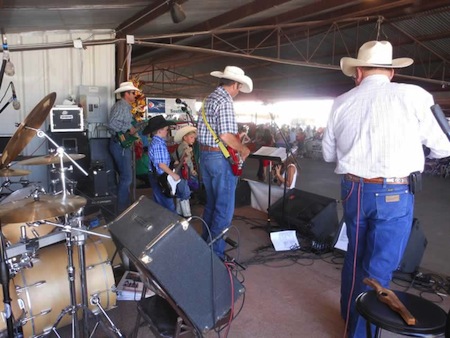 Photo of The Delk Band in action

Image from The Delk Band website and found here.

Over past few years of my life I have been fortunate enough to engage in some international travel. I have truly visited some of the great cities of the world.
Traveling outside of the borders of the United States has made me a better person in many ways, not the least of which is that I have come to appreciate my own country more by not being in it for a few days at a time.
I recall spending Fourth of July in England, gazing over the Thames while pondering that the Fourth of July is about so much more than hot dogs and sparklers. It really made the summer holiday mean something to me.
The other thing that international travel has done is give me a front row seat on gaining perspective of just how large this big blue marble really is. Gigantic. And how people are different and yet people are the same.
One aspect that I have experienced on each of my overseas trips has been a small moment of humanity, a connection, finding a shared place with another person even as I feel the dislocation of being in another country.
It happened in Dublin, and is such a fond memory. It also happened in Amsterdam, and I guess it's taken a little while for the beauty of the interaction to sink in.
Let me tell the tale:
I arrived in Amsterdam on Sunday at about 7:30am. Schiphol airport was quiet and calm in the early morning hours.
My fellow passengers and I came off our flight from Newark and walked into the airport, quickly cleared customs and stood by the baggage return waiting.
And waiting.
You see, in Europe, things don't always move on the timescale that Americans are used to. It's just how it is.
I hadn't slept in something like eighteen hours and I was wobbly on my pins, but resolved. Finally after the eternity of a half hour, the bags started rolling through the baggage return. Hooray!
People scurried to get their luggage and wandered off into the Amsterdam day. I kept watching bags go by that were not mine.
Finally the flow of luggage slowed to a trickle and I knew, I just knew. My bag didn't make it.
I had a very tight transfer time in Newark, less than an hour, and I had flat out ran to get between gates and onto the plane, so I was just certain my bag didn't make it as fast as I had.
Shoot. That was the word foremost in my mind. Only not the word with the two o's in the middle. The other word. I just kept saying that word over and over and over.
I looked around and saw I wasn't alone. There were about eight of us standing there with no luggage.
We all looked at each other, shrugged and walked in unison over to the United Baggage customer service desk.
I was toward the back of the line so I struck up a conversation with a dude standing in line with a guitar slung over his shoulder.
He told me that he and his wife had come from Cleveland and that they were in Amsterdam to see their son, who is in a band, play a show. They were going to follow him on a couple tour stops.
Then he pointed to his guitar and said, "I'm going to try to do a little busking while I am here. The quality of the people I've seen busking in Amsterdam is pretty low, so I know I can do better than that."
I spent too many years in the company of musicians to do anything other than laugh and agree. And I said, "That's cool. When I get some Euros, if I see you playing, I will throw some your way." He laughed and said thanks.
About that time the United customer service person said that the baggage handlers had failed to look in the "basement" of the plane, and our bags should be along directly. Lo and behold, my stuff showed up. I whipped it off the baggage return and stumbled my way out into the beautiful Amsterdam morning.
And then I settled into my little Amsterdam life, walking the canals, eating stroopwafels, visiting the Van Gogh museum, and work. Oh yeah, this was not a vacation but a work trip, and the work meetings were two full days (day and night) and massively intense.
On Tuesday evening, I stumbled out of the offices with my brain dead and my body exhausted. We had been through an intense day and were on a short one-hour break before meeting back at the offices to go to dinner.
I strolled along the Singel, which is the center of Amsterdam. I was so tired and concentrating on not turning my ankles on the cobblestones near the flower market. My hotel was only a few blocks from there.
As I walked, feeling out of my mind and brain dead, I heard someone playing guitar and singing. I remembered the guy I had met at the airport and wondered what had become of him.
As I rounded a curve, I saw a man in shorts and a porkpie hat busking at the end of an alleyway and in front of a closed store. He was putting a lot of gusto into the song, "Santeria" and had his backed turned to me.
I walked past and looked. Sure enough, it was my fellow passenger.
I pulled out my wallet and looked to see what I had to give. I found a five Euro bill, then walked up and said, "I promised I'd give you some Euros" and dropped the bill into his guitar case.
He looked puzzled and said, "Thanks. Are you an American?"
He didn't recognize me, so I said, "We've met. Remember at baggage claim in Sunday?"
His eyes went wide, "Heeey! How cool is this?" He pointed out his wife who was shopping one of the stores a bit down the path. He told me he had seen his son play the night before and that he and his wife were off to Brussels in the morning for his son's next show.
We chatted for a few moments, then I said, "I just had to stop and I'm so sorry for interrupting your song, that is rude of me."
"No, no! Here, let me give you something! Here, take one of our CDs."
So I did, and I thanked him and headed off with a smile on my face and a little more bounce in my step.
I get that Amsterdam is a small city and that the flower market is a popular place to be, but that one moment of humanity made this great big gigantic overwhelming world seem just a little bit smaller.
That felt pretty good to a little tired American girl wandering the canals of Amsterdam.
With a cheers from San Francisco to the fine city of Cleveland.
Here's the band if you are inclined to check them out: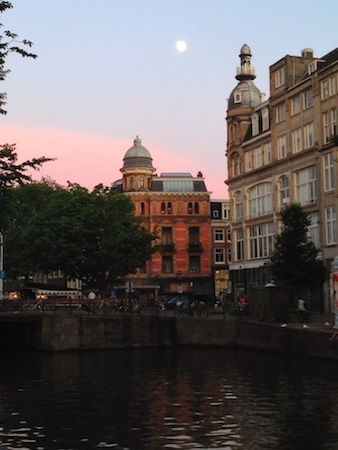 Copyright © 2014 Karen Fayeth

I took this photo later that same night with a couple of Dutch beers under my belt and a song in my heart. I call this one "Amsterdam Moon" for the The Mavericks song of the same name.

Photo Copyright © 2014, Karen Fayeth, and subject to the Creative Commons license in the right column of this page. Taken with an iPhone5 and the Camera+ app. Post processed with Snapseed.

Mother, mother ocean, after all the years I've found
My occupational hazard being (that) my occupation's just not around
I feel like I've drowned, gonna head uptown

–"A Pirate Looks at Forty" by Jimmy Buffet
Yeah, I might be taking a few liberties with a very fine Jimmy Buffet song that did not make a lot of sense to me when I was in my twenties and seems rather spot on now.
I find myself sneaking up rather quickly on the milestone age of forty-five. Or rather it's sneaking up on me. What a milestone, I'm not even sure what it means. There are ages old enough to vote, old enough to drink, and then it all kind of gets muddled after that.
At this point in my life, I'm in a place where I don't love my birthdays most years. For reasons that aren't clear to even me, this particular trip around the sun is a little rough on me. Or maybe they are all a little rough on me these days.
And so weirdly (or not so weirdly) enough I have been thinking about that Buffet song dating back to the jolly era of 1975. The song is about a man who laments the fact that he was born too late to be a pirate. Jack Sparrow kind of pirate, not Somalia kind of pirate.
The man in the lyrics looks at his life and wonders what might have been. I have a very rich internal life and while I love my life today, I do often think about the what-ifs.
Yo ho ho, the pirate life isn't quite the one for me, but I do have laments of being born too late. A hazard of the years going by, I suppose.
I'm not so unlike the main character in "Midnight in Paris" who wishes to live in the era where writers were valued and were paid quite well for their work. Where art wasn't as much of a business as it is today.
I recently read a biography of Zelda Fitzgerald and grew ever more green with envy over how Scott Fitzgerald could keep them in a very high life simply by writing and publishing a few short stories.
I'm not implying he didn't work hard at his craft. I've read some of his shorter works and of course "The Great Gatsby" and the man could write. But he also had a venue for those stories, popular magazines that were both willing and able to pay.
Oh to live a life where I could install myself in a Parisian pub with a bottle of Spanish red and write my words. Then know I might get many rejections, but when I get that "yes" that it really meant something on a large scale.
I was singing this sort of tune in my head over the weekend and because Fate is one hell of a comedian, I received an acceptance on an essay I had submitted to a very fine online publication. I am quite proud to contribute to this literary magazine, but the timing couldn't have been more humorous.
One of my coworkers recently had occasion to read one of my published short stories about a scuba diver (if you haven't read it, I'll direct you to the right column of this page). She is also a scuba diver and she liked the story very much.
"You are such a talented writer! Why do you do this job?" she asked, and laughed.
"Because that doesn't pay, and this does," I said and sighed.
Oh, it could. Maybe one day. With a lot of work and a lot of sweat and a lot of blood and a mountain of rejection letters under my feet.
But as I sidle up to age forty-five, it sometimes feels like my best years have passed.
I once knew a bluesman who could play a muddy, gorgeous telecaster like he was drinking water. He made it look easy. So easy people were always sure they could do it like he did, and when they wondered aloud to him why it was so hard, they would say, "You must have just been born talented."
He would reply, "Yeah, and at age twelve I picked up a guitar and played it every day until my fingers bled, and then every day since."
Talent is nothing without hard work. I am more than happy to do the work, and I actually do the work every day. I type my words until my wrist aches and my head hurts. Then I write some more.
There are many days I simply wish I had started writing seriously earlier in my life when energy and time were not an issue. Then again, what did a bubbleheaded girl like me have to write about?
Maybe I had to live a little before I could open a vein and write the words.
Oh well, this is my journey. Not anyone else's. Forty-five it is and forty-five it must be.
The dread leading up to the day started to wane in the final days. Resignation set in and now I suppose I'm okay. I tried on forty-five and it fit like a shiny new pair of fine leather shoes. A little tight and squeaky at first, but breaking in nicely.

If I'm going to overwork a metaphor, I should probably reuse a photo of a very favorite pair of well broken in boots

Image Copyright © 2010, Karen Fayeth, and subject to the Creative Commons license in the right column of this page.

After what now amounts to almost seventeen years, I realize that I have lived in California a lot longer than I ever thought I would. Totaled up it's still a lot less time than I lived in New Mexico, so I still have that going for me.
But here I am. After putting in this many years I guess I have the right to look at a building in San Francisco and say, "hey, I remember when that used to be…"
In my time in the Bay Area, I've seen a lot of things change. Like many people in San Francisco, I also have a deep sense of nostalgia for a lot of the quirky things the City brings to the world.
I cried when the last working street clock in North Beach was hit by a delivery truck, rendering it busted forever.
I beam with pride when I see the restored doggy head smirking atop a pole overlooking the Doggy Diner (over by the zoo).
And today. Today my heart is heavy for the loss of yet another San Francisco quirky institution.
Sadly, it was reported this morning that the Bushman from the Wharf has passed away.
If you haven't had the pleasure of spending a touristy day down on Fisherman's Wharf, then you don't know about the Bushman.
He would take several leafy eucalyptus branches in hand and then he'd get real low, usually squatting on a milk crate, and he'd hold the branches out in front of him. He would usually position himself by other shrubbery so any passerby might think it was simply another bit of brush.
Then he'd pick out a person walking the sidewalk and as they walked past him he'd shake the leaves and let out a low rumbling growl.
At the noise, pretty much every victim would leap a foot off the ground. That was when the Bushman would laugh with the best, most expansive laugh you've ever heard. This would get the victim laughing too.
People would gather around and watch it happen, and they would laugh too, everyone brimming with anticipation for the next victim. After a good laugh, folks would throw a couple dollars his way and move on.
This whole thing was always done in good fun, the Bushman was never mean about it.
In the early years in my California tenure, I spent a lot of time in the company of blues musicians who worked a lot of Saturday afternoons at Lou's Pier 47. Back when Lou still owned the place, she paid well and booked the top guys in all the prime spots.
A good sunny Saturday would pull in a room full of tourists who would happily unload their pockets for food and drinks and tip jars.
I would often go to the club on my own and as the afternoon went on and the patrons consumed more and more booze, things could sometimes get a bit weird. If things were too funky in the club and if it was still sunny out, I'd head out to the Wharf to wander the shops, eat some Ghirardelli or just sit by the water, stare at the Golden Gate and ponder my life.
I was my own version of a wharf rat and I loved it.
With all that time spent prowling around, I encountered the Bushman on several occasions.
He only got me once, but he got me good.
I learned to keep a sharp eye out for him so I could be in on the joke and not the punchline.
I liked to catch him, too. I'd say, "I see you!" and he'd growl at me and I'd go "uh-huh" and walk on.
I haven't spent that much time on the Wharf in years, but when I was there a few months ago I saw him and was happy to know he was still there.
And now he's not.
The article says that his sometime partner (who helped the ruse by distracting potential victims) will keep up the routine, but I suspect it won't be quite the same.
San Francisco, so nostalgic, so prone to change.
The original Bushman will be missed.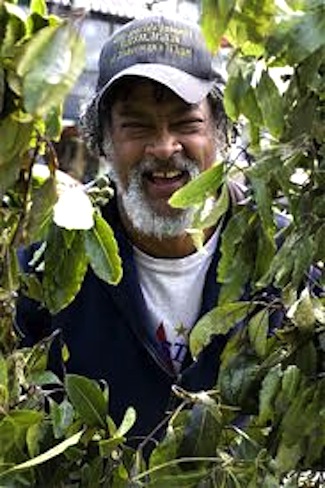 Image found here. That blog owner is super duper cranky about the Bushman, but c'est la vie. To each their own. The Tumblr is named "I Hate Stuff" and provides content as advertised.

This has been one hell of a week, I mean, just top to bottom really something else.
I have had good days, and bad days (…but when the day is through, I'll always get lucky with you…this song goes out to The Good Man on an overcast and rainy day in the Bay – thus ends my Merle Haggard rendezvous) but overall I can actually say I learned some things this week.
Yes, that's right, this old dog has seriously learned some new stuff over the past several days and I want to share it with you.
Maybe I should start by sharing something I learned just right now: the distance between typing "share" and typing "shart" is only two keys away on the old keyboard. Dangerous.
Now seriously, let's get to the learnin'
1) It turns out that the song Let It Be, made famous by the Beatles and written by Paul McCartney, was actually originally intended for Aretha Franklin to record. And record it she did.
Unfortunately, some fiddle-faddle with her label prevented the song from being released, so the Beatles went ahead and recorded it and released it first.
Give the Aretha version a listen and tell me if you don't get chills, because I started crying when I heard it, it's so beautiful and so different from the Beatles version.
I know that song became a bellwether for the Beatles, marking when the group first broke apart, but damn I wish the Aretha version was first to the scene.
It's stunning.

Link: http://youtu.be/w09Jcjj_QOI
(If for some reason the video doesn't play or the link to the YouTube above doesn't work, please just Google "Let It Be Aretha" and you'll find it.)


2) Then there was a space item of edumacation I discovered. Here it is: If there was air in space, the sun, our own little fireball, would make sounds like ringing of cathedral bells at a volume just above that of a train whistle.
If space were replaced with air and we could hear the Sun, it would be incredibly noisy – the output of the Sun is equivalent to 10 million keys, or notes, of a piano. In fact you would struggle to hear little else! Throwing out an energy of 383 yottawatts per second, we get a translation of 290 decibels which makes for a very, very loud Sun indeed.
And it would go on ALL THE TIME.
It seems like that would be cool at first and then it would be like "rip my ears off my head, I'm done now."
But profoundly cool to learn.
Reference: How Loud Would Stars Be If Space Was Full of Air.


3) I even managed to learn something about my Fair New Mexico this week. On Facebook I noticed a graphic with all of the applicable New Mexico State symbols, most of which I knew quite well.
One I did not. Let me drop my new knowledge on you.
New Mexico has a state slogan and that slogan is:
Everybody is somebody in New Mexico
Is that because no one is anyone everywhere else? I mean, huh?
It's certainly a noble thought but of course brings out my inner comedian. I'll spare you.
By the by, there is also a State Motto (that I already knew) which is:
Crescit eundo (loosely translated to mean "it goes as it grows")
And what about the state nickname "Land of Enchantment"?
Since I am a good soulless corporate drone, I think we should create efficiencies!
New Mexico: Somebody grows in enchantment
Let's call that good, huh?


And there you have it. Is your mind blown? Mine is.
Actually there is no more space left in my brain. Better start drinking so I can clear out some brain cells for next week.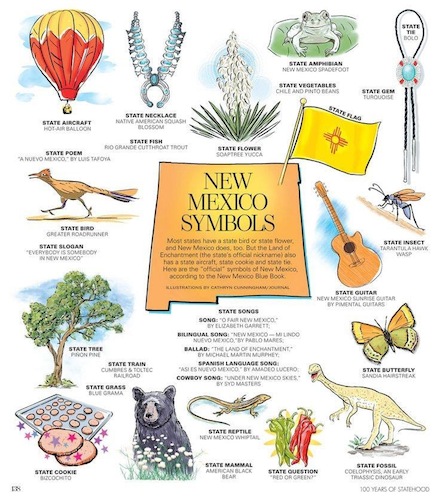 Image from the Visit New Mexico Facebook page.

I've mentioned several times in these pages that during the course of my life, I spent quite a few years in the company of a blues musician. By spending a little time with him, I also spent time around a lot of different blues musicians.
Men and women with a deep vein of soul and history and rhythm.
When you are around blues people, you hear a lot of stories. Telling stories is pretty much the foundation of being able to play the blues. As a storyteller in my own right, I used to soak in these stories, letting them enter my pores and fill my soul and tap my DNA on the shoulder and ask it to dance.
The stories are in me. Not all of them are true. Few of them are pretty.
All of this is a long winded lead up to a particular story I have in mind.
It goes something like this:
Back in the 1950's in a small suburb of Dallas, Texas, two talented brothers grew up together.
Both had music in their bones and talent for playing the guitar. The world knows a little bit more about Stevie Ray Vaughan because of his breathtaking musical style and early death, but Jimmie Vaughan has also seen a fair bit of success with his music.
If you listen to each of their music, you can hear their very different styles. Stevie's music was intense, complicated and at times frenetic. Jimmie likes to play a bit slower and wider and easier.
Legend has it that back in the day in Oak Cliff, Texas both boys not only liked guitars but they liked cars.
Stevie, unsurprisingly, liked real fast hot shit cars that he could jump in and race around town. Stevie used to vex the local police who couldn't slow him down.
Jimmie on the other hand liked to cruise. He liked big, heavily finned, tuck and roll upholstered, Buick with a "smile" kind of cars. He'd put his girlfriend beside him on the bench seat and slowly roll through town, vexing the local police who wanted him to speed up.
I think of this story pretty frequently in relation to my own roll through life. My approach is more Jimmie than Stevie, though I admire the hell out of Stevie.
Perhaps this owes to the slow "land of mañana" pace of where I grew up. We don't move with alacrity in New Mexico and tend to be suspicious of those who do. When I still lived in the state and traveled to San Francisco or Boston for work, I was always comforted to come home, get off the plane, and visually see how slow people moved. Then I would match my pace to theirs and know I was home.
There is a great comfort in moving at a calm pace.
I find, however, that is not how the world thinks one should move.
Let's take for example, New York City. In New York, you are supposed to walk fast. Very fast. Head straight, eyes forward, and walk.
Despite how much I love Manhattan, I have one hell of a time keeping up. The Good Man was born in Brooklyn so moving at that pace comes natural. It does not come natural for me. I prefer to toddle along close to the buildings with the elderly and infirm and let the people pass me by on the outside of the sidewalk.
I am the person that New Yorkers yell at for walking too slow.
This all came back to mind this past week. It is New York Fashion week and I follow Nina Garcia, Marie Claire magazine's Creative Director, on various social networking sites.
She has been posting photos from all of the various designer shows and I have been lapping them up like at kitten at a bowl of milk.
I may not have a figure for fashion, but I love it. I love seeing how textiles and stitches and notions come together to create something fantastic or ugly or offbeat. Yes, I dig it!
So a couple of days ago, Ms. Garcia posted a photo of a sign she saw backstage at the Michael Kors Spring show. Oh my, I am a huge fan of Mr. Kors.
Here is the photo:
I read the words and my heart sank a little. I am happily romantic, strong and my own version of gorgeous.
But I don't walk fast and with energy.
I would love to kill them with chic, but instead I must maintain my killer sense of humor.
For some reason, this really got under my skin and whispered to those demons in my head who heckled me and said that if I can't walk fast and with energy, I am a nobody. They said I don't measure up, don't belong, don't matter because I can't keep up.
And that's when I remembered the story about the Vaughan brothers.
I don't need to race up and down the streets of New York. There are plenty of people who have that covered. I want to cruise the Manhattan blocks and tip my head upward to wonder at the buildings and smile and give my lungs room to breathe.
Slow though I walk, I always get where I'm going. Pink cheeked, a little sweaty and smiling.
Perhaps I am taking this hand written sign a little too close to heart. I'm sure this was simply a note of encouragement for the models walking the runway, reminding them to keep it peppy and light.
Perhaps it just hit me on a bad day when the demons were a little closer to the open door than I would like. I let them out to play awhile, really let them run, then I whistled and corralled them back into the pen.
And I remembered that a strong, courageous New Mexican doesn't have to walk fast unless she wants to. That is true both when walking the Bosque or NYC's Broadway.

A girl should be two things: classy and fabulous.

–Coco Chanel



Thankfully, I am both.

–Karen Fayeth
Photo from the Instagram feed of Nina Garcia. All rights belong to her.

Don't look at me! Don't! I'm so ashamed.
: deep breath :
Ok, here's the thing. I didn't MEAN to purchase tweenie teeny bopper music. I really didn't. I swear it!
It all started out innocently enough. I was in my car. It was a bright sunny day. I had the windows rolled down and I was feeling all of my wild oats.
I was at work and driving across town midday to the other building and going to see one of my favorite coworkers and life seemed pretty darn good.
The car radio was tuned to the local popular station and I caught this sort of fun little summertime kind of song with a break in the middle for some Flo Rida.
Now, I love me some Flo Rida. Not ashamed about that.
The song was something about some boy singing about the girl being a "troublemaker" and I thought the Flo Rida break gave it some gravitas.
I found my rear quarters grooving to the beat and a hand tapping the ol' steering wheel. I smiled a little about all the times some cute boy in my life has called me a troublemaker. The spring-into-summer sun and nice memories worked for me.
Later that day I went home and went to YouTube and watched the super cutie cute Brit boy doing his little thang lip synching to the song. I watched another of his videos and was charmed then went straight to iTunes and bought his whole album.
I fired the thing up and started listening to all fourteen tracks.
Oy vey. That's when I realized my mistake.
The two songs I'd heard are the best of the album. All the rest are overproduced crap. Bouncy tasteless boy band crappitty crap.
And I bought the whoooole album. Damn.
When I realized I'd simply bought the one boy version of One Direction I was quite embarrassed. Very embarrassed. Shocked, sad, grief, and then I laughed. A lot.
Then I turned on Stevie Ray Vaughan to cleanse my ear canals. That helped me get right.
As my blues friend used to say at the end of the night, "Did you get healed?"
Thanks to a beat up old Fender and the talents of a good Texas boy, I sure did.
Too bad about the electronic copy of the bad stuff. I can't fling electronic bits out the car window while doing 85 mph on I-25 north out of Las Cruces. You know the place, right near the first rest stop? It's where I once flung a good portion of an ex-boyfriend's cassette tape based music collection, just out of spite.
It's a real fine resting place. I would fly to my fair New Mexico just to get it done.
Ah well. Technology. Whatareyagonnado?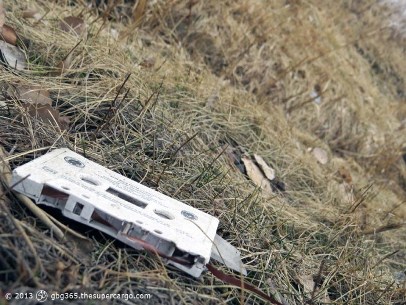 Image found here.

This morning at an hour not early enough to avoid crushing commute time travels, I navigated my old Jeep through some swirls and whorls of Bay Area traffic and found myself on Highway 80 approaching the Bay Bridge.
As I did, I was thinking about the planned upcoming visit from my best friend in the whole world, and how excited I am to see her. Been too long.
I was listening to a shuffle of whatever music is on my iPhone by way of calming my nerves when a real old song came on, one of my best pal's faves (a Waylon Jennings tune if you must know). As often happens to me in this crazy mixed up life of mine, what I saw with my eyes was the Bay Bridge but what I wished in my heart was that I was somewhere else.
Something about the springtime makes me miss New Mexico pretty ferociously. I let some memories in and found myself landing in a place called Lake Valley and the abandoned schoolhouse where we used to go to dance. That's a whole other highway then were I was in that moment.
All of this reminded me that I once wrote about Lake Valley so I went into the archives and pulled this post up from 2007. I had to edit it quite a bit because, well, my editing skills have improved a bit since then.
So here's a memory. Do click on that link to the Baxter Black piece if you get a chance. He says it better than I ever could.
Happy Dancin' Friday to you, wherever you are today.

—————-


When memories reach up and grab you

Originally published March 26, 2007

Lately I've been on quite a jag of reading the works of one noble New Mexico-born left handed cowboy poet named Baxter Black.
He's a good friend of my "adopted dad" (my best friend's father) and I had the chance to meet him face-to-face back in college. Of course, I've heard plenty of his stories over the years.
I was heartened to see that my local library carried a good selection of Bax's works. They make you smile, make you think and make you outright laugh yer bum off.
I just got done reading one of his collections of NPR material called "Horseshoes, Cowsocks and Duckfeet".
One selection from that book is called "Lake Valley" and man oh man, that almost made me weep with homesickness. It also made me smile to know that two people, some twenty-five years apart in age, have similar memories of the same place and similar events. That's the staying power of Lake Valley.
Back at NMSU I used to go to dancing at Lake Valley with my best friend. She's the one who turned me on to it. Her parents used to come along for the fun because they went to NMSU too, and they danced at Lake Valley (probably along with Bax).
I remember at the dance they used to charge a family rate of $20. My fill-in dad would gather up all us scraggly college kids, blonds, redheads, brunettes, short, tall, thin, stocky and all about the same age. He'd lead us to the door, point to our gang, tell 'em that was his family, throw 'em a twenty and we'd all get in.
You know, in our way, we were (and are) family. [insert my best wistful smile right here as I miss my best friend for like the hundredth time today, already]
The way Bax describes Lake Valley in his writing is just how I remember it. When I was dancing, it was with a band called The Rounders and they played the old songs. What a talented group, The Rounders. They even played at my best friend's wedding. Now THAT was a party.
At the end of this post is a photo I found online. It's how the schoolhouse used to look when it was still a school. Ok, imagine that, but with no desks and a lot more years on it. That's pretty much how I remember. See that riser there at the end? Where the teacher would sit? That's where the band would play. It was a long narrow room so we had to dance in a long oval. Like Bax said, as we danced, the floorboards would give under your feet and they weren't particularly even and a few nail heads were popped up, so you had to mind your feet. But oh it was a hell of a good time.
I've never felt quite so free, happy and in touch with the simple easy joys in life as I did dancing at Lake Valley. I miss the feeling of flying I'd get dancing a polka with my very tall and very dear friend Larry. I loved the camaraderie of wrapping arm around arm and doing the Schottische and Cotton Eyed Joe ("stepped in what?").
And, as Bax said, when the band took a break, we'd all migrate outside to cool off and dip into someone's ice chest for food, beverages and the telling of a few good stories.
We were all community then. We were bound by our heritage and our lives in New Mexico. Under that bright moonlight we were all inextricably connected, and it felt so right.
Ah the memories. If I let 'em, they'll take over my whole day.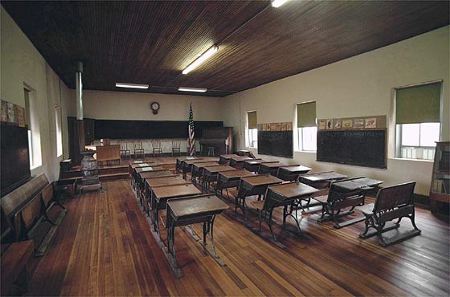 Image from Living Ghost Towns.

While sitting on my tuchus being completely idle this weekend (yay!) I flicked through my Twitter stream to get caught up on what is happening out there in Interwebs land.
I came across a tweet from Penn Jillette (one half of the famous duo Penn and Teller) that said, and I quote:
"You might not want to watch this. You really might not. It's kinda sorta dangerous funny. It hurts. http://www.youtube.com/watch?v=cpfQSqfpuac"
(if you are feeling like a laugh, go on and do a click for yourself).
So because I love and trust Penn and I needed a laugh, I clicked the link. What I found was a Taylor Swift video for the song "I Knew You Were Trouble" and in some of the high wailing parts, someone had substituted a bleating goat for the vocals.
I watched it three times. It was indeed very funny.
Just for the sake of reference, I then watched the actual video from Taylor Swift for "I Knew You Were Trouble" (well most of it anyway) and as I watched her writhing around in the dirt, I wondered to myself who this song had been written about.
It's fairly well known that Ms. Swift likes to write such songs about broken romances. A quick Google search led me to the answer. Mr. Trouble turns out to be Harry Styles from the Brit pop boy band One Direction.
Now, as an over forty year old woman, Mr. Styles doesn't look like an ounce of trouble to me, but I suppose I understand where she's coming from. Who among us ladies hasn't written pages and pages of journal entries about a romance gone wrong and maybe even some bad poetry too? I certainly have, I just didn't have the platform that Ms. Swift enjoys for such endeavors. But I totally support her right to say what's on her mind and be super angsty about it too.
So now that I knew Harry Styles of One Direction (by the way, doesn't Hairy Styles sound like an awesome name for a barber shop?) was the object of this sad song, I recalled that my kid sister-in-law (not so much a kid anymore, she's 13, it's a long story) absolutely looooves One Direction, though her affections tend to lean toward one Mr. Liam Payne.
Then I noticed that YouTube suggested that after watching the Taylor Swift video I should watch the super hot OMG hot hot brand new song from One Direction called "One Way".
"Why not?" I thought and gave it a click.
What presented itself to me was a video of five boys who probably aren't old enough to have pubes singing a bee-boppy rendition of the kick ass Debbie Harry song "One Way or Another" from 1979.
You know? "One way or another, I'm going to find ya'/I'm gonna get ya', get ya', get ya', get ya'/One way or another, I'm gonna win ya"
(To all whom I've just earwormed, I do apologize. It couldn't be helped.)
So as these boys wriggled and mugged their way across London, I felt a sadness in my heart. I emitted a sorrowful sigh.
The tough as brass song written by the beautiful and punk rock Debbie Harry is now being autotuned and smoothed up for a boy band. The catchy lyrics written in the wake of a stalking ex-boyfriend are now fodder for little girl swoons and cutesy thoughts of dating a One Direction lad.
Oh boy. Er. Boys? If the song had been redone and there was a new or original take, then by all means go for it. I am not against remakes, I am, however, against remakes that take the soul out of a great song.
Certainly Ms. Debbie Harry, as the co-writer of the song is enjoying much windfall from the pop redo of her music, but damn. It hurts just a little, in my soul.
Later over breakfast, The Good Man and I discussed this song and video since it was still very much on my mind.
"I suppose it shouldn't bother me that teens are listening to this crap because I listened to some poppy boy bands in my era. Like, for instance, Duran Duran," I said.
But then I realized something…yes, Duran Duran was a schlocky boy band and yes I swooned over the poster I had of the five of them on my bedroom wall (John was my favorite) but at least they 1) actually played their own instruments and 2) wrote many of their own songs.
Ok, yes, fine, I know that remaking songs is a common occurrence and in some cases, the remake is WAY better than the original (Hendrix's "All Along The Watchtower" for example). I also know that in the history of music there have been hundreds of over engineered boy (and girl) acts doing their soulless little dance with deadened eyes and walking down a life map that probably leads to either ultra-thumping-Christianity or deep and abiding drug use…or both. And I know I can't stop it, nor should I try.
But I also can't help seizing up a little whenever I hear great music so profoundly bastardized.
My thirteen year old sister-in-law is actually an excellent musician in her own right and I have to trust that over time she will learn to see that you can have both quality music written and played by the musican AND a hot guy to look at. Jim Morrison springs to mind, but let's see if I can come up with someone more current….I know, how about Bruno Mars or even Jason Mraz?
Losing argument, I know. As long as there are dollars in auto tuning them thar children, the shlock pop is always going to keep coming around.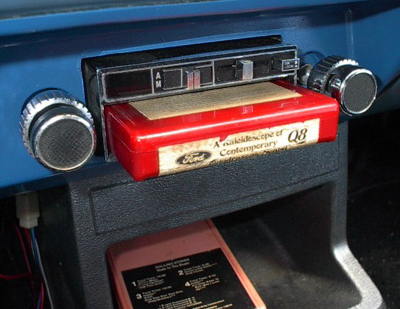 Shaddup Grandma! One Direction is the best band ever!

Image from the spydersden blog

What follows is a real, true-to-life account of an interaction between The Good Man and I. This occurred last Friday while we were in the car driving northbound on highway 280. We were on our way to a celebration dinner with family.
I was feeling rather glum, not unusual at the holidays, and we had been listening to whatever holiday music was playing on the radio.
The station had chosen that hour to do all down beat music. This made me sigh with more glum-ness.
"Here," said The Good Man, "I have an idea." He dug around in the cubby of his car and produced a mix CD and popped it into the player. "If disco doesn't cheer you up, I don't know what will."
And indeed, the up tempo disco beat was helping my mood.
Then the song "Boogie Nights" came on.
Because he is The Good Man, and as my spouse I can (and do) share almost everything with him, I decided it was ok to ask a question that has plagued me since I was just a young child. You see, I am old enough to remember when the song "Boogie Nights" was fresh and new and played all over the radio.
I loved the song even then and used to roller skate and shake my seven year old booty to the musings of the band Heatwave.
And so came my question.
"You know, I've always wondered what, exactly, is a Boogie Get Down?"
"Excuse me?" The Good Man responded.
"You know, the chorus, "dance with the Boogie Get Down cuz Boogie Nights are always the best in town"? What is the Boogie Get Down? Is that a dance? Is that a place? Is that a state of mind?"
The Good Man is much more worldly than me and I figured if anyone knew, he would.
This is when The Good Man gave me a head tilted "hmm?" look, much like a confused dog.
I continued, "Look, ever since I was a kid this has bugged me. Do you know what a Boogie Get Down is?"
He replied, "It's an imperative, not a proper noun."
"What?"
"It's an imperative. Dance with the boogie! Then go ahead and get down. It's not a proper noun."
Now I gave him the dog tilt head.
"There is a pause in there that I don't think you are taking into account," he said, trying again.
"Wait, you mean there is a comma in there? Dance with the Boogie comma get down?"
"Yes. Exactly."
"But the way they phrase it you don't hear it. Since Boogie Get Down comes after a the, it would imply a noun. I just assumed the whole thing was a noun because they don't give you a pause which would indicate a comma exists in the lyrics. You can see my confusion."
"They are musicians and are playing with phrasing and time signatures. Like jazz. You know."
"Hmph. I see."
We were both quiet for a while as the rain spattered the windshield and the song continued on.
I noticed my husband had a slight smile on his face. I turned to him and said, "I've ruined the song for you now, haven't I?"
"Pretty much."
Might I close the scene by saying this is what it's like to live with me every day. The Good Man should receiving his Living Saint designation anytime now.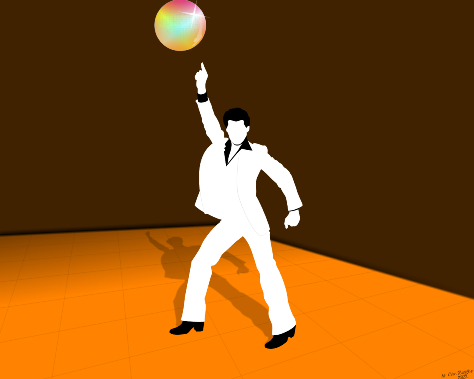 Image by Zerpx2k and found on Deviant Art and used here under the terms of a Creative Commons attribution license.


Oh the weather outside is…
Wow! Really nice. Quite sunny actually. Gotta love California.
And the fire is…
So bloody hot I'm pitting out over here. Would someone open a window?
And since there's no place to go…
Damn tootin', traffic out there is an obscenity. I'll gladly stay home in my yoga pants with the hole in the leg and my battered Louisville Slugger Museum tee shirt. Sipping spiked eggnog (with a Lactaid chaser).
Let it snow, let it snow, let it…
Whoa. If by "snow" you mean cookies and if by "let it" you mean me eating, then yes. Let it cookie all over the place.
Otherwise keep those soggy flakes to yourself.
Chestnuts roasting on an open fire…
Again with the fire? I am going to have to get a fan out, this is redonkulous. And chestnuts? Ew, no. I saw a package of those things at Trader Joe's. They look like something I want no part of.
More cookies please.
Jack Frost nipping at your nose…
That is assault and battery. Back off Jack.
Yuletide carols being sung by a choir…
Ok, that might not be so bad. Can I watch them streaming on my iPad so I can pause when I need to head to the little girl's room after all that nog?
And folks dressed up like Eskimos…
Lord, I hate wearing a coat. Thank goodness I live somewhere that is mostly warm.
Jingle bells, jingle bells, jingle all the way…
Now you look here…Mommy has had a little too much spiked eggnog and she's in no mood for your shenanigans. You shake those gall damn bells one more time and I'm going to shove them so far up your [censored] the light from Rudolf's nose won't be bright enough to help you find them.
Got it?
Come, they call him pah rumpa pum pum…
You too drummer boy.
Go tell it on the mountain…
Yes. Go. Quickly. Mountain. Far, far away. Move it!
Hark! The herald angels sing…
Did you ever wonder who this Harold Angel guy is and why we sing about him every year? That's a good gig. You think he gets residuals?
Wait I'm out of eggnog.
Now I have some place to go. Good thing the store is just across the street. Food stained yoga pants and flip flops are acceptable outside attire, right?
You all just be a good little silent night until I back. Keep your joy to the world to your own selves.
And someone get that damn partridge down from the pear tree. He's scared up there.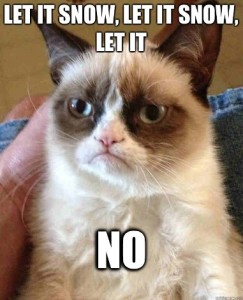 Image found all over the place on the net. This one found here.

So here I find myself at Friday, the end of the first long work week after my return from a fantastic vacation.
I'm a little tired, a little stressed, a little melancholy. A week ago today The Good Man and I were walking the High Line in Chelsea and feeling relaxed and happy.
Today I'm sitting at a desk feeling anything but relaxed and happy.
And so to curate the memories from my time off just a little while longer, I've decided to write a review column.
While in New York, The Good Man and I took in three Broadway shows. Below are my reviews of the three shows, presented in the chronological order in which they were viewed.
And away we go:

The Good Man and I arrived in New York in the early evening on Saturday and so we simply had some good food and slept. Sunday we started exploring, and late in the afternoon, decided to hop over to the TKTS booth to see what sort of Broadway tickets we might scare up.
Most of the shows were already sold out, but The Anarchist still had seats available. The show was still in previews and the opening wasn't until the following Saturday. The play was written and directed by David Mamet, he of the Glengarry Glen Ross fame and a well known and well respected playwright.
In addition, the play starred Patti LuPone and Debra Winger, two notably amazing actors.
Basically, we reasoned to ourselves, a new Mamet play with two amazing performers should, by all accounts, be worth seeing.
So we plunked down the cash and went to the show.
I knew going in that any Mamet show was going to have a lot of talking and not a lot of doing. Oh dear god. I had no idea what was in store for me.
Here I'll borrow someone else's words to set the background:
The play is set in a prison. LuPone is Cathy, an anarchist who had shot police officers and has been in prison for 35 years. Winger's role, as Ann, is less clear. She is probably a prison psychiatrist. Ann asks questions and Cathy answers, philosophizing about religion, the meaning of life and redemption.

Naturally, Cathy wants out. She wants to see her father before he dies and argues that she has served her time.

Ann keeps asking her where one of her accomplices is, and Cathy says she does not know. Ann asks her about redemption and about being born a Jew who has been reborn a Christian in prison. They talk about it and then talk some more.
The show began as most Mamet works do, right in the middle of the conversation. You as an audience member have no context. You just gotta run, hop on and don't ask too many questions.
The freight train sped along for just seventy minutes then abruptly stopped.
We in the audience applauded because the performers did the best they could with the material.
Then when we stopped clapping, we all looked at each other like "what the hell just happened?"
My biggest fear at that moment was that The Good Man was going to turn to me and say "wasn't that great!?!?!"
He did not.
Afterwards, over an egg cream, we talked about the show. At first I felt really disappointed in the whole thing, then I got a little mad.
Mr. Mamet has always been massively self-indulgent in his works, but this went beyond the pale. And that he forced two fine actors to rattle through his haphazard script is pretty much a crime.
Basically, this whole thing left a really bad taste in my mouth. Isn't Broadway supposed to be the best of live theatre?
(A final note: Just this week, in the wake of the official opening on December 1, the show has received awful reviews and will close December 16th after just 17 regular performances. Seems it wasn't only The Good Man and I that were put off the show.)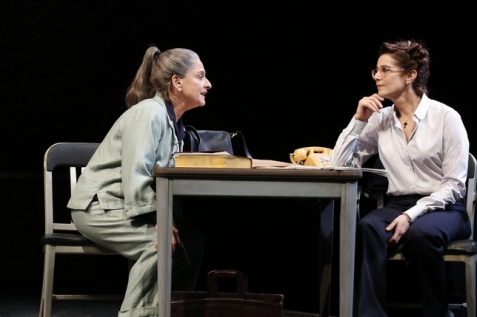 Image from backstage.com


Two days after the disaster on 45th street, The Good Man and I dove back into the fray.
We visited the TKTS booth again and this time picked up tickets to the show Nice Work If You Can Get It.
This combined two happy elements for us. The book is inspired by some of the works of PG Wodehouse, he of Jeeves and Wooster fame and author of hundreds of hilariously funny books, and the music and lyrics of Gershwin.
Oh, and it stars Matthew Broderick.
As an aside, as we were stepping up to the ticket taker at the very doors of the theatre, he said to me "hang on a moment" and from behind the door came Mr. Broderick's wife, Sarah Jessica Parker. She was extraordinarily nice to everyone, thanked the man taking tickets, said excuse me to us and made her way out. She must have stopped by for a quick pre-show "break a leg" to the hubby.
As she walked away, The Good Man commented, "wow, she's really cute in person" and I totally agreed. She is actually quite adorable in real life and very sweet. I think the camera does her little justice, actually.
After the star sighting, we found out seats. As the curtain went up, both The Good Man and I had very high expectations for the show.
Very, very high expectations.
And not only were these skyscraper high expectations met, but also blown right past. (< - terrible grammar, and yet I don't care)
Set in Prohibition era New York, the show had a zany story line that roughly centers around a rich guy on the eve of his third marriage who, stumbling home sauced after his bachelor party, bumps into a sassy bootlegging girl, and is a bit taken with her. Through a series of funny events, the bootleggers end up hiding their gin in the basement of the rich man's Long Island home ("I never go there"). When the man and his new wacky wife show up to honeymoon at the same home, they end up surprising the bootleggers. Lots of singing, tons of dancing and a lot of hilarity ensues.
The cast is amazingly talented and the show just flowed beautifully from start to finish.
Mr. Broderick really can do anything, can't he? Sing, dance, act, theater, television, movies. All of it.
And while Mr. Broderick was the most well known actor in the cast, really Kelli O'Hara is the star of the show. She is luminous and definitely enchanting. Hell, by the end of the show I was ready to marry her!
What a great show and what a great way to regain my trust in the quality of the shows on Broadway.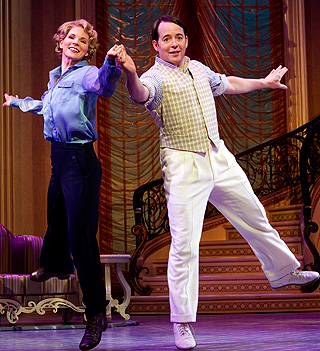 Image from Entertainment Weekly

And finally…

We had seen War Horse here in San Francisco and it really resonated with me on a very deep level.
In fact, The Good Man and I had been talking for a long time about a trip to New York, and it was my desire to see War Horse on Broadway that became the motivating factor.
I didn't want no TKTS who knows what seats we'll get scenario. I insisted The Good Man buy tickets early and get the best seats he could.
Oh boy did he. Second row. From start to finish we were right in the middle of the action.
Since New York's Lincoln Center has a pretty big stage, the production was a little different than in San Francisco and in many ways the performance was far better.
Whereas when I saw the show at The Curran in San Francisco, we sat quite a bit back and I was very into the storyline of the horses, meaning I stared at them the whole time and the actors were secondary.
Being so up close this time, the puppet horses simply integrated into the scenes and I was all up in the middle of the characters and their story. Being able to see facial expressions and quite literally sit in the middle of the action was a profoundly different experience.
As with the last time, I was completely engaged in every moment of the show and when "the big sad part" came along I did again cry my eyes out, but it was so much more real this second time. When the lights came up I had dried up my eyes, then immediately started crying again. Then I stifled it and went to the restroom to clean up. And so I cried again.
All of this crying occurred even knowing what was going to happen and when. And knowing how the situation resolved itself.
There is really something about the crucial scene when Joey, our lead horse, is caught in the barb wire on the battlefield that about does me in. I should probably hire a qualified therapist and figure that out. It just demolishes me. (and that's good theatre, folks!)
As The Good Man hugged me while I wailed like a baby, I said to him, "I don't think I can do this again."
My goal after seeing the show in San Francisco was to see it again in New York, then see it a final time in London. But have mercy, I don't think I can go through that again.
What an amazing show. For anyone reading this who may say, "Oh, just watch the movie" I say no. Absolutely not. The magic of this show is the amazing puppetry of the animals. This play is the story of World War I told from the view of a horse which makes it groundbreaking. It's the puppetry of the horses that makes it exceptional, and there is no way a movie using real horses can even come close.
Whew, just thinking about it again gets the tears burning at the sides of my eyes. It is just so profoundly good.
Our original plan after the show was to go to Rockefeller Center to watch the tree lighting. No way that was going to happen as I was a soppy mess, so we tucked into a family run pizza joint and noshed and kibitzed with the owner and watched the lighting on TV.
Yeah, pretty much among the top five most amazing days of my life.
Image from performingarts.about.com

Ok, well there you have it. What I wouldn't give to have the kind of time and money to go back to New York and see every single show on Broadway. I'd love every single ding dang minute of it.
Well that's that, and my lunch hour is over. Back to the salt mines.
Oh, I see I have eight new emails from the Boss Man. How fun.
There I am, a random sunny weekend day in suburban Northern California, with a bag of groceries in my arms and holding hands with my husband.
We're headed to the car in the parking lot when a low, slow Honda Civic rolls by. The car has been lowered, the wheels are miniscule and from inside the car comes some techno music. Not the multilayered computer-mixed techno of this modern era, but a thin synth-pushed techno that was quite reminiscent of the dance club music of the late 1980's.
And suddenly I am no longer on a grassy knoll outside of Whole Foods in suburban California, but I'm wandering over the Paseo del Norte bridge and stumbling down Avenida de Juarez.
And I am inside Alive, a bar just over the border in Juarez, Mexico. If I listen hard enough, I can hear the sound of tequila slammers hitting the bar, syncopating with the terrible music blaring from the terrible sound system.
Alive, a venue located underground (the irony was not lost on me) with a tan blown-foam covering on the walls and a trip-worthy ramp leading to the bowels of the nightclub. I'd remind myself as often as possible not to touch anything and mind my own business.
But a bucket of Coronitas and a few slammers later and hey, let's dance!
And me with my walnut sized bladder begging myself to hold it because the bathrooms at Alive were awful. Just…frightening.
But who cares! I was young! I was invincible! I was the only responsible person in a group of very irresponsible college kids. We were having fun. In another country. With no parents in sight! Freeeedom!
Yes, I was young and in my prime and not something like 43 and worried about jobs and money and is that cereal I just bought gluten free because wheat gives me tummy rumbles and oh yeah, did I get hemp milk because by god I'm lactose intolerant too. And can you read the label on this box because the print is too tiny and I sure as hell can't read it.
It was a fleeting memory and I told it all to The Good Man. He replied "You and I had very different lives."
And I suppose that's true, we did.
But I can't shake the memory. It's not that partying in Juarez was a particularly good time. I was always the "good kid" and worried to death about all my friends and how to get them all back home safe and intact. I worried that one of the guys would get in a fight and we wouldn't have enough money to pay the Federales to let him go. I worried my pockets would be picked clean by the kids (I had fended off more than a few). I worried that if the time came to run that I would be the one not running fast enough.
None of that really sounds like fun.
Those times are long past, something of stories and fairy tales as I wouldn't go near Juarez for all the tequila in the world now.
I guess that memory on that sunny California day was something like fond reminiscence? I think it is more my youth that I miss than the crappy bars like Alive and Spanky's and The Tequila Derby.
While searching for photos of Alive, I found this story on CNN. The author perfectly describes what it was like then and what it's like now and does a much better job than I did.

Juarez was fun – before it was dangerous.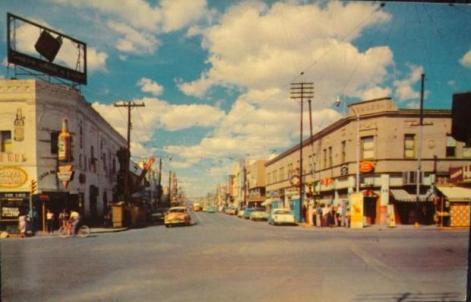 This 1950's (or maybe 1960's) era postcard, oddly, comes closest to my memories of Avenida de Juarez. In the late 1980's that big bottle over the liquor store on the corner (left side of the photo) was still there.

Image from an eBay posting selling the original postcard.